We're all about transparency at Mediavine, so we take every opportunity we can to show you what goes on behind the scenes.
That's why we began our Behind the Vine series: To introduce you to the teal team that makes the Mediavine magic happen, to let you in on some of the projects we are working on and to help you understand more of our why.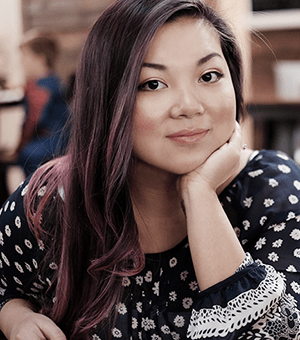 What's our why? Why it's you, of course! Our publishers are at the heart of our mission — to build sustainable businesses for content creators. Helping you monetize your websites is what wakes us up in the morning, what gets our creative juices flowing and why we keep doing what we do day after day.
We've already introduced you to our Co-Founder Matt Richenthal and our Software Engineer Alex Roth.
Today we're introducing you to Kat Donegan, our UI/UX designer who is the artistic mind behind things like our new video player themes and display adhesion, as well as our WordPress plugin Create and our upcoming Trellis themes.
Thanks so much for taking the time to join us on the blog today, Kat!
Tell us your name and where you're from.
My name is Kat Donegan and I grew up in the Bay Area, California. I now live in the Central Coast where I'm 5 minutes from the beach and the weather is pretty much perfect.
What does "UX/UI Designer" mean? What do you actually do in any given day?
UX/UI means user experience and user interface. UX is someone's journey when using a product: How do they achieve their goal? What emotions do they have while using this product? What are their pain points? UI is how that product is presented to the user: How can I hold their attention? What visual issues do they have? How does it look on different devices? These are just a handful of the many questions we ask when building a product or feature.
At Mediavine, I design the products our publishers use. UX/UI design is very personal to me because what I create ends up in their hands. This means I have to ensure their experience while using our products is as pleasant and easy as possible. My goal is to create products that go above and beyond the norm that people will love using.
Tell us about the Engineering team. What is it like working with them every day? What can you tell us about your team that we don't know?
When I propose my creative ideas, the Engineering team always meets them with enthusiasm. They're the geniuses who bring my designs to life so for them to be excited about my creations is one of the best parts of my job.
What you may not know is designers and engineers usually clash, one being a creative role and one being a technical role, but that's not the case here. We're all respectful, encouraging, helpful, and honest towards each other. I could not have asked for a better group of people to work with.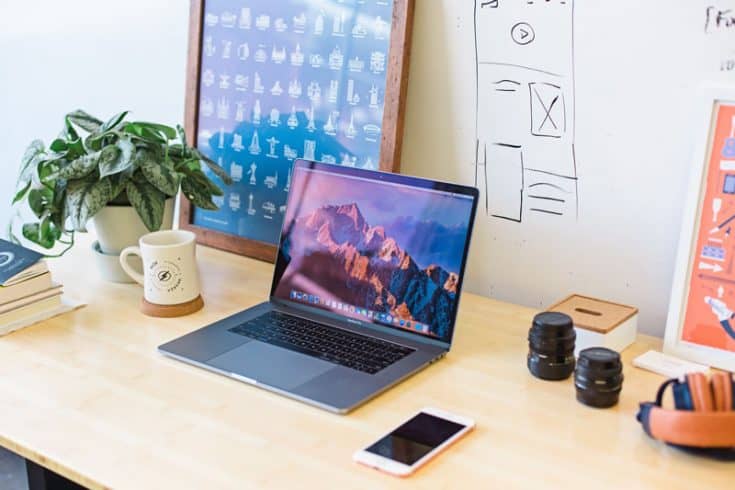 How long have you been with Mediavine? What past experiences have prepared you for your job at Mediavine?
I've been at Mediavine for about 6 months now, though I feel like I've been a part of this family for a long time because of how welcoming and receptive everybody is.
Since I'm the only designer on the Engineering team, I'm responsible for all of our products and freelancing in the past has certainly helped me prepare for this role. Holding myself accountable, managing my own schedule, and thinking outside the box when it comes to designs are the key things to succeeding in this role. I'm very tough on myself so constantly questioning and wondering what else I can do better has allowed me to create my best work here at Mediavine.
What is the one thing you want publishers to know about what goes into the Mediavine technology they use daily?
Every single product at Mediavine is our heart and soul. We really listen to our publishers and we're quick to turn things around. We constantly want to outdo ourselves which is why our products continue to improve over time. We're not only passionate about our company's mission, but we're passionate about our individual roles, and that's reflected in our products.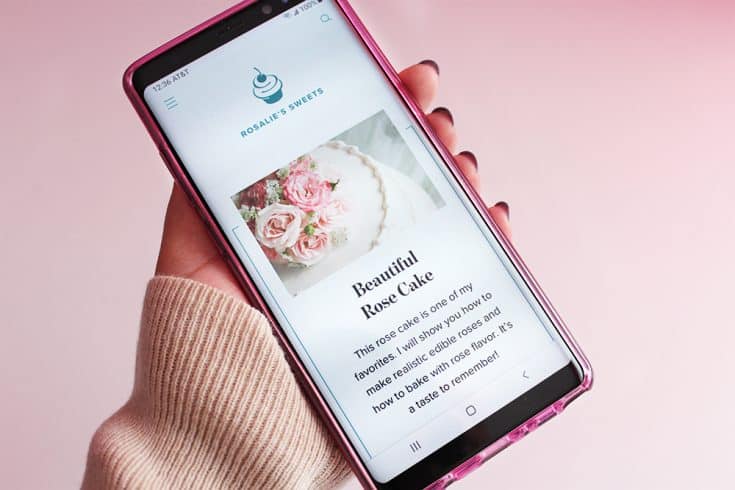 How has Mediavine tech evolved since you arrived? If you could describe the future of Mediavine's tech in 3 words, what would they be?
Mediavine's tech in 3 words: It's just awesome.
It's just awesome because publishers are getting their cake and eating it, too. They're getting beautiful websites which showcase their brand and attract readers. They're getting fast and responsive websites that are functional across any device. We educate our publishers about the latest changes in SEO and technology so that their websites are always up-to-date. Our amazing engineers are often discovering things that improve our tech which have put us, and our publishers, ahead of the game.
What are the most exciting things you're working on and how do you see them positively impacting Mediavine publishers?
Trellis is our pride and joy right now. Publishers are going to have many design options to truly make their website unique and the technology behind it is brilliant. You get beauty, functionality, and usability while most services compromise on at least one of those.
We've also created widgets that integrate seamlessly with a Trellis theme so your website will be cohesive throughout without affecting performance. Overall, Trellis is an amazing experience for you and your readers.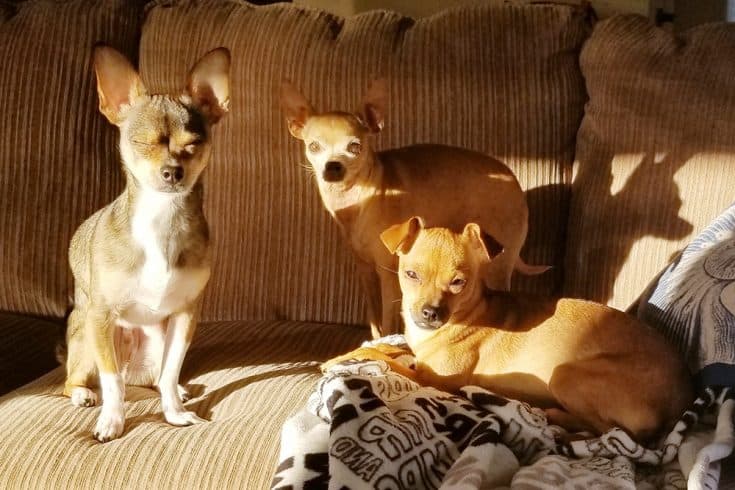 What do you do for fun when you're not working?
I have two online shops called Pixie Hearts and Pixsqueaks where I sell handmade jewelry and pet accessories. My love of fashion, animals, and crafting inspired me to start these small businesses. I'm really passionate about design so I try to do it as much as possible. I'm also a total nerd for video games and, of course, binge watching shows.
Do you have any pets? What do they do for fun when you're working?
I have 3 rescue pups: Gizmo, Gadget, and Glitter. When I'm working, Gizmo just sleeps because he loves his privacy. Gadget and Glitter run around because they're still young and hyper. They're all pretty good at entertaining themselves and letting me work in peace, for the most part!
Subscribe for Updates
Stay up to date with the latest from Mediavine