Mediavine loves being able to provide full-service ad management for over 7,200 content creators (and constantly growing!). We stand behind our mission of partnering with influencers to help them build sustainable businesses.
Although we may be primarily known throughout the blogging industry as an "ad company," Mediavine sees ads as only the beginning.
This is why we love building products like our valuable WordPress plugin Create, as well as our social sharing plugin Grow (formerly Social Pug) and making them available to everyone, even if they don't monetize with Mediavine ads.
We also strive to serve as an educational resource in the industry for content creators. One of the best parts of this is getting to hear from all sorts of awesome people through blog posts like our Publisher Interviews, YouTube videos and Facebook Live series.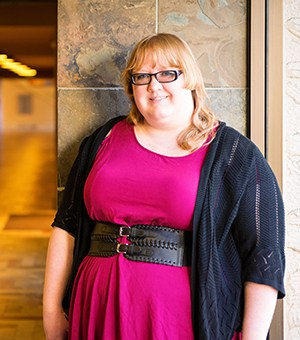 Speaking of the growing list of publishers, that also means our Mediavine team has grown quite a bit. So we are excited to introduce you to our Virtual Assistant Sara Volk. She supports the employees at Mediavine in a multitude of ways.
Please welcome Sara and her two adorable, feline co-workers to the Mediavine blog!
Tell us your name, where you're from and where you currently live.
My name is Sara, and I'm Mediavine's Virtual Assistant! I am originally from Minneapolis, Minnesota, but I grew up in Bismarck, North Dakota before yoyo-ing right back to Minnesota.
I currently live in the sleepy, little town of St. Cloud.
What does "Virtual Assistant" mean? What do you actually do on any given day?
This is always the hardest question to answer for some reason. Basically, my job is to help our Mediavine employees in a variety of ways. That means no two days are ever the same.
One day I might be helping plan events, like one of Mediavine's amazing Lunch & Learns, by assisting with catering, venue communication and employees' travel arrangements.
The next day I could be scheduling interviews for job applicants and helping troubleshoot employees' technical issues.
After that, I'm right back into travel mode to help find a venue for the next meeting space, or to send our employees to one of the many, many conferences Mediavine attends, as well as our own Mediavine Influencers Conference.
I've got a lot of different stuff going on throughout my work days, so things are always changing, yet still exciting!
How long have you been with Mediavine? How have you seen the company change in that time? How has your job evolved?
I just celebrated my second anniversary with Mediavine at the beginning of February!
The company has exploded in size!!! When I first started at Mediavine about two and a half years ago, as a freelancer, we only had about 20 employees. Now, we're at 86.
It's amazing to see the kind of growth we've experienced over only the last few years.
With that kind of growth has come some changes in my job. When I originally started I was only part-time and focused much more on smaller administrative tasks.
Nowadays, I spend a big part of my day helping plan internal events and coordinating travel. It's my goal to give our Mediavine employees the same award-winning type of service that they give to our publishers.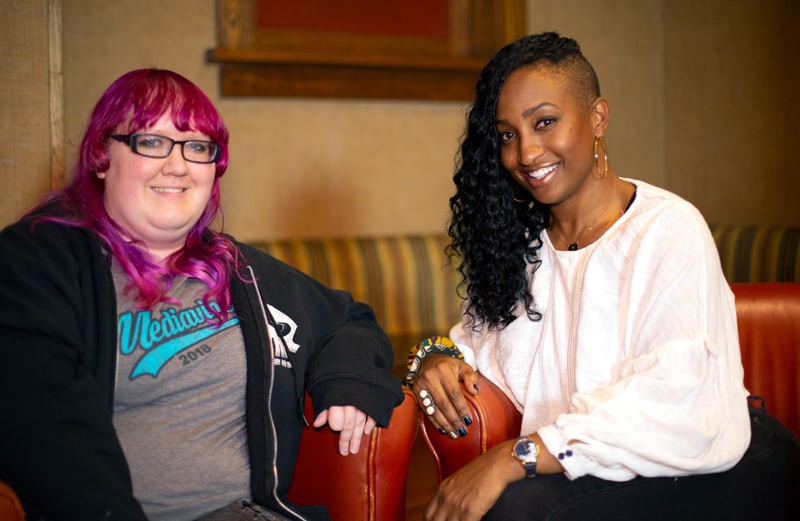 What is one thing you want publishers to know about what goes into the Mediavine technology they use daily?
The blood, sweat and tears that goes into making sure we have the best people possible at Mediavine. It's the people that keep the technology cutting edge. Our employees are so innovative and make some of the coolest things I've ever seen.
The people at Mediavine dream big, and it's been so amazing to watch products like Create start from a spark of an idea to something we can share with the blogging community at large! (Seriously, I get so giddy when I see Create cards out in the wild.)
How has Mediavine evolved since you arrived? If you could describe the future of Mediavine in 3 words, what would they be?
When I first started with Mediavine, it was still relatively small, but growing fast. As we grew, I saw our dreams expand as well and that's been the greatest thing I could ever imagine — especially since they expanded in the most Mediavine way possible.
We went from wanting to fix ads, to wanting to do all the things, which was where Create, Grow and Trellis came from. I don't see that dream for better blogging and optimization stopping any time soon.
If I had to describe our future in three words, I would have to go with "keep moving forward," because that's exactly the theme of the Mediavine roadmap and what we do best.
Learn more about diversity & inclusion at Mediavine:
What are the most exciting things you're working on and how do you see them positively impacting Mediavine publishers?
One of my favorite projects to help work on are the Mediavine Influencer Conferences! Getting all of Mediavine's awesome staff into one location is a big undertaking, but it's one I'm excited to do every time we start planning.
Getting to see our publishers have a chance to interact face-to-face with our teams always warms my heart.
I also love planning internal events for teams to have a chance to cross-train and really spend time with one another.
Being a remote team, with everyone working from home, comes with its difficulties, but I'd like to say that I've met some wonderful friends working here at Mediavine.
Having those face-to-face interactions really helps solidify that sense of camaraderie and helps foster better teamwork. Also, I'll never pass up a chance to keep it weird while cheering on some Mediavine team karaoke.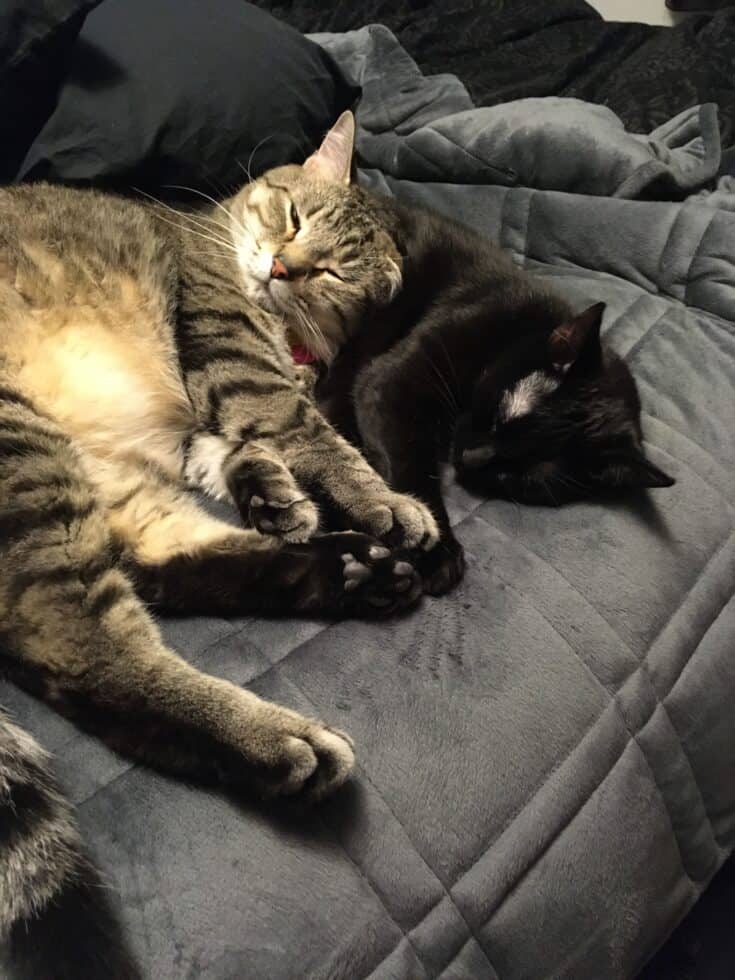 As a company, Mediavine is working to create a completely inclusive environment where all employees (existing or potential) feel welcome, included, properly represented and able to show up as their full selves. In this spirit, Mediavine has added Charity Matching, Social Responsibility and Community Service Programs.
What organizations/causes/movements/etc. do you feel most aligned with or choose to support?
A cause that is incredibly near and dear to me is The Trevor Project. Preventing youth suicide is something that I think everyone can get behind. It's the 2nd leading cause of death for young people (ages 10 to 24). But those who identify as lesbian, bisexual or gay are almost five times more likely to have attempted suicide than their heterosexual peers. The rates are even higher in the trans community, where 40% of adults report having attempted suicide (92% of which attempted at least once before the age of 25). Many of these youths do not feel like they have someone they can talk to for support. The Trevor Project helps them get the support they need.
Their partner organization, the Matthew Shepard Foundation, is another important cause to me, aiming to help spread awareness of hate crimes against the LGBTQ+ community and to inspire change. Hate crimes and the fear of violent reactions from their community is a large reason why many individuals remain closeted — and a reason why many contemplate suicide as well.
Besides LGBTA+ initiatives, I also support women's rights and the Black Lives Matter movement. All marginalized communities should be able to come together in mutual support of a common goal: equal representation, protection and the right to live as they are.
What do you do for fun when you're not working?
One of the best things about working with Mediavine is seeing all the awesome stuff our publishers do.
Whether I'm trying out a new recipe or recreating a DIY I saw on one of our publishers' blogs, I love getting my creative juices flowing and making things!
I'm also an unapologetic nerd, so in my free time, I play video games, watch an unhealthy amount of dweeby content, think about what color to dye my hair next and play plenty of Dungeons & Dragons (as both a player and Dungeon Master).
Do you have any pets? What do they do for fun when you're working?
I do! I have two cats — a twenty-three pound monstrosity of a Maine Coon mix, Jay Catsby, and a petite little domestic shorthair named Persephone.
On any given day, JayJay is usually taking up half my desk sleeping, while Persy begs me to play fetch with her and her stuffed donut toy.
Sometimes I actually give in!
Subscribe for Updates
Stay up to date with the latest from Mediavine
Related Posts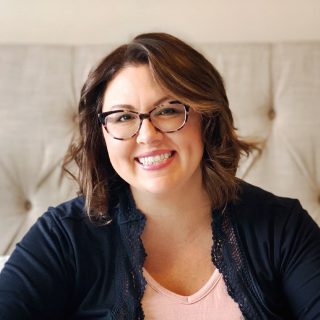 Miranda Wicker
In a year that has seen women face unprecedented challenges both at work and home there has perhaps never been a more appropriate time to celebrate International Women's Day. Over …
Read More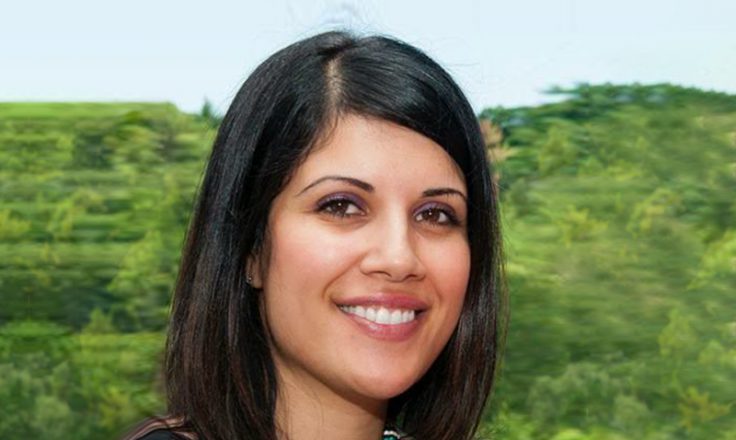 Jasmine Khinda Interview: Content During COVID
In what has seemed like the longest and shortest year all at the same time, we can't believe it but Q4 is here. Despite the roller coaster ride this year …
Read More