The Publisher Network
We're more than just a network. We're a family. We are about our publishers, and want them to succeed in all aspects of their business. From SEO tools and tips to make the most of the content you have, to networking opportunities that will help you learn from your peers and devise strategies to grow your traffic, we've got your back.
Exclusive sponsored post opportunities
Grow your career, and attend conferences on our dime
Interact in a private Facebook group with experts in the industry



1900+

Happy Publishers

Network Social Media Reach




1.5 Billion

Ad Impressions




100%

Satisfaction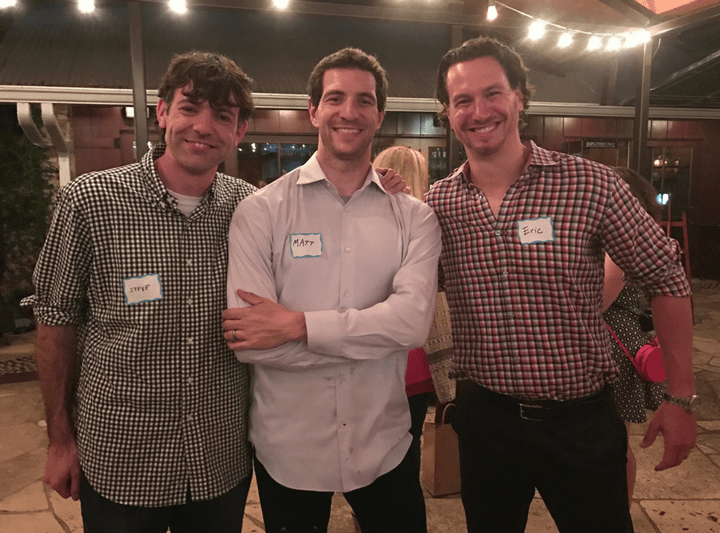 Our Story
Mediavine has been an Internet publisher since 2004. We own and operate The Hollywood Gossip, TV Fanatic and Food Fanatic, which launched in 2013 and marked a turning point in our relationship with publishers and the advertising industry.
With the inception of Food Fanatic, we learned from our contributors that when it comes to frustrations with the way most ad networks operate, we weren't alone. We wanted to do better and put control back into the hands of the publishers.
Networks typically treat publishers as if they, and the advertisers, are the only ones with value, dictating how publishers should run their sites, how they should handle advertising, and how they should be paid in a one-sided relationship.
We're changing that. After pioneering new ad tech strategies allowing our own sites to thrive like never before, a few Food Fanatic contributors asked us if we could do better for them too. From that point forward, the Mediavine Publisher Network was born.
our team
In all seriousness



Eric Hochberger

Co-founder

Coder. Developer of the coolest things. Sometimes mistaken for Bradley Cooper.




Stephen Marsi

Co-founder

Editor-in-Chief of The Hollywood Gossip. Proficient in SEO, audience development, traffic acquisition, and more reality TV shows than he cares to admit at family functions.




Amber Bracegirdle

Co-founder

Managing editor of Food fanatic. Baker extraordinaire. Most tagged person in Facebook groups.




Matt Richenthal

Co-founder

The Editor-in-Chief of TV Fanatic, Matt also oversees content development on The Hollywood Gossip and is in charge of payroll. He has been mistaken on numerous occasions for Eric's twin, which must mean he also looks like Bradley Cooper.




Brad Hagmann

Director of Ad Operations

Keeper of all the spreadsheets, master of the launch calendar. Tagging up all the sites, helping publishers make all the money.




Nicole Johnson

Director of Publisher Accounts

Communicates almost entirely by GIF. Loves blogging, conferencing, and hard apple cider.




Megan Myers

Events Manager

Drink ticket distributor, swag collector. Magic maker and dreamer of dreams.




Heather Tullos

Publisher Support

Multi-tasker extraordinaire. Rescues all the dogs. Requires copious amounts of coffee and is slightly addicted to podcasts. But seriously though… ALL. the. Dogs




Alex Roth

Software Developer

Creating awesome things. Making lives easier. CHANGING THE WORLD. Doing what he loves.




Susannah Brinkley

Publisher Support

Font nerd. Cocktail enthusiast. Instagrams all the things.




Erin Miller

Influencer Marketing

Mother of 3 kids. Mother of 3 chickens. South Carolina native. Karaoke ninja. Pho soup addict.




Eric Nolte

Software Developer

Mechanic, brewer, musician, husband and father. He's also written a few lines of code in his life.




Brian Nelson

Software Developer

Naive but noble rube. OG Nodak. Traveler. Writes more code than English sentences.

 




Stephie Predmore

Director of Influencer Marketing

Food nerd. Bookworm. Crazy cat and dog lady. Loves connecting brands and influencers to make the magic happen.

 




Adam Carter

WordPress Engineer

Biggest Royals fan west of the Mississippi and east of the Missouri, WordPress guru, chess nerd, player of guitars and pianos.

 




career
© 2016 Mediavine Publisher Network. All Rights Reserved.