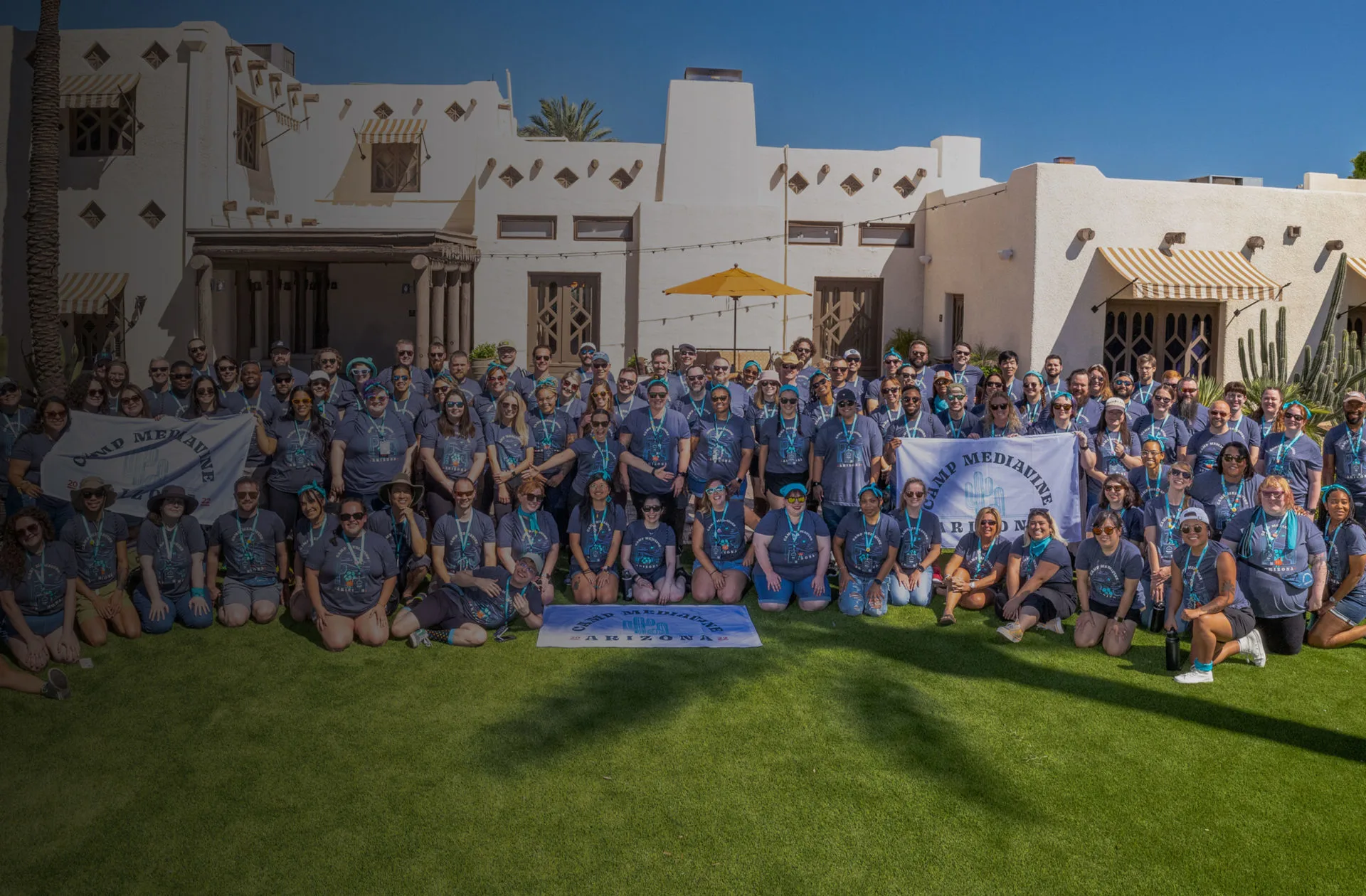 It takes a whole lot of YOU to make our community.
At Mediavine we are committed to being a community where YOU belong. We acknowledge our differences and celebrate them! No matter your ethnicity, gender, where you're from or how you grew up, the differences that make up Mediavine are the foundation of our success!  

Actioning Our Commitment to Diversity Equity, & Inclusion
---
Building & Investing in Diverse Teams
Our philosophy at Mediavine is to ensure we foster true diversity through every aspect of our talent acquisition process. From intentional outreach to diverse career and networking sites to training and development opportunities such as Inclusive Language and Content for Change, we build and invest in teams that reflect who we are.
Fostering an Inclusive Culture
Inclusivity is not just an aspiration at Mediavine — it is an action brought to life every day. To ensure that our dedication to creating a welcoming work environment is realized, we created PRISM, our first ERG. Its goal is to celebrate our unique differences by offering regular programming that cultivates an inclusive culture. Considering DEI in our daily practices is also key. Our policies, programs and practices are formulated to support our goal of inclusivity so that every team member feels valued and inspired to do their best work.
People Centric Programs & Partnerships
We believe in creating an equitable environment for all team members. We continuously strive for greater transparency in everything we do and provide ample opportunities for growth through professional development programs and support for career mobility. Our commitment doesn't stop there. We believe in supporting causes that matter and are proud to partner with organizations like Girls Who Code, driving our efforts to bridge the gender gap in technology. We are dedicated to building a better world for everyone.

We're Better Together…Because Everyone Belongs at Mediavine
From Our People Operations Team
---
Farryn Pearson Diversity, Equity & Inclusion Lead
"Our ERG, PRISM, has been pivotal in advancing our DEI efforts. With a diverse, outstanding committee, it aims to make Mediavine a welcoming space for everyone by acknowledging and celebrating differences as our unifying strength."
Yolanda Evans Chief People & Culture Officer
"At Mediavine, our commitment to diversity, equity and inclusion drives our working together to create a genuinely positive and fulfilling mutual experience for everyone within our community. Support of our DEI programs and initiatives are from the top down and have always been because this is who we are and we truly believe that everyone can belong here at Mediavine."