Company Furthers Commitment to Corporate Responsibility by Launching Social Impact Team and Programmatic Buying Solution for Diverse Publishers
BOCA RATON, Fla., Sept. 5, 2023 — Mediavine, the largest, independent full-service ad management firm in the U.S., has announced that it is the exclusive programmatic advertising provider of 77% of over 6,000 diverse-owned sites, per a recent audit conducted by Jounce Media.
Jounce Media's September RTB Supply Path Benchmarking report highlights the work Mediavine has done in recent years to make meaningful change for diversity, equity and inclusion in the programmatic advertising space for both media buyers and publisher partners.
"Achieving DE&I spend targets requires marketers and their agency partners to curate thousands of diverse-owned websites," said Chris Kane, founder of Jounce Media. "Our research indicates Mediavine has taken on this challenge and offers marketers scaled access to high-quality websites operated by under-represented groups."
Furthering its commitment to these and other corporate social responsibility efforts, Mediavine has created an entirely new business unit, launching its Social Impact team to focus on business objectives related to DE&I, Sustainability and Community Outreach. The Social Impact team is led by Mediavine Co-Founder and Chief Brand & Social Impact Officer, Amber Bracegirdle.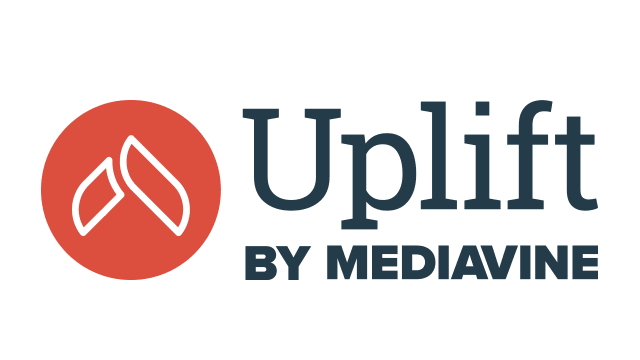 In response to the work that still needs to be done, the company is introducing Uplift by Mediavine, a concentration of its external DE&I efforts, under the company's newly formed Social Impact division. A key element of Uplift is the programmatic marketplace, a targeting solution that connects the company's network of AAPI-, Black-, Disabled-, Hispanic-, LGBTQIA+-, and Women-owned independent publishers with brand marketers seeking to spend their budgets committed to diversity and equity at scale.
"We are pleased by Mediavine's presence in Jounce Media's September report but more pleased that the report was undertaken in the first place. Industry benchmarking is a necessary step in the direction of our mission with Uplift and Social Impact," said Amber Bracegirdle, Mediavine Co-Founder and Chief Brand & Social Impact Officer. "We are committed to ensuring more media dollars flow to historically underrepresented publishers and the data shows that we have the scale that buyers need."
Representing more than 10,000 sites, Mediavine is dedicated to being a catalyst for change in the lives of independent publishers and in the ad tech industry. In the past year, Mediavine has served 163 Billion ad impressions for self-identified, diverse publisher voices and represents 31% of programmatic ad spend on diverse-owned media. To learn more about Uplift by Mediavine and targeting ad spend with diverse publishers, contact sales@mediavine.com.
About Mediavine
Mediavine is the largest independent full-service ad management company in the United States, exclusively representing and monetizing 10,000 publisher partner websites with 1.6 billion monthly pageviews in addition to its owned and operated properties. Mediavine proudly ranks as a Comscore top two lifestyle property with 150+ million unique monthly visitors and 17 billion monthly ad impressions. Mediavine is a Google Certified Publishing Partner – Premier, Great Place to Work®, Inc. 2022 Best Workplace, Fortune 2022 Best Medium Workplace, Ad Age 2022 Best Place to Work, and 2023 Inc. 5000.