Optimizing Pre-Roll Ad Length
At Mediavine, we offer the Mediavine Video Player to all of our bloggers. This allows publishers who create video content to upload videos in the dashboard, and have a free video player to run on their websites via a video embed code. We host the videos, transcode them, and serve them to your website's readers at the highest quality we can based on Internet speed. We also help make monetize those views via our pre-roll advertisements.
Why Should I Run the Mediavine Video Player over YouTube?
Those pre-roll advertisements tend to perform much better than embedding YouTube videos on your site because we run a balance of skippable and non-skippable ads...
…but that's also where we run into a less optimal user experience.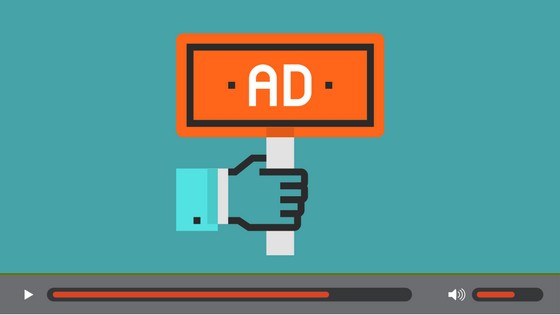 It's no secret that users hate pre-roll advertisements.
They're one of the top reasons users install ad blocking software. They're also the main reason that people stop watching your content. Content that you worked very hard to produce.
When ads are skippable, readers are generally only forced to watch up to 5 seconds and can skip at any time after that. When ads are non-skippable,readers are forced to watch the full length of an advertisement, which can range from 10 seconds to minutes.

As your ad management company, it's our responsibility to choose where to set that maximum length.
Like everything else with advertisements, it's a balance of revenue versus user experience. The longer the ad, the more it pays. But you also see more users dropping off before the ad completes as ad length increases.
This article is about our several month journey of A/B testing to figure out exactly where to set that non-skippable pre-roll ad limit to find that perfect sweet spot of happy users, advertisers and publishers.
First, we had to determine which metrics we were looking at to determine success.
For figuring out which users were finishing their non-skippable ads, we looked to the "completion rate" on videos which were click-to-play. That means only looking at non-skippable ads where the user was trying to get to the video at the end. We removed autoplay, skippable ads, etc.
By measuring completion rate in that scenario, we were able to determine which users were willing to stick around to watch the video versus closing the player or backing out. That is the closest stat there is to quantify user experience, in our opinion.
Below you'll find our results on various duration lengths from 1-30 seconds, and the percentage of users that viewed the entire ad.
Duration versus completion rate on non-skippable ads
| | |
| --- | --- |
| Duration | Completion Rate |
| 1-5 seconds | 92.88% |
| 6-10 seconds | 81.56% |
| 11-15 seconds | 81.51% |
| 16-20 seconds | 80.48% |
| 21-25 seconds | 74.72% |
| 26-30 seconds | 69.53% |
So what did we find?
In a dream scenario, we'd only allow 0:05 because it would mean nearly 93% of our users would make it to the content.
However, we unfortunately live in the land of reality where there's not a ton of advertisers who are happy with 0:05 long ads, and not enough publishers who hate making money.
Once you went beyond 0:05 limit, there was surprisingly negligible difference between  0:10, 0:15 or 0:20 limits. Once you got to 0:30 or above, the numbers became terrifying how many readers we would lose before they made it to our video.
Now we had our max durations to test. If we were able to limit non-skippable ad length to really anything under 0:20 without much of a drop to revenue, it looks like we'd have our balance on the user experience side.
We decided to run two A/B tests.
These would compare all of our options against a 0:30 ad, which tends to be the most popular pre-roll length due to popular television commercial lengths, and the absolute max as a network we could tolerate even thinking about setting the limit to.
Impact on Revenue
| | | | |
| --- | --- | --- | --- |
| Length | Fill Rate | CPM | Revenue |
| 0:30 -> 0.15 | -4.2% | -9.1% | -12.9% |
| 0:30 -> 0:20 | -4.2% | -8.4% |  -12.1% |
Conclusion
12.9% or even a 12.1% reduction in revenue is generally pretty terrifying here at Mediavine, and never an option we would willingly take.
However, more terrifying to us would be knowing that over 12% of users we leaving our videos. Those numbers to us indicate that any short term gains in revenue would likely be washed out by losing readers.
We're proud to announce that as of today, we've decided to limit all pre-roll advertisements to 0:20 at Mediavine.
If you see any ads longer than that, please report them to us. If you have any questions about this new change, please email us at publishers@mediavine.com.