Sellers.json and the Supply Chain Object: Increasing Transparency For Buyers
Back in late 2017, the Interactive Advertising Bureau (IAB) released Ads.txt to increase transparency and fight ad fraud.
By clearly revealing the authorized sellers for a publisher's inventory, it became the industry standard in this regard.
Two years later, the IAB is introducing a similar concept, Sellers.json, for the exchange side of the online ad industry.
Just as a publisher lists all the authorized sources from which you can purchase their inventory, Sellers.json is a list of all the entities selling inventory on their exchanges.
How Sellers.json works, and the Supply Chain Object
Behind every ad request from the actual exchange to the Demand-Side Platforms (DSPs), a.k.a. ad buyers, is something known as OpenRTB.
Inside this request, along with Sellers.json, the IAB is adding something called the "sChain" or the Supply Chain Object.
Within this object, the exchange is going to list the "nodes," or the parties involved in the transaction.
Because of this implementation, a buyer could visit each "node" along every step of this transaction, download the Sellers.json file, and verify that the node is valid.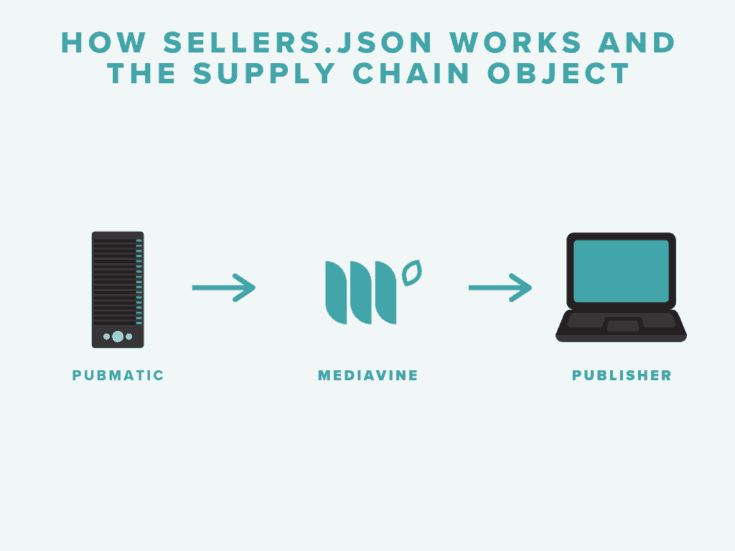 Let's spell this out in a specific example: Publisher A is producing original content and is awesome and therefore using Mediavine.
Mediavine is selling Publisher A's inventory through Pubmatic, one of its partners, and that's where Buyer B wants to buy ad impressions.
Now, in the Supply Chain OpenRTB, we're going to send the following nodes:
Pubmatic -> Mediavine -> Publisher A
In this scenario, the buyer can now check Pubmatic's Sellers.json file to verify that Mediavine is fact a real seller of inventory on Pubmatic. We're awesome, as we described earlier, so this checks out.
With Mediavine, they can do the same thing. A quick check of our Sellers.json will show that Publisher A belongs in this transaction as well.
How this actually helps
The idea behind this is that buyers should have insight into what's happening at every point during the transaction.
While Ads.txt helps combat the industry's fraud problem by ensuring that buyers (in our example, Buyer B) could only buy Publisher A's inventory through Mediavine's seat on Pubmatic, this shows the actual supply path of the inventory.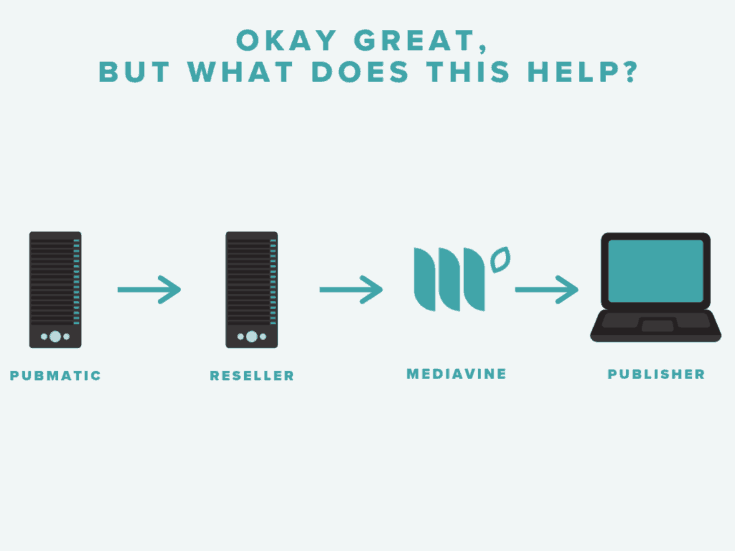 Let's give a more complex example: Mediavine is working with a "Reseller" that is also selling on Pubmatic. In this case, the supply chain will look like this:
Pubmatic -> Reseller -> Mediavine -> Publisher A
Thanks to Sellers.json, buyers can, for the first time look up each entity collecting payment on the transaction, verify they're legitimately able to do so, and have a record of this.
Prior to this, they simply knew Publisher A was allowing the Reseller to sell its inventory via Ads.txt; they had no idea Mediavine was part of the supply chain and collecting payment.
Sellers.json and the supply chain enable greater transparency among the exchanges, resellers and intermediaries collecting payment, and the dollars that change hands through each.
This can help fight fraud, specifically if there are shady intermediaries or known bad actors within that chain that they wish to avoid.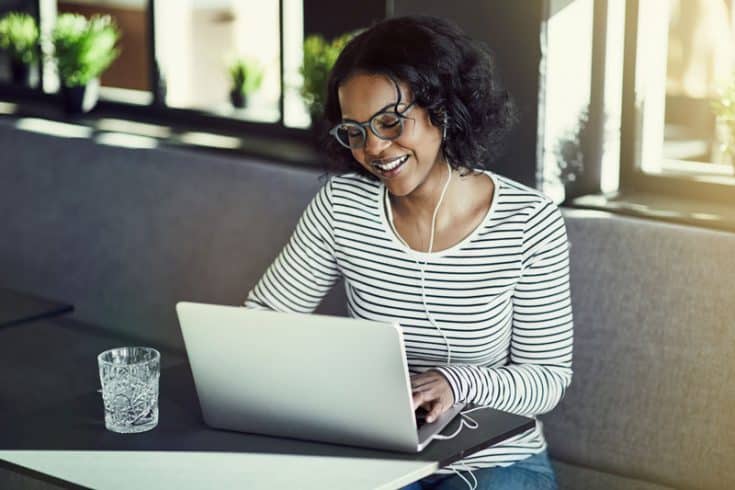 What does this mean for Mediavine publishers?
Mediavine and its exchange partners are responsible for hosting Sellers.json and handling the supply chain objects. You don't need to worry about that.
Sellers.json specifications are written for buyers to be able to follow the money throughout transactions. That means this is all about payment.
In other words, our Sellers.json isn't just listing a domain. It's required to disclose the entity actually collecting payment from Mediavine in addition to the site information.
Like Ads.txt, Sellers.json is required to be a public file, so keep in mind this file will be readable by anyone looking to access Mediavine's Sellers.json.
NOTE: You can change your payee information at any time through the Mediavine Dashboard. For more information, check out our help doc on how to update your payment profile in your Mediavine Sellers.json File.
As part of the initial launch, we will make sure everyone knows exactly where to find this through some prompts when you log into your Dashboard. Please take a moment to make sure it's up to date.
If you made it all the way to the end of this, please know that you are helping Mediavine and the ad industry overall in its effort to stop ad fraud and make as many aspects of the ecosystem as clear and transparent as possible.