This is a guest post brought to you by the folks at HumanProofDesigns.
Affiliate marketing.
If I were to leave that phrase there, would you feel enticed or bored?
Curious or scared?
Well the thing is, affiliate marketing can be a nightmare and a dream.
A nightmare because it's relatively easy to do it wrong and fail miserably (like I've done in the past) after investing serious effort and money building great content.
A dream because, when done right, it can bring BIG bucks home in a passive way.
And we both know passive income is sexy, very sexy.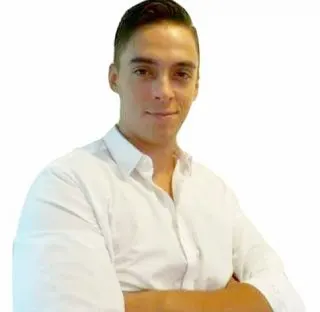 So if you're interested in learning how to complement your display ad revenue with affiliate marketing, it's your lucky day because the folks at Mediavine have graciously accepted me (Alejandro Meyerhans from HumanProofDesigns) as a guest on their blog to hit you with a value-packed, actionable guide to implementing affiliate offers on your site.
Oh, and no sales pitch. Refreshing, isn't it? 😀
This is my best effort to condense the almost 5 years of experience HPD has with building affiliate sites for ourselves and our customers into one post, so let's jump right into the meat!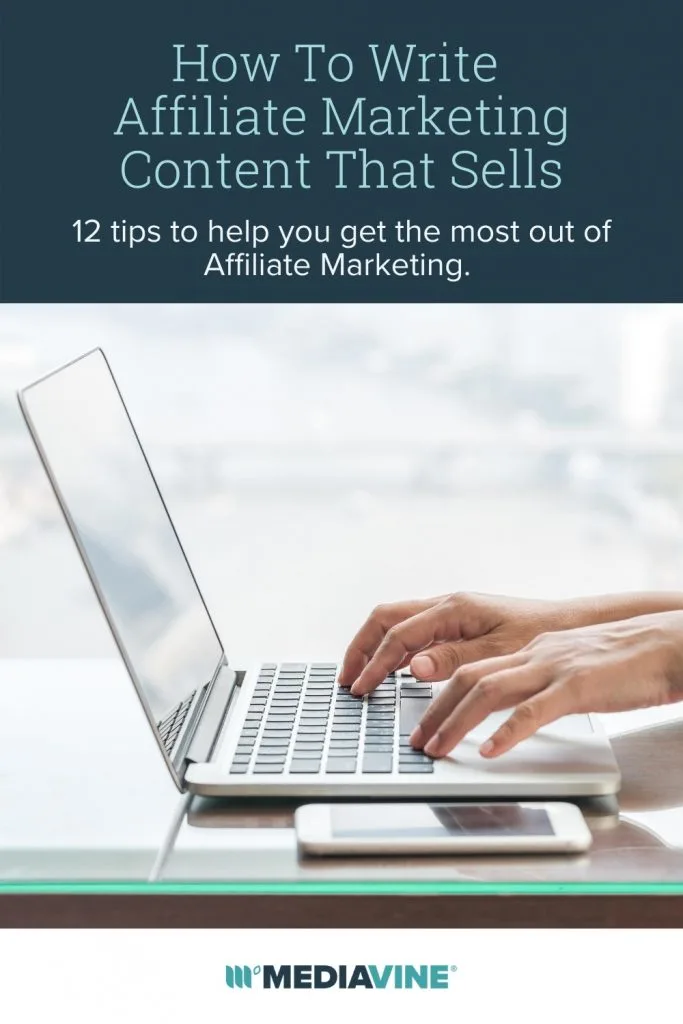 1. A very quick overview of Affiliate Marketing.
So for those of you who are unfamiliar with the term, affiliate marketing basically refers to promoting or otherwise "featuring" products in our content that visitors to our website are then able to purchase online, and we are paid a commission when they do.
The most typical type of affiliate post is a roundup of the top products in a particular niche, i.e. "kitchen blenders", talking about the good and the bad aspects of 3 to 10 blenders, and where to buy them (usually Amazon, which runs the biggest affiliate program on the web.)
So you're helping your visitor buy the right kitchen equipment, they're happy because they've found what they needed and made a purchase, and you're happy because you make money. Win-win!
But how do you create and structure affiliate content that is truly helpful for your beloved readers?
2. The best type of affiliate content
Like I mentioned above, the most typical (for a reason) type of affiliate content is product roundups.
They simply work like magic because they offer a quick comparison between the top options, what each one is good for, their flaws, etc., and help your visitor make an informed purchase.
If you've ever searched for "best kitchen blender" you know exactly what kind of page I mean. Fancy tables, pretty product reviews, pros/cons…And a big button that reads "check price on Amazon" or something along those lines.
And those posts can make A LOT of money.
However, unless you funnel your existing traffic from other posts on your site to those pieces via internal links or banners, or maybe by being very good at Pinterest, you won't get much traffic because most of those keywords are quite competitive.
And here comes the first major pitfall we see over and over and over. People pick very hard to rank for keywords and just invest money and time getting a great page up…only for it to sleep on page 8 of Google results.
So if you aren't super motivated to learn all the ins and outs of SEO for affiliate content, you need to get a bit creative.
A bit smarter.
You need to go for the low hanging fruit.
And don't think it's not profitable because it hangs low!
What am I talking about here? Long tail keywords.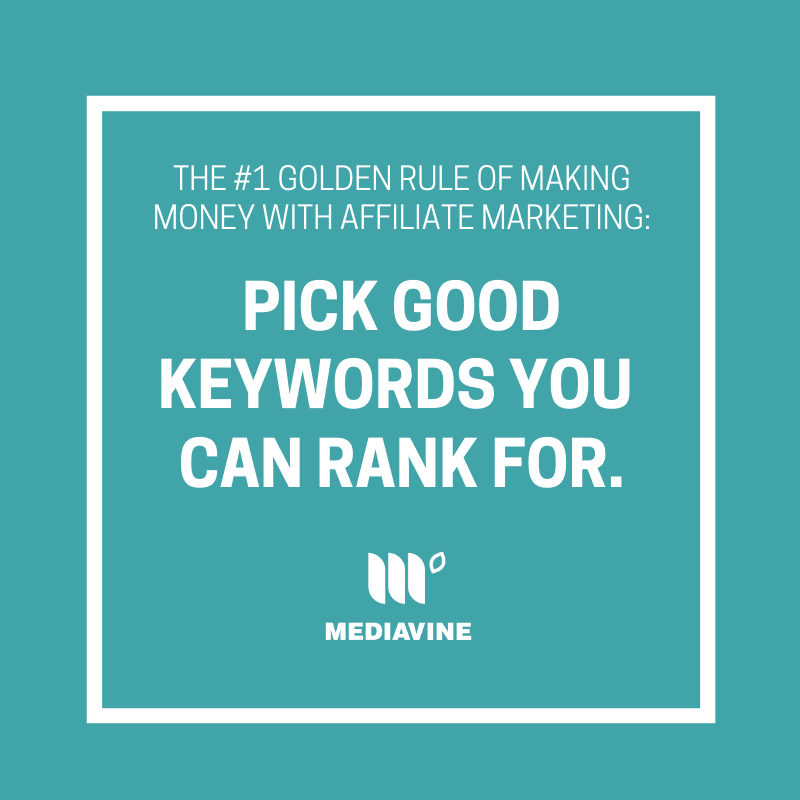 3. The #1 golden rule of making money with affiliate marketing: Pick good keywords you can rank for.
The affiliate game is brutal. There's a lot of money to be made.
Some seriously big companies (such as The Wirecutter, Forbes, CNET…) spend thousands trying to rank for a single, super-competitive keyword like "best blender".
And here's the good thing: The majority ignore keywords like "best food processor for making bread dough" because the search volume isn't as high.
Even though you'll find big publications when you search for the product keyword 'food processor', you'll see that they aren't exactly talking about that. They're just talking about food processors in general.
But they fail to satisfy the specific user intent for that product:
"I want to make bread dough with it."
So what happens when you go and fill that gap in the supply of accurate, specific information?
You win.
Your article ranks, visitors land on your page, they discover that it's tailored 100% for their specific query and – most of the time – they buy.
4. Structure
A good converting product roundup will have the following structure:
A catchy introduction & table of contents for the lazy readers who need to jump straight to it.
Mediavine caveat! While a TOC may be amazing for affiliate marketing, it can impact your display advertising. If you have questions about adding this and how it might affect your earnings, please contact us!
A nice table comparing 3 to 5 top products. There's a bajillion plugins to do this if you're using WordPress so simply browse around to find one that you like. My recommendation is Amazon Affiliate for WordPress.
A 'Reviews' section containing the following for each product you list:
Name of the product and good images
What it does and does not
Its main features
Pros/Cons
A Call To Action (namely, a big fat button that screams "click here")
A conclusion where you recommend one product above all the others, again, with a nice link to check it out.
When done like this, you're sure to send a high % of your visitors to Amazon and to deliver your content in an efficient, easy to digest manner that will help readers make a decision.
That said, I'd avoid reviewing more than 5 products at a time. Too many choices will be intimidating.
"Ok ok, understood. Long tail keywords about products. Feature a bunch and compare them, retire in Bahamas. Let's get to work!"
Well, hold for just a sec before you book that flight, let me warn you about a couple potential mistakes and give you one last tip.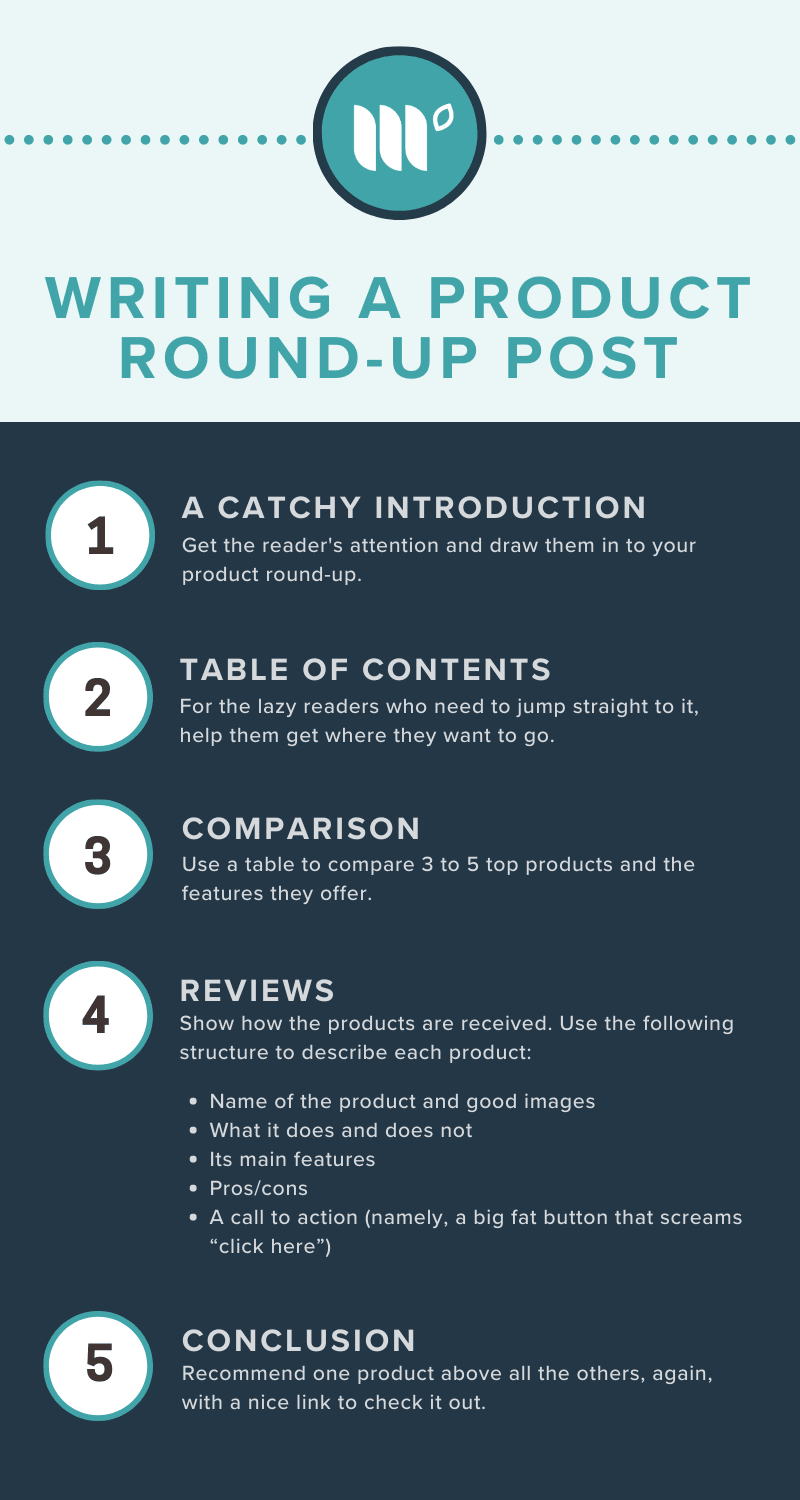 5. Typical mistakes you can avoid easily
Mistake #1: Forgetting the exact type of keyword structure that's a sure winner:
Best [product] for [specific use]
The product can be anything from "bread machine" to "portable refrigerator".
Then give it a use. Any possible use for that product. "For whole wheat bread". "For camping".
That's really it.
Sure, I could spend another 8,000 words explaining advanced keyword research methods and tools (we've published dozens of posts about this topic on our blog, like this one) but for the sake of brevity and effective action items, stick to this format.
Forget all other keywords. It will work.
Mistake #2: Recommending bad products
People are smart.
They are able to recognize if you're bluffing or actually recommending good stuff.
Do some research and make sure the products you review are great, have some pricing differences between them, and sell well (just look at the rating and amount of reviews on Amazon!)
If the product is good, your readers will trust you, and they will convert, which means you don't need a ton of traffic to make decent money.
Oh, money:
Mistake #3: Recommending cheap products
Nothing wrong with a "best silicone spatula for eggs" post. In fact, at the time I'm writing this post only two other sites on the entire internet care to cover this specific question. You'll rank top 3 on Google automatically.
But how much does a silicone spatula sell for? $2 to $20 for a set? Your commission on that item will be sad. Barely a few cents.
So, since you're going to be creating the content anyway and uploading all those pictures and making it look fab, you may as well make sure the things you review are on the high end of the pricing spectrum.
For me, anything below 50 to 100 bucks isn't worth the effort of writing the post.
You want to be able to bring home some decent money every day with just a handful of sales. A $250 appliance in the kitchen niche brings $11.25 in commission. How many such appliances would you need to "sell" per day to double your current revenue?
Mistake #4: Not optimizing your page properly for the keyword
Here are the best places to add your "best this for that use" keyword in your post for it to rank like a champ:
Title: I suggest you also add the current year and the word "reviews". For example, "Best Juicer for Wheatgrass and Leafy Greens of 2018? Our Reviews" to rank for even MORE keywords and bring in extra traffic.
Meta description
Slug (what goes after your url: janetfoodblog.com/best-juicer-for-wheatgrass-and-leafy-greens)
Your featured image meta description
Somewhere in the body of the article
And that's it!
Just write the rest of the article naturally without repeating the keyword every 3 sentences and your ranking will go straight up.
Mistake #5: Not reading the TOS (terms of service) of the affiliate program thoroughly
Amazon can be a bit picky in terms of what you can and can't do as one of their affiliates.
You need to be super clear in the wording of your links when you're sending a visitor to Amazon.
You can't mention pricing (because prices constantly change and the price at the time you're writing the post and when your visitor is reading it will very likely differ.) You also can't upload Amazon's images directly on your site.
Don't worry though, Amazon will provide you with the right tools to create your affiliate links and show you how to use their images the right way. Plus, the affiliate community is very helpful (and there are TONS of tools out there created for the sole purpose of affiliate marketing, just browse around and ask fellow affiliates for their favorites.)
So, do your research and ensure that your content complies with Amazon's TOS, so you stay on their good side and continue to profit from this affiliate relationship for a long time.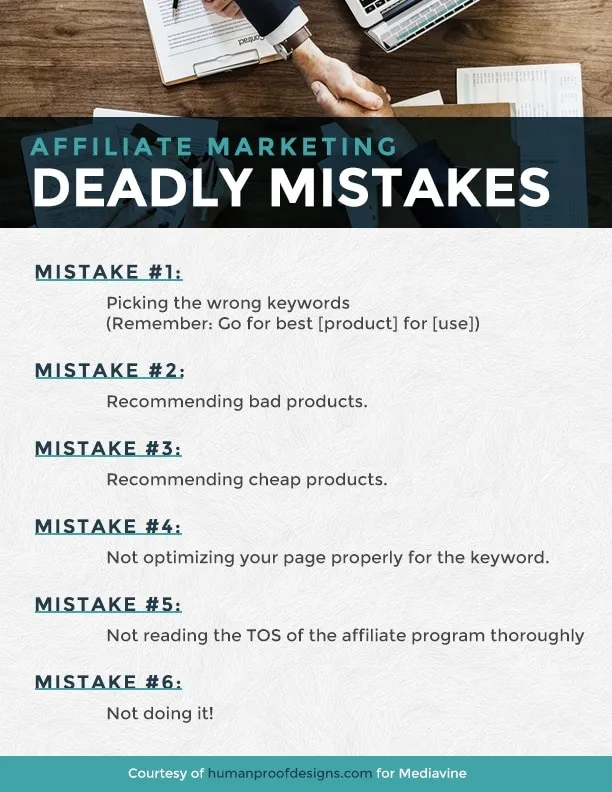 Mistake #6: Not doing it
Seriously.
I say the same thing to people in affiliate marketing who ditch display ads without really trying.
Exactly one month after I started working with Mediavine on one of my sites, its market value went up 30% just because of the display ad revenue it was pulling and it was already a VERY successful affiliate site. Best decision ever.
So even if you're currently making a killing in ad income, reinvest some of that cash and put together some good affiliate content for your site. Trust me, you'll be very happy with your past self pretty soon.
6. One Last Tip
If I were to recommend one more thing, it'd be that you start following the blogs of successful affiliate marketers and SEOs to learn their techniques and how they do everything from keyword research to optimizing their page layouts to get more clicks to Amazon and better rankings.
(The Mediavine blog has an SEO checklist that we find helpful.)
(An SEO podcast might be good too, if only we knew of a good one…OH, how about Theory of Content, hosted by a Mediavine co-founder?!)
And, of course, the place I'd suggest you begin your reading research is at HumanProofDesigns.
We live and breathe affiliate marketing, so if the affiliate bug bites you, you'll feel at home here! 😀
Wishing you the best year ever with your online endeavours,
Alejandro Meyerhans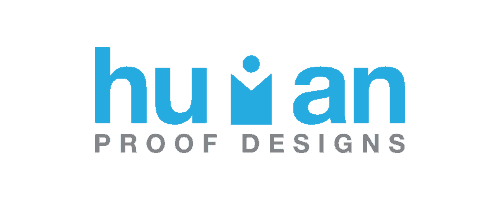 HumanProofDesigns is a company that provides training and services for affiliates, from website creation to SEO services; HPD aims to be the ultimate resource for knowledge and solutions for all things Affiliate Marketing.
Subscribe for Updates
Stay up to date with the latest from Mediavine