The Ultimate Easy SEO Checklist
Use this quick and easy SEO checklist every time you write a post to make sure you are making the most of every pageview, every time.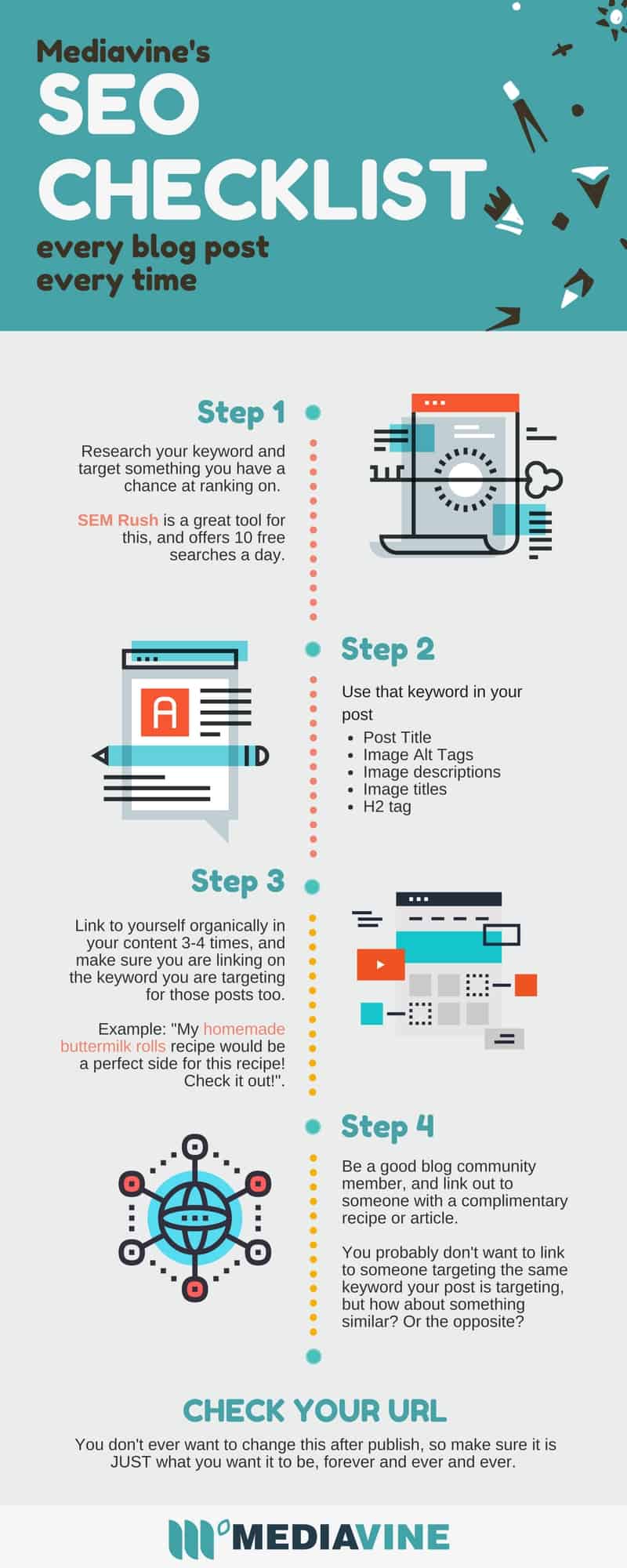 Use our ultimate easy SEO checklist to make search engine optimization easy and fast.
SEO used to seem like some huge complicated beast, and since I didn't understand it, couldn't interpret it, and didn't have money to hire an "expert", I just ignored it.
Big mistake.
That meant my website that had hundreds of posts wasn't getting any real traffic from search engines, and I was depending solely on social media for my traffic.
Huge mistake.
My #1 goal since coming to work at Mediavine last June and diving head-first into actionable, easy, SEO — has been to make google my #1 referral.
I'm happy to report that finally became the norm on my little corner of the internets, and it happened because I put the following practices into place, and have been editing my posts, 10-20 every week — with the changes suggested here.
1. Research your keyword
Keyword research is not complicated, and it is essential to making smart decisions about what you'll be writing in your content.
We recommend using a tool like SEMRush. You can splurge for the paid version which offers a ton of great benefits and reports, or you can use the free version which offers up to 10 free searches per day.
The price tag is a bit hefty for a smaller blogger with plans starting at $69.95/mo, but it is one of the smartest expenses you can have on your blog.
You can work this into your routine in a number of different ways. Some writers will do pre-writing research to come up with topics to flesh out. Some will go to their research with a general topic idea in mind, and use SEMRush to narrow it down into something with a good search volume and isn't dominated by huge, massive sites that would be super difficult to out-rank.
The essential things to look for when researching via SEMRush are the Organic Search Volume, the Phrase Match Keywords & Related Keywords and the Organic Search Results.
Organic Search Volume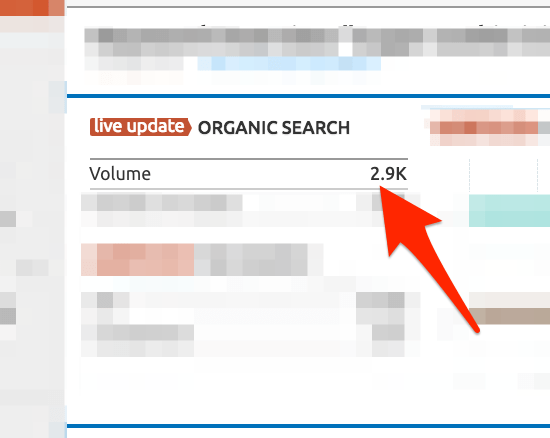 For this section, you just want to make sure the keyword you are targeting has a decent possibility of generating some pageviews for you. If the volume isn't over 100, I would avoid it. Once you find one you want to write about that has decent search volume, check out the Organic Search Results section.
Organic Search Results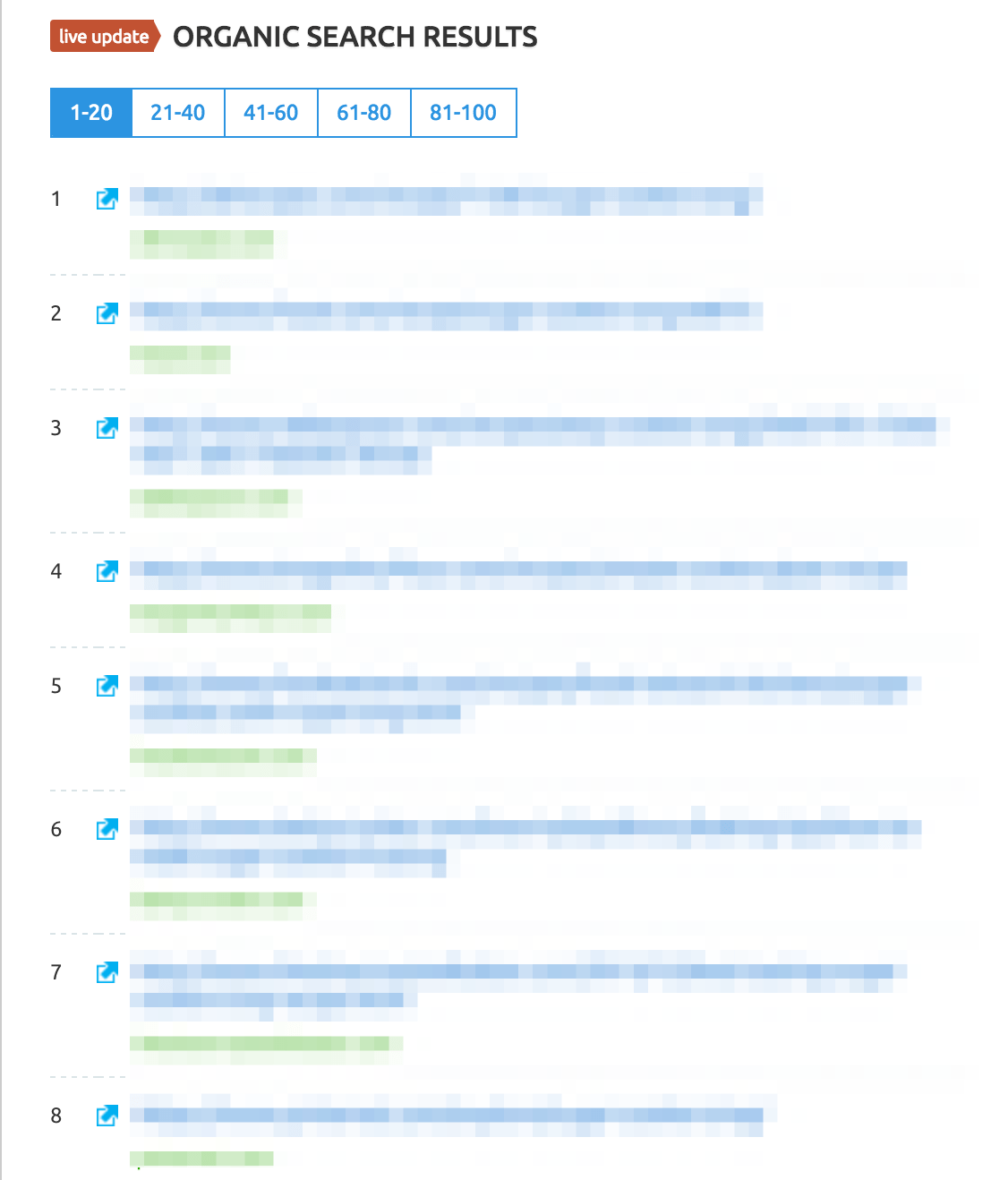 This is something you will definitely want to glance at before deciding on your final keyword. If this list is filled with sites similar to yours, you have a good shot at ranking on that term.
If it is full of giant sites, you might want to look at the middle section, also known as the Phrase Match Keywords and Related Keywords section.

This section is a goldmine for finding alternatives if the keyword you were originally shooting for is too competitive.
A great thing to do to support your main keyword is to write supporting articles that answer questions related to your main keyword, and then link to it.
Example: I want to target a homestyle pot roast recipe. I write a recipe post titled homestyle pot roast recipe. Then I write another post called, "How to keep pot roast tender", and in THAT post I link to my homestyle pot roast recipe. I write another post called, "What's the best way to cook pot roast?", and link that to the Homestyle Pot Roast Recipe.
This is going to get you MORE content for your site, and also get you great traffic from those related articles as well.
Generally speaking, it is better to target keywords that may have a smaller volume, but are less competitive.
2. Use the keyword in your post
You want to use the keyword naturally in the post once, as near to the top of the page as possible. Other options for keyword placement are below. Make sure you are writing for actual PEOPLE and not google though.
These include:
Post title
Image Alt Tags
Image Descriptions
Image Titles (describe what the image is actually of, it should relate to your keyword but doesn't necessarily have to match.
H2 tag
Post Title
Your keyword should always be in your title. It helps Google determine what the post is all about, and is a natural place to include it.
If you are reworking old posts, it is okay to rename them, but make sure you aren't also changing the url. Whenever possible you want to maintain the same URL for the history of the post. [a][b]
Image Alt Tags
These are little bits of data that Google crawls to determine what the subject of the image is. If you are using WordPress, you can click on the image to edit it and add the information here: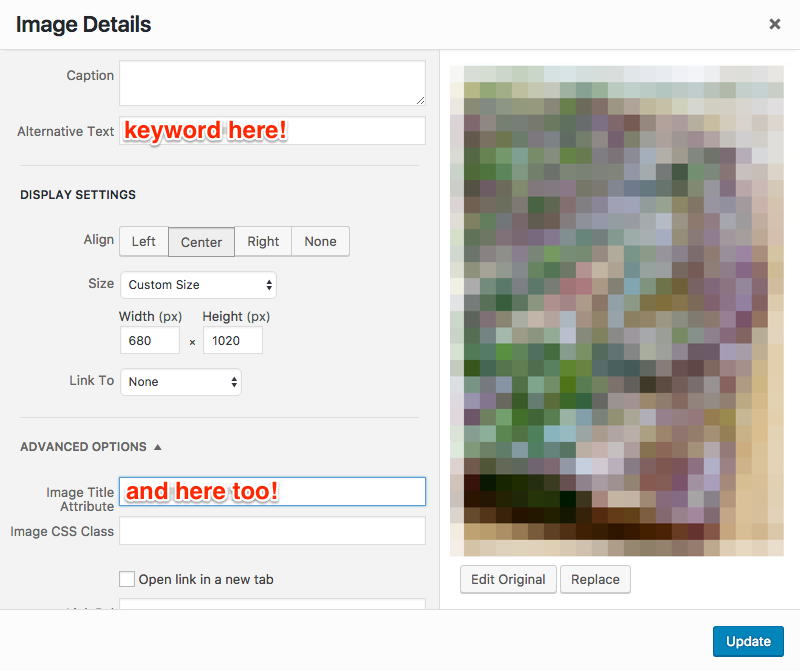 This part is specific to WordPress because that's what I work with most. If you use a different CMS, this information still applies but will be added in a different way.
3. Link, Link, Link, and then link some more.
But don't be annoying about it.
One of the biggest mistakes you can make as a blogger is to not link to yourself enough in your content. Make sure to link around to yourself at least 3-4 times for each post, organically within your content. Link on the keywords you are targeting, and don't link to the same page more than once on a page. No linking to random kitten pictures either. Make sure it is relevant!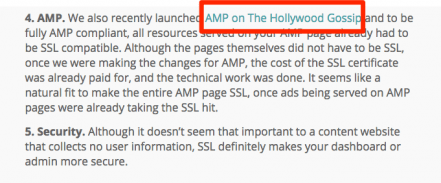 It is much better to link within a sentence in your content than have a list of links, and the "related posts" under your actual content don't cut it either. Those are generally located outside of your content area, and while they ARE beneficial for a user experience perspective, they are of almost zero value for your SEO.
Where the links are physically located in your actual code matters, and it matters a lot. Just because it might appear on the same "page" doesn't make it the same thing.
4. Give 'em if you want to hope to get 'em back
Don't be one of "those" marketers. Don't send out email blasts begging for backlinks in exchange for social shares, or anything equally as annoying.
Produce awesome content, and be a GOOD COMMUNITY MEMBER. That means linking organically in your own content to other people's content.
Those people will see the links in their statistics or via their pingbacks or trackbacks. If they like what they see, the hope is that they'll ALSO link to you at some point.
Even if they don't though, it is a great way to share the Google love, and let your favorite writers and bloggers know you appreciate what they are doing.
[a]Worth noting that the best URL structure for WP blogs is flat. Do a http://www.url.com/post-title. This will be the most future proof URL you can pick because you can change it around and not worry about weird things like dates changing. Build a blog URL structure that will let you modify things later like categories, dates, etc.
[b]So – the problem with this is that a lot of our publishers started blogging before that was considered best practices. And now there are people telling them to change their entire site's URL structure after years and years of content are established, and ranking. They are doing it, and their search traffic is going away completely in some cases. So we try and avoid that when possible.
What we usually tell people is that if they were starting a brand new blog today, that flat URL structure is ideal. But for established blogs whatever URL structure you already have is what you want to keep to avoid site-wide redirects.