Page Title Tags: Powerful SEO You Can Master Today
Page title, or title tags, is the single most important piece of on-page SEO you have control over.
Is the pressure on? No, absolutely not.
Don't stress because we're going to teach you the rules of constructing SEO-optimized page titles, using all the advice we've given in Mediavine's SEO Like A CEO series thus far.
What is a Page Title?
First, let's make sure we're all on the same page (sorry) when we're talking about page title.
Your page title is usually your blog post title plus your website name, e.g. "[Article Title] — [Site Name]" … but this isn't always the case.
That's because when we discuss page titles from an SEO standpoint, we're talking about what's in the HTML title tags, or inside these guys: <title></title>.
If you're running WordPress, this is controlled by your theme, but you can also easily override it via the popular Yoast SEO plugin. If you're running a different CMS, this advice still applies.
In any case, I'll reiterate: The page title tag is critical, not just the post title.
If you're running WordPress, they'll generally be close to the same, but keep this in mind going forward regardless of what CMS you're using.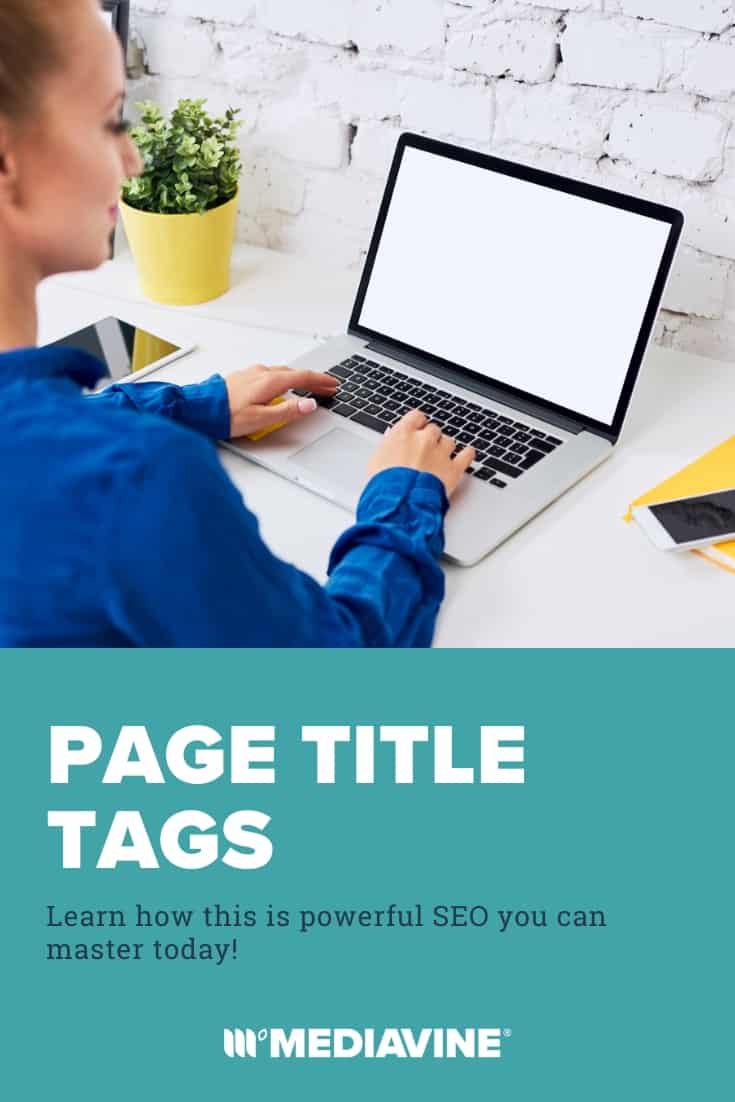 Optimal Page Title Length
Google will cut off your page title after a certain pixel width, depending on the devices users are searching with. For example, a high-resolution desktop web browser will display more of your page title than a low-res mobile phone.
Therefore, there's technically no optimal length for a page title.
Most SEO experts believe there's a safe range of 50-60 characters, which should curtail the risk of titles being cut off on certain device types.
Should you aim for even shorter than that to make sure it all fits? The answer actually is no.
Keeping it short and sweet is important, but it's critical to place your focus keyword or keyphrase is in those first 50-60 characters. That is where keyword proximity comes in.
Keyword Proximity
We discussed page titles in our keyword proximity blog post, but we're going to cover them again here because you should begin your page title with your keyphrase whenever possible.
Repeat: Use it at the beginning or as close to it as possible.
That is considered "high" proximity in SEO terms, or in human terms, using keywords as early as you can. Why is this so important that we've said it three times? Because in English we read left to right.
Having your keyphrase on the far left as users scan results, will catch their eyes faster and deliver the highest click through rate. It's that simple because you have limited space and even less time to spare.
Even the longest of long-tail keywords, which you're hopefully targeting if you've read our post on that subject, won't be cut off by character limits if you lead with them.
Bottom line: Using the terms you're focusing on earlier in the page title will positively impact how you appear in search engine results pages (SERPs) and your rankings on those pages.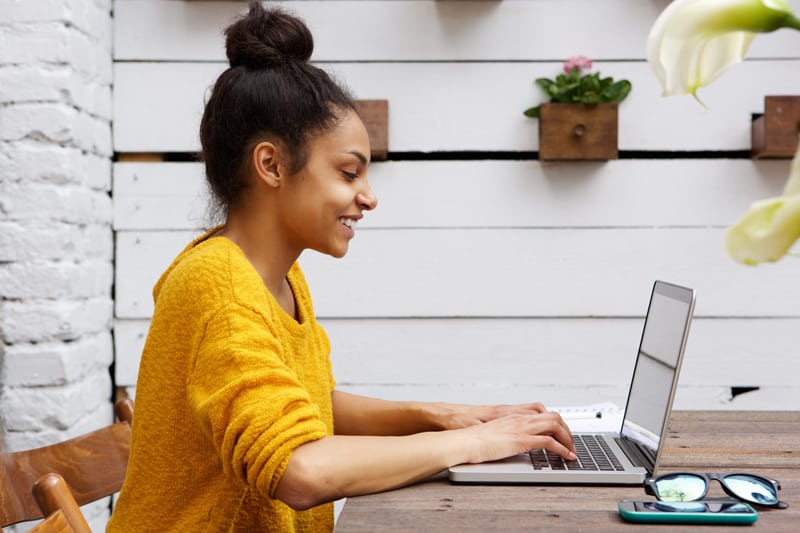 Use the Rest of That Length: Page Titles as Headlines
Think of your title as a headline in a newspaper. You wouldn't just write your keyphrase and call it a day. The keywords also need to grab the attention of potential readers so they visit your site.
The best thing about this advice is that it's a win-win-win.
It applies to writing page titles for Google, for a social network or readers on your own blog browsing related content. The title is used in various places in one form or another, so it has to be good.
This is where SEO and marketing come together. Time to wear multiple hats, as content creators are already used to. If your keyphrase (on the far left) takes up 20 characters, then you have 30-40 more to use.
The style we've popularized over the years on The Hollywood Gossip is to lead with our keyphrase (that high proximity), followed by a colon (:) and finally the rest of our catchy headline.
This lets us utilize our keyphrase first, while minimizing wasted characters and stop words after it by only using a ":"
Recent example from the world of reality TV — The Bachelor Spoilers: Peter Weber Stuns Fans in Shocking Finale Twist!
As you can see, we've wasted minimal characters, and can now delve into more descriptive words for readers' benefit.
Challenge: Use your extra characters to include related keywords / descriptive words to further entice your audience!
Should You Put Your Site Name in Your Page Title?
Strangely, this was a heated debate within the SEO community. Yoast, the popular SEO tool we mentioned earlier, makes it easy to drop your website name from your title tags. But should you?
Short answer: Always include your site name in your title, but at the end of the page title.
Why? First, let's go over why there was a movement within certain SEO circles to drop it.
More than a few experts used to think that page titles should have incredibly high keyword density. In fact, a lot of them would push for 100% keyword density, e.g. the page title tag would be the focus keyphrase.
Chances are your brand doesn't have any keywords in it, so by using it in the title, you are diluting the keyword density and also the SEO juice of that title. At least this is what the (misguided) theory suggested.
This does not matter. Again, always include your site name, but at the end.
Display your blog name proudly, but at the risk of running up against those character limits, putting the website name toward the end ensures that your keywords won't get the early cut-off.
If you need any proof, go to any Google site. Every one of them uses the format of [Article Title] followed by [Site Title]. They use a dash (-) or a pipe (|) to break them up.
Whichever you prefer stylistically is fine. If Google can't make up its mind, it doesn't matter. They're both only one character and are both stop words, so neither will impact much.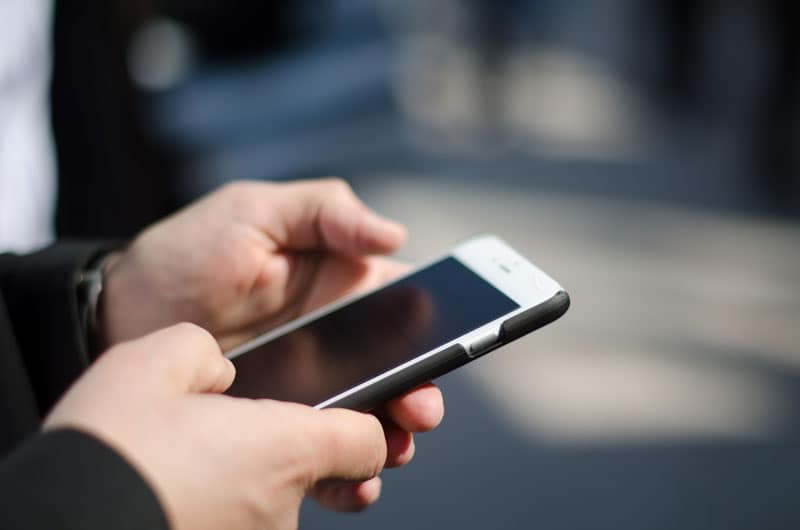 How About Categories and Other Meta Information?
Outputting your site name is a great branding move and follows in Google's footsteps. However, I believe adding categories, tags or other meta data to the page title is a waste of precious characters.
Again, try to find a Google blog that does the same.
Yes, plenty of large publications do this, but that doesn't make it correct or effective. Following the Google SEO starter guide and looking at their own sites is where we take our cues.
If that category is super relevant to your page title on a given post, then chances are you were going to use it in your title anyway or you can just add it in yourself on a one-off basis.
For example, let's say you really wanted keto in all of your keto-related posts. Hopefully, during your keyword research, you actually make that word part of your keyphrase itself.
But let's say, in this particular example, you ended up going with "low carb" because it has more searches. That's fine, just work keto into your page title.
Remember, you're not limited to using just your keyphrase. Take our headline advice from above, with the food example we've used frequently in this Mediavine SEO series:
"Low Carb Strawberry Cheesecake Recipe: Keto Friendly!"
Note that keto still makes it in to the first 50 characters, despite that insanely long-tail keyphrase. Not only that, but the reader knows exactly what they're getting by clicking on those words.
Make Page Titles Unique
Page titles are so important as a ranking factor that Google will often use them to determine if content is unique on your site. If you reuse a page title multiple times, Google will start to filter out some results.
There's a reason this triggers a warning in Google Search Console.
So what do you need to do? Switch up your page titles, even for very similar posts. If you're using things like pagination, make sure your theme outputs different page numbers in its title.
Don't worry, there's much more on pagination to come in a future article.
Simple, Powerful On-Page SEO in Your Hands
Page titles are as make-or-break as any single aspect of on-page SEO can be. But that's a good thing, not reason to panic, because you can master it all by yourself if you haven't already.
Writing great headlines takes some creativity and practice. From a technical standpoint though, there's no advanced training required, just the simple steps outlined above.
As we've said throughout this novel, the right page titles will make your content most accessible for audiences and search engines alike, while saving you unnecessary work.
Thanks for reading and good luck titling.
Read our next post on meta descriptions for even more information on improving SEO.