What Sites Does Mediavine Own? How Do They Help Yours?
At Mediavine, our mission is to build sustainable businesses for content creators. We are uniquely qualified to do this because we've done it for ourselves.
Mediavine has been an Internet publisher since 2004, and as a result, we've seen our business grow from both the ground up and the top down.
Our content strategies, SEO methodology and advertising solutions are built to scale optimally for publishers big and small. We know what it's like to be both.
The Hollywood Gossip, our flagship property, has long served as the proving ground for our ad technology and proof of concept for our business model.
It sounds funny when you think of it this way, but much of what makes us succeed as a full-service ad management provider was learned via The Hollywood Gossip.
And not just because Miley Cyrus killed pageviews. (She did, though.)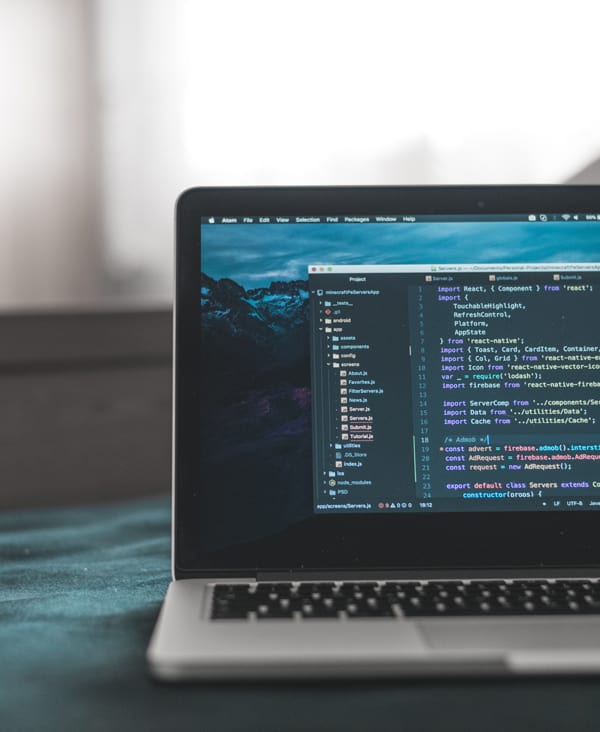 Every piece of Mediavine technology is built to scale — optimizing site speed, user experience and ad performance alike — and seamlessly integrated throughout the community.
THG's sheer volume of daily ad impressions has allowed us to brainstorm, test, re-test, A/B test, and attest to every advertising solution we roll out to Mediavine publishers.
That's right, the same ad tech that powers sites with 25,000 sessions per month has been refined on a property with more than 10 million. (Thank you, Meghan Markle.)
Beyond this integral role in advertising innovations like the recently-released Mediavine Script Wrapper 2.0, THG has shaped the company in even more fundamental ways.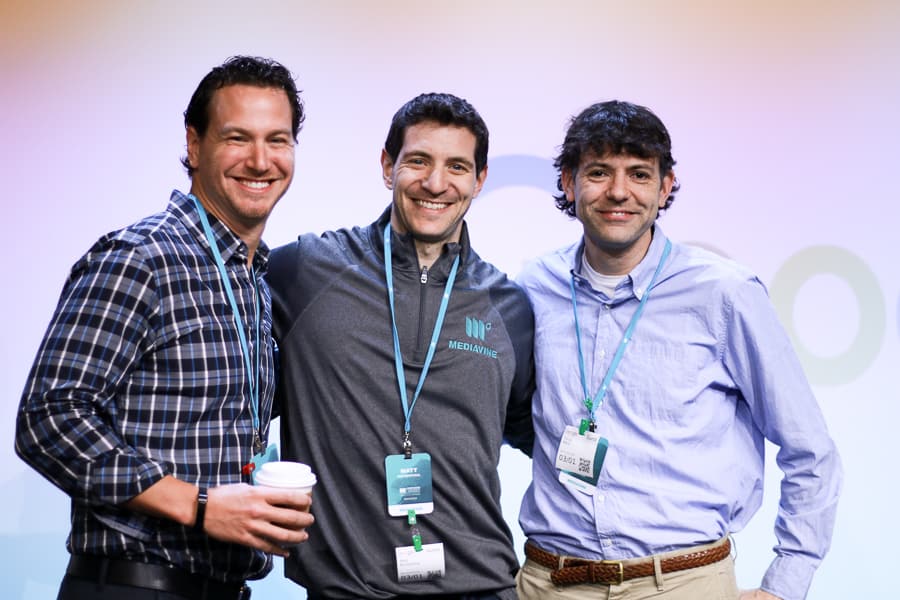 How did three guys with zero investors (or, for that matter, knowledge of celebrity gossip) build one of the biggest web properties in the entertainment space?
Through SEO, page speed optimization, and content writing and curating methods that were ahead of their time — strategies we continue to implement and improve upon to this day.
Long story short: Whether we're developing patent-pending ad technology or simply writing shorter sentences and paragraphs like you see here, we're all in this together.
Mediavine provides the framework. Publishers and audiences take it from there.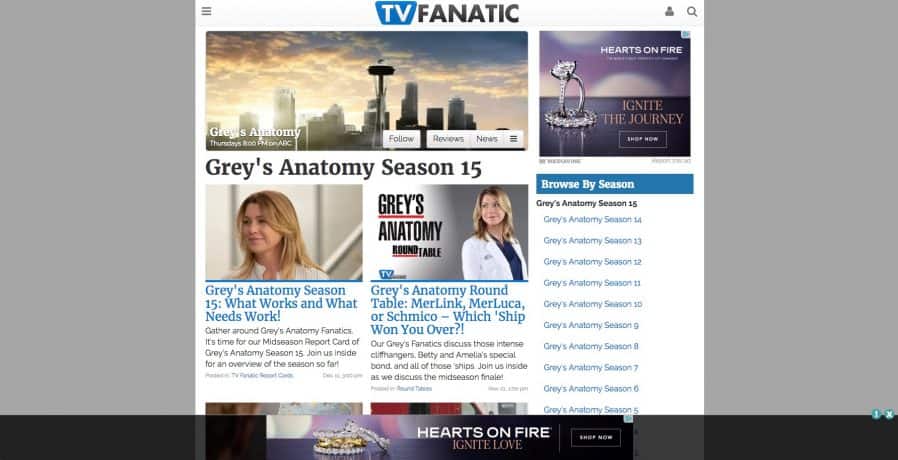 With The Hollywood Gossip and TV Fanatic, another successful property founded around the same time, our high volume of traffic has paid dividends for an entire community.
We also think of the smaller, independent publisher, though. In 2013, we launched Food Fanatic, a project that marked a turning point in our relationship with content creators.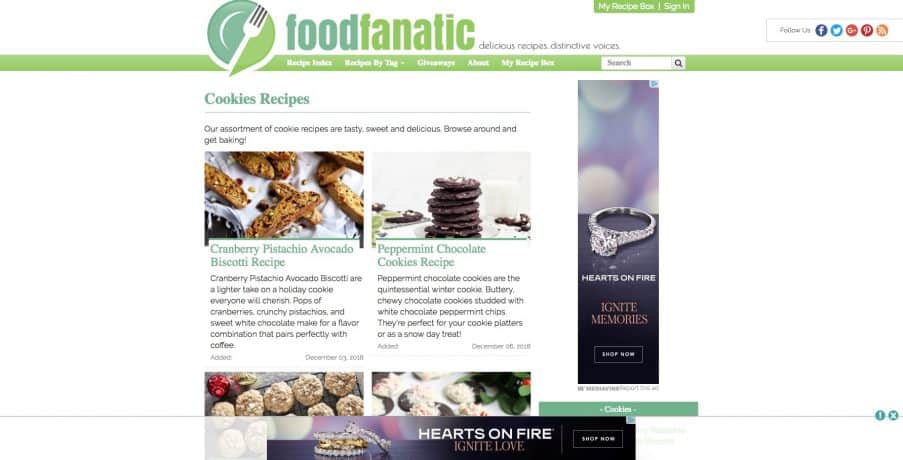 Among the most common questions we receive about our company are whether we're only for small bloggers (no, Mediavine is for big publishers too) or only for food blogs (also no).
Misconceptions, yes, but rooted in our core strengths.
More than anything, our experience running Food Fanatic helped us cultivate lasting relationships with that community and understand the obstacles independent publishers face.
It's no surprise that when we decided to expand beyond our owned and operated sites and offer ad management solutions to publishers, many Food Fanatic contributors were the first to line up.
It never made sense to limit our efforts to only large publishers, as some companies do. Or to put revenue above all else, as most companies do, in this and every industry.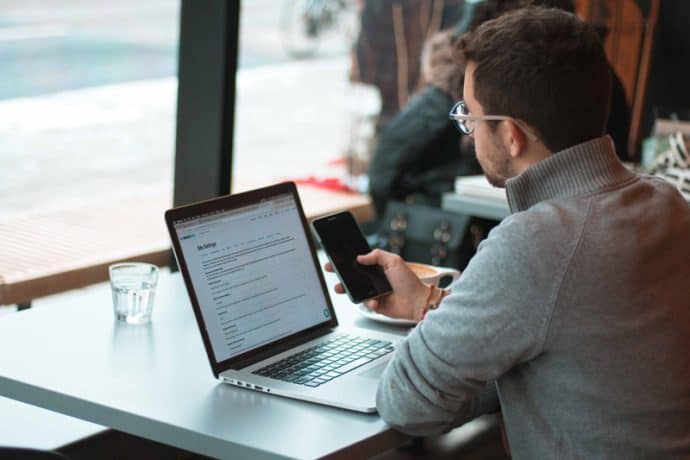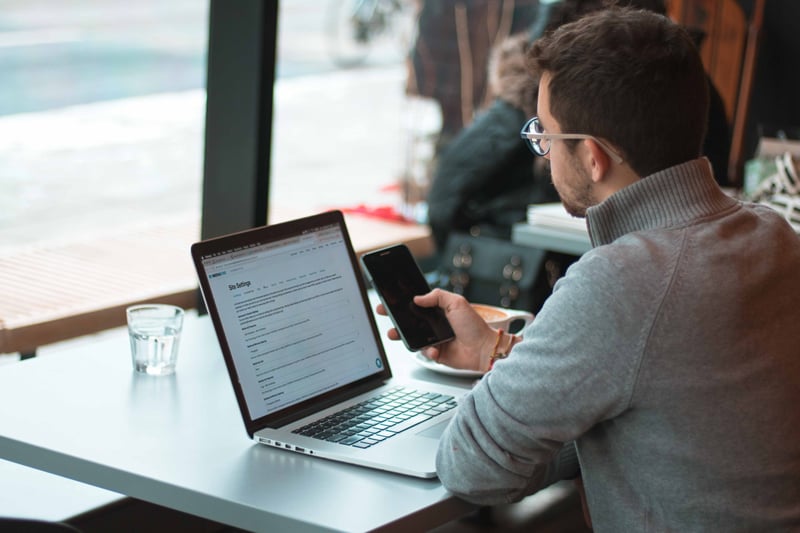 With a combination of big-company resources and small-company values, we've expanded to more than 4,000 publishers across every content-creating niche.
Whether your area of expertise is travel, finance, crafting, fashion, fitness, entertainment or countless others, our approach to your success is site-wide health and long-term, organic growth.
It's a long-game mentality we instill every day, within every department of our own organization, and to every publisher in our community, whether you have 10 million sessions or 25,000.