Every day at Mediavine, our favorite thing is to hear how blogging changes lives.
Whether it's learning new skills that can shape your career or earning a full-time income from things like sponsored work and Mediavine ad revenue, being a publisher is a pretty awesome job.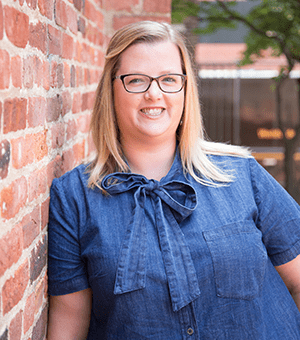 That's why we loved hearing how our publisher Betsy Eves of JavaCupcake has been teaching others what she has learned about blogging.
Betsy currently works at Operation Gratitude as the Wounded Hero & Caregiver Program Director, but she also teaches blogging classes to the military community through her work at the Dog Tag Inc. Fellowship Program and the Elizabeth Dole Foundation Military and Caregiver Fellows.
She asked us to contribute by taking part in a recent Blogging 101 webinar and an upcoming workshop in Washington, D.C. (More on these below!) We in turn asked Betsy to come on the Mediavine blog to share her story, as well as how she helps people in the military community find their voices, empowering them to blog and make a bigger impact on their community.
Thank you for joining us, Betsy, and for the important work that you do!
How my love of Baking lead to a Greater Calling
It was 1986, the Christmas music was playing, the green and red lights twinkling on the tree, and the sweet smell of fresh baked cookies swept through the house. My mother, wearing her flour covered apron, cracked eggs into the bowl as I stood on the step stool at the kitchen counter.
Covered in butter and powdered sugar myself, I watched my mother turn the mixer on and combine the eggs into the butter.
She was making our traditional Christmas sugar cookie recipe from the 1960s Betty Crocker Cookie Book and I was anxious for my turn to press the shiny, metal, gingerbread man-shaped cutter into the dough.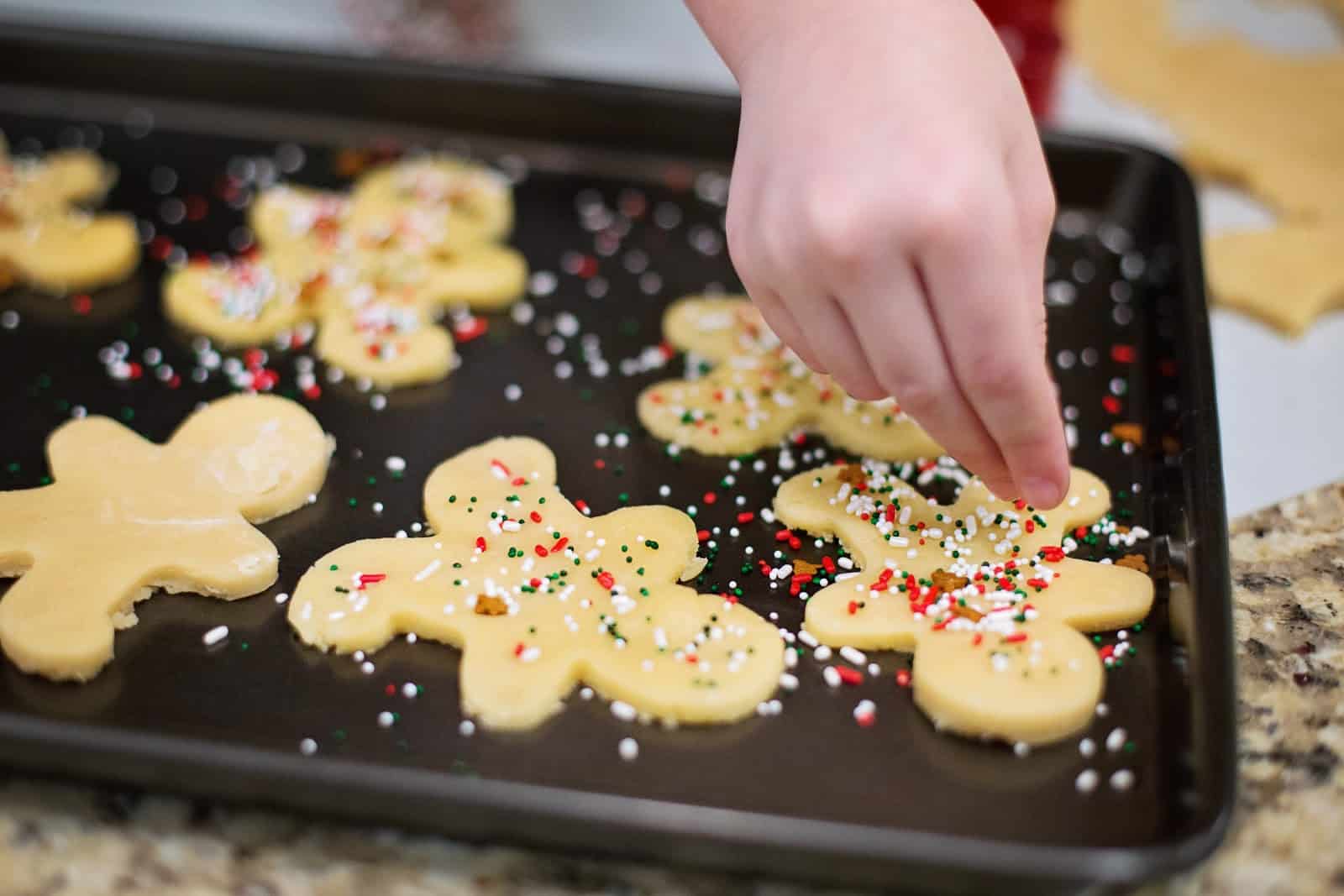 My love of baking began with these moments in the kitchen with my mother and have stayed with me as I grew into an adult with a family of my own.
Fast forward to 2009 and my husband, a U.S. Army Soldier, was deployed for his second deployment to Iraq and I'm a stay-at-home mom raising our then 9-year-old daughter while trying to keep my mind off of war and keep busy.
Food blogs were everywhere and I found myself inspired by Cakespy, Bakerella, and Cupcakes Take the Cake to dive into the world of blogging and try my hand at creating content myself.
Blogging started out as a hobby as I would post about my cupcake-baking adventures in the kitchen, as well as the bakeries and cupcake shops in my community on my blog JavaCupcake. My friends and family quickly dubbed me the "Cupcake Lady" and I was being asked to bake for events and parties.
Over the years, as I honed in on the art of blogging, sponsorship opportunities started coming my way and I added ads to my site. People were looking to The JavaCupcake Blog for recipes, tutorials and travel tips and I immersed myself into learning everything I could to become a successful blogger.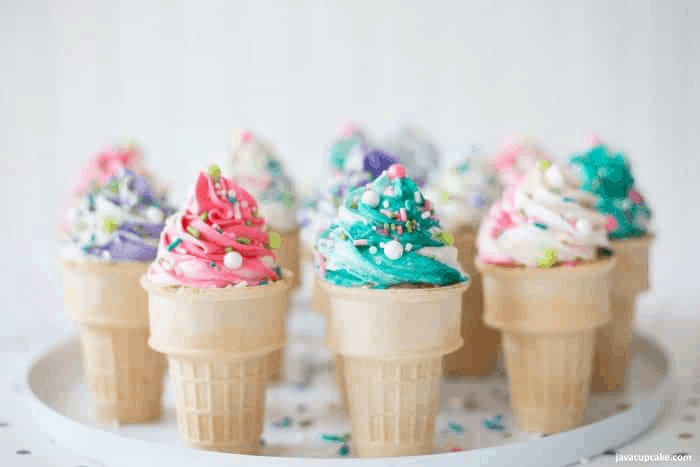 I joined the Mediavine family in April 2016 and immediately was impressed with how they ran their business.
It didn't just feel like they were running my ads, it felt like the Mediavine team was truly invested in my success as a publisher and blogger. They were constantly producing their own blog content that empowered me to make changes and updates to my own blog.
These changes had one focus: Create the best possible experience for the user that would in-turn generate more revenue for me.
Seven years later, my husband is being medically retired from the military due to PTSD and a traumatic brain injury and I find myself at a professional crossroads.
Take my blog "to the next level" and make it a full time income or do something else?
Ultimately, after completing an entrepreneurial fellowship at Dog Tag Inc. and earning a Certificate of Business Administration from Georgetown University, I decided to take what I had learned blogging and teach it to others.
I started the marketing and events firm, Be Creative Consulting, LLC, where I help other military and veteran entrepreneurs, small businesses and nonprofits create and expand their online and social media presence.
My love of baking had evolved into a love of teaching and helping others in my military community to learn, grow and succeed.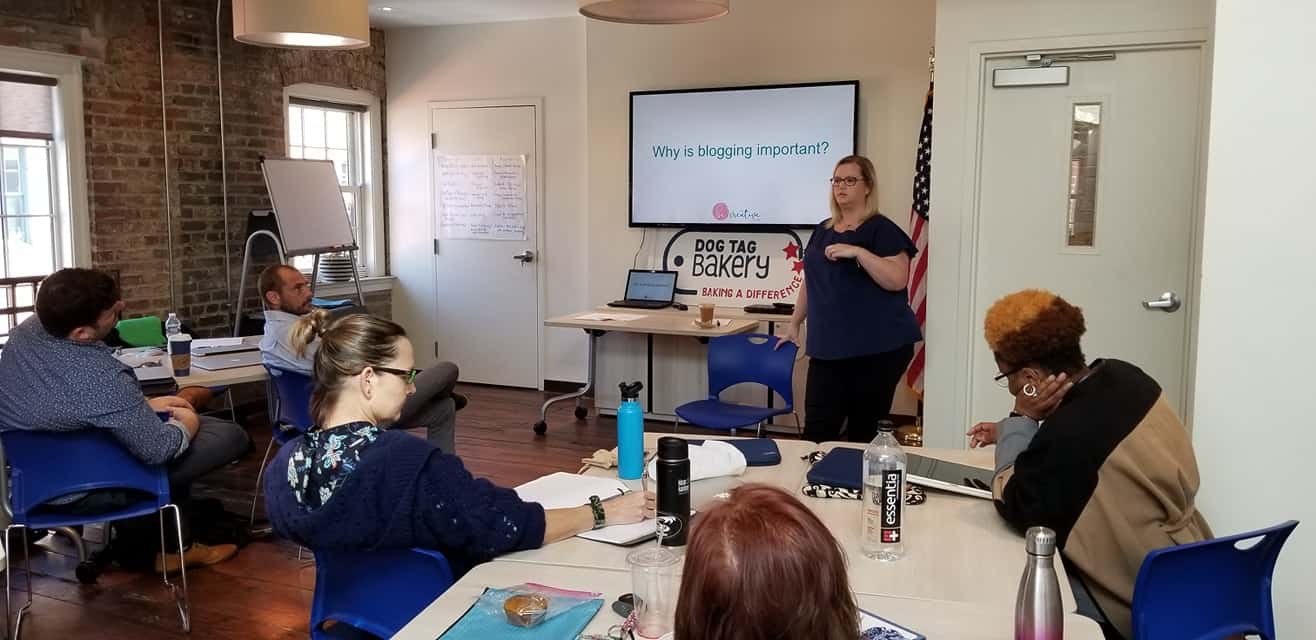 I was teaching my clients a mix of personal experience, wisdom, what I had learned from professional training and best practices from Mediavine. So it only made sense to bring Mediavine on as a partner and start teaching others together.
In January 2019, Mediavine co-founder Amber Bracegirdle and I presented together the first Blogging 101 webinar to the Elizabeth Dole Foundation Military and Veteran Caregiver Fellows. You can watch it here:
In April 2019, we'll teach our next workshop to a group of service-connected disabled veterans, caregivers and spouses at the Dog Tag Inc. Fellowship Program in Washington, DC.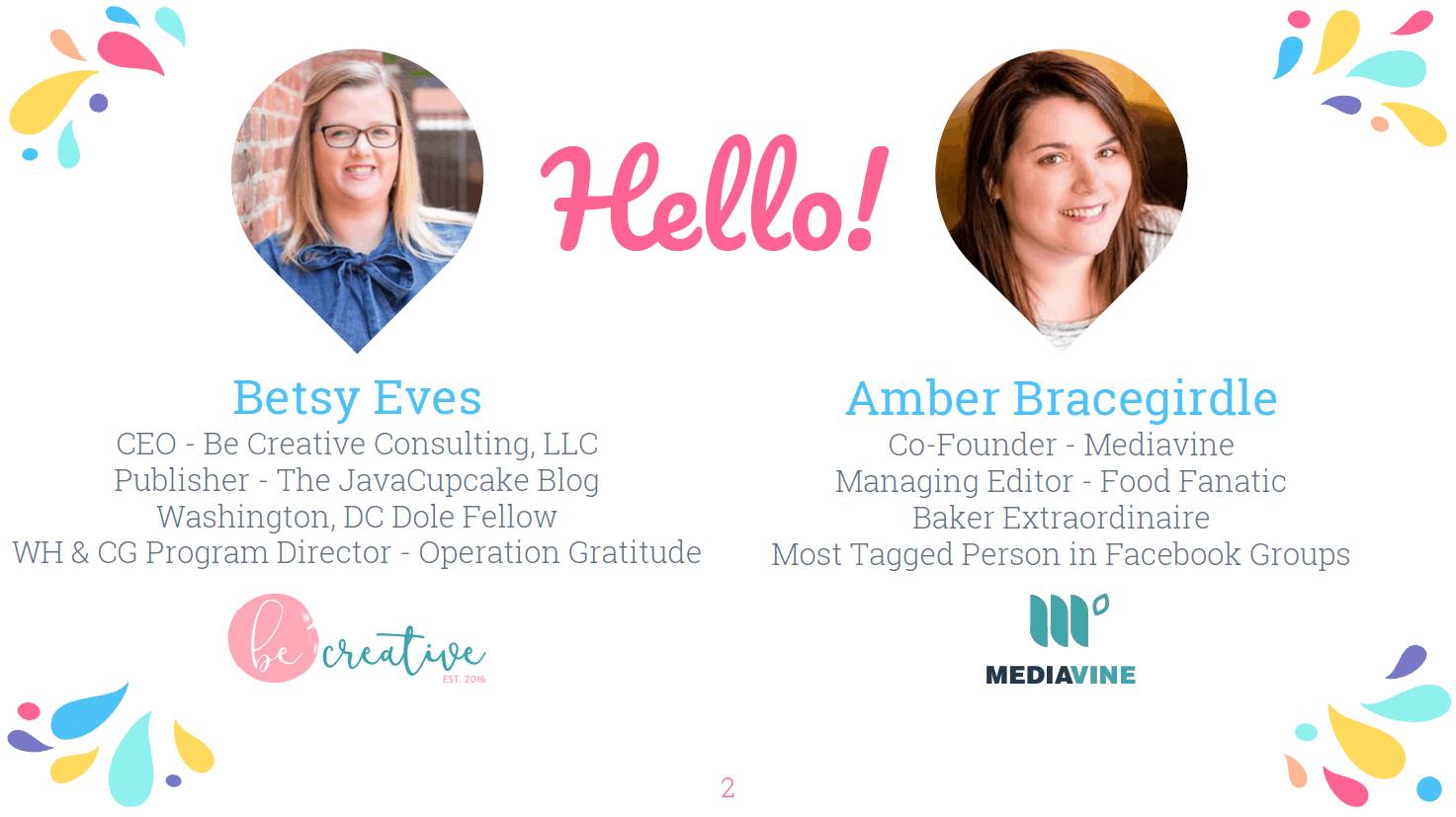 Blogging is more than just words. It is more than ad revenue. And it's more than a hobby.
Blogging gives a voice to this segment of the military community who hasn't always had the opportunity to advocate for themselves and share their stories.
Empowering the military community through blogging has become my greater calling and feel extremely blessed to be partnering with Mediavine to do it.
Subscribe for Updates
Stay up to date with the latest from Mediavine