Facebook Algorithm Updates: Navigating a Changing Landscape
In early 2018, Facebook announced that its news feed algorithm would increasingly prioritize content from "friends, family and groups," while reducing emphasis on "businesses, brands, and media."
By doing so, the company stated that its goal is to "encourage meaningful interactions between people" and that it has a "responsibility" to ensure that Facebook is "good for people's well-being."
Noble as that sounds, the truth is more complex, as Facebook has been 1) moving toward a paid model for years, and 2) under tremendous scrutiny, with uncertain fallout for publishers.
Following an onslaught of negative headlines, the company is under immense pressure – from both its shareholders and an increasingly wary public – to clean up its act.
How (and how effectively) it does this remains to be seen, but one thing we can say for certain is that brands are going to have to work harder than ever to get readers' attention on Facebook.
Many websites have already seen a significant decrease in organic reach as a result, and while no one knows how this algorithm change works exactly, there are certainly ways of responding to it.
You can only control what you can control, so obsessing over Facebook algorithm updates – as closely guarded are they are unpredictable – will only get you so far.
Instead of panicking or overthinking, we encourage looking at this as an opportunity to diversify both your approach to Facebook and other traffic-driving opportunities.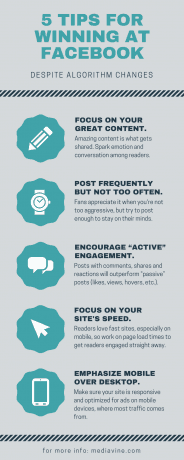 What is meaningful interaction?
There's no catch-all formula to producing "meaningful interaction," Facebook's stated goal, but the production of quality content focused on users is always a good place to start.
A novel idea, we know. But you'd be surprised how often publishers waste time on engagement or comment-baiting in an attempt to game the system, rather than enhancing user experience.
Users are more likely to see Facebook posts if they're engaging, and they're more likely to engage if the content is original, timely, posted frequently and of high quality. This has always been true.
Without a doubt, posts with comments, shares and reactions will perform better than ones with "passive" engagement (Likes, views and hovers alone).
Again, that all starts with content. You know your audience better than any algorithm.
Write for your readers – while optimizing site speed and mobile responsiveness (Google has moved to mobile-first indexing as well) – and you'll automatically enhance their experience.
One thing left unchanged by recent algorithm updates is Facebook users' ability to make sure they don't miss posts from a given site by selecting "See First" in their news feed preferences.
No one is shy about asking readers to follow their page on Facebook, but many don't even realize "See First" exists; Don't hesitate to remind (or introduce) users to this option and encourage it.
Rocking Facebook ads
Organic reach has taken a nosedive for many sites this winter, but it was already on the decline as Facebook becomes increasingly aggressive in moving brands toward a paid model.
Upsetting as it may seem to pay to reach your own users or attract others, Facebook ads provide easy, affordable tools to target the best audiences and ensure that marketing dollars are spent well.
Look at Facebook not as a free app, but a two-billion-user distribution channel with both organic and paid elements. With the right analysis and discipline, you can achieve a very strong ROI.
Mediavine itself has become increasingly reliant on – and adept at using – Facebook's paid model with its owned and operated sites as part of an effort to remain agile within the platform.
On The Hollywood Gossip, we've used sponsored posts to increase Facebook traffic year over year for several years in a row, even as our organic reach has steadily declined in that time.
Some publishers are already familiar with the platform, but in the coming months, we'll be beta testing a program to help select publishers interested in boosting traffic through Facebook ads.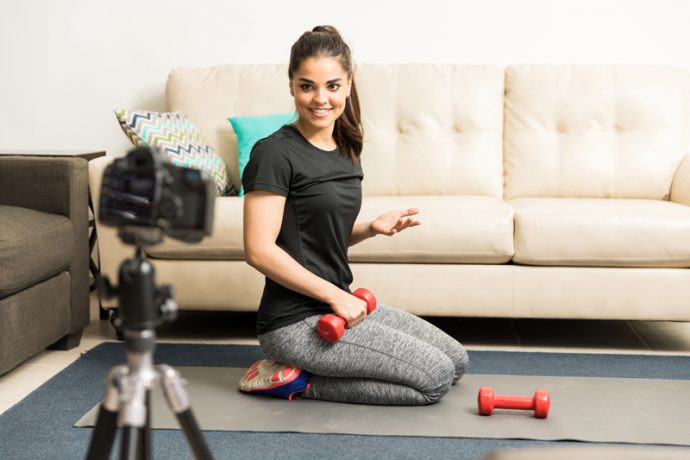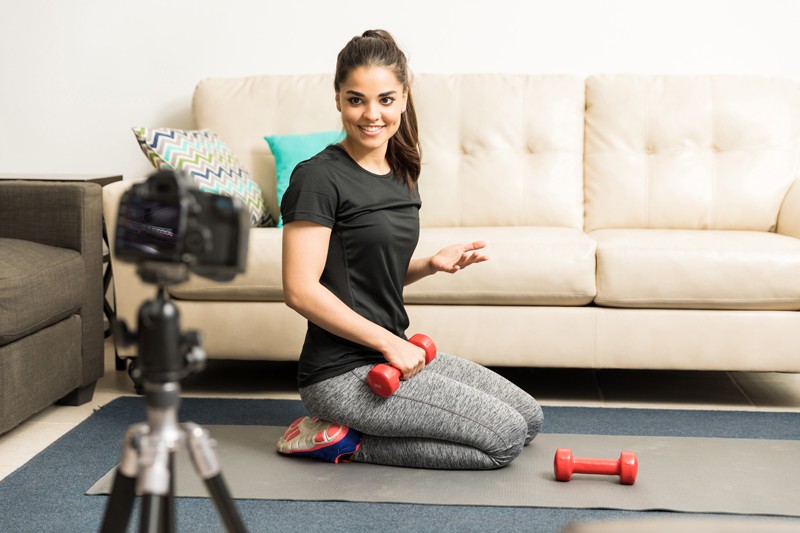 The Year of Video
We've been calling 2018 the Year of Video, thanks in part to the Mediavine video adhesion and now the Mediavine Video Player 2.0. Shameless plugs aside, this philosophy extends to Facebook as well.
Videos, and particularly Facebook Live videos, often lead to discussion and interaction – sometimes up to six times more per post. We've found this to be true with both organic and sponsored/paid video.
Not only was this one of the few specifics touched on in Facebook's statement on its 2018 algorithm updates, it's universal. Don't be left behind as the web becomes ever more video-focused.
Facebook Groups
Nothing is tailor-made for this algorithm change quite like Facebook Groups, which exist to separate regular page users from those interested in more community-based "meaningful interaction."
You may well be reading this because of Mediavine's own publisher group, which has become one of our go-to methods to reach and interact with our tight-knit community online. 
Groups began as a great way to supplement organic page and sponsored efforts, but are quickly becoming the go-to option for building a presence on the world's largest social network.
Mediavine publisher Kay Featherstone recently held a Facebook Live (see, everyone's doing it!) session for us, detailing how she used Groups to build a massive following for her site Pinch of Nom.
Check it out here if you missed it: 
Think Outside the 'Book
If some or all of the above tips sound like common sense, it's because they are – for your content, your Facebook strategy, your use of social media in general, and your overall outlook.
Any way in which you can build a direct relationship with your users – whether it's a newsletter, social platform or whatever the next big thing might be – should become part of a big-picture strategy.
Facebook may be the biggest player, but not the end-all, be-all it once was. Embracing new traffic sources diversifies your risk and reduces your exposure to changes on any one platform. 
Most of the biggest online publishers have actually seen a decline in Facebook traffic overall since late 2016/early 2017, but other sources of traffic have increased in that time.
Popular platforms like Instagram and Pinterest have been around for years, but recently have become even more integral to expanding millions of publishers' audiences.
Regarding the latter, we recently visited the Pinterest offices in San Francisco in order to build a stronger relationship with one of biggest traffic sources many Mediavine bloggers have.
We're looking forward to sharing some upcoming blog posts made in collaboration with Pinterest, and providing MVPs with some sneak peeks at upcoming Pinterest releases as well.
Finally, improving search engine optimization – a hallmark of Mediavine since its inception – will earn you higher rankings and introduce you to a steady stream of readers.
We've always prided ourselves on taking a holistic, site-wide approach to website management, with the goal of being your trusted publishing partner throughout any platform changes.
Taking a similar approach to your own content and how you market it – with our staff here to help however we can – will serve you well in the months and years to come.