Google Chrome Ad Blocking: Relax, We're Going to be Fine
There's been a lot of talk, and fear, after Google announced it would join Coalition for Better Ads and would be building ad blocking in Google Chrome. Due to our relationship with Google, we've been holding out on officially commenting on this until more information was released.
Now that there's enough official information out there, we'd love to put our publishers' minds at ease. 
We know many of you were worried, and rightfully so. There was an implied threat your income was on the line. However, if you're with Mediavine, you shouldn't be.
We're not scared by the upcoming changes and suggestions by Google or the Coalition for Better Ads. In fact, because of how we do business, we're downright excited.
Why? Because they go hand-in-hand with our entire philosophy towards advertising, and will lead to a better Internet where fewer users even think about installing an all-or-nothing ad blocker.
Long story short: Google Chrome isn't technically an ad blocker since it's not an all-or-nothing kind of blocking. They're officially calling it Chrome Ad Filtering and it will still allow quality publishers, like Mediavine ones, to continue running ads that support their business.
Since day one, Mediavine has never been about squeezing every penny out of each pageview. Instead, our strategy has always been a site-wide, long-term and holistic endeavor requiring a balance of both user experience and advertising revenue.
There's a reason we disabled short term solutions like autoplaying video ads, obnoxious sliders, in-banner video ads, and cumbersome interstitials.
All of these units temptingly offer short term gains, but at significant long term costs.
Among those costs are higher bounce rates, fewer pageviews per session, a drop in repeat visitors, or even losing current and future users through bans from Google, Pinterest or Facebook.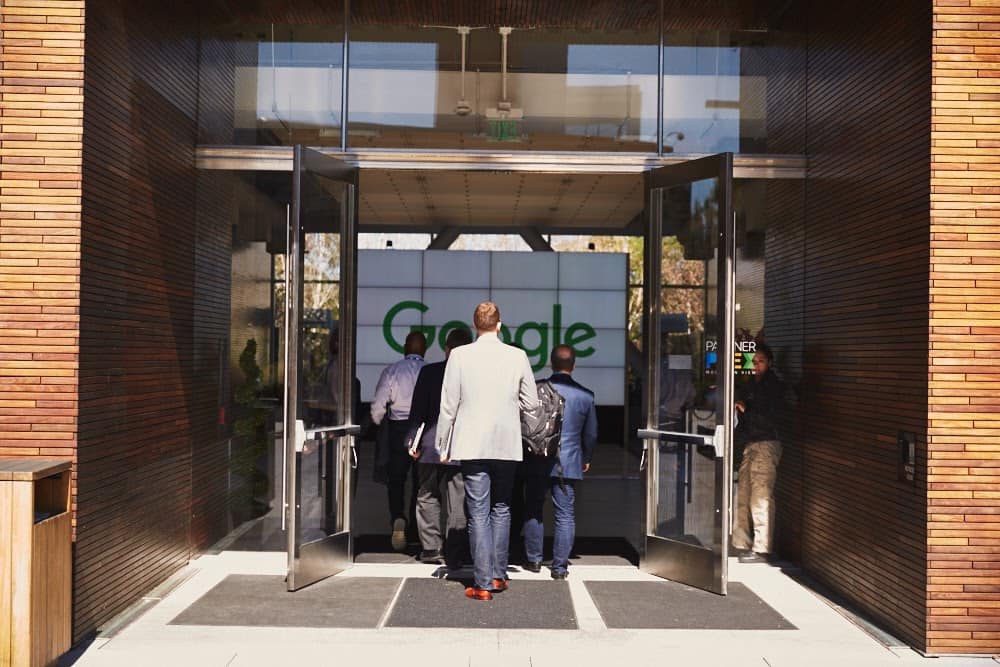 So is Google going to block all of our ads?
Definitely not.
It's pretty safe to assume that Google, which makes over 90% of its revenue through advertising, is not going to put itself out of business. Since nearly 60% of Mediavine impressions are sold through Google AdExchange, we're not too worried about them putting us out of business either.
What ads are they looking to block?
Visit the Initial Better Ads Standards on the Coalition for Better Ads and you'll get a sense of the formats they're looking to filter. These are going to include autoplay video ads, large sticky ads, pop-up ads, and other intrusive ad formats. The good news? We run none of these.
We're in the clear, right? Not yet. There's more…
If you check out the Ad Experience tool inside Google Search Console, you'll see there's another category in addition to the desktop and mobile ad experiences.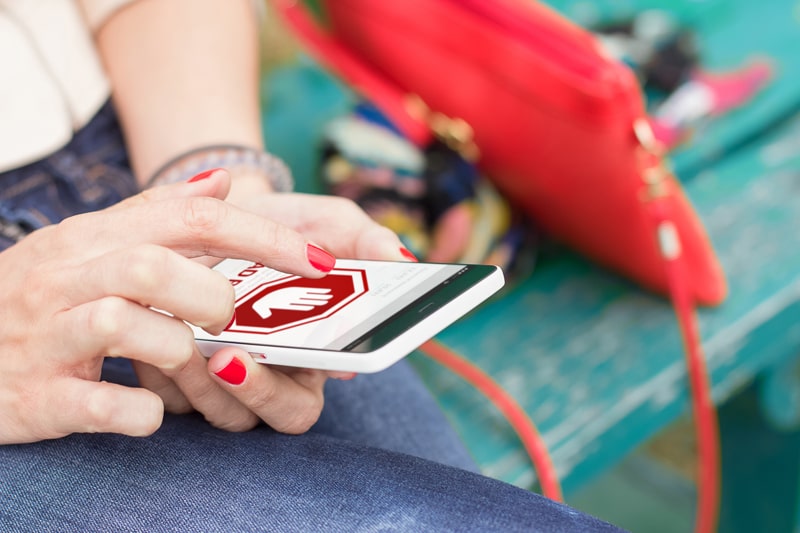 Egregious ad experiences
What are egregious ad experiences? Google has a long list of definitions, but the basic gist is mobile redirect ads, ads containing malware, and gross, spammy ads designed to trick users.
Should we worry about these?
Nope! Again, one of the founding principles of Mediavine is our dedication to ad quality. We've done the work to fight mobile redirects and malware using sandboxed SafeFrames, partnered with Pubnation, and busted the myth of 100% fill in order to get rid of this advertising spam.
But what if something sneaks through? Then we lose everything, right?
Nope! As long as you're signed up for Google Search Console, you'll be notified via a message and will have at least 30 days warning before they filter your ads.
Not signed up for Google Search Console yet? What's taking you so long? Have you not read our SEO guide to Google Search Console Search Analytics yet??
What can we do now?
You should definitely sign up for Google Search Console if you haven't, and run your site through the Ad Experience tool in there.
We've run The Hollywood Gossip through and can confirm our mobile ads our fine. As of the time of this post, it doesn't look like the desktop tool is live yet. Once it is, we're sure we'll be fine too. If not, we'll make sure we are and that you are too.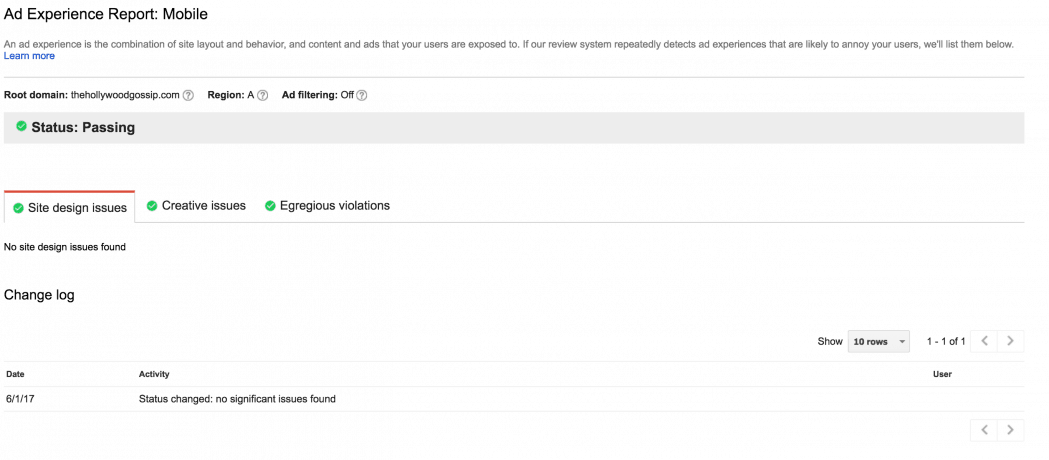 That's our job as your ad management company and our promise to you. Mediavine will always stay ahead of the curve and adapt with this changing industry.