Not Just Food Blogs: How Mediavine Publishers Excel in Every Niche
Of all the feedback we receive from prospective publishers, this question is among the most common:
"Mediavine is mostly food bloggers, right? My site's content is about much more than food. Will your advertisers still value my inventory?"
The fact of the matter is that yes, food-related sites represent a huge portion of our ad inventory. About 47 percent of our publishers currently fall into the advertising category of Food & Drink.
A few years ago, this niche was our bread and butter (pun intended), and as such, we considered only working with publishers who provided food-related content. We knew that advertisers loved the engagement of these sites' audiences and realized that potential, and we knew how to optimize ad placements to maximize their market value.
This worked well in the short-term, but we soon realized the sheer number of publishers who weren't writing exclusively about food, but were still creating the high-quality, original content that thousands of advertisers are seeking – and that we can take to the next level.
After some testing, we discovered that highly-viewable ad space on travel, arts and crafts, parenting blogs and other genres is just valuable and sought-after as in the food and drink space.
As a result, we expanded our portfolio to become the largest and most diverse exclusive digital advertising offerings in the market today.
Does Mediavine work with enough advertisers to fill so many categories?
Herein lies the beauty of modern programmatic advertising.
Mediavine sets up what we call "buckets" with each ad exchange we work with (see our recent post about what an SSP is for an overview of ad exchanges and how they exist within our advertising ecosystem). Inside these buckets are general categories of sites that we work with.
When an advertiser wants to reach an audience in a specific vertical, our ad exchanges place that specific advertiser in the appropriate bucket. On our end, we assign each site in our portfolio to a vertical that corresponds with those buckets.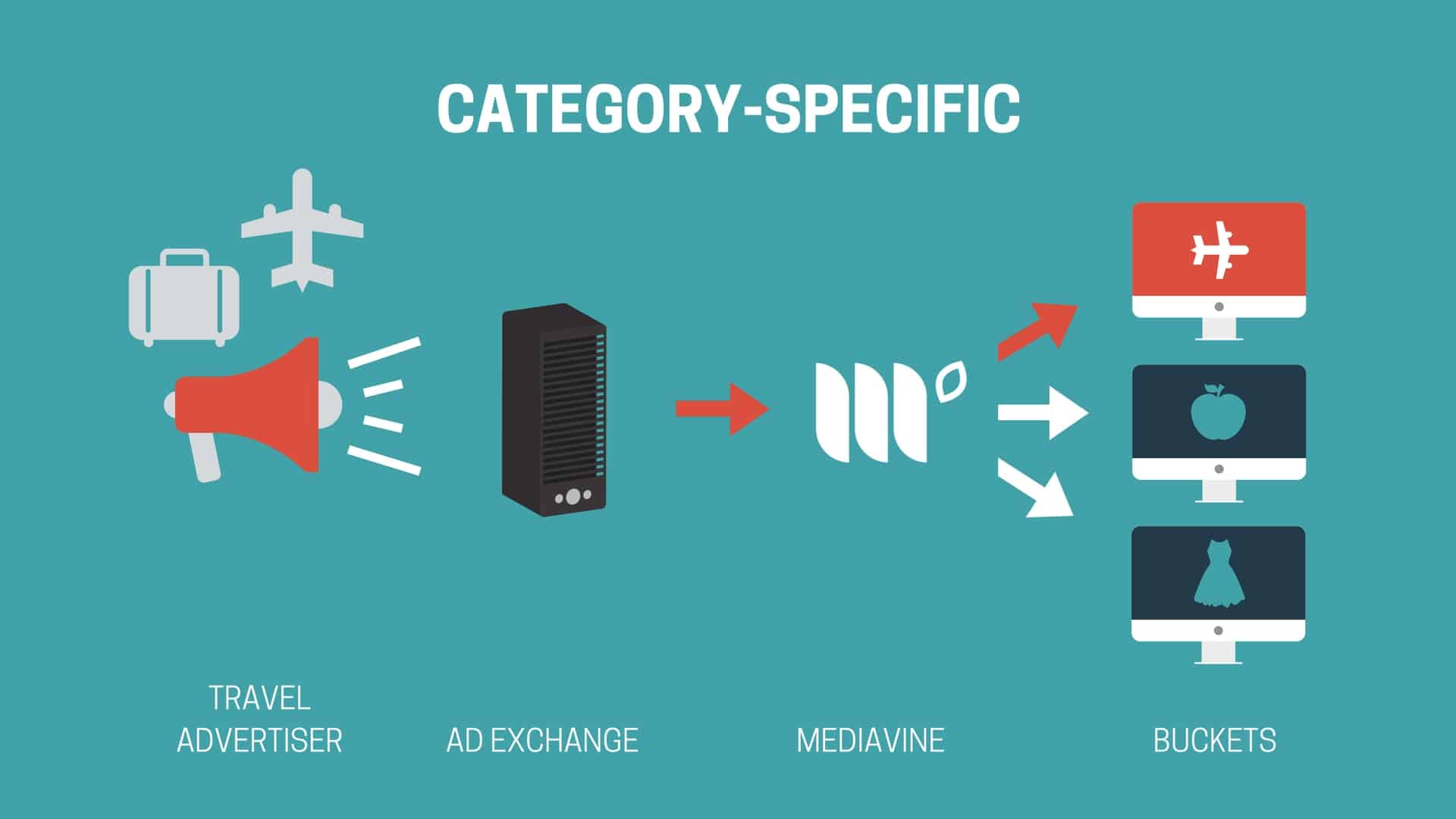 The result is a streamlined path from advertiser to user, helping you feature the most relevant ads on your site, and helping our advertisers reach their target audience.
But I have a travel blog. What if my "bucket" of advertisers is not as full as the other buckets? Will I make less?
Absolutely not. There are thousands of advertisers within each exchange that prefer to serve ads on a "Run of Network" basis. These advertisers are broad-ranging, seeking value in many different verticals and the users visiting each. Think big box stores, insurance companies, or goods and services that a significant cross-section of the population needs and uses.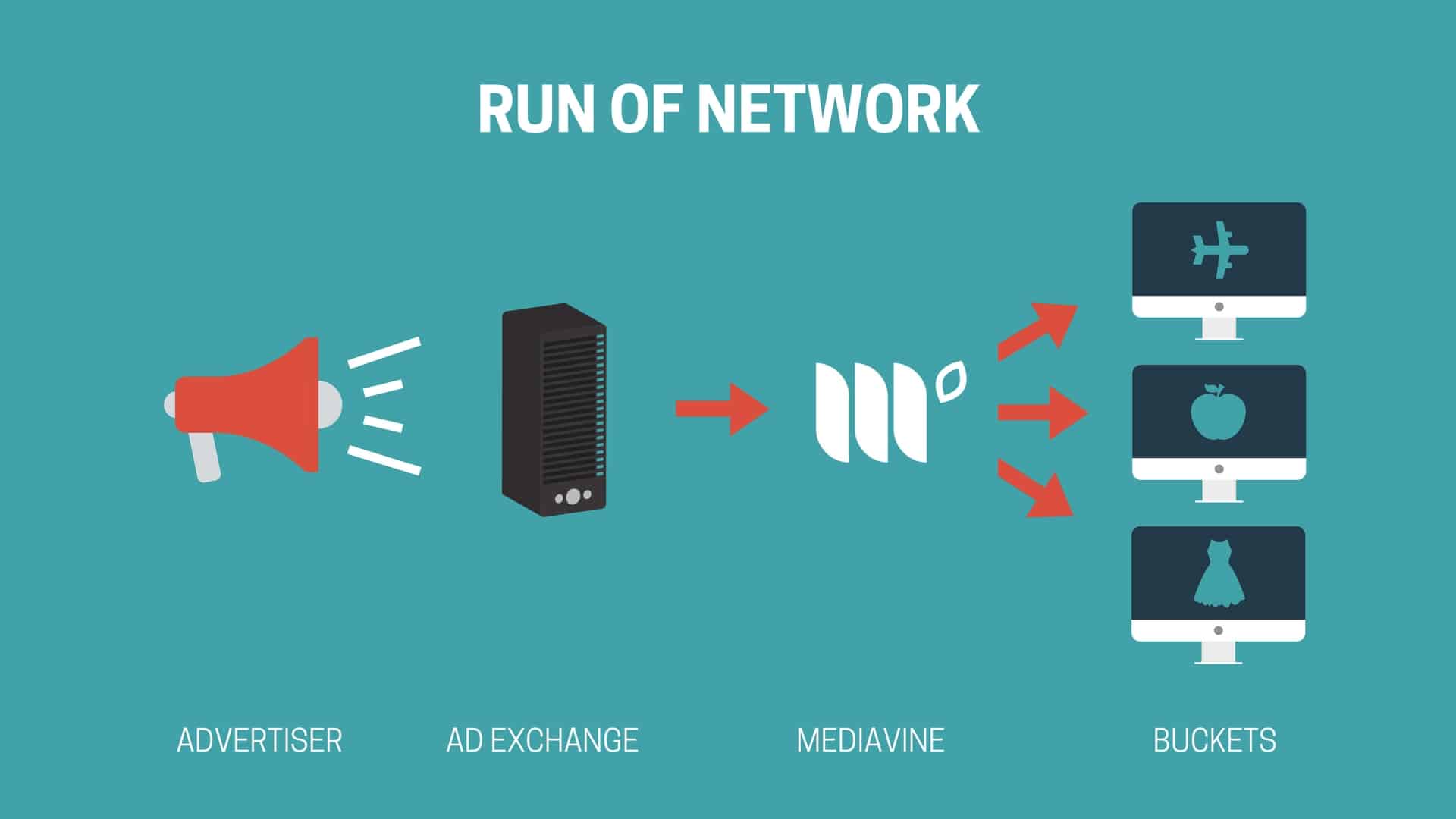 Additionally, there are many advertisers in all buckets who retarget users. If you pay attention to online ads, you've probably noticed that after visiting a site that offers particular products or services, you'll start seeing ads from that company or brand when you browse elsewhere – sometimes even for the specific product you searched for or put in your cart.
Advertisers do this with "cookies," unique identifiers specific to the device you're using. Our exchanges watch for cookies, and if they see one, a very specific ad will be served to you. This combination of micro-targeting and repeat marketing is effective for obvious reasons, and translates to premium ad revenue levels for the publisher.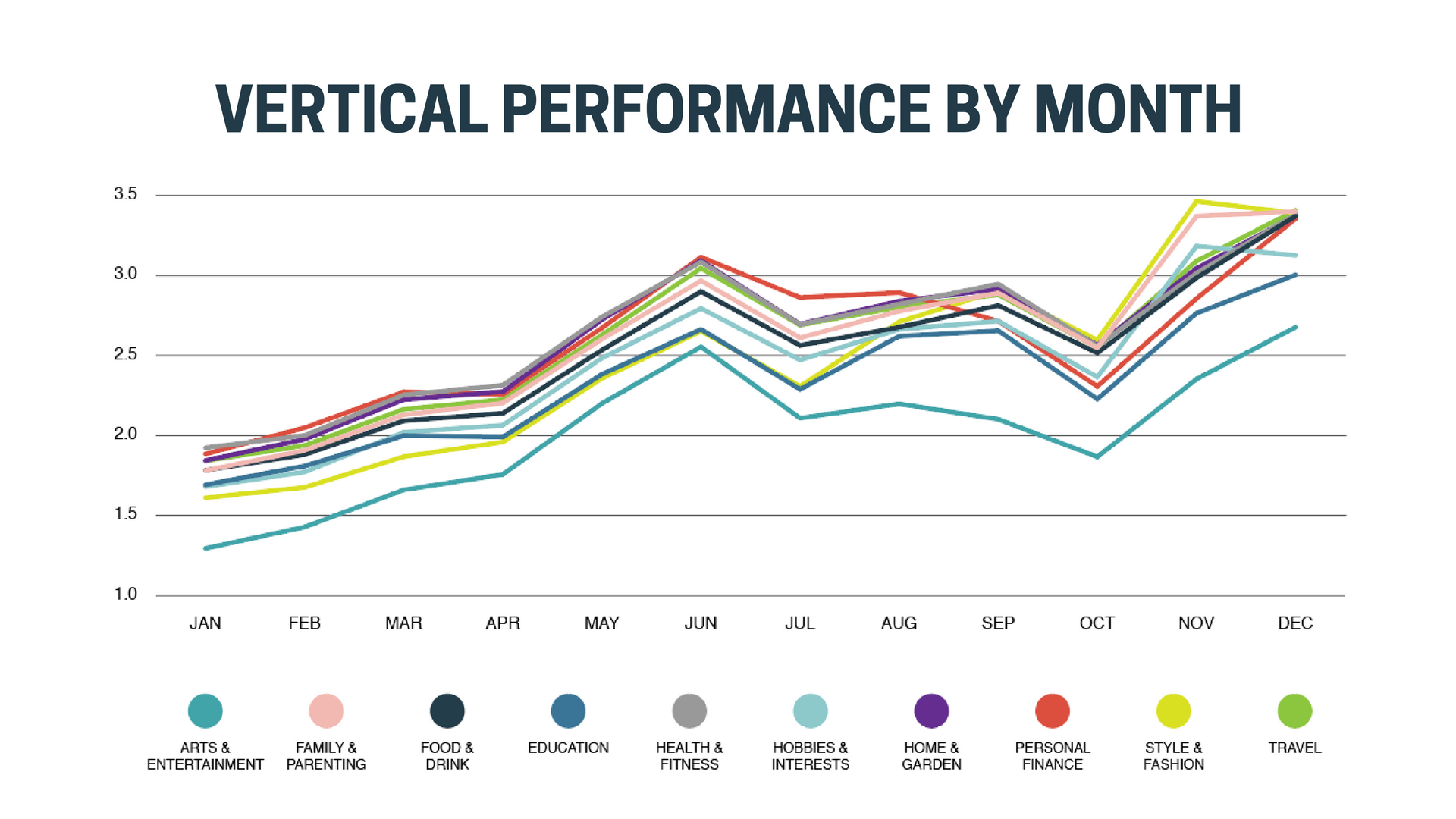 How Mediavine takes this concept to the next level
To take things a step further, the amazing Mediavine ad sales team can micro-target even more specifically. Below you will see a more granular breakdown of how we do this.
As we discussed earlier, when you join Mediavine, our ad operations team assigns you to the category or categories most relevant to your site. You can see each category here: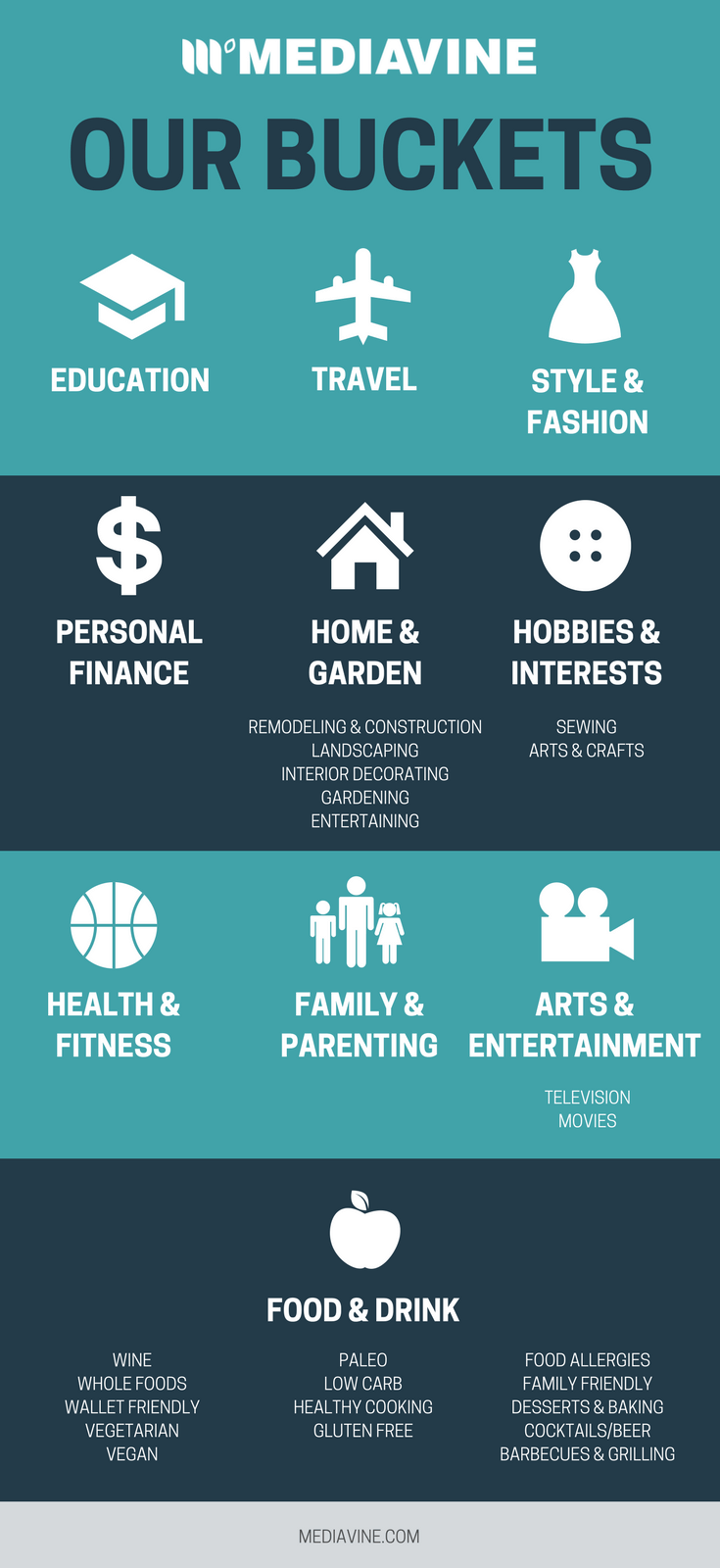 If you tend to write about all things Food & Drink, that category is an easy fit. But if your focus is something more specific, like a vegan diet, we assign you to the Food & Drink > Vegan category.
Our sales team then has the ability to target specific, relevant advertisers to (or away from) any site. In this example, we can send brands specializing in tofu to this kind of publisher, while steering ads from the nation's leading hot dog companies away from them.
This helps to make sure advertisers reach the audience most relevant to their offerings, and the publisher promotes ads most relevant to their content. The ultimate win-win.
How do I make sure I'm set up properly?
If you are a Mediavine publisher, just log in to your dashboard, click on "Settings" in the upper-right corner of the page, then click on the "Profile" tab.
You'll see that we have assigned you a primary category. If you think this fits properly, no further action is required. If you feel this could be better aligned with your content, feel free to change it to a more relevant category.
If you aren't a Mediavine publisher, what are you waiting for? Whether you write about travel, food, parenting, or a mix of all three, we can help!