Why 2018 Will Be the Best Year Ever For Mediavine Publishers
From the first days of being in business, we've focused primarily on monetization of publishers' websites with a twofold strategy: optimizing performance in programmatic advertising marketplaces and making our ad technology the best in the business.
These core aspects will always be key to our success, but in 2018, we're adding new tools to our arsenal to make this the best revenue year in Mediavine history. If you're wondering who the unfamiliar name attached to this post belongs to, I'm the new SVP of Sales and Revenue at Mediavine. For the last five years, I've been the head of Programmatic Sales at SheKnows/BlogHer.
My focus at Mediavine will be on improving overall revenue, and to make sure the wonderful RPM number you all check regularly grows as much as possible!
Three reasons 2018 is shaping up to be a record year:
1. The new Mediavine Sales Team. Usually companies start with a sales team and built an ad product around that team's needs. Mediavine began with an emphasis on optimization and speed in our ad tech to maximize programmatic revenue. Up until now, the strategy has been passively allowing advertisers to find us in the programmatic marketplaces. In 2018, our sales team will expand this strategy by taking our offerings directly to the biggest advertisers in the world. By telling them about Mediavine, your amazing websites, all of the ways they can access your ad inventory, and the wonderful opportunities via Mediavine Direct, we feel we will unlock our true earning potential.
Your new sales team, along with myself:
Erin Tully, VP of Programmatic Sales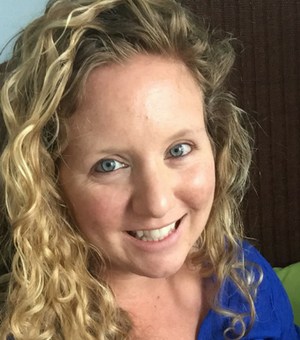 Erin brings a comprehensive knowledge of the women's lifestyle ad space from SheKnows and iVillage. With four years of Private Marketplace (PMP) Sales experience, she's spent her entire career in digital advertising and will be an invaluable asset to us.
Rachel Pillet, VP of Programmatic Sales
Rachel comes from an ad tech background as well, with a wealth of experience in ad agency, DSP, SSP and publisher settings. Rachel has established herself as the programmatic sales guru within the agency and DSP world, bringing extensive insight into what buyers want and need from a publisher.
2. Ads.txt. Fraud has plagued our industry for years, but now we're finally doing something about it: Ads.txt gives you the power to authorize who's buying and selling your ad inventory, exposing resellers and preventing fraud to maximize earning potential. In 2018, most of our ad partners – and most of the world's advertisers – will be transacting off Ads.txt standards. Mediavine is an industry leader in ad fraud prevention, with 91 percent of our inventory currently Ads.txt verified and a goal of 100 percent.
3. Video. Over the last six months, we have been developing a new video product that we are currently beta testing on mobile sites (a desktop version will be coming soon.) This patent-pending video player is designed to be minimally invasive to visitors, while meeting the requirements of advertisers. Please see this guide to the Mediavine video adhesion unit, which you can enable right from your dashboard, for more information. The reason we're excited for this is simple: With video, we've seen CPMs/RPMs of more than 4-6 times your standard display ad rates. This has the potential to be a game-changer.
I'm excited to join forces with such an amazing group of publishers and help take Mediavine's incredible growth to the next level in 2018 and beyond. Let's get to work!