Are you wondering how to find sessions in Google Analytics? We've got the answer for you!
But first we want to talk a little about what sessions are, and why we think they're the best metric for analyzing website traffic, especially when it comes to joining us for full-service ad management.
At Mediavine, our application requirements include a traffic threshold of at least 50,000 sessions in the last 30 days, per Google Analytics.
Previously, we used pageviews but we stopped requiring pageviews as our primary application metric and instead now look at a website's sessions.
Why? Sessions are a more accurate, top-down view of how many times users are visiting your site, rather than how many pages they're viewing on your site.
In short, it's easy to fudge extra pageviews with things like slideshows or paginated posts, which aren't as great for user experience.
Instead, we'd rather look at your sessions when we review your application. (And a whole bunch of other stuff, too — traffic is just the beginning).
Google Analytics offers several other traffic metrics as well, but for us, sessions are king, no matter the size of your site.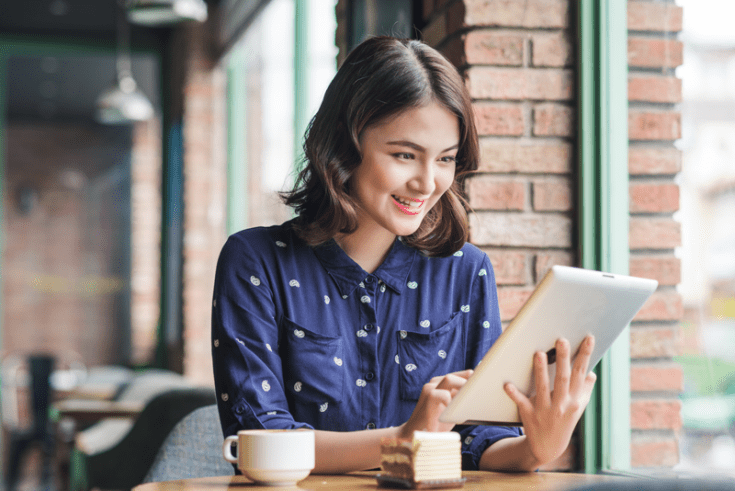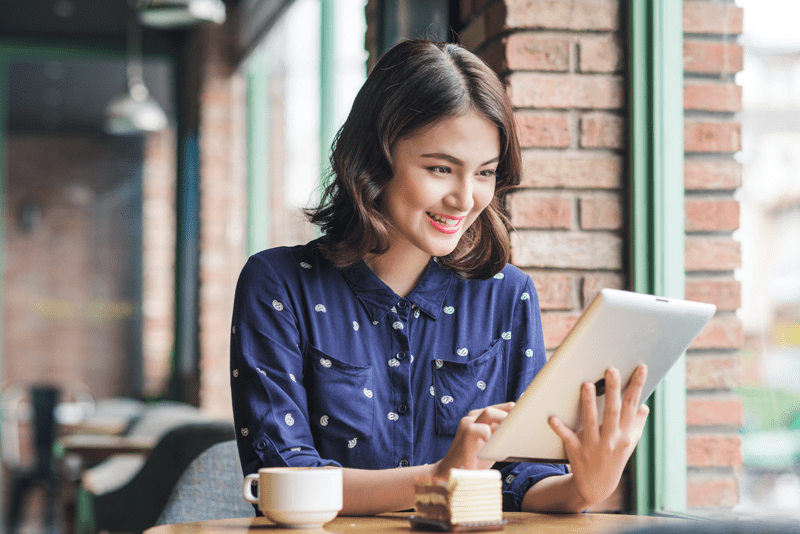 So what are sessions in Google Analytics?
Google's own definition of sessions is "a group of user interactions with your website that take place within a given time frame."
A session, Google goes on to say, can contain multiple pageviews, and even social interactions and ecommerce transactions.
In short, a session includes everything a user does on your site during their visit.
But wait, what about pageviews in Google Analytics?
Pageviews look at the number of pages users are viewing on your site. A "page" can mean your homepage, a blog post, a category page — basically any unique URL on your site is considered a page in this metric.
Each time a user visits a new URL on your site, Google Analytics registers it as one pageview.
Typically, a site's pageview number is a bit bigger than the number of sessions. Which is good, as it means people are visiting more than one spot on a site!
For example, our session requirement is 50,000 sessions, which is usually pretty close to 60,000 pageviews, but this varies depending on a site's unique audience and its behavior.
So what are Users in Google Analytics?
The User metric charts the number of new and returning visitors who are coming to your site.
The first time they visit, Google Analytics will assign their browser a cookie and give them a unique identifier. If that user visits your site at a later time, they will be counted as a "returning user."
But there are times when someone who is a returning reader might still be marked as a "new user."
That would happen if a reader — who typically accesses your site from their smartphone — decides to visit from their work computer for the first time. They'd be marked as a new user. (And it would be counted as a new session, too!)
Session duration in Google Analytics
By default, Google Analytics sessions are set to 30 minutes. After half an hour of inactivity, it would reset and view a user's return to your site as a second session.
Typically, the default session length works great. There are some cases it could be helpful, however, such as if your site automatically signs a user out after being inactive for a certain amount of time, or if you have content that takes a long time for a reader to engage with it.
But for the kinds of sites Mediavine works with, we don't see a good reason to change your session duration, so we don't recommend it. Half an hour is perfect.
Where can I find sessions in Google Analytics?
To find out how many sessions your site had in the last 30 days, go to the Audience tab in the left hand column of Google Analytics, then click on Overview, then Sessions.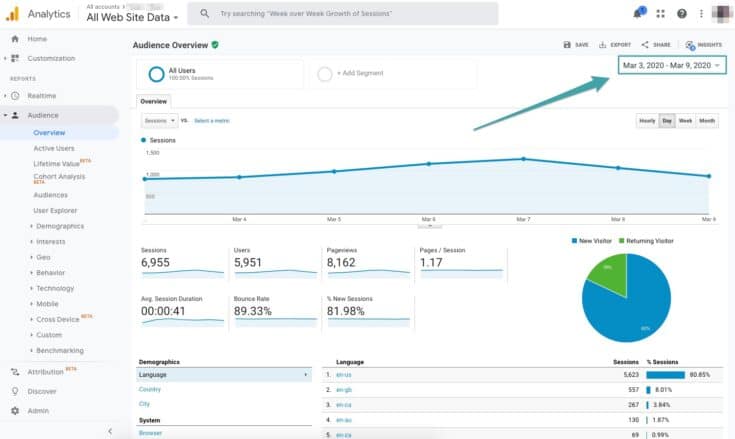 The data will default to the last 7 days, so you'll need to change the time frame in the top right corner to the "Last 30 Days."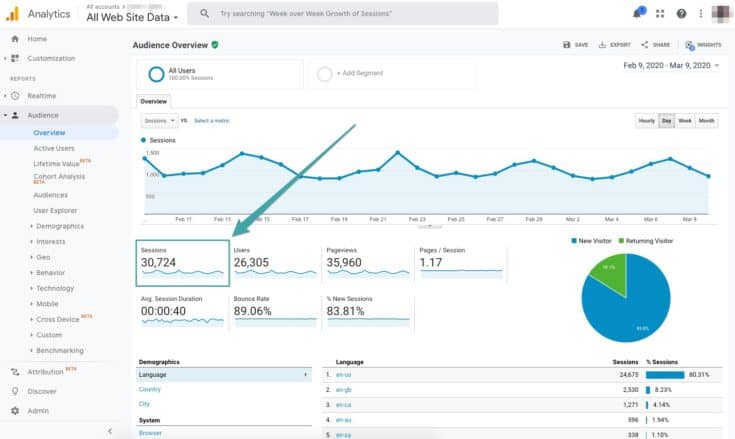 Then right underneath the graph, you will see your total number of sessions in the last 30 days.
And that's how to find sessions in Google Analytics!
How much traffic do you need to join Mediavine?
If you are waiting to apply to Mediavine, you'll need to keep an eye on your sessions in Google Analytics.
Once you've hit 50,000 sessions, you can head right back here and apply! (You can even set up an automatic alert in Google Analytics to let you know when you've hit the threshold!)
And if you have any questions about our application process, don't hesitate to reach out to our amazing Publisher Support team at publishers@mediavine.com.
Subscribe for Updates
Stay up to date with the latest from Mediavine