Scroll to Play with Mediavine Sticky Video Player
>As many Mediavine publishers know, one of the features of the Mediavine video player is our highly-viewable, desktop video player which sticks in place on readers' screens as they browse.
Formerly called our "sticky video player," this unit is now part of the standard features for the Mediavine video player and is one of the highest-paying ad units we offer.
Better still? With the new Autoplay feature going live today, any Mediavine publisher running videos should be able to easily adopt and love this option even more.
The Mediavine Video Player: An Introduction
A large, embedded player in the content column of the page, the sticky player "pops out" and follows users as they scroll down the page, as they pass the initial video placement.
As a result of sticking with audiences, the player has an extremely high viewability and completion rate. In other words, it's an advertiser's dream.
You can think of it as the desktop equivalent of Mediavine's exclusive autoplay video player on mobile, only more lucrative. Despite our mobile-first approach to ads, desktop shouldn't be ignored.
Because the player runs on desktop, where inventory receives much higher bids, and is considered a larger player, it outpaces the mobile autoplay video in terms of earnings per user.
The unit is also lazy-loaded, which means your video won't show until the reader nears it as they scroll.
Autoplay: Taking Videos to the Next Level
Previously, in order to allow autoplay on "sticky" videos, the Mediavine video player required you to place videos at the top of the page — within the first screen view of content.
Effective, yes, but not the greatest user experience.
A video player that large is going to push the rest of your content further down the page, which may not be ideal, and furthermore, means longer load times for that first screen view.
Our hands had been tied here due to a Google AdExchange policy, but the exciting news is that this policy has now been changed, allowing us to announce a solution: Autoplay!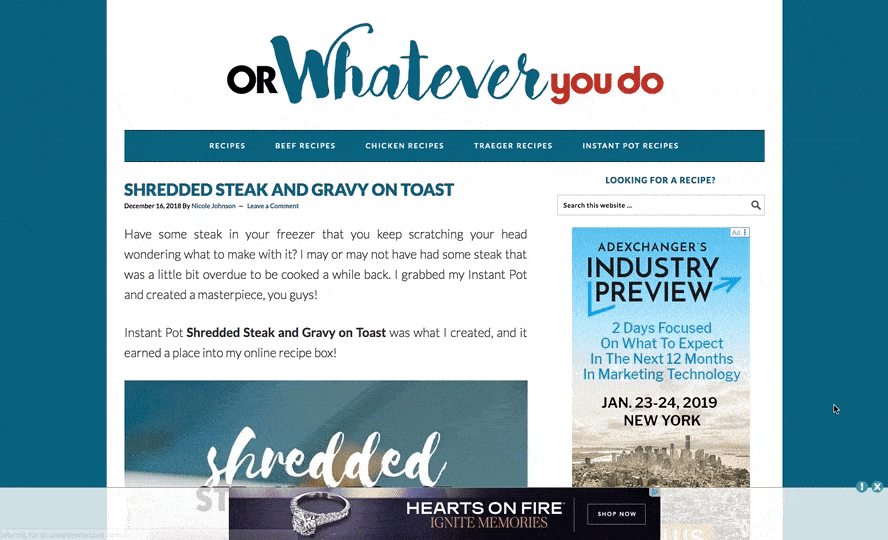 Autoplay does what its name implies. A video starts off paused, and only begins rolling as the player scrolls into view. Hence, Autoplay.
This means Mediavine publishers will now be able to run videos outside of the first screen view, or below the fold, and still benefit from an autoplay-like experience.
The sticky player will appear under the first in-content ad if you are using the featured video and/or the "optimized placement" setting. Publishers can also manually embed videos in the location of their choice (individual posts would have to be updated individually).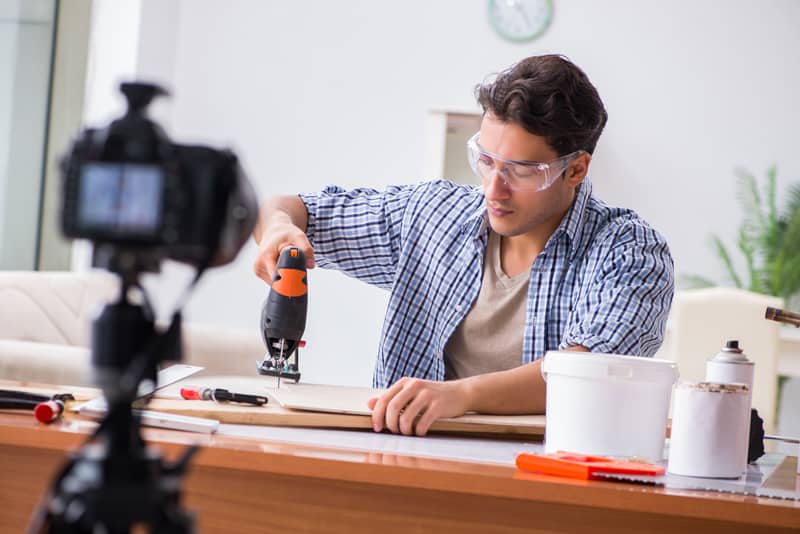 How Do You Enable Scroll to Play?
Manual Placement
If you have been manually placing videos in your blog posts — by copying the embed code from the Dashboard or by inserting your video via the Mediavine Control Panel plugin — then Autoplay is automatically enabled for the first video that appears below the fold.
Featured Videos
First, you'll need to select a featured video in your dashboard.
And we very much recommend running a featured video on your site!
With the "Autoplay First Mobile Video" and "Autoplay First Desktop Video" settings enabled, your featured video will appear on any pages not currently running a video.
Any posts without a video will now have your "featured" video automatically inserted, complete with Headline if you wrote one.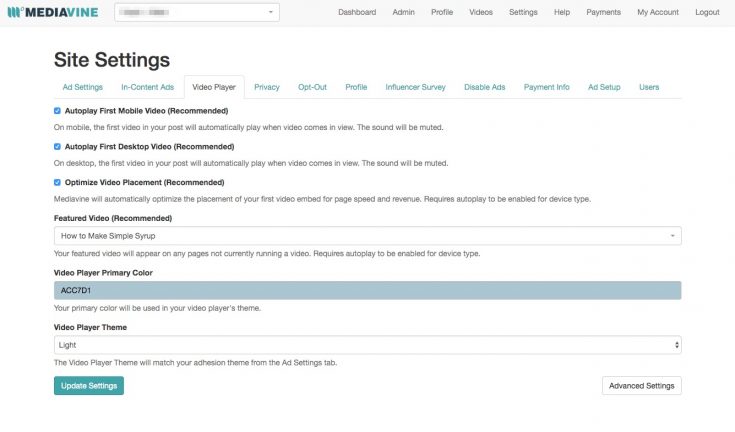 Optimize Video Placement
If you turn on this option in your dashboard, our script wrapper will automatically choose the best placement of your video embed, optimized for page speed and revenue. This requires autoplay to be enabled for either device type (mobile or desktop).
On desktop, that is ≥ 1 paragraph below your 1st in-content ad. On mobile, it'll be ≥ 1 paragraph below your 2nd in-content ad. If you use content hints in any of your posts, the same rules still apply and our script will place it after the 1st content hint with the ≥ 1 paragraph buffer on desktop and after the 2nd content hint with the ≥ 1 paragraph buffer on mobile.
The Optimize Placement setting can also be turned off for individual videos in the dashboard.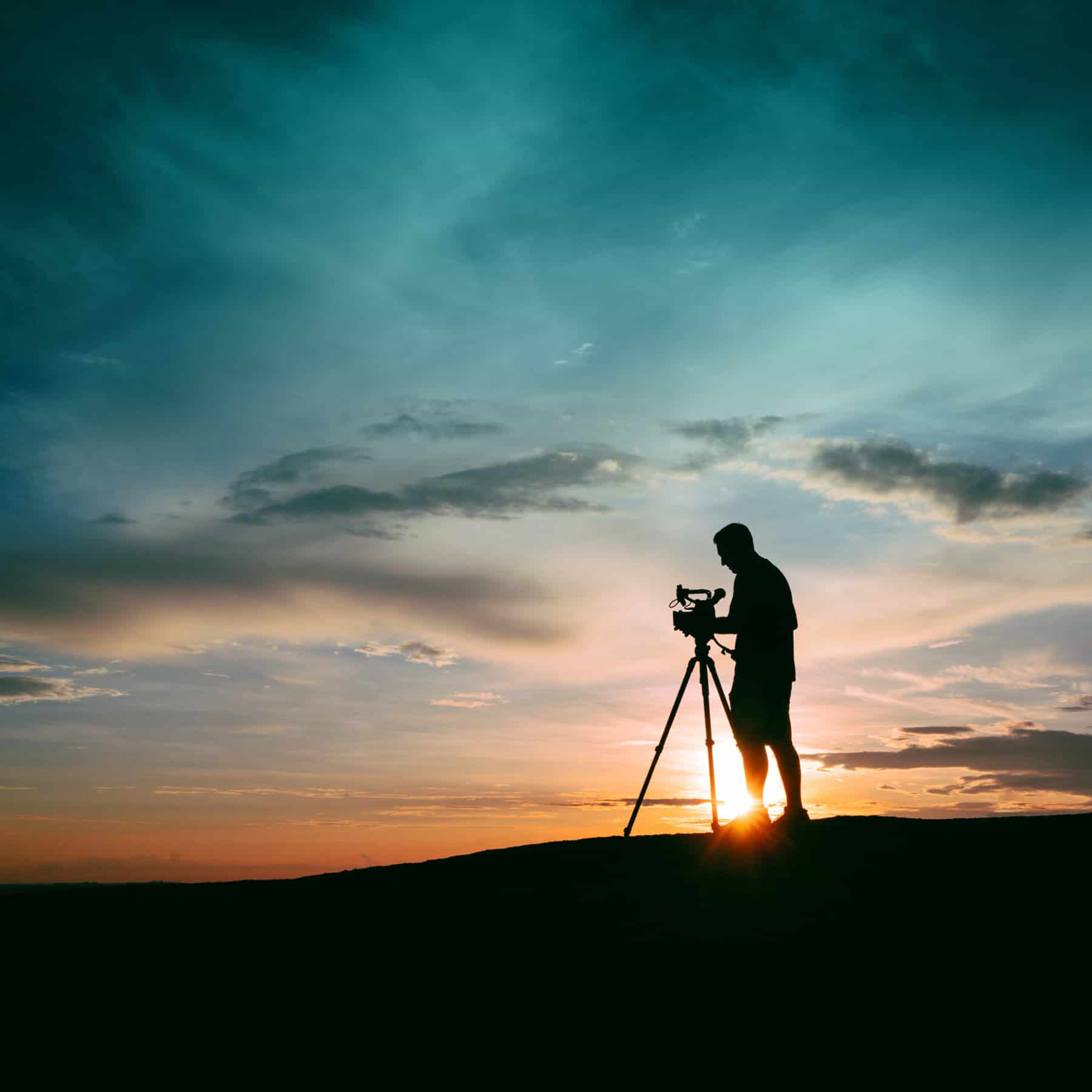 Where Should I Place the Autoplay Player?
With the Optimize Placement setting on: Place your videos where it makes sense, but know that this setting will push the first embed to best optimized spot.
With the Optimize Placement setting off: Place your videos where it makes sense, but also make sure the first video is placed toward the top of the post, so it can have optimal views as a reader scrolls. You want to ensure your video is fully below the fold in the desktop preview provided by PageSpeed Insights on a majority of your posts.
However, you don't want to go too far down the page, which defeats the purpose as the sticky feature of the Mediavine video player means your video isn't going to have a lot of time to stick with the user.
A good rule of thumb is placing the video after the first screenview.
We're always thinking about your user experience, but also want to make sure they're able to watch your entire video to maximize earnings, so it's a balance.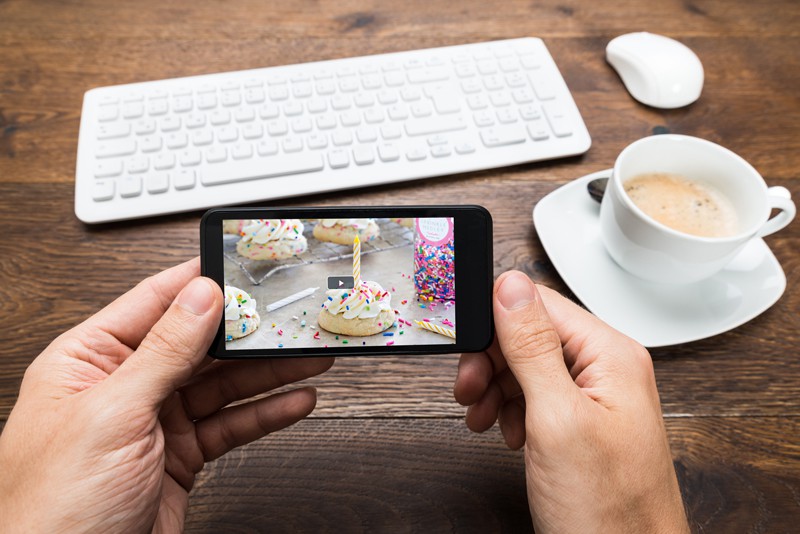 What Else is Coming to the Video Player
If you're not already running the Mediavine Video Player, we encourage it!
This solution gives you both a fast-loading player and videos, an SEO optimization solution with JSON-LD, and amazing ad performance rolled into one.
And it's all FREE to Mediavine publishers.
Combined with our mobile autoplay features, these video player improvements are crucial to earning you the highest CPMs on EVERY pageview, mobile and desktop.
With CPMs in the double digits and several times that of regular display ads, video is a great way to improve your site's performance. Plus with the newly-released Up Next feature, users can now view multiple videos in a row, potentially meaning several high-paying videos per page!
We also have a ton of exciting new features coming in 2019, including video player themes that allow you to customize the user experience of your videos.
Here's to a terrific end to 2018 and to an even better year next year with video!