This is the true story of three friends who decided to work together. Building websites that would drive traffic to themselves via search engine optimization. Find out what happens when people stop being polite and start getting real about ranking.

Technically, that's the story of the start of Mediavine. When the company started, an ad management company was never part of the plan. These three guys just wanted to make websites that garnered traffic, and made money off that traffic.
Sure, I'm joking a little bit, riffing off that Real World monologue. But it seemed appropriate, given our start in entertainment blogging.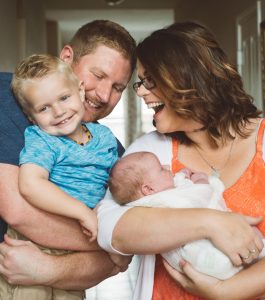 When I joined them in 2013, after meeting Eric at a food blogging conference, my mind was blown at their approach to website creation. I'd been blogging myself since 2008, and while it was a hobby, it's something I've been passionate about from the start.
Through call after call as we talked about what we wanted for Food Fanatic, Eric walked me through SEO, and how they built The Hollywood Gossip into a multi-million pageview site. This, more than anything, was the goal of the sites – drive traffic through SEO.
But then, with Food Fanatic, we changed the game a little bit. While SEO will always be the key to our success, Food Fanatic was more about the people, from the start. Not that the other sites weren't – we have a lot of talented writers writing for all our sites.
But with Food Fanatic, we didn't want to be an All Recipes kind of site, where people come for the recipe and leave again quickly. I wanted to bring personality to the site, and make it a place where people could follow their favorite bloggers in a new way.
And that meant working with strong personalities – people with their own websites and voices. Bloggers I'd loved and admired up close and afar for ages.
What does all this have to do with Mediavine? Easy.
We built a family when we built Food Fanatic, and each of those people inspired the Mediavine you see today. That's how we became the ad management company for bloggers like you.
We had started managing our own ads at the start of 2015, after doing some analysis and building technology to allow us to do it in a way that could be scaled. You see, when you run four sites that range in traffic from a couple hundred thousand to many millions, every single thing you do has to be able to scale up AND down.
And that technology had better be fast, because when your sites are heavily reliant on Google for traffic, that first byte load time matters. A LOT.
So we were trucking along, doing our own thing, experimenting as we went, because they were our own sites and our own money.
And then Jamie asked for our help. And Karly. Then Aimee and Jocelyn. Then Brandy and Gina. We launched Mediavine's ad management offering in June 2015 because these six wonderful, powerful, thoughtful businesswomen decided to trust us with their livelihoods.
It's never been something we've taken lightly, but looking back now, it still kind of takes our collective breath away. We will always be immensely grateful that our Food Fanatics thought enough of us to take a chance.
Since then, we've branched out into every category of lifestyle blogger, and I have to tell you, the coolest thing is watching food bloggers answer a question in our Facebook group one way, and then watching travel bloggers and craft bloggers weigh in with a completely different perspective. To my mind, it's one of the best things about our people; a diverse hive mind that helps itself grow.
Today we stand before you as a portfolio of lifestyle sites that has grown to 1500 times its original size, with more each day. Our dedication and mission hasn't changed since day one. And since day one, Mediavine has been owned and operated by ourselves, not investors.
The Important Things:
Treat each person the way we always wanted to be treated by our old-school ad networks.
Be truthful and transparent. When we screw up (and everyone does – we're human), we own it.
Earn as much money as possible without sacrificing site speed and user experience. That means opting not to offer in-banner video ads, sliders, or skins.
Be smart about ad placements – we study how readers interact with your site to find the best placements, instead of hitting them over the head with ads at every turn.
Look at each site holistically. How can we help your site be all it can be? Whether it's site speed audits, developer hours for free, optimization guides or building the RPM Challenge, we're in it for the long haul. It makes sense to pay attention to your entire site, because the more we do, the more money we ALL make.
Be agile. Never stop learning. It's in our own best interest as site owners to keep up with all things blogging AND all things ads. Plus, we love to geek out over this stuff. Just ask any one of us, and we'll talk for hours about the science behind how our technology works. At least we'll buy you a drink while we do it?
It's been an amazing time creating this company we're very proud to call our own.
Whether you already work with us or not, we want to know: What do you want from your ad company that you aren't getting?
Subscribe for Updates
Stay up to date with the latest from Mediavine