It's been more than a year since Mediavine publisher Laurence Norah inspired us to launch our first PSA campaign and we're moving full steam ahead with the growth of these initiatives.
First of all, I'd like to thank all of you who have opted into one (or more) of our PSAs. It's so rewarding to see not only causes that resonate with you, but also the effect your support has. Since the launch of our very first COVID-19 PSA in May 2020, with the participation of your websites, our PSAs have generated more than 16 billion ad impressions.
This is an impact we can all take pride in, as well as use for inspiration to keep going and growing. Therefore, today we're excited to expand our PSA portfolio with another impactful partner: Big Brothers Big Sisters of America (BBBSA).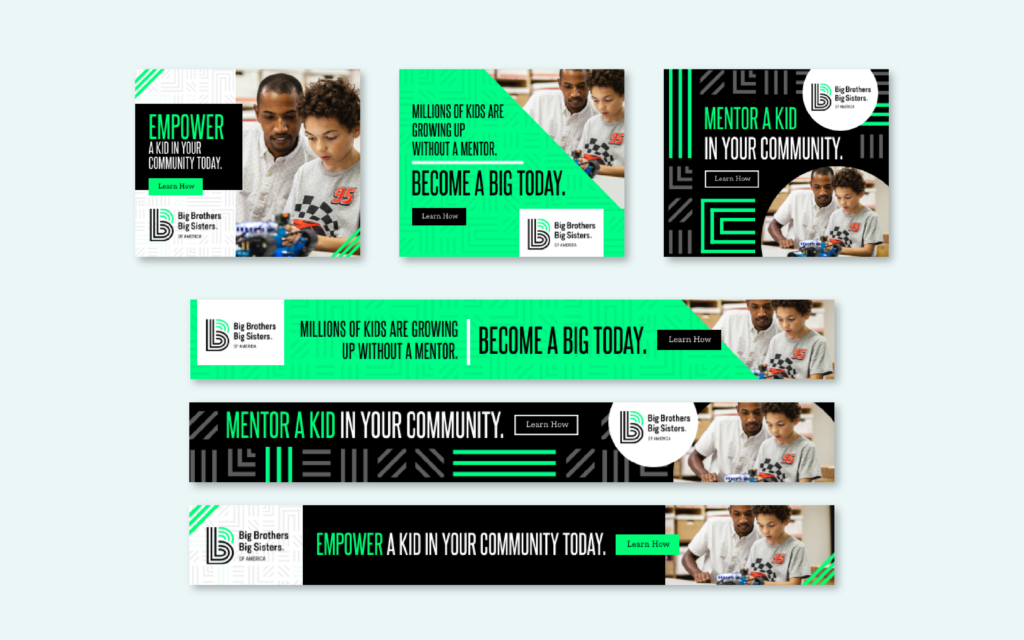 BBBSA is an organization that's so close to my heart. Some of you may be familiar with the name and/or concept — maybe you were a Little at some point in time, or a Big or know someone who was one or the other. For those of you who aren't familiar with this wonderful organization, BBBSA is the largest, preeminent, one-to-one mentoring organization in the United States.
The organization has more than 230 agencies across the country, serving all 50 states and more than 250,000 youth with its mentorship services. Mentorship is such an important tool for growth, especially for young people facing adversity in the United States, and it is so rewarding to uplift those youths.
Being a Big myself through Big Brothers Big Sisters of the Lowcountry, I cannot speak highly enough of this organization and the impact it has on both Bigs and Littles. The past 4+ years of being a Big has considerably changed my life as much as it has my Little's, Ty'Laysha's.
I've watched her blossom from a shy kindergartener to a bubbly, beautiful, intelligent almost-fifth-grader. Together we've gone to town festivals, educational expos, made arts and crafts, had beach days, spent hours working on homework (my least favorite activity, but arguably the most important), hosting lemonade stands, playing at trampoline parks and more.
I try my best to be a positive influence in areas including academics, work ethic, sportsmanship and physical and emotional health — areas in which many of us could benefit from additional reinforcement, but especially for anyone coming from unstable environments where these things may not be taught or prioritized. This is where Bigs have the potential to make such a difference.
By mentoring a child from the eligible ages of 6 to 18, we have the potential privilege to lead them down a path to success and far away from the preschool to prison pipeline — a path that ignited the BBBSA mission and services many years ago.
To date, BBBSA has helped more than several hundred thousand children receive the role models, support, mentorship and experiences they can greatly benefit from in life. However, sadly there are still so many children waiting for that opportunity. In fact, there are approximately 30,000 children and young adults nationwide on the waitlist to receive a Big.
My hope in writing this blog post is not only to share about a wonderful organization, but empower you to take that next step, if you wish. Whether it's opting into the BBBSA PSAs to help raise awareness for mentors and mentees or getting hands-on involved as a Big, you are supporting a great cause and shaping America's youth for a brighter future.
Subscribe for Updates
Stay up to date with the latest from Mediavine