Today we are chatting with Mel Gunnell, of none other than Mel's Kitchen Cafe. I've been a big fan for a long time of this blog in particular, and she was one of the sites that really inspired me to start a food blog of my own.
She started blogging way back in the early days of this business, and you are going to love this insightful look into her blog and her life.
(If you're like us and can't get enough deliciousness from Mediavine publishers, check out our interviews with Dennis of Ask Chef Dennis and Nicole of Gluten-Free on a Shoestring.)

Tell us a little bit about yourself, your family, and your everyday life.
I'm a mom to five crazy kids (4 boys and little girl), as well as one dog, 12 chickens, and 4 cows. Having moved eight or so times throughout the midwest in the last 14 years, my husband, kids and I now call Southwestern Idaho home.
Our house is filled with lots of wrestling, cooking, piano practicing, drama (thanks to little sister), football watching and book reading.
How did you get started blogging?
I started my blog almost a decade ago when I joined a newly formed group called "Daring Bakers" — back then, they issued a monthly baking challenge (I think it was lemon meringue pie the month I joined), and the only requirement to participate was you had to post your baking results to a blog.
So mykitchencafe.blogspot.com was born.
In the end, I only participated in the group once or twice, because I quickly realized how fun it was to post the amazing dinner recipe I'd made the night before…just so my mom and sister could have easy access to the recipes.
Although my early pictures and blog style were terrifying, after a couple months, I soon noticed that other people, perfect strangers, were beginning to look at my blog and try my recipes. The first time someone left a comment on one of my recipes, I about fell off my chair.
Since then, there are times it seems as though my blog just took on a life of its own and started to grow like crazy.
How do you think blogging has changed since you started?
Oh gosh, it's changed so much. It would take pages and pages to talk about how vastly different blogging is now (don't worry, I won't bore you too badly).
When I started blogging almost 10 years ago, blogging was really straightforward and authentic. If you blogged, it was because you really wanted to post/talk about something you were passionate about. Sponsored posts were virtually unheard of and the only real ad option was Google AdSense. (You should have seen the bad cartwheels I was doing when I finally hit the $100 threshold of Google AdSense so I could actually get paid… six months after I put ads on my blog).
The motivation to blog, for any of us starting out back then, I really believe, was simply because we wanted to share…and write…and connect.
The idea of making enough money to support a family or quitting your day job to blog full-time would have earned you a spot in crazytown.
When I started blogging, I was one of maybe a couple hundred food blogs. Isn't that insane? It's grown so much since then. I always feel like I got into the blogging world at just the right time. Little did I know that day I pushed "publish" on my first post that blogging was on the cusp of exploding.
What's the best part of the blog world for you?
The best part of blogging is the outlet it gives me for creativity, the growth I've seen in my blog, how it's strengthened my confidence in myself, and the connections here and there I've made with other bloggers and readers who have become soul-friends.
Hearing from my readers is truly the best ever. Every positive email and comment I get makes the hard work of blogging worth it.
What's the worst part of blogging for you?
The worst part of blogging is the competition, the comparing, that ridiculous feeling I sometimes (ok, often) get caught up in that I need to do more, be more, post more, make more…and that no success is ever really enough because there's another blogger (or 500) that have more followers, more fans, more financial gain.
Because blogging has been analyzed to death, there's so many strategies to focus on, and sometimes it gets overwhelming and the stress seems to destroy the reason I began blogging in the first place.
It's also hard to sometimes turn the lights off in the so-called office and call it a weekend. Or even a night. Bless the flexibility of blogging, but curse it, too. It's a job that really never ends. This sounds like quite a downer of a paragraph – clearly there are enough benefits that I'm still at it after nine years. But you asked, so there you go. 🙂
Who are your FAVORITE bloggers. Who inspires you? Why do you like them?
Melissa @ Faux Martha, Nicole @ Gluten Free on a Shoestring, Sara @ Our Best Bites (among a handful of other favorite bloggers).
I'm inspired by their hard work and authenticity. It comes through on their blogs, and each of them in their separate way make me want to be a better blogger. Plus, they've become friends to me over the years and have taught me I can trust other bloggers and reach out for help when I need it (not something that comes easily to me).
What are your top 3 posts on your blog?
What are your 3 FAVORITE posts on your blog?
Ack! This is like choosing a favorite child. Ok, here goes: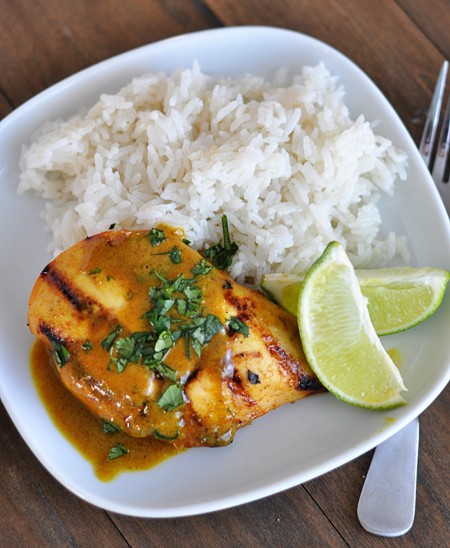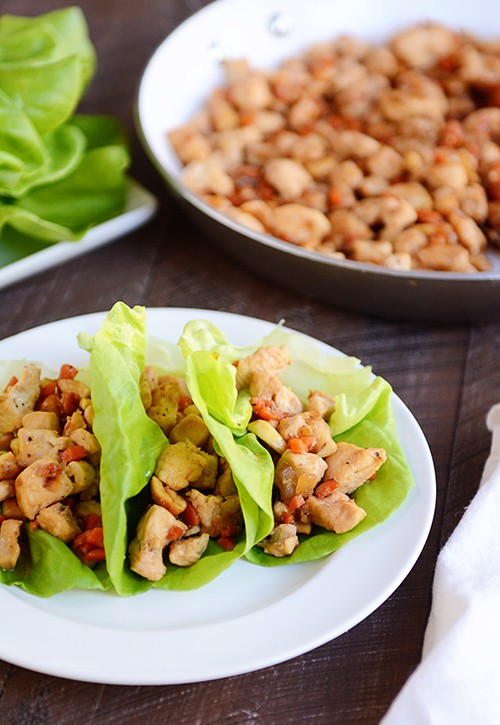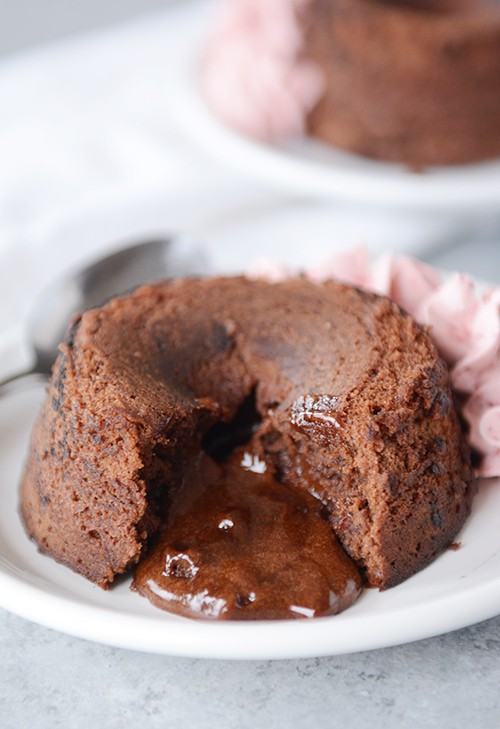 What tools and resources do you use to manage your blog?
Lots of dark chocolate. Ha! I kid. Kind of.
I utilize Mediavine, of course, for ads (best decision ever and I'm not just saying that). I also have an incredible hosting company (a small, local company out of Green Bay) that gives me real, live humans to talk to whenever I have a problem, and they manage the ins and outs of my caching plugin and CloudFlare.
I use Tailwind to manage Pinterest (and by I, I mean my awesome VA, Emily, does this for me), and she also schedules Facebook posts for me.
I use Yoast for SEO and have a personal SEO checklist I refer to constantly to continually audit my site for SEO improvements.
What is your biggest traffic source?
Search engine traffic with Pinterest as a close second.
What strategies have you used to make that your top traffic source?
Search engine traffic has always been my largest source of traffic even though I didn't actively pursue that. Now, knowing it is and wanting to keep that source of traffic strong, I work a lot with SEO (talking with experts, getting audits, correcting problems); I'm constantly tweaking SEO on my site.
Having said that, I know I can do more with Pinterest and Facebook to increase my overall traffic and I'm trying to focus on those two areas more lately.
Do you have any advice for bloggers on how to grow their traffic?
This is such a hard question! I am certainly not an expert, but the growth I've seen over the years, I feel has been attributed more to consistency and content than anything. Despite the few bloggers who come on the scene and instantly hit the jackpot with crazy high traffic, I always tell other bloggers asking for advice that loyal, authentic growth takes consistency and time.
Post on a schedule, focus on quality content, post with personality (and let your voice come through). Define the main reason you want to blog and stay genuine and true to that purpose. Good things will come with honest, hard work, I truly believe that.
I also believe strategy goes a long way, too. Seek out experts who can help you (SEO audits, social media conferences and experts, other bloggers who are willing to share).
Instead of taking on all of it at once, set a goal to get a handle on one certain area before moving on to the next so you don't get overwhelmed. Facebook and Pinterest are great places to start (SEO, in my opinion, is something that should always be on our radar as bloggers).
I haven't done the following personally (although I totally see how it can benefit), but joining sharing groups on social media is a great way to get your content in front of lots of new readers, also, visit and comment on other blogs and start creating a recognizable name for yourself and your blog.
Anything else you'd like to add to help other bloggers grow?
Don't be afraid to ask for help. I spent a lot of years thinking I could figure things out on my own, and I didn't realize there are a lot of bloggers/experts who are willing to share and help.
What's the one thing where if it is on the menu, you are ordering it?
Anything with bleu cheese or dark chocolate (not together of course…although maybe someone should try that? eh, probably not).
---
Thanks so much to Mel for participating in our interview series!
Subscribe for Updates
Stay up to date with the latest from Mediavine