One of the biggest questions for anyone new to sponsored work (aside from, "What should I charge?") is:
How do I know what brands to pitch?
Much like setting rates, the answer comes down to a lot of personal preferences and parameters you may have set for your business.
That said, there are some key places to start when looking for brands to pitch for sponsored work. So let's talk through them, shall we?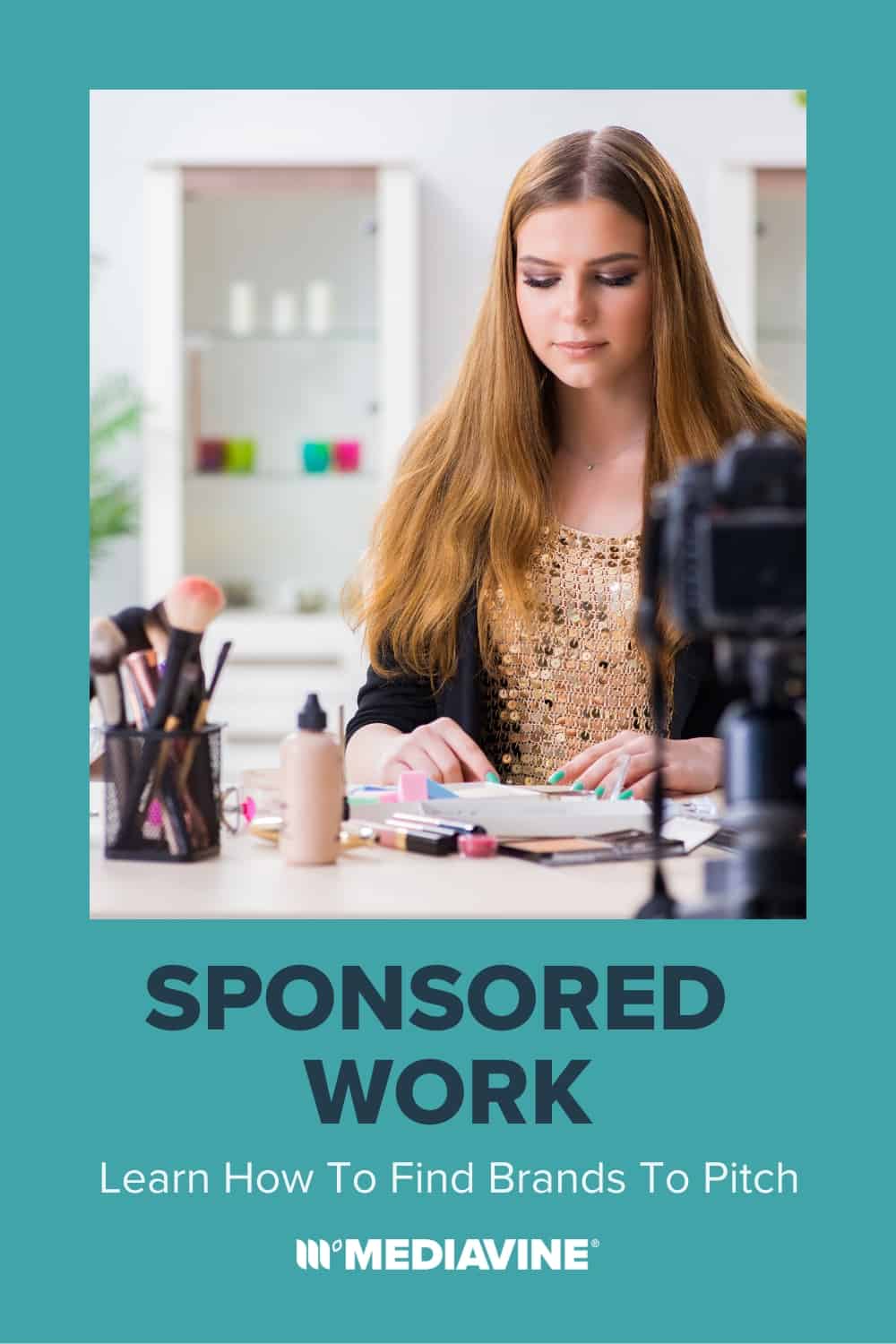 LOOK AROUND YOUR HOUSE
The number one thing about creating sponsored content that really resonates with your audience is keeping your paid work authentic.
Want to know one of the easiest ways to do this? Pitch brands you already know and love. Jenny and I covered this in our Pitch Perfect session at the Mediavine Conference session held at Google in 2017. All that advice still applies.
Walk around your house and open up your refrigerator. Next, take a look in your closet, your kids' rooms or even your purse.
What products do you use everyday? Do you have any strong brand loyalties for certain products? Are there particular stores where you shop for a lot of items?
Write down your answers. This is your Hot Shit List, aka your Shoot for the Stars List.
Will all of these brands be open to working with bloggers in a paid capacity at this moment? Maybe not, but we should always have big goals for ourselves and our businesses, especially when it comes to being visible, and this list is a great place to start.
Remember to add brands to this list that might not fit immediately into what you think of for your niche.
As a food blogger myself, here's an example:
When thinking of brands to pitch, my thoughts immediately go to ingredients (King Arthur Flour, Bob's Red Mill, and Nielsen-Massey Vanillas all come to mind), and kitchen tools (KitchenAid, Le Creuset, and Blendtec are all brands I've used within the last few days).
But if my readers love cooking and baking, they'll probably enjoy recommendations for related products and services. Things like apps for grocery delivery services or saving money on groceries, pantry storage solutions, dinnerware or even products for growing your own veggies and herbs at home are all possibilities to consider.
I recommend regularly updating the list as you discover new favorite products, as well as routinely looking for contacts within those companies to pitch.
Brand websites and social media platforms are good places to check for email addresses. I also recommend searching for press releases from the brand to see if there is a media contact listed (usually in the top corner or at the very bottom of the release).
Now, it may take some time and a few tries to get a response, but it's worth keeping at it if they're truly a dream client for you.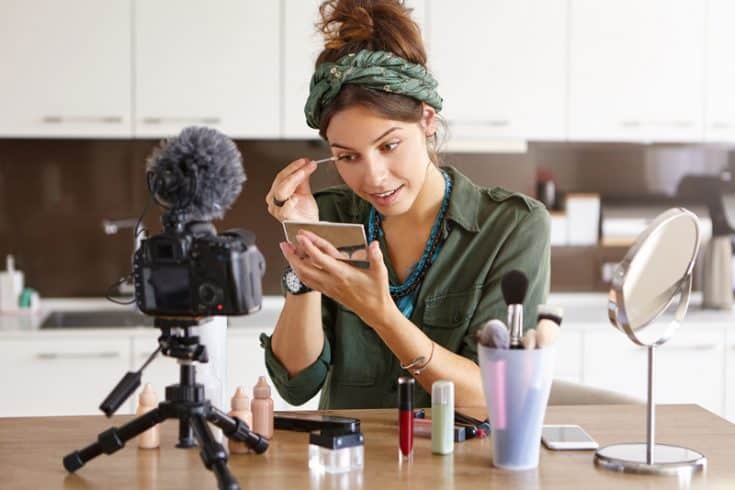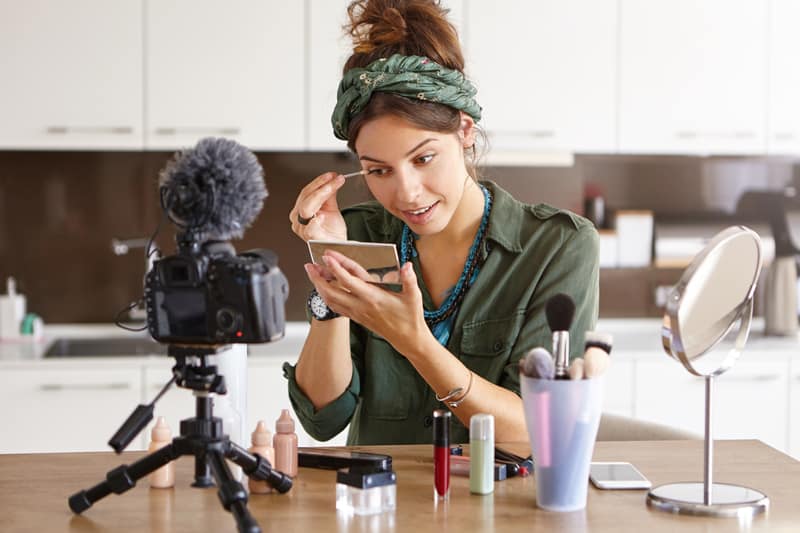 ASK YOUR FRIENDS
Next, use your network to see if there are other brands that could be a good fit for you.
Now, I don't recommend messaging a blogger you barely know out of the blue to say, "Hey, got any brand contacts I could have?" That's…tacky.
Chances are good, however, that you've made some good blogging friends within your niche. Talk to these trusted friends (who you already have a relationship with!) and see if they have any client recommendations for you. They may even be willing and able to make a direct introduction!
Also be prepared to repay the kindness. Don't ask your friends for contacts if you aren't willing to share yours. Remember, a rising tide lifts all ships.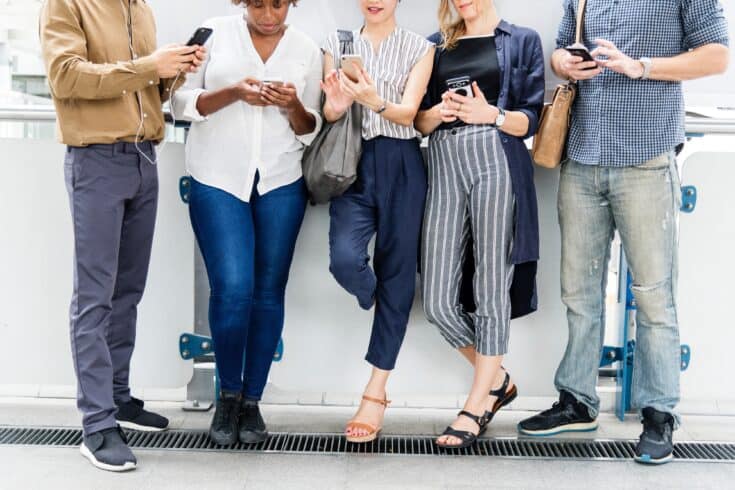 DO SOME SOCIAL STALKING
Ever heard of a little thing called hashtags?
Yeah, we put them on our social posts with the hope of new followers or even brands finding us, but what about using them to find new-to-us brands?
I use hashtags on Instagram all the time to find everything from small brands making cute baby products to sustainable beauty products to new-to-me swimwear brands and more.
But let's take this a bit further. Beyond just finding the brands themselves, we can use our social stalking to see which brands are already working with influencers. I like to do this in a couple of ways.
Taking a deeper dive into your hashtag search can help you uncover quite a lot.
If I were to search a variety of new mother/new parent hashtags, I might come across Babylist — the site I used to create our baby registry. From there, I could take a look at their profile and see what posts they have been tagged in.
Are any of the posts tagged with #ad or #sponsored? If so, that means the brand partnered with influencers on those posts — a good clue that they may be open to working with influencers in the future.
Are any of the posts tagged with #gifted? That would mean that they are at least open to sending product to influencers and it might be worth reaching out to see if they'd be open to paid collaborations as well, especially with the right person (maybe that's you!).
This deep-dive social research should go hand-in-hand with keeping an eye on which brands the bloggers you already follow are working with. Remember that properly disclosed sponsored work will make a paid collaboration quite clear, so it should be easy to figure out which partnerships are sponsored.
Whether your next big brand relationship starts with a peek inside your pantry or an Instagram deep-dive, there are thousands of brands just waiting to be discovered. Where will you find your new dream client?
Subscribe for Updates
Stay up to date with the latest from Mediavine