Influencer Marketing at Mediavine
You're familiar with our mission statement here at Mediavine, right?
In case you need a refresher, the thing that we love to do above all else is "build sustainable businesses for content creators."
As a team of content creators ourselves, we know that one of the biggest components of building a sustainable business is diverse income streams.
Because here's the thing: We don't want you to rely only on your ads for income! We want you to be pulling from a variety of income streams, including affiliate income and sponsored work.
And that's where I come in. As your friendly neighborhood Director of Influencer Marketing, my job is to bring in sponsored work for our awesome, talented publishers.
"So…what makes you qualified to do this?"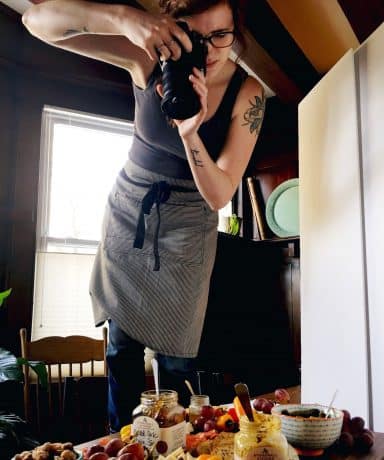 That's a fair question!
I have been a part of the Mediavine family for years — I was one of the first Food Fanatic contributors, and when Eric and Amber sent out that fateful email in 2015 announcing that they were doing this crazy new thing with ads, I jumped at the chance to hand over ad management to them.
(But like… seriously. I emailed them back in about 15 seconds and told Eric he could do whatever he wanted to my site if it meant I didn't have to manage ads myself anymore. It remains the single best business decision I have ever made.)
At the time, I was also working full-time for a PR firm in the Chicago area, running the firm's food and consumer client accounts and managing all of the influencer campaigns.
So what does this mean? It means that I've been on both sides of the brand-blogger equation. I know how you – our publishers – think and your pain points when working with brands. I also know how brands think, and their pain points when attempting to manage influencer campaigns.
"But what do you DO all day?"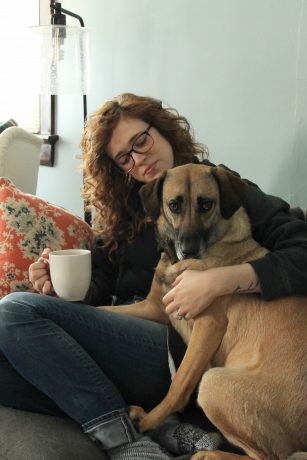 I like to think that my job (and that of our Influencer Marketing Coordinator Jamie and our Influencer Marketing Associate Danielle) is really about making sponsored work more fun for you and easier for brands. Essentially I spend a lot of time doing the things no one else really likes to do (but that I think are actually fun because #weirdo).
Some of these things include:
Pitching brands
Fleshing out campaign scope of work and finding the best publishers for each campaign
Creating contracts (for both brands and publishers)
Getting key messaging, desired hashtags, links, etc. from the brand, then organizing it and delivering it to the publishers
Organizing draft reviews
Collecting live links
Invoicing brands and making sure publishers get paid
Gathering metrics and creating reports for the brands
Rinsing and repeating for each campaign!
Brand reps have a lot to do beyond managing influencer campaigns, and finding the time to do all of the above tasks for sometimes dozens of influencers can be incredibly overwhelming. (Trust me, I know from experience!)
By taking these tasks off their plate, Jamie and I are making their jobs infinitely easier.
But the real perk? We're also allowing you to focus more on the fun stuff – the creative process – and less on the negotiating, contract-making and invoice-sending.
"This is awesome. How do I get picked for campaigns?"
Here's the good news: Because you're a part of Mediavine, you're already eligible for our sponsored campaigns.
Here's some more good news: You can let us know that you're interested in sponsored work by filling out your Influencer Survey available in your dashboard. The more information you provide, the more likely we'll be able to match you to the right campaigns.
Not sure how to update your survey? There's a help doc for that!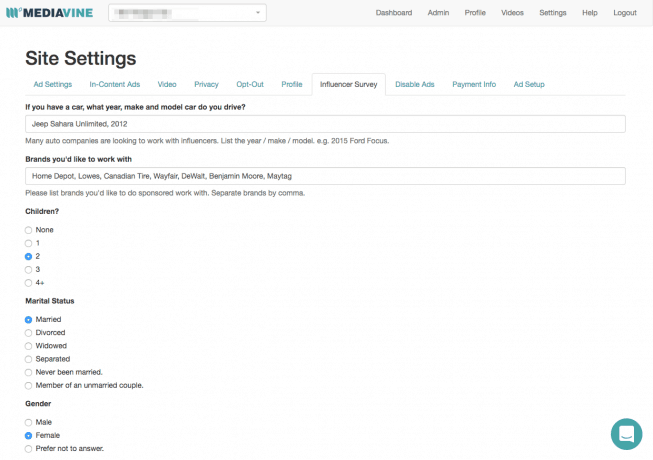 Here's even MORE good news: Because we customize every campaign to the brand's desired timeline, budget and goals, we work to make sure that we are pairing you with brands who have the budget to match what you need and are a good fit for you.
Because we know that Mediavine publishers excel in every niche, we are always working to bring in more campaigns across verticals that include all kinds of tactics.
From recipe posts (such as these Oreo Cheesecake Hand Pies created for Oreo) or craft projects (like DIY Unicorn Wall Hooks for Sugru) to video (including How to Make Steak for Samsung) and helpful parenting content (such as Avoid Holiday Theft for Blink Home Security), we want to fill the world with beautiful brand content created by our publishers.
If you haven't been selected for a campaign yet, don't worry! Just keep cranking out amazing content – and keep your influencer profile up to date – and hopefully we will have work that's the perfect fit for you soon.
Don't miss Stephie and Jenny's awesome presentation from the 2018 Mediavine Conference, Pitch Perfect!