GumGum. They're right there in your dashboard, one of our premium advertising partners, but who are they and what do they offer Mediavine publishers?
We sat down with Dan, their Director of Publisher Services, to get the lowdown on the company and what they could mean to your bottom line in 2018.

Hello Dan! What is your position at GumGum and how long have you been there?
I've been with GumGum for almost five years. I'm the Director of Publisher Services and oversee GumGum publisher development in the US, Canada, and LATAM.
In a nutshell, tell us what GumGum does. What makes the company uniquely positioned to help digital content creators monetize?
GumGum is an artificial intelligence company with deep expertise in computer vision. Our mission is to unlock the value of visual content produced daily across diverse data sets.
We're well positioned to help understand a world that is producing more images and videos than ever before. Since our founding in 2008, we have applied our patented capabilities to serve a variety of industries from advertising to professional sports, with more to come.
We're well known for having created the In-Image ad format which helps publishers monetize their visual content. We're unique in that our technology understands what's within a photo or video – whether that be an automobile, a type of food, a sponsor's logo or detecting a face or object – ultimately we're able to connect a brand to a publisher's visual content.
We work with thousands of publishers including many within the comScore Top 100. We help publishers monetize via native video/outstream formats, traditional display, and our cross-platform, sticky adhesion unit called in-screen.
We brought in more than $100 million in revenue in 2017, have a global reach of half a billion, 88% ad viewability, and our image analysis (in addition to text) is used to detect unsafe imagery to identify 90% of unsafe brand content – the highest rating in the industry. For this reason alone, publishers and advertisers love us.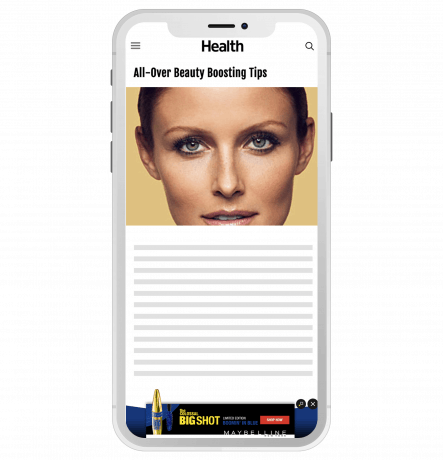 We've declared 2018 the year of video at Mediavine and it sounds like it might be the same for GumGum. When we spoke previously, you brought up your new Video Canvas unit, which sounds very exciting. You mentioned it would allow publishers to monetize their existing image real estate with video ads. Tell us more, including when it will be ready to go live.
We agree wholeheartedly. We invested resources in 2017 around R&D and ways to innovate with video advertising. I'm excited to say we have a number of video opportunities for publishers in 2018 and can't wait to share more publicly.
To start, we debuted the ability for publishers to monetize their photo content utilizing six-second, pre-roll style video ads like so. Effectively the unit allows brands to show a short message before the image becomes viewable. CPM's will be up to seventy percent higher than a traditional In-Image ad – so we're excited to see our publishers adopt this new format as it merges our image expertise with video advertising. Publishers can enjoy demand from GumGum for this new unit and launch their own video demand in conjunction with ours.
We're also very excited to see growth within our native video/outstream formats in 2018 across mobile and desktop. We expect a big year there.
You also mentioned a new mobile video product that I'd like to hear more about.
Yes, we're launching a new mobile-only video format which will be an extension of our In-Screen format on mobile. Effectively the unit will display a short video message accompanied by a banner ad. This unit is meant to monetize relevant page view content and garner high CPM's. Our clients are already excited for the format and we've seen strong performance results in beta testing the new unit with a subset of our existing publishers. A demo can be seen here.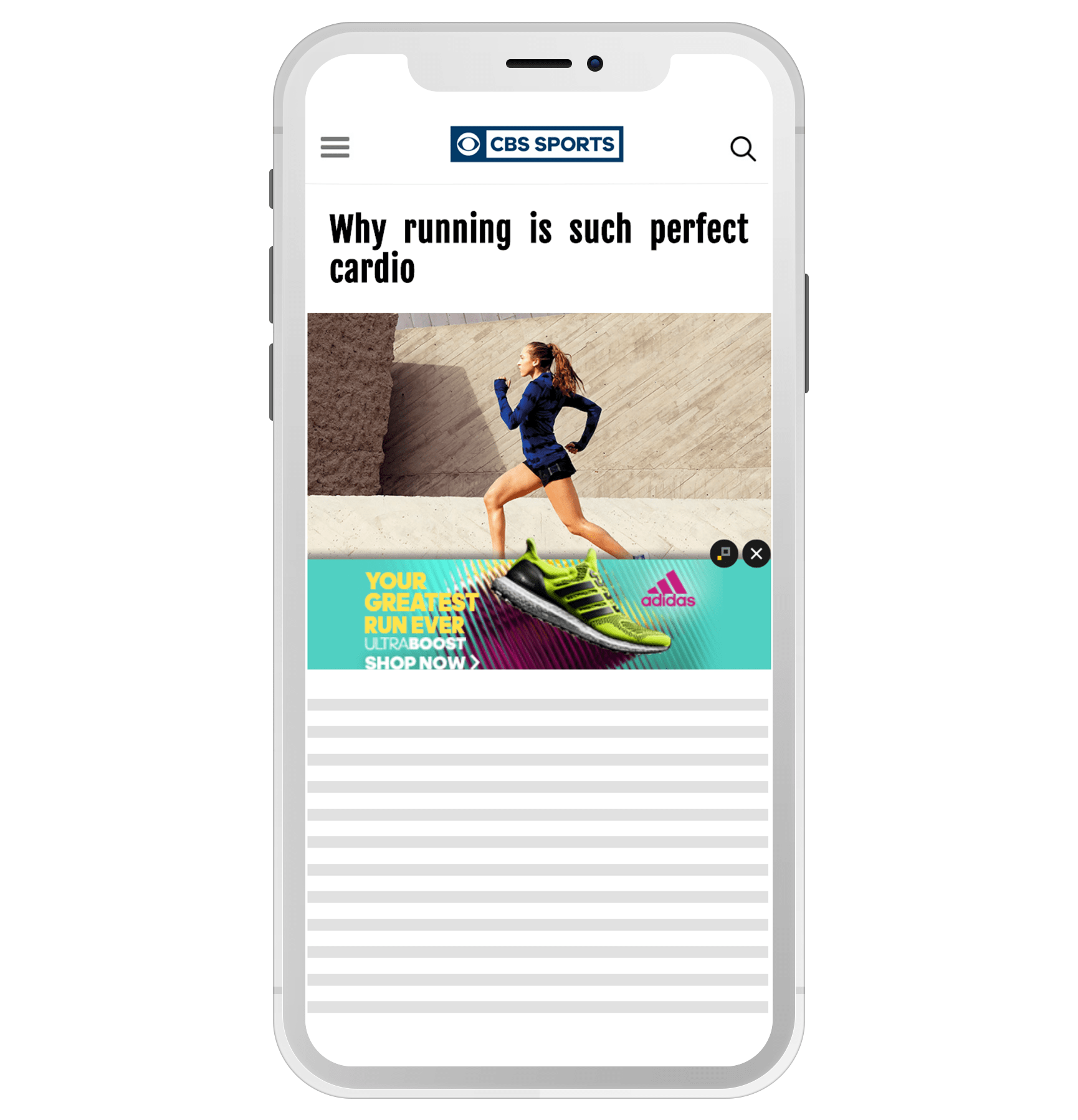 Header bidding is a big topic in the digital advertising world. For us non-ad techies, tell us what it's all about and how GumGum is enhancing it in the new year.
GumGum has partnered with Mediavine to utilize our prebid.js header bidding adapter for a bit more than a year now. We've seen great success with the adapter amongst Mediavine's publisher base and we believe it's helped increase yield substantially.
GumGum's unique demand coupled with our in-screen format have created a winning combo of strong CPM's and fill. As it relates to header bidding itself – it's simply a way for publishers to create ad auction capability within the browser. We're continuing to enhance our offering and offer additional adapters with Index and Amazon as well as video header bidding.
Finally, you spoke about the opening of the server-to-server connection floodgates. Give us a sneak peek of what this might look like moving forward and how GumGum will be involved.
GumGum currently offers the ability for publishers to connect via openRTB via a server-to-server connection. We have a dedicated team of publisher engineers helping publishers deliver our ad formats via S2S. We'll be looking to connect directly with Amazon and be a part of EBDA in 2018. Overall this will give our publishers multiple options and avenues to optimize demand and yield with GumGum.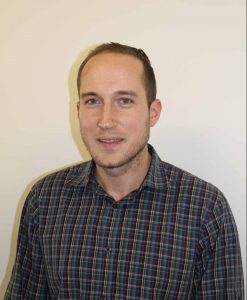 We want to thank Dan for taking the time to give us a preview of all the exciting things we've got coming our way in 2018 and beyond.
Learn more from Dan and other members of the GumGum team up-close and personal at the MVCon18 in California February 28-March 2.
Read more about the 2018 Mediavine Conference here and continue the #CountdownToCali!
Subscribe for Updates
Stay up to date with the latest from Mediavine