We've said it before and we'll say it again: Mediavine publishers are simply the best.
All year long, we've been shining the spotlight on our content creators in a multitude of niches, and it has been such a pleasure to get to know them.
We've talked with travel bloggers like Kristin Addis from Be My Travel Muse, fashion publishers like Alison Gary of Wardrobe Oxygen and craft creators like Becky Jorgensen of Patchwork Posse — just to name a few.
Today we're thrilled to introduce you to RJ Weiss of The Ways to Wealth. He's a Certified Financial Planner® and finance writer. His site is dedicated to helping people find ways to make extra money and actually save it.
That's certainly a topic we can get behind at Mediavine, and we're so happy to have you here with us today, RJ, to tell us more about your blogging journey.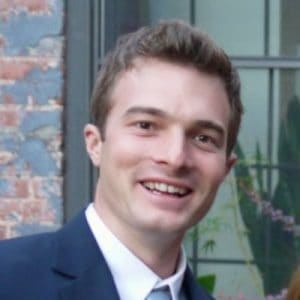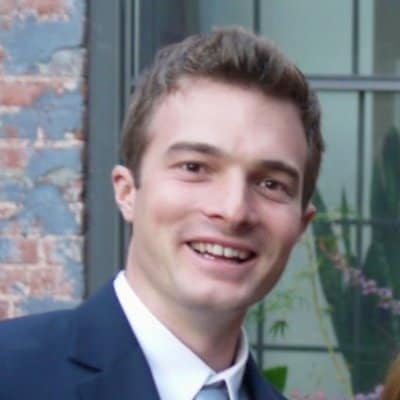 Tell us a little bit about yourself, your family, and your everyday life.
I'm a former financial adviser turned full-time financial blogger. I live outside of Chicago with my wife and two daughters (ages 3 and 6).
How did you get started blogging?
My journey started back in 2008. Thinking back, I started a blog about insurance as it was my line of work at the time. There was a food blog too.
Those two didn't last long. In 2009, I started a personal finance blog which had some success over the next three years. But at the time I wasn't well versed in monetization, which led me to sell it.
In 2016 I founded The Ways to Wealth which has been a successful project for me. In a year's time the site grew enough to where it made sense for me to leave my job and build it full-time.
How long have you been a Mediavine publisher?
I started with Mediavine on July 6th, 2017.
What was it that drew you to us as a partner for your display advertising?
I heard good things about Mediavine, mostly through blog income reports and Facebook Groups I'm in. I'm not very tech savvy, so the idea of not having to worry about placement and editing my design was appealing.
How has that evolved over time?
At the time I started with Mediavine, 90% of my traffic was coming via Pinterest. As a newer site, I hadn't built up enough trust to get significant traffic from SEO, nor was I very active on other social media channels.
Now my biggest traffic source is Facebook. Specifically, I drive traffic to my website via Facebook ads.
By partnering with Mediavine, I've been able to get to an RPM I'm very satisfied with. In turn, I've been able to drive traffic at a positive ROI to my site from Facebook ads.
This has other long-term benefits such as growing my Facebook page, email list, and other social media channels.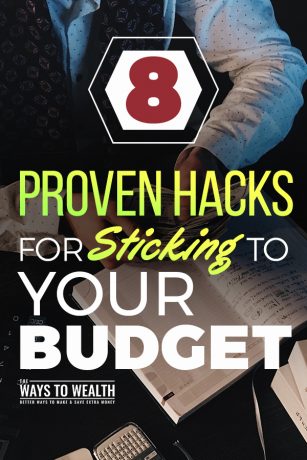 How do you think blogging has changed since you started?
Since I started The Ways to Wealth a lot has changed.
Pinterest is harder to gain a lot of traction on. Facebook ads are more expensive. There's more competition with SEO.
One of the underlying reasons is that the AI running these sites continues to get better. Google can better predict what it is you're searching for. Facebook wants high-quality ads that deliver value. Pinterest is getting better at knowing what's good quality content vs. clickbait.
The good news is that it's much less about gaming the system. It's more so about delivering high-quality content.
One example from The Ways to Wealth was a post I published when I first launched where I discussed the best investing books of all time.
I put at least 20+ hours into that post, as I curated 24 reading lists from famous investors. Then ranked which books were most recommended. Currently the post ranks #3 in Google for "best investing books," a highly searched term, beating out sites like Time and CNBC.
While my site is much smaller, I'm able to compete because Google sees the value in the post. This reader-first mentality is more important than ever in succeeding as a blogger today.

What's the best part of the blog world for you?
When working in financial services, I always worked 1-1 with clients. More so, a typical client would be upper middle class to high-net worth.
With blogging I get to reach and help thousands of everyday people looking for simple advice on how to better manage their money.
What's the worst part of blogging for you?
My mood directly correlates with how my blog is doing today.
I could have had an amazing week last week but if things are down today — it's easy to think negative.
Who are your FAVORITE bloggers. Who inspires you? Why do you like them?
I first think of Trent Hamm at The Simple Dollar. It was the first blog I ever visited, which was the catalyst for starting a blog of my own.
Next is Pat Flynn of The Smart Passive Income Blog. It was reading one of his niche sites duels that lead me to launching The Ways to Wealth.
Today I try not to miss a post from Farnam Street blog. Each post has a way of helping me see things in a new way.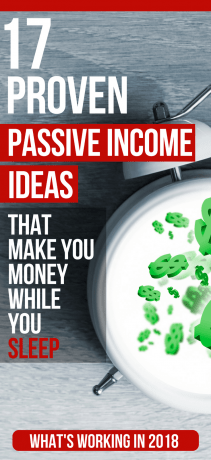 What are your top 3 posts on your blog?
33 Legit Online Jobs Where You Can Earn Over $40,000 Working From Home
How To Make Money Without A Job: 9 Ways For Introverts
15 Legit Money Making Apps for iOS and Android (Updated 2018 with Ratings)
What are your 3 FAVORITE posts on your blog?
How to Stop Impulse Spending For Good (Budgeting Hacks For People Who Have Failed)
Hobbies That Make Money: 65 Surprising Hobbies That Can Make You Money Today
17 Passive Income Ideas That Will Make You Money Immediately
What tools and resources do you use to manage your blog?
The ones I use the most:
I manage my blog with WordPress
Use kwfnder.com to find keywords
Use BuzzSumo to find viral content on Pinterest
Canva to create Pinterest images
Tailwind to schedule Pins
Upwork to find quality freelancers
What is your biggest traffic source?
Facebook
What strategies have you used to make that your top traffic source?
My goal with Facebook is to drive traffic to a page on my site at a positive ROI. For example, I may pay .04 a click but earn .05 per landing page view.
The process here is:
Testing a lot of different types of Facebook posts organically to see what my audience likes.
Once a post gets good organic reach, I'll create an ad from that post.
If the ad is driving at a positive ROI, I'll continue to increase the budget.
Meanwhile, I'm testing different variants of that ad to drive the cost I pay per visitor down.
A free resource on this, which is one of the first times I heard of this strategy, is a podcast on the Art of Paid Traffic: How to Create Affiliate Revenue by Amplifying Content on Facebook. (An episode of Rick Mulready's podcast featuring another Mediavine publisher, Deacon Hayes of Well Kept Wallet!)
Do you have any advice for bloggers on how to grow their traffic?
Get really good at one source of traffic before moving on to the next.
There's a lot of things you can be doing to drive traffic of your blog, there's not enough time for all of them. So, pick one source and become an expert in that traffic source.
One thing I always try to do when focusing on something new is read a new blog post or listen to a podcast a day on the topic.
When I was learning Pinterest, I was constantly reading Pinterest traffic tips, listening to Pinterest podcasts, etc… I'm a slow learner, so it took a good three months for the light bulb to click. Then, a few months more until I really had a fine tuned system down.
Once I had that, I moved on to doing the same with Facebook.
If I were focusing on them both at the same time, I likely would have failed.
Anything else you'd like to add to help other bloggers grow?
Blogging takes time. It's not an instant money making machine. There's also a good learning curve to understanding how to grow and monetize a blog.
Expect this going in.
Instead, focus on all the new skills and information you're learning. This makes it much easier to get through those sometimes difficult first few months.
What's the one thing on any restaurant menu you MUST order?
I can manage to put a side of guacamole on just about anything.
Subscribe for Updates
Stay up to date with the latest from Mediavine