It just needs to be said: Mediavine publishers are some talented folks.
Our Publisher Interview series gives us the opportunity to not only hear how MVPs have made their businesses successful but gives us the chance to take a closer look at all the various art forms they've perfected.
From photographers that capture the world like Laurence from Finding The Universe to culinary artists who make every day delicious like Melanie from Mel's Kitchen Cafe and Dennis from Ask Chef Dennis, we've got them here.
Today, we're sitting down for an interview with Becky Jorgensen of Patchwork Posse, whose site is gorgeous and feels like a huge hug. She's a queen quilter of the interwebs and as you'll see from the featured pictures in this post, her creations are incredible.
Hi Becky, we're so glad you're with us!

Tell us a little bit about yourself, your family, and your everyday life.
I am a quilter, pattern designer, long arm quilter and really anything that has to do with fabric — I'm there. I live in Utah with 1 dog, 1 cat, 1 bird, 3 chickens, 1 alpaca and 4 kids ranging 14-21. I love to travel, visit libraries and museums.
How did you get started blogging?
I've been blogging for over 10 years. Started off as a sort of journal for the family and my sewing projects. It quickly morphed into more sewing and quilting projects — less family. At some point it became a business with selling patterns.
Four years ago I started an online quilt group — iaquilters.com and just this year released a printed calendar and planner for organizing quilt projects. I love blogging, meeting others online and building a community of quilters. This fall I'm venturing out with an in-person retreat — so excited to see all the planning come to life!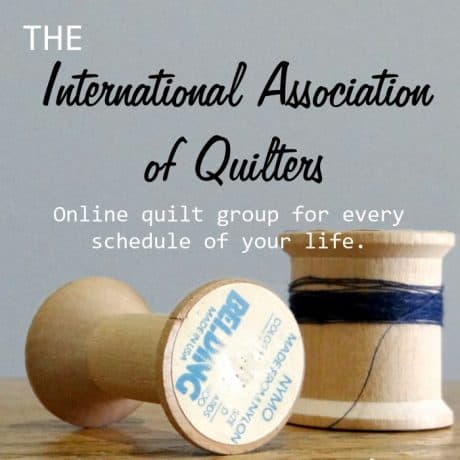 How long have you been a Mediavine publisher?
I have been with Mediavine not quite 1 year.
What was it that drew you to us as a partner for your display advertising?
I love the flexibility — the support and the quick-to-help attitude. Any kind of issues or questions that come up are quickly taken care of. There are no worries of funky, weird ads or spam taking over.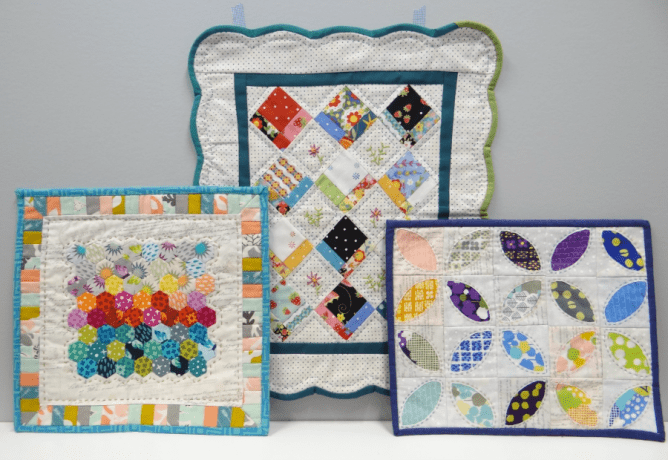 How has that evolved over time?
I have been with a few other ad management companies and this has been by far the best experience. I was worried at the beginning about losing income with the switch, but I've been on a steady increase….the ads are quicker to load, they don't bog down the site and I don't have to worry about getting hijacked as well.
Because I have been blogging for so long — I have seen and done it all! Starting off with Adsense and self managing to moving to ad management companies. I have tested the waters with a bunch of programs, coding and whatever I could do to make the ads work for my site. I've been very happy since I started working with Mediavine.
How do you think blogging has changed since you started?
It has changed a lot! Like I had said, I began with the journal blog. I still love that style, but there aren't very many of them left! While the new style of blogging is good — I do miss that one-on-one or personal note of the journal style.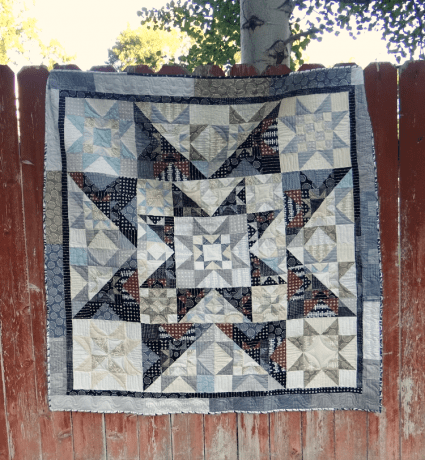 What's the best part of the blog world for you?
The community. I have met some incredible friends and acquaintances because of my blog. Having support and a community of others in the online world is wonderful. There is a different kind of friendship….the best part is when you meet in real life!
In addition to my own connections, I have built multiple communities where others can meet and get to know each other. That is very fulfilling as well. Providing the space and community for others to join is the best.
What's the worst part of blogging for you?
I think it would be all the technical pieces or 'rules' to follow. It was so much easier 10 years ago to just write and post! No worries (not too many at that time) for ranking, images, links, SEO — and all that stuff! Sometimes that gets in the way of creativity and can hold back what you really would like to do.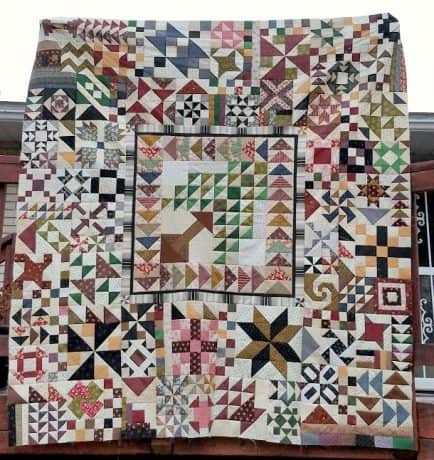 What are your top 3 posts on your blog?
30 Minute Baby Blanket Tutorial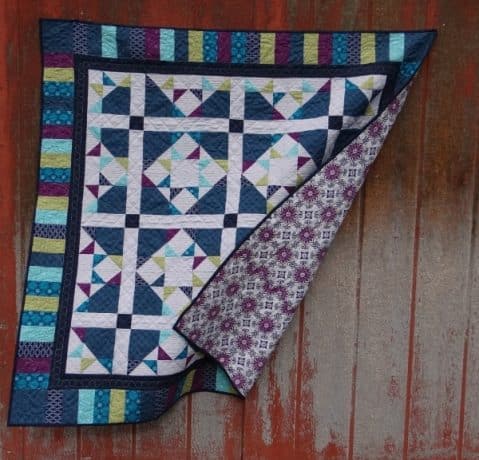 What are your 3 FAVORITE posts on your blog?
Ending Bum Crack One Pant At A Time
Summer Solar Eclipse 2017-Quilt Along
What tools and resources do you use to manage your blog?
I'm on a WordPress site — so plugins are the best. The one I use the most is the editorial calendar. I love seeing my posts in a calendar layout. Google Analytics is a must have as well. Having all the info that it collects will help you grow, pick topics to blog about and know where your people are finding you. All this info comes in so handy!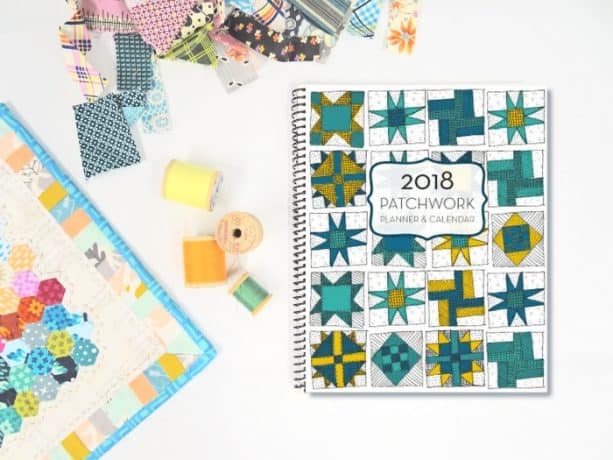 What is your biggest traffic source?
Facebook
What strategies have you used to make that your top traffic source?
I have a Facebook group with over 20k members and a page with over 66k followers. That has helped with building that traffic for sure. Google and Pinterest share the next spot. I am learning more about SEO (it definitely isn't the same as 10 years ago!) and hoping to get that bumped up a bit this year.
Do you have any advice for bloggers on how to grow their traffic?
Connect with others in your topic. Try to put your personality into the mix — don't always go for because SEO told me so kind of posts. Keep learning, but more importantly do it! Take that knowledge and make a plan and do it. Knowing it won't help anything.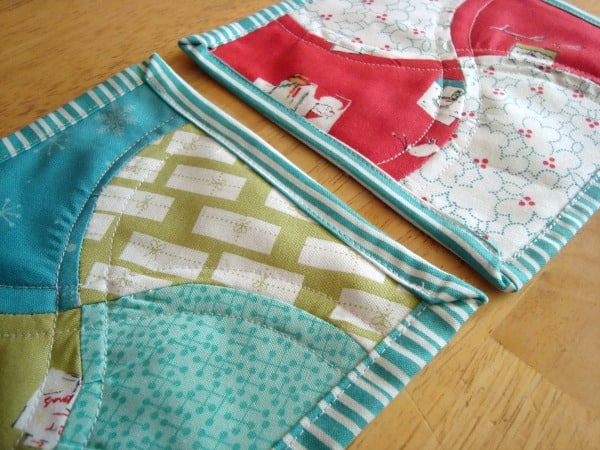 Anything else you'd like to add to help other bloggers grow?
Don't give up… There is a lot of repeating in blogging. We do the same things over and over again. Hang in there and try to enjoy the journey. It will pay off if you keep going and keep with it.
What's the one thing on any restaurant menu you MUST order?
Oooo — I like sweet potato fries. I think that would be it.
___
Thank you so much for making time for us, Becky! Seeing your amazing work is a perfect inspiration heading into the holiday season.
Subscribe for Updates
Stay up to date with the latest from Mediavine