Mediavine Video Capabilities
By now you've probably heard that the Year of Video here at Mediavine is in full swing! At this point though, we're pretty sure it's been upgraded to the Decade of Video!
Video is everywhere from our educational Facebook Live sessions to our amazing video player options. You know that video is HOT right now, but are you using our Mediavine video capabilities to their fullest potential?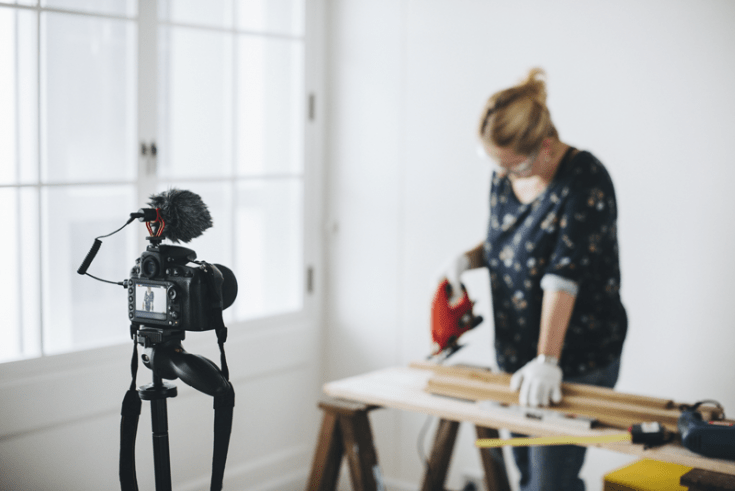 Here's how to make sure you've got your Mediavine video options set up:
Step 1: Create AWESOME video content
Step 2: Upload that video gold to your Mediavine Dashboard
Step 3: Embed your videos into your posts
Step 4: Select a "featured video."
That's all you gotta do right?
Not quite!
If you've selected a featured video but you haven't activated any of our video player options, you are missing out. Selecting a featured video is only the first figure in the equation.
So let's make sure you're nailing Step 5!
How to put your video content to work
If your video settings look like this (with all those boxes unchecked and no featured video selected)…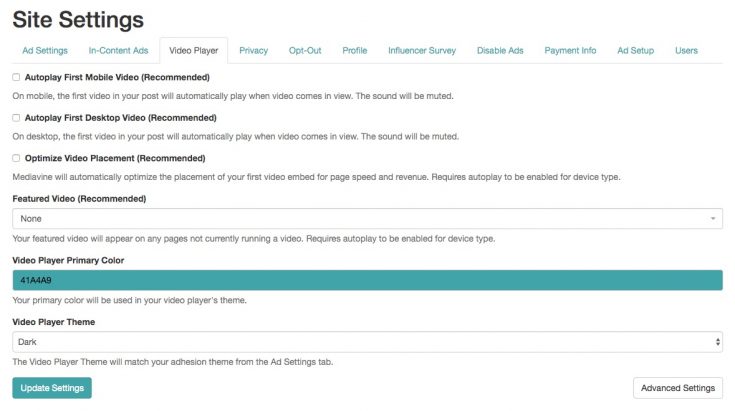 Then you are leaving money on the table!
Without those placements activated, the only video you're going to be running are videos you have manually embedded in your posts. The featured video isn't actually active until you tell it what to do!
Click-to-play is good, but our mobile and desktop autoplay options are downright unbelievable!
This is an example of just HOW lucrative the autoplay features can be. You can see how the mobile adhesion and desktop sticky players perform compared to a regular, "click-to-play" video!
Take a look at the difference in impressions when you enable our autoplay options: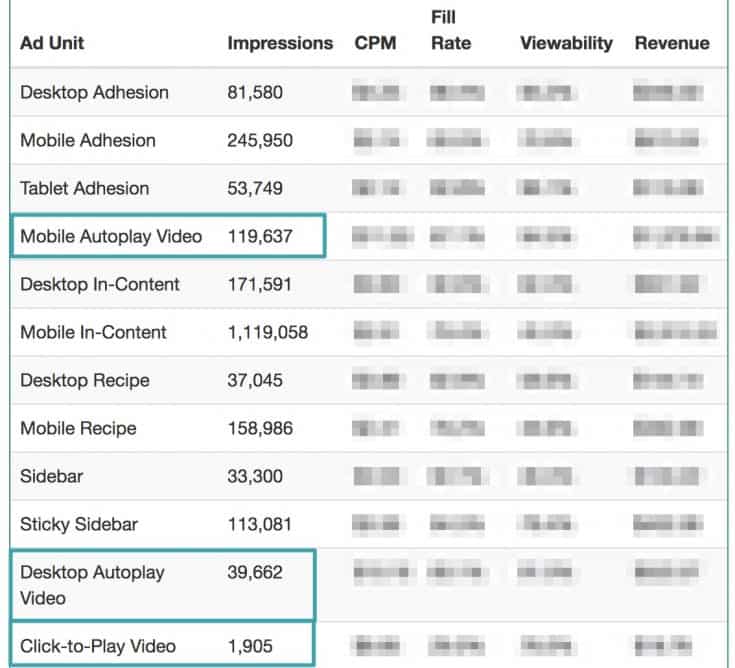 So how do you take advantage of these placements and really put your video to work for you? How do you really highlight the content you worked so hard to create?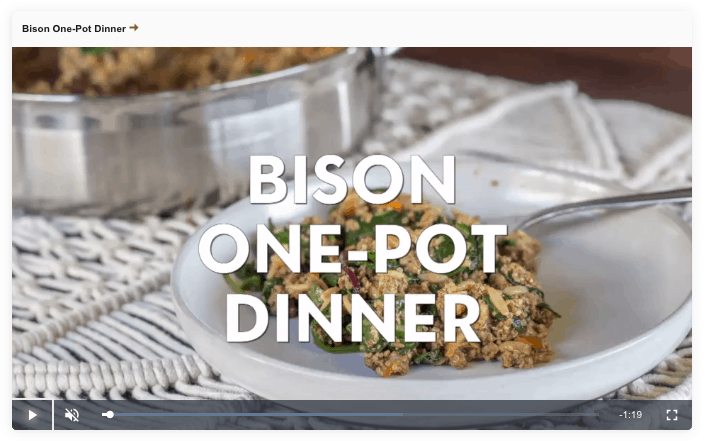 How to do I set up my Mediavine video options?
Mobile Autoplay Video
Turning on your autoplay options is easy, and you'll see the benefits right away!

When you have this box checked, your featured video OR the first video in your post (if you have a video embedded) will play automatically!
This player takes the place of our old mobile video adhesion unit. Now you get the benefit of the player AND your mobile adhesion display ad, plus your readers get the added benefit of a larger player to view your amazing content.
We're really excited about this new player option as a fantastic way to showcase the videos our publishers work so hard to create!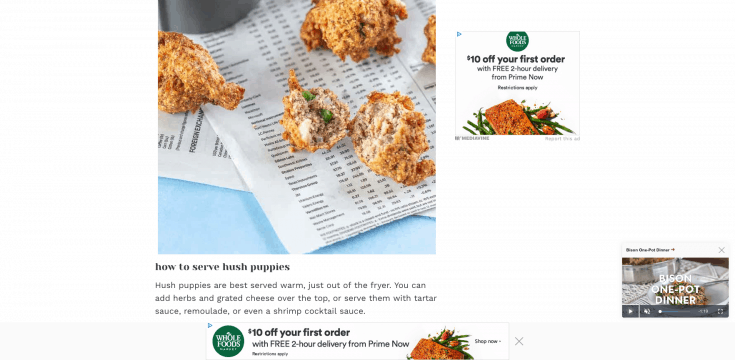 Desktop autoplay video
Were you finding yourself confused about the old video options? Don't worry! You asked, we listened, and then we simplified the options!
The new player options are much easier to understand and to choose what is best for your site and your readers.


To turn on the desktop autoplay video options, simply check this box in your dashboard:

This works just like the mobile autoplay option, in that it will play the featured video you have selected OR the first embedded video in your post if the post has an embedded video.
Optimize Video Placement
If you ran video previously, you may have remembered at first that video would only work at the VERY top of the post. Then we introduced the offset settings. Now optimizing the placement for your videos is easy as checking a box!

When this box is checked, we optimize the placement for you automatically! Now it's super easy to get the optimal placement for site speed and revenue.
Check out our help doc for more information about these awesome new video player options!
What if I don't have any video?
We suggest making a video like this one. "Trending Content," "Reader Favorites" and "Best of" type videos do really well in the featured video placement because they are relevant to any blog post!
They are super simple to make with products like Animoto or Lumen5. It takes just a few minutes, your own photos, and then you have a video file you can upload to your Mediavine dashboard and start making all the dolla dolla bills.
Don't miss this a great tutorial for making a featured video.
What if I still need help?
Don't miss out on some incredible video CPMs because you haven't completed the video player setup or because you break out in a cold sweat anytime someone mentions creating video content!
Head over to your dashboard now and check them out, and as always if you have any questions about your options feel free to reach out to the support team with an email to publishers@mediavine.com!
How to Add a Mediavine Video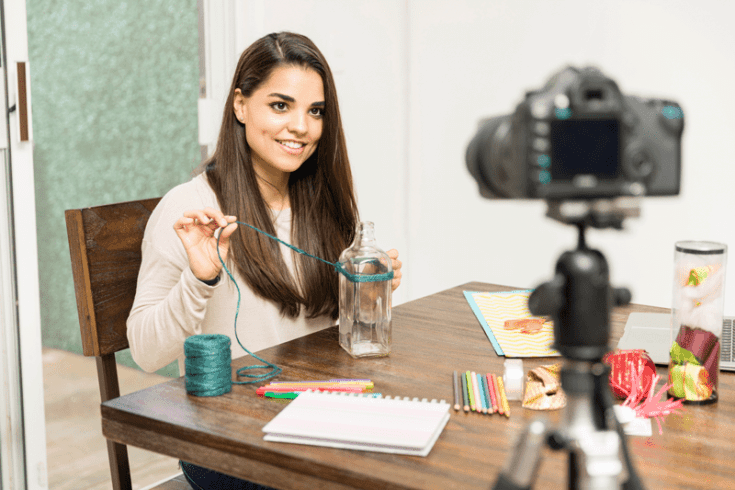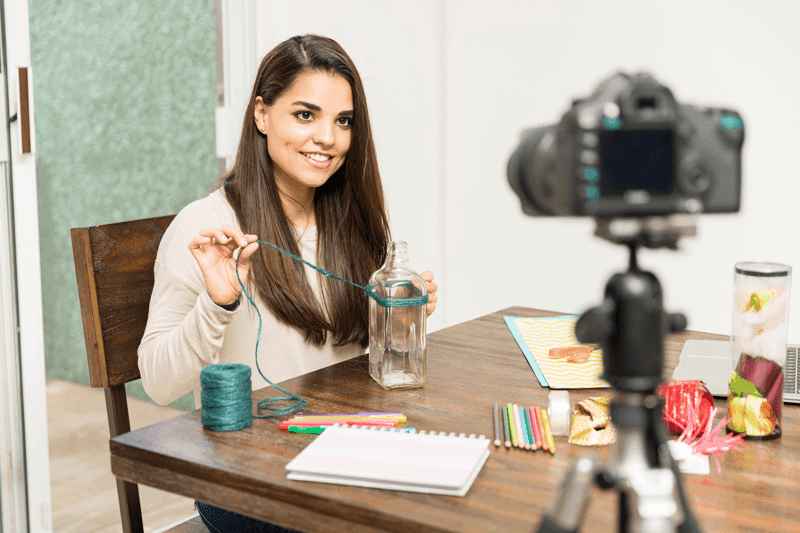 You know that video is HOT right now, but are you using our Mediavine video capabilities to their fullest potential?
Materials
video props and materials
completed video
Tools
camera
microphone
computer
editing software
Instructions
Film or record a video! Then edit it and export a video file, such as a .mp4 file type.
Upload the video to your Mediavine dashboard.
Select it as your a featured video in your dashboard.
To enable the click-to-play player, embed your video in a blog post.
To enable the autoplay mobile video player, toggle on the "Autoplay First Mobile Video."
To enable the autoplay desktop video player, toggle on the "Autoplay First Desktop Video."
Earn lots of money!