If you've got a question, the chances are very good that a Mediavine publisher has the answer.
From discount shopping tips from Kyle of Rather Be Shopping to gluten-free recipes from Nicole of Gluten-Free on a Shoestring, and wardrobe hints from Alison of Wardrobe Oxygen to social media secrets from Latasha of Arts and Budgets, Mediavine publishers cover every niche under the sun.
Making healthy lifestyle choices can be overwhelming, but that's what Tobias, Christel and the rest of the Diabetes Strong team are there for.
Their website is filled with fitness tips and great recipes designed to help you live your best life, whatever your goals. We loved sitting down with Christel and hearing her inspiring journey in her own words, along with her blogging tips.
Tell us a little bit about yourself, your family, and your everyday life.

I'm a fitness enthusiast who's been living with type 1 diabetes since 1997 and decided to make my passion for strength training and healthy nutrition my livelihood. Together with my husband Tobias, I created Diabetes Strong and the accompanying online community to provide free support and tools for anybody living with any type of diabetes.
I'm also an active diabetes advocate, public speaker, and diabetes coach.
Before I entered the world of diabetes, health and fitness, I earned an MBA in Finance & Strategy and worked in the corporate world for the majority of my adult life. Now, most days are spent running the website, communicating with users and coaching clients, having fun in the gym, and going around with my husband and Cavalier spaniel Zoe.
How did you get started blogging?
I started Diabetes Strong (originally called TheFitBlog) in January 2015 as a personal blog about my experiences as a fitness enthusiast living with type one diabetes.
I struggled to find easily accessible information about exercise and healthy nutrition with diabetes online, which sparked the idea of creating a website where I could share my own advice and invite experts from the diabetes community to contribute.
In the beginning, nobody except my mom read the blog…
At the time, both my husband and I wanted to get out of the corporate world and start something of our own. We thought that there was a space in the market for a dedicated website about health and fitness for people with diabetes so we spent the next 6 months researching absolutely everything about blogging, monetization, SEO, and all the other things involved in successfully running a website as a full-time business to find out if it was a viable idea.
In June of 2015, I quit my job (my husband was already an independent consultant) and we started working on Diabetes Strong full-time. This was before we had any traffic or had made even a dollar from the website. We firmly believed that the only way to create a successful website and business was to treat it as a business from day 1!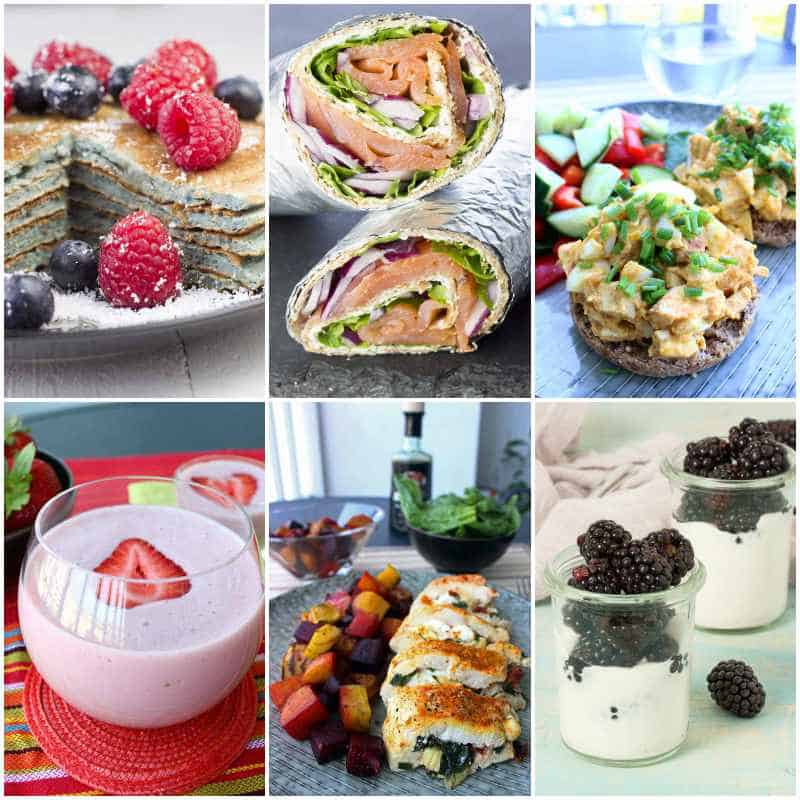 How long have you been a Mediavine publisher?
Since January 2016
What was it that drew you to us as a partner for your display advertising?
That Mediavine had an amazing reputation in the blogging community from day 1. Everyone we spoke to who used Mediavine only had positive things to say (and the earnings to back it up). It was therefore a very easy decision to try Mediavine and we weren't disappointed. Our ad revenue almost doubled when we made the switch.
How has that evolved over time?
Our ad revenue per page view has almost doubled since we started with Mediavine (we optimized everything we could right away), but what really impressed us with Mediavine was the open communication and great customer service.
My husband and I discussed it when writing this post and agreed that Mediavine has the best customer service of any company we have ever worked with – in any industry.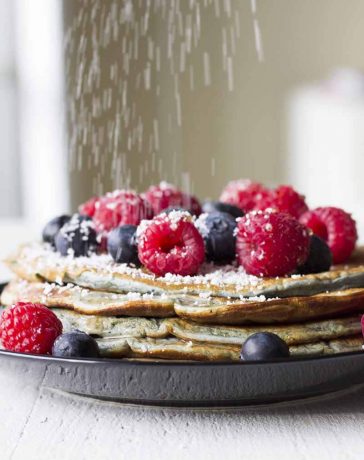 How do you think blogging has changed since you started?
Even though we have only been blogging for less than 3 years, we have seen the general blogging industry become much more competitive. There are thousands of (food) bloggers creating great recipes with high-quality photos so it's very difficult to stand out.
Even though it's easy to get the idea that most bloggers are making a ton of money based on the bloggers you see post on Facebook, the truth is that the vast majority make very little. But because blogging is a fun side project, rather than the main source of income, they still keep doing it. As a result, competition is fierce and it gets harder to drive traffic to your blog all the time, especially since social media is quickly becoming more pay-to-play.
This is why we made two important decisions:
1. To treat our website as a business. We both work (more than) full time and the majority of our time is spent on building partnerships in the diabetes and blogging community, connecting with companies in our industry, and building a team.
2. To focus on running a business – not on creating a lot of content. Great content is of course the cornerstone of everything we do but we don't necessarily need a lot of it. It's better to create one great piece of content and then promote it heavily (and get it to rank in search) than creating five pieces than nobody reads. Because our core content is diabetes articles, we are actually in the process of completely outsourcing our recipe creation. There are a thousand people (just in the Mediavine network) who can create better recipes than we can ourselves at a very reasonable price.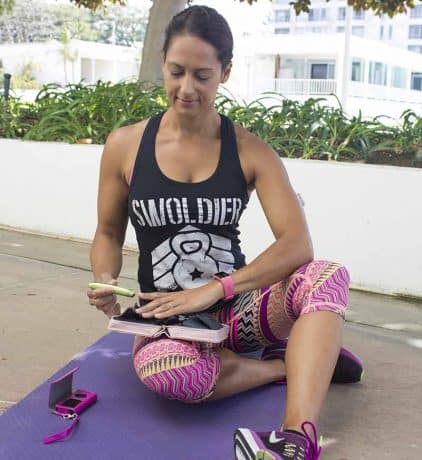 What's the best part of the blog world for you?
That I have people reaching out to me every week telling me how coming across Diabetes Strong has changed their lives for the better. These are people who have felt isolated, who might never have met somebody else living with diabetes or who is at a loss when it comes to how to successfully and safely exercise when living with diabetes. On Diabetes Strong, we give them the tools to be successful and the community and peer support many have been missing. I never got thank you email when I worked as a corporate manager!
I also love how blogging is a business of collaboration. We work closely with everyone in the diabetes community, even websites who many would consider our competitors. We gain much more from collaborating than from competing.
What's the worst part of blogging for you?
You obviously can't be everything for everybody, and trying to cover topics broad enough to satisfy as diverse a group as the diabetes community (+35 Million in US alone) can be challenging. I've ended up moving a little away from some of my core interests (heavy resistance training) to focus broader (general health and fitness) in order to support as many people as possible and keep the website growing. Sometimes it can be hard to accept that what I want to write about isn't always what our readers what to know.
What are your top 3 posts on your blog?
The 3 posts that bring the most consistent traffic are:
1. How to Cook the Perfect Chicken Breast (our first viral on Pinterest with over 1 million re-pins.)
2. How to Lose Weight When You Live With Diabetes
3. Healthy Stuffed Chicken Breast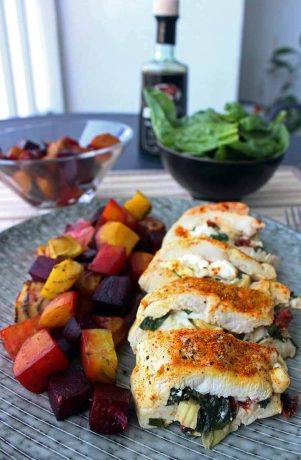 What are your 3 FAVORITE posts on your blog?
1. My Healthy Diabetic Meal Plan
2. There is Nothing You Can't Do with Diabetes
What tools and resources do you use to manage your blog?
Because we try to outsource as much as possible, we use communication and collaboration tools like Skype and Google docs a lot. We also use SEO tools like SEMrush and Moz.
What is your biggest traffic source?
Google
What strategies have you used to make that your top traffic source?
Collaboration! Ranking in search is still very much about having the best backlinks and collaborations are key to that. We guest post, give interviews, and generally collaborate with anyone who are interested and have good websites. Often, writing a post for someone else is more valuable to our business that writing a post for Diabetes Strong.
Because we collaborate with everyone in the diabetes community, and have established ourselves as an authority, we have now reached a point where even large websites and newspapers contact us directly.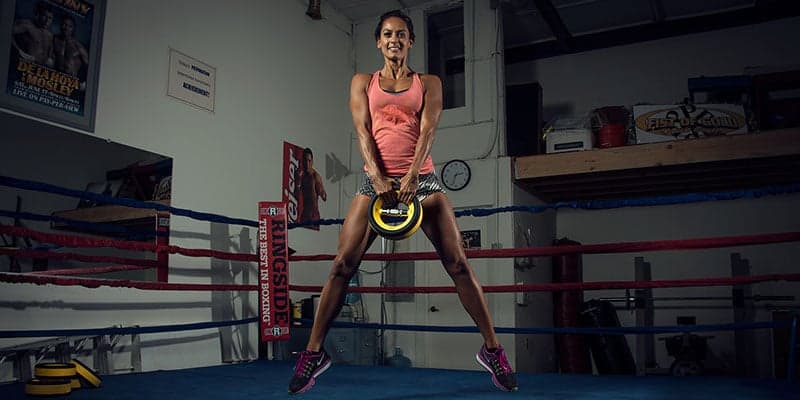 Do you have any advice for bloggers on how to grow their traffic?
Spend less time on creating content and more on collaboration, SEO and growth. If you don't treat your blog as a business, it most likely never will become one.
Anything else you'd like to add to help other bloggers grow?
If you write about diabetes or create healthy, low-carb recipes (and take great photos), send us an email at tobias@diabetesstrong.com. My husband helps a lot of bloggers with growth and strategy in return for a recipe for our website or a good backlink. It's something he really enjoys doing and it's a key part of our business strategy, so please don't hesitate to email him. It never hurts to make a new connection, even if nothing else comes out of it.
What's the one thing on any restaurant menu you MUST order?
Carrot cake! If I could live off carrot cake and still be healthy and meet my fitness goals, that would be my go-to for every meal. Seriously 😛
Subscribe for Updates
Stay up to date with the latest from Mediavine