Here at Mediavine we can't say enough about how inspiring it is to see how hard our publishers work to pursue their dreams and reach their goals. It's also incredible that they are willing to provide tips, advice and share their expertise.
We love the Publisher Interview series, because it gives people a platform to share their story and showcase their success to a new audience.
We've seen these success stories with publishers like Brandon Gaille, and Hand Luggage Only to name a couple of our 5,700 (and constantly growing) publishers.
Today we're pleased to share an interview with Matthew Karsten of the travel site Expert Vagabond.
Say hello, learn how he got started and also his path to success while exploring the world!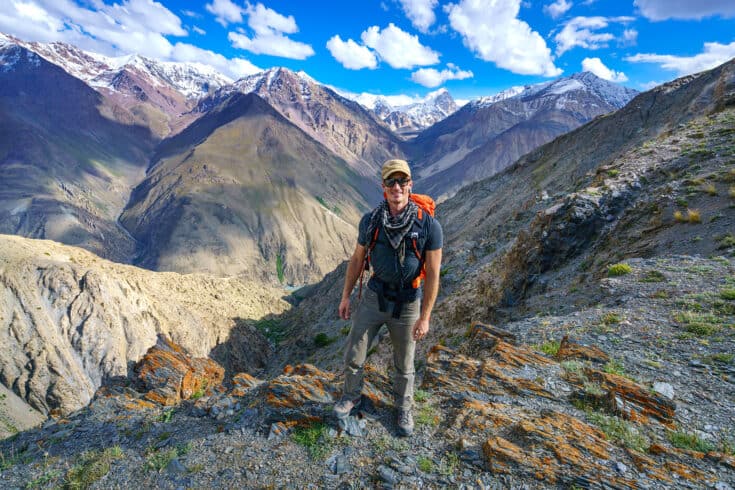 Tell us a little bit about yourself, your family, and your everyday life. (eg. Where do you live? What do you do when you're not working? Do you have any kids or pets?)
Hi guys! My name is Matt, and I'm a travel blogger & photographer who's been "vagabonding" around the world as a nomad since 2010 when I quit my job to backpack around Central America for a year.
I decided to keep traveling, and turned my travel blog into a business inspiring others to travel on a budget and get out of their comfort zones.
I'm now living in Italy as an American expat with my wife Anna (who's also a blogger), our cat and our son Dylan!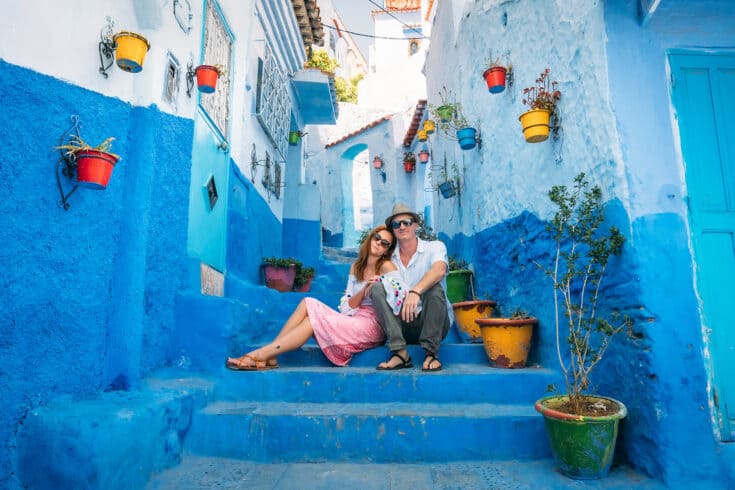 How did you get started blogging?
Before I started my travel blog, I was living in Miami working as a freelance photographer for conferences, nightclubs and car dealerships. I was getting sick of South Florida though, and wanted to go on an adventure.
So I saved some money, read a few books like Vagabonding by Rolf Potts and the 4-Hour Workweek by Tim Ferriss, then sold all my stuff, packed a backpack and slowly made my way around Central America for a year.
I created my travel blog before I left, mainly sharing stories for family and friends, but then other people started following along and I began to take it more seriously — treating it like an online magazine instead of a journal.
How long have you been a Mediavine publisher? How did you first hear about us? What drew you to Mediavine as a partner for display advertising?
I've been with Mediavine for about 7 months now. Before that, I was using a competing service, but kept hearing from other bloggers how much more they were earning with Mediavine, including my wife!
So I finally made the switch, and am so glad I did.
Describe your experience with Mediavine. What do you love about working with us?
Awesome (fast!) customer service, and an easy to use dashboard.
How has your Mediavine ad revenue changed your life for the better?
The passive income that Mediavine generates on my blog allows me to focus my time on the activities I love most, adventure travel & photography.
I'm free to turn down cheesy sponsored projects that don't fit my brand, because I'm not dependent on them for income. That keeps me, and my readers, happy.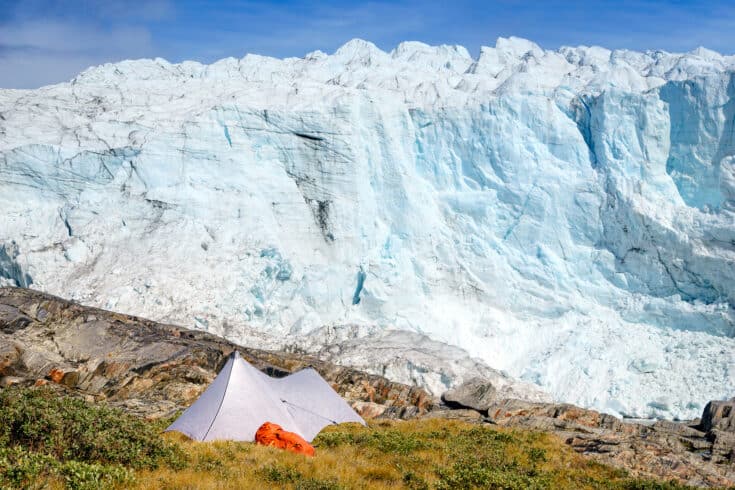 How do you think the blogging industry has changed since you started your website?
It's exploded! There are far more people with blogs these days than when I started. Which is probably in part due to the rest of us being so vocal about how awesome it is to do this for a living.
You really have to do your best to stand out from the crowd, as there's a lot more competition.
Social media is a lot more important now than when I first started in 2010. In fact, I see some people only concentrating on Instagram.
However I'm of the opinion that social media should just be used as a tool to support a blog, not as your main creative outlet.
A blog is something you own, and have complete control over. Unlike your social media accounts, which could disappear overnight. And there are many more passive income opportunities on a blog than there are on Instagram.
What are the best and worst parts of blogging for you?

I love the freedom it gives me to write about what I love. To set my own hours. To travel (or live) almost anywhere. As long as I have internet access, my laptop and my travel camera gear, I can get work done.
Travel blogging is a creative type job that is never boring, always with something new to see or learn. I still have to pinch myself from time to time to make sure I'm not dreaming — that this is REALLY my job.
But, there are some downsides too. I recently started to get burned out from all the traveling we were doing. Constantly planning trips, booking hotels, long flights, living out of bags, trying to work from coffee shops with bad WiFi, etc.
I'm very glad we decided to settle down in Italy for a year. Especially now that we have a baby to look after too!
What has been your biggest success as an influencer? (eg. traffic growth, sponsored work, etc.)
I'm of the opinion that bloggers should invest time and money into little "projects" that have some newsworthiness to help get extra attention from major media outlets.
For example, a few years back I decided to hitchhike across the United States from coast to coast, sharing my journey in real-time, along with photos and stories of the people who were picking me up.
This got noticed by some big sites, and I received some great press from it. I try to plan these little PR stunts every once in a while.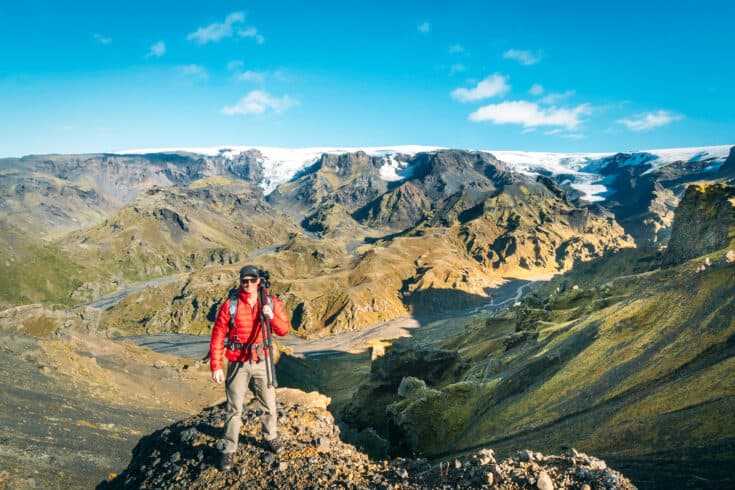 Who are your FAVORITE bloggers. Who inspires you? Why do you like them?
Uncornered Market – I'm a big fan of Dan and Audrey's travel blog, full of good writing and useful tips for engaging in sustainable travel. Very important these days!
Maptia – I'll be the first to admit I'm not an amazing writer, so I regularly enjoy reading this site which features fantastic travel writers (and photographers) who might not have very popular blogs themselves.
In A Faraway Land – Marta's site is full of amazing photography and useful tips from her road trips around the world. I love seeing what she's up to.
Kara & Nate – This likable travel couple puts together some incredibly inspiring travel videos on YouTube. Following their adventures is a lot of fun!
What are the most popular 3 posts on your blog?
Getting Paid To Travel – The most common question I get is how do I make money while traveling, so obviously this article is pretty popular!
Travel Quotes – You know all those inspirational travel quote photos you see on Instagram? Many people find the quotes from this one.
How To Travel To Cuba – With the rules constantly changing, many Americans don't know if they can travel to Cuba or not. This is where I share how I did it.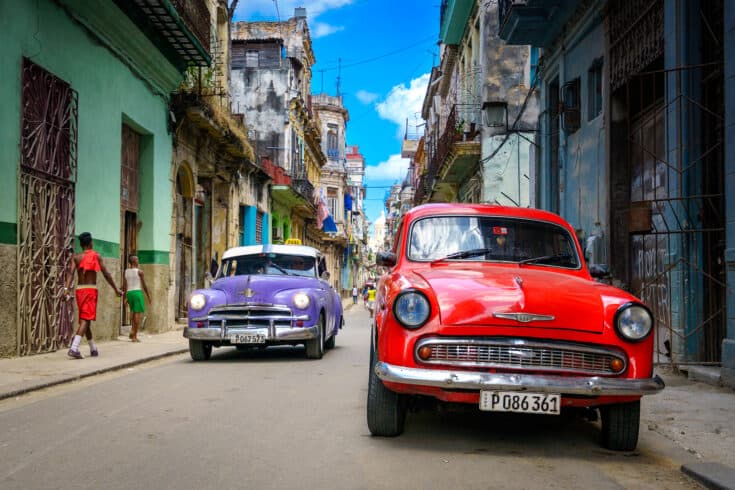 What are your 3 personal favorite posts on your blog?
Hiking Greenland's Arctic Circle Trail – My favorite adventures are the tough ones. This is my account of hiking 100 miles solo through Greenland.
Trekking Through Afghanistan – Another difficult place to visit. Here's a photo essay from my time camping in the mountains there.
Travel Photography Tips – People always ask what camera I use, but that's not the key to great travel photography. I share some good tips here.
What tools and resources do you use to manage your blog? What could you not live without? Why?
For software, I use Ahrefs for SEO research, Adobe Lightroom for editing photos, Final Cut Pro for YouTube videos, and BirdSend for managing my email newsletter. For hardware, I run my blog from a 13″ Macbook Pro, and own a quiver of travel-friendly cameras for shooting photos & video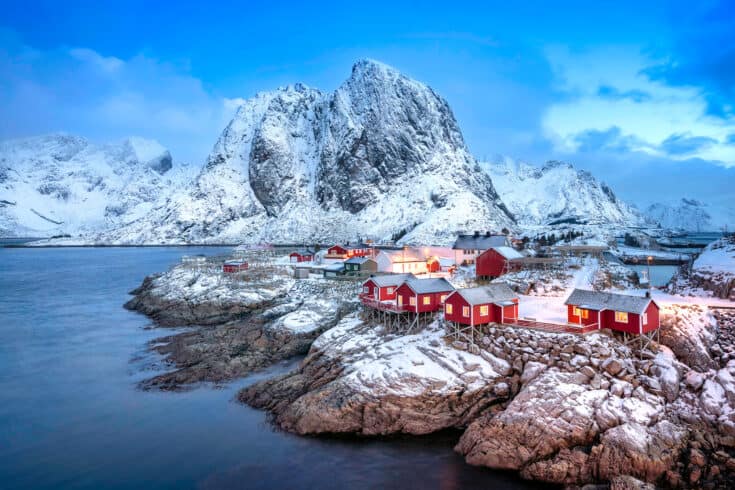 What is your biggest traffic source? What strategies have you used to make that your top traffic source?
Google is my biggest source of traffic. Learning about SEO through courses and tutorials, writing more long-form content and providing more useful "answers" to the questions people are searching for on Google.
Do you have any advice for bloggers on how to grow their traffic?
I suggest a mix of fun, entertaining articles (the ones we all love to write), as well as the useful (but less fun) "how to" articles that people are actually searching for.
Readers will find you because of the "how to" articles, and stick around to become regular readers because of the entertaining ones.
Anything else you'd like to add to help other bloggers grow?
It's a long-term process. Don't get discouraged if you don't have thousands of readers after a year. The only people who read my first articles were family members — it took most of us a LONG time to see the big traffic numbers we get today.
Feel free to go back and read my first blog posts if you want to have a good laugh!
What's your favorite quote?
"To awaken alone in a strange town is one of the pleasantest sensations in the world." – Freya Stark
Subscribe for Updates
Stay up to date with the latest from Mediavine