Being smart about where you spend and saving money go hand-in-hand.
What else goes hand-in-hand? Our talented publishers, Kelan and Brittany Kline AKA The Savvy Couple. They're an entrepreneur and teacher team who is passionate about personal finance and living a life of freedom.
We love hearing our publishers' stories, no matter the niche. Whether it's Becky Jorgensen of Patchwork Posse's sew amazing story or the journey to success for Deb & Dave Bouskill of The Planet D, the content creators of Mediavine never fail to get us inspired.
Kelan joins us on the Mediavine blog today to share how he and Brittany got their start in finance blogging as well as their savvy tips and techniques for growing a personal finance site, right down to their monthly restaurant budget.
Hi Kelan, we're so glad you're with us!

Tell us a little bit about yourself, your family, and your everyday life.
First off, thanks for having us! We are excited to share a little bit of our story and how we got into blogging.
We are Kelan & Brittany, the super team behind the personal finance & lifestyle blog The Savvy Couple.
Brittany is a full-time 4th grade teacher and loves what she does.
I became a full-time blogger after I quit my job in May 2017 to run our site.
We just had our first little girl Kallie at the start of August (2018). We are beyond blessed to add mom & dad to our job titles now.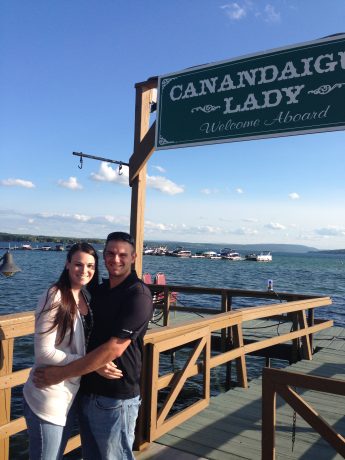 How did you get started blogging?
Fair warning, this is a loaded question for me :-D. I'll try to keep it short.
I was going on my fourth or fifth job after college, some of which included insurance sales, UPS driver, office manager, and jail deputy. Every single job I had I ended up hating. Mostly because someone else was controlling my time.
I knew I wanted to start my own business so I started doing some research. I found that becoming a home inspector had everything I was looking for (high pay, set your own schedule, working with people, etc).
So I went back to a trade school while working full-time and became a Certified Home Inspector.
That summer Brittany and I started to stumble upon these personal finance blogs and became obsessed with them.
These everyday "normal" people were making extremely good money working from home doing what they loved. I was 110% hooked and started my dream of becoming a successful full-time blogger.
Since I have always been passionate about personal finance, helping others, and making money online, starting a blog was a no brainer.
We started our blog as a side hustle in July 2016. Around 9 months later (May 2017), I told Brittany I was quitting my job to blog full-time. It was a funny conversation because our blog had only made around $50 at the time.
We saved up a ton of money and luckily everything worked out as planned. It's been an absolute blessing to both of our lives.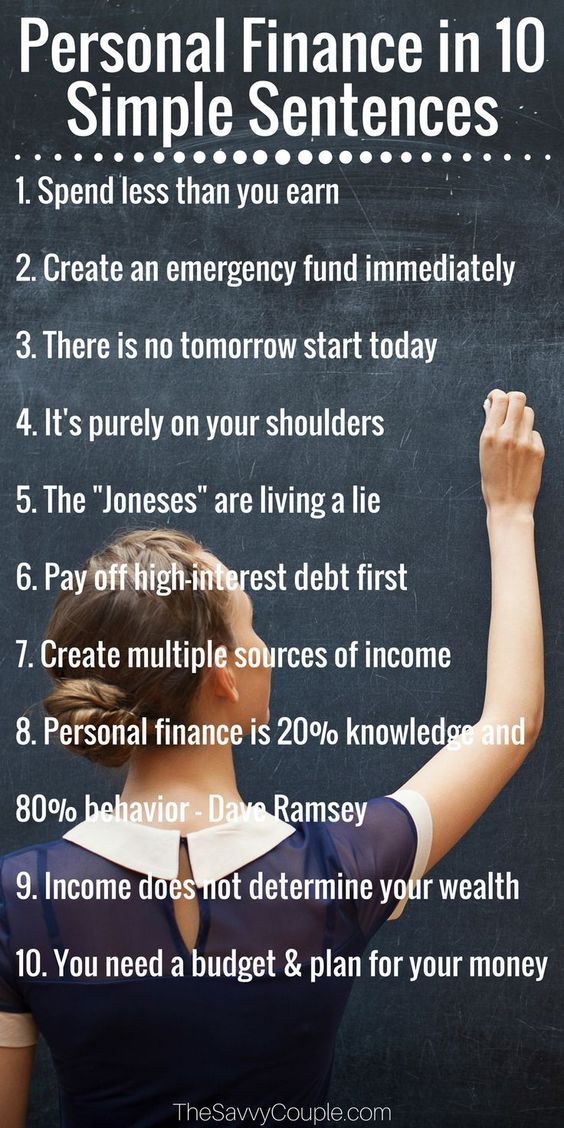 How long have you been a Mediavine publisher?
We joined Mediavine September 2017. Basically as soon as we hit the Mediavine traffic threshold we applied right away.
What was it that drew you to us as a partner for your display advertising?
Word of mouth. You guys have an awesome reputation in the blogging community as the premium ad company.
We were using Google Adsense for a few months before and realized that in order to make a significant amount of money with them we would need hundreds of thousands of page views.
After some research and talking to other successful bloggers we knew Mediavine was the ad company we were going to join.
How has that evolved over time?
Since the moment we applied and heard back we have been amazed at the service Mediavine provides. The customer support is absolutely incredible!
The on-boarding process is quick & easy. It's done in an extremely professional way which makes it very streamlined.
Partnering with Mediavine is what really changed our blogging game. As far as monetizing traffic it does not get much easier than having an ad company.
We love having a consistent income each month from our ads.
One of our favorite features is being able to turn ads on and off for specific pages or posts. It's a great way to test heavy affiliate posts to see if too many ads effects conversion rates.
How do you think blogging has changed since you started?
I think as time goes on it will continue to get more and more competitive. Larger companies are starting to see the importance of content marketing and how it can benefit their businesses.
I don't think it's going to dry up anytime soon but it is getting harder to grow a blog from scratch to full-time income. You have to really stand out and create amazing content.

What's the best part of the blog world for you?
A couple things:
1) The ability to reach millions of people and help them with their everyday problems. Our mission statement is to help as many people as we can 'Live Life Better'. It's awesome to be able to do this each and every day.
2) The community is hands down the best community I have ever been a part of. Everyone for the most part is extremely helpful, generous, and kind. It's great to be surrounded by those that want you to succeed and motivate you to be the best you can be.
3) FREEDOM – There is no other business in the world that you can start so cheap and have the ability to grow it to something huge. I love the challenge of growing each and every month. The fact that I get to set my own schedule and work where I want, when I want, has been absolutely life changing.
What's the worst part of blogging for you?
Being an extrovert it can get lonely sometimes. My only co-worker is our dog Charlie and my "virtual blogging friends" I haven't met in person yet. Haha
Luckily Brittany has off 3 months out of the year being a teacher. So the summer months are always great working together.
Also, I have dyslexia and ADD so the editing process is my worst nightmare. That task was quickly handed off to Brittany.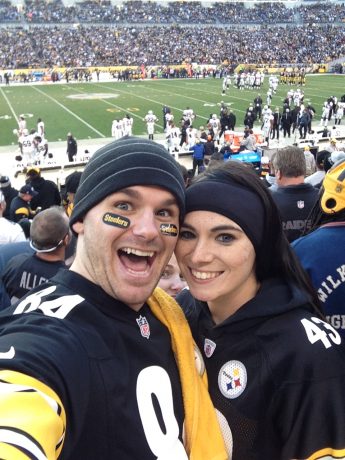 Who are your FAVORITE bloggers. Who inspires you? Why do you like them?
All of these people have been a huge motivation to us in our blogging journey. They are all super successful and create incredible content.
What are your top 3 posts on your blog?
15 Money Tips Dave Ramsey Wishes Everyone Knew Sooner
15 Meal Prep Recipes That Will Save Your Sanity
13 Frugal Living Habits That Will Help You Save Money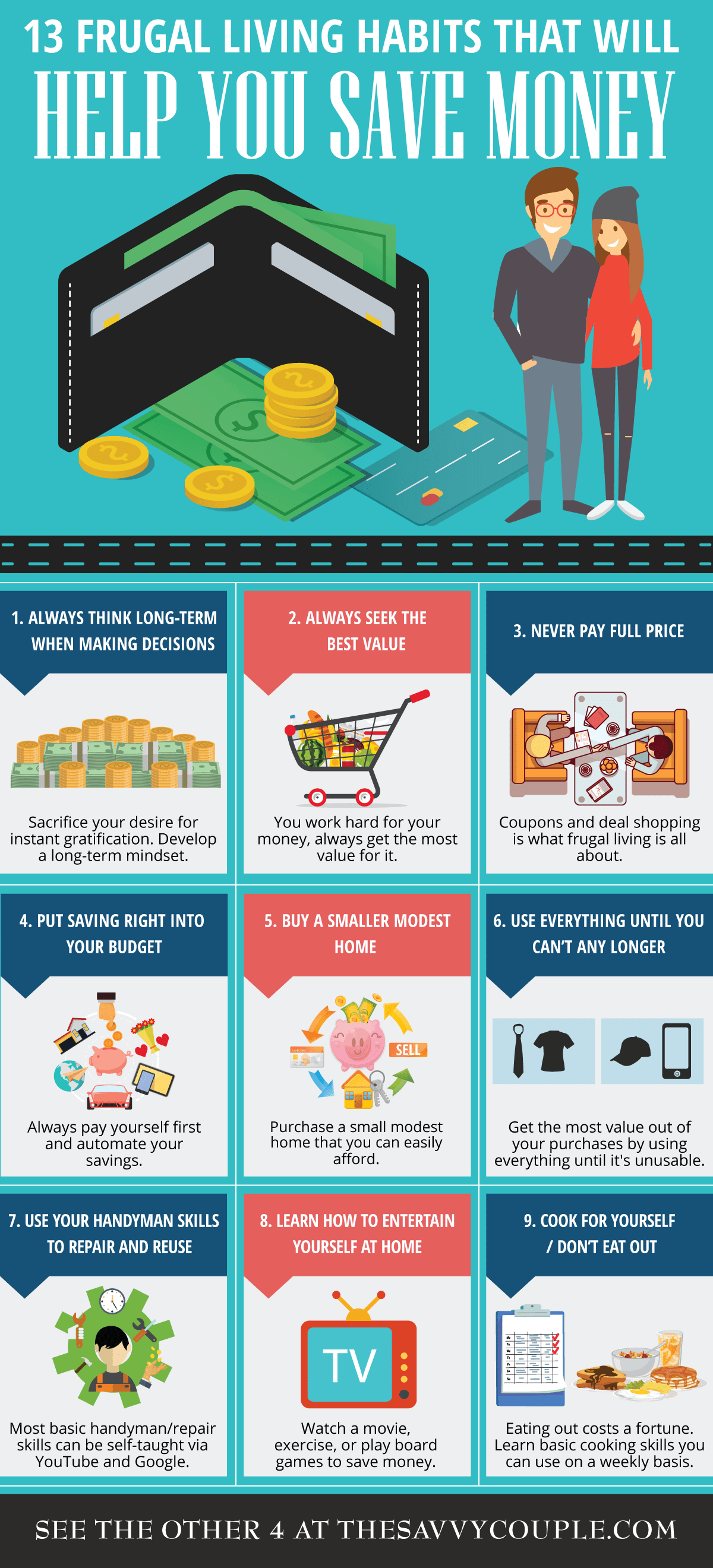 What are your 3 FAVORITE posts on your blog?
My all time favorite post I wrote is 10 Things You Are Doing To Make Life Harder Than It Needs To Be.
I also enjoyed writing these two posts as they have helped a bunch of our readers make extra money in their spare time:
7 Ways to Make Money Online That You Need to Try Today
10 Legitimate Paid Survey Sites That'll Make You Extra Money Each Month
What tools and resources do you use to manage your blog?
Tailwind, Buffer, AdEspresso, ConvertKit, Canva, KWFinder, Shopify, Quickbooks are all tools we use regularly.

What's your biggest traffic source?
Recently it's been a toss up between Facebook and Pinterest.
What strategies have you used to make that your top traffic source?
Facebook — We focus on running ads to our top articles that perform well organically on Facebook. Using AdEspresso to create and test 30-50 variations of an ad within minutes has been huge for us. Our CPC (cost per click) normally ranges between $0.02 – $0.03.
Pinterest — We focused on making sure our entire account is SEO optimized. We create 2-5 pins per article to test on different boards. We use Tailwind exclusively to schedule our pins and see which boards are performing well. We always make sure we are pinning to relevant boards that are sending us traffic and engagement.
SEO — Our plan is to continue to make evergreen content that ranks well in Google. We are currently putting a bunch of time into expanding our knowledge on SEO and building up our backlink profile.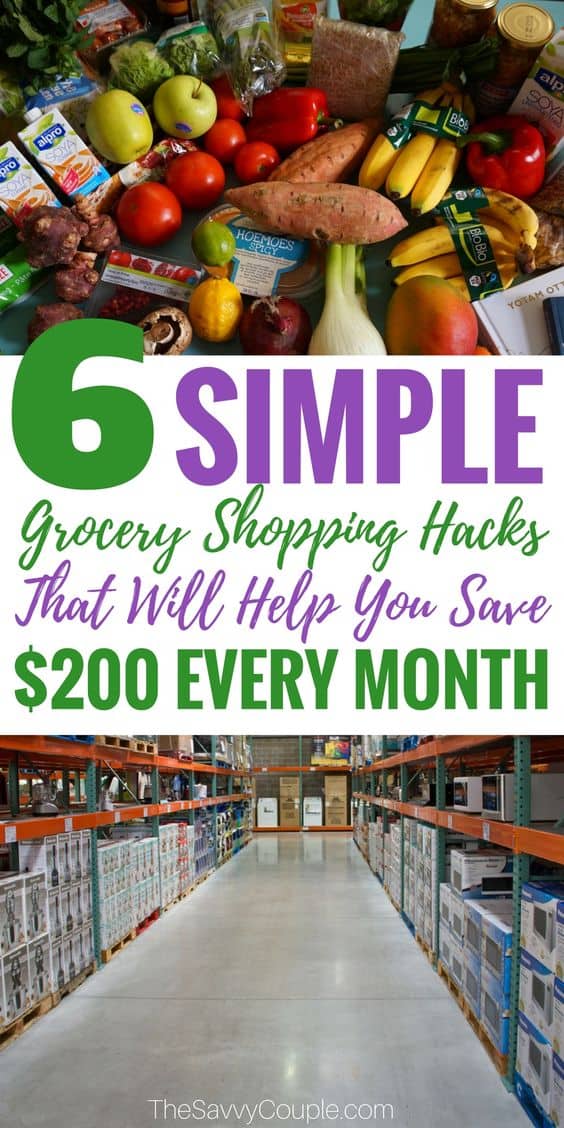 Do you have any advice for bloggers on how to grow their traffic?
Pick ONE social media platform to master first. We were told this when we started and did not listen. BIG MISTAKE.
It's important to become an expert at a single platform first then once it's driving traffic move to the next.
We still highly recommend all new bloggers focus their attention to Pinterest.
Anything else you'd like to add to help other bloggers grow?
If your goal is to become a full time blogger (How to Become a Full-Time Blogger & Make Money Within a Year) you need to treat it like a business from the start.
You should be investing at least 50% of the income you make back into the business. This includes buying ads, new software tools, mentorships, courses, etc.
The only reason I was able to replace my income so quickly was I treated it like a business and invested money back into it.
Buying courses to educate yourself will have some of the best ROI in your blogging business.
We just published a really helpful article for newer bloggers to learn from expert bloggers mistakes: 18 Full-Time Bloggers Share Their Biggest Blogging Mistake
What's the one thing on any restaurant menu you MUST order?
Believe it or not, our restaurant budget we try to stick to each month is $50.
Kelan – Steak
Brittany – Eggplant Parm
We both order water every time because drinks are way overpriced. Plus, we would not be The Savvy Couple if we don't save where we can.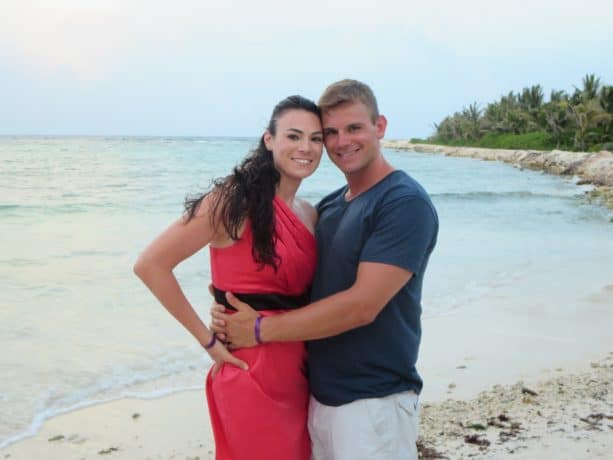 Subscribe for Updates
Stay up to date with the latest from Mediavine