We loved the opportunity to talk with Deb and Dave of the super fun adventure travel site The Planet D.
Hearing the story of how they made their travel dreams a reality through a leap of faith and quitting their jobs in the film industry is inspirational, as is the way they see the world and do life together!
And, of course, we LOVE the 'task' of going through their pictures to choose which ones to feature in this post. It's always a struggle when we interview travel bloggers like Deb and Dave, Finding The Universe and Be My Travel Muse.
Welcome to the Mediavine blog, Deb and Dave!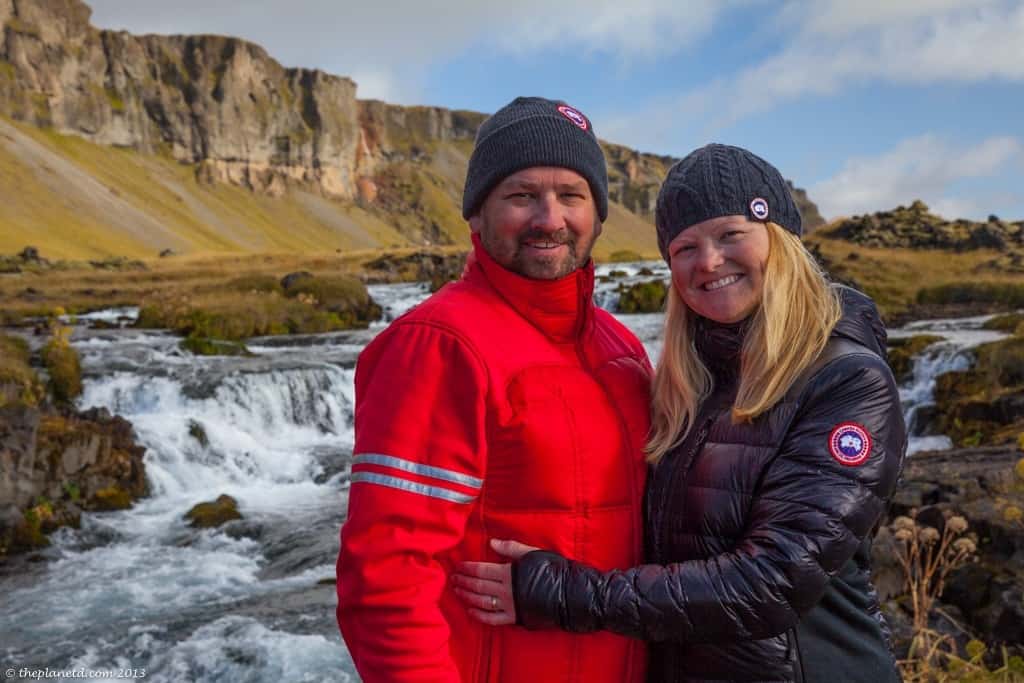 Tell us a little bit about yourself, your family, and your everyday life.
Hi everyone, we're Dave and Deb. A married couple of 21 years that decided to leave our careers in the lm industry in 2009 to pursue a life of travel.
We have been living the life of digital nomads ever since, without an address or place to call home. During the past eight years, we've done adventures on seven continents and more than 100 countries.
But we are very excited because we just moved back to our hometown of Toronto, Canada, and are getting ready to finally have a home base again. We will still continue to travel, but after several years, we will have a place to call home between trips.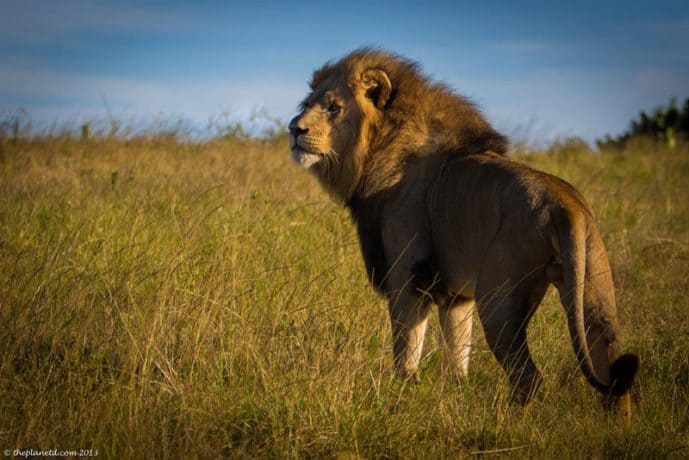 How did you get started blogging?
Before we started our travel blog we were freelancers in the Toronto film industry. Dave worked in the lighting department on such feature films as Chicago and The Incredible Hulk. Deb worked in as a makeup artist for Canadian television. Between contracts, we went traveling every spare moment we had and after splitting our time between work and travel for seven years, we finally decided to take the plunge and travel full time.
Coming from a lm background, we decided to pitch a TV show about an average couple that took on extraordinary adventures. Our first trip was to sign up for the Tour d'Afrique, the world's longest cycling race from Cairo, Egypt to Cape Town, South Africa. We felt we needed to do something epic to stand out from the crowd and it worked.
We hired a publicist and received a lot of publicity. We started The Planet D to keep people up to date on our race through Africa and to use as a place where people could see our media appearances, videos and photography to help us sell our show.
The TV show didn't pan out, but we found that people were interested in our travels and after Africa, we began to draw on our previous travel experiences to share on our blog. It grew quickly and we knew that was our future.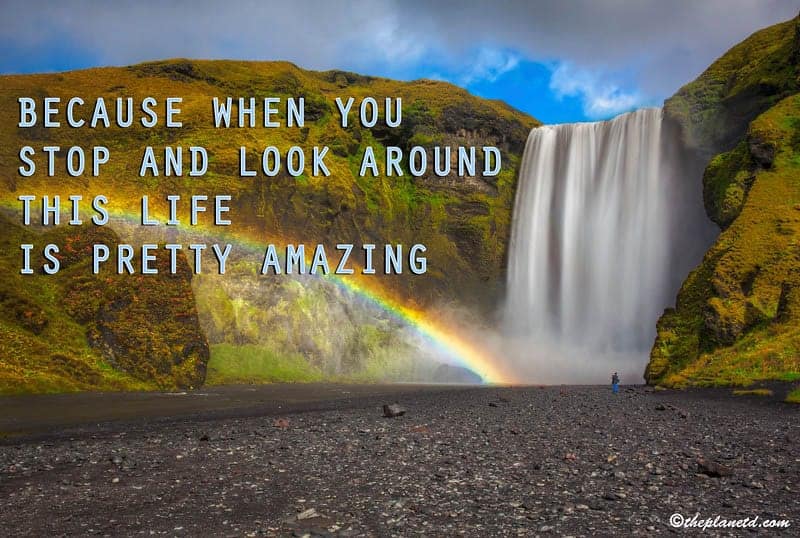 How long have you been a Mediavine publisher?
We've been Mediavine publishers for one year.
What was it that drew you to us as a partner for your display advertising?
We were drawn to Mediavine because we saw other travel publishers rave about it. We liked the fact that there was a lot of support right off the top. We had an on-boarding session with a Mediavine expert who helped us fix our sidebar sizing to accommodate Mediavine ads and Mediavine even put us in touch with a web developer to help with some site speed and optimization.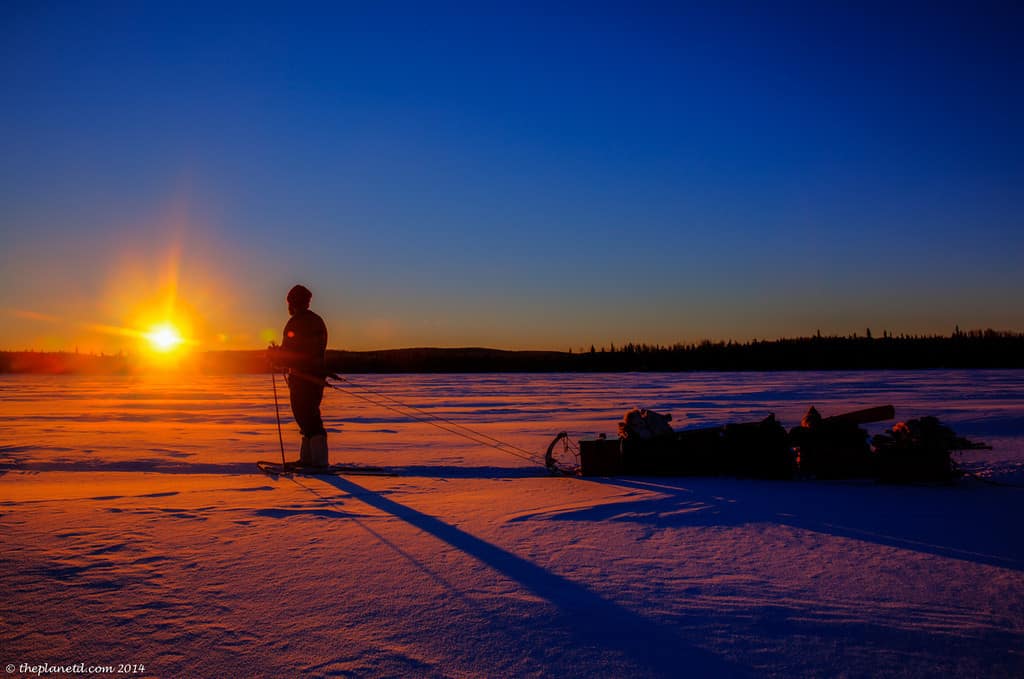 How has that evolved over time?
Mediavine is always changing and the support system is fantastic. They have added video ad options and they let the publishers decide whether they want to show videos or not. They are constantly updating advertisers and finding new ways to increase revenue. They also make sure to keep site speed at an optimum levels for the publishers.
How do you think blogging has changed since you started?
Blogging has changed so much since we first started. When we took the plunge to travel full time in 2009, we didn't even have a proper smart phone. We updated our daily activities like a diary at Internet cafés or the occasional wifi hot spot that we could find in India.
Social media wasn't as prominent as it is today. We were huge Twitter users, but that was it. No Instagram, Facebook or Snapchat.
We have noticed that our daily diary type updates on the blog have been taken over by our social media. What we used to put on The Planet D daily, is now shared through Tweets or Instagram stories.
Our blog posts are now more in-depth resources that give a lot of information for those looking to travel.
Our personalities and the inspirational side of the blog is coming through more on Youtube videos and social media.
When we first stared, we had no idea how to make money blogging and weren't sure if it was even possible. We just knew that we loved to travel, we loved to create and we loved to share our experiences with our readers.
There weren't the resources like today where we could learn how to run a blogging business; we literally made it up as we went along.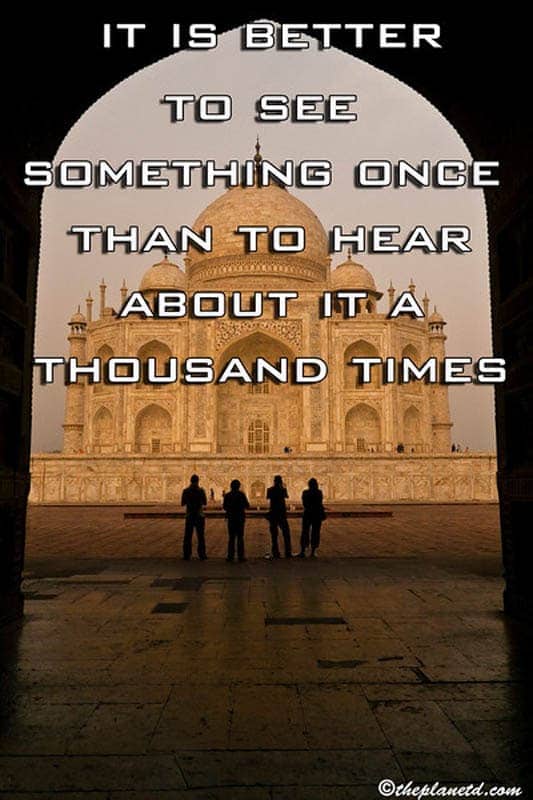 What's the best part of the blog world for you?
We love being able to work together and to have control of our own destiny. The blog world is always evolving and if you keep your ear to the ground and continue to learn, there are endless possibilities to achieve success.
It's creative and always a challenge and we enjoy the game of constantly looking for ways to be better at our craft.
What's the worst part of blogging for you?
The lack of balance we've had in our lives. We've constantly worked to have more time at home. We have spent eight years in constant motion and we very rarely stop.
When you love what you do, it's easy to have it take over your life. But it has taken a toll. We don't have regular a circle of friends. Most of our interactions happen online and we feel it's important to connect in real life.
We're hopeful that is all going to change now that we have a home base again and are going to take shorter trips so that we can reconnect with friends and family.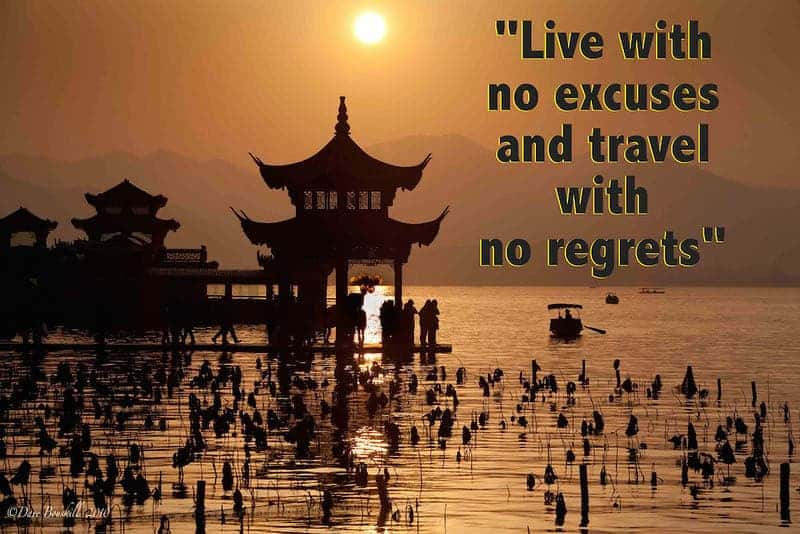 Who are your FAVORITE bloggers? Who inspires you? Why do you like them?
Curb Free with Cory Lee – 
We've been following Cory since he first started blogging and are in awe of how he has grown. He's a true inspiration sharing what it is like to travel the world in a wheel chair. He has done more adventures that most people out there.

Explore with Erin – Erin is super positive and impressive. We knew her when she started her first blog and when circumstances changed and she had to start another new blog from scratch, we marveled at how quickly it grew.
Alastair Humphries – 
Alastair is one of the great adventurers in the world. He inspired us when we were researching our cycling trip through Africa and he has continued to take on great adventures. His blog is our go to when we need motivation and inspiration.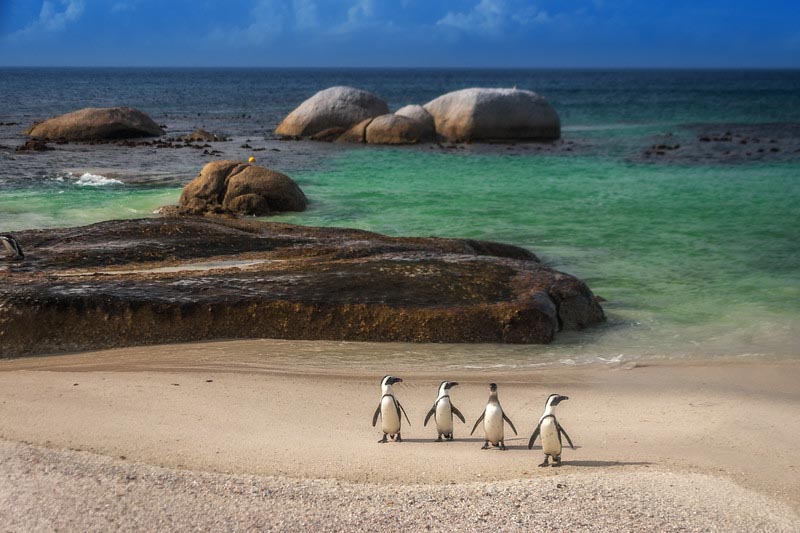 What are your top 3 posts on your blog?
1. The World Can Learn a Thing or Two from Canada – 
It's a post we wrote about how the Tragically Hip affected our nation.
2. Travel Quotes – We used to share daily travel quotes on Twitter and this is a compilation of some of our favorites.
3. 13 Awesome Things to do in South Africa – 
We wrote this after already writing several posts about South Africa and it was a surprise to see how it took off.
What are your 3 FAVORITE posts on your blog?
1. Pacifying Rio's Favelas – Out with the Gangs in with the Tourists
2. 
Expeditions are Glamorous in Retrospect
3. 
From Trailer Park to Travel Blog – Our Path to Success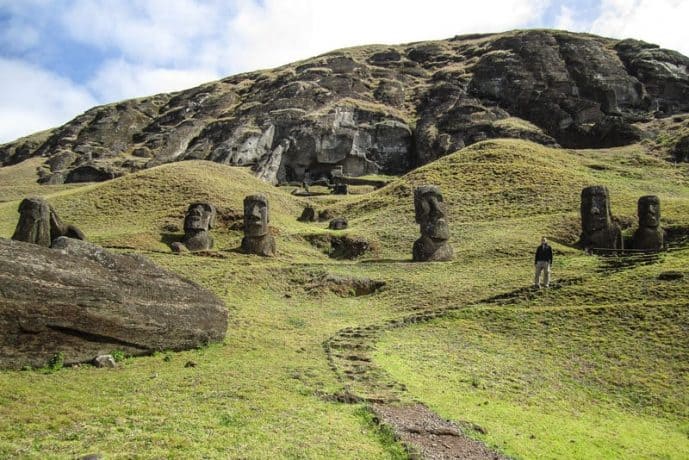 What tools and resources do you use to manage your blog?
We use Link Assistant to help with SEO, KeySearch for keyword research, Google Analytics, Google Calendar, Tailwind for Pinterest and Aweber for our newsletter.
What is your biggest traffic source?
Google
What strategies have you used to make that your top traffic source?
We have focused on writing good, in-depth content. When we first started blogging, we didn't put any emphasis on keyword research but simply wrote about our experiences and made sure to give solid advice on destinations and our adventures. Because of this, we ended up at the top of a lot of search terms.
We focused on building our brand, which led to a lot of interviews and media appearances that helped to build links back to The Planet D by default.
By building a solid base of information and a strong brand our blog obtained a strong domain authority and now when we write a post with a focused theme or piece of information, we have a good chance of ranking well.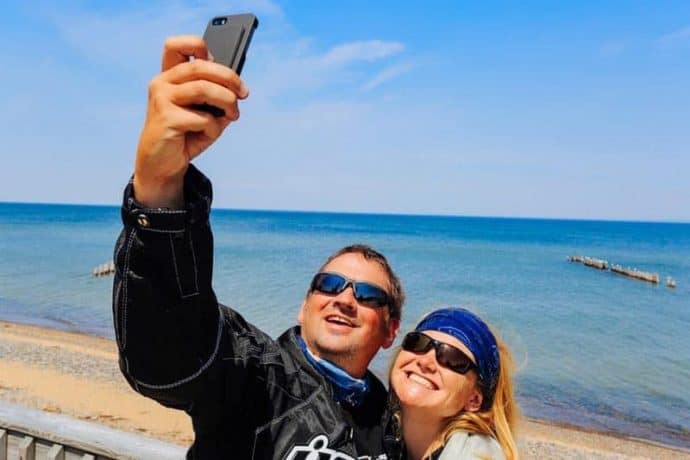 Do you have any advice for bloggers on how to grow their traffic?
Write good content. It sounds cliche but when you give your readers something that they need, they will continue to come back. Be it information, inspiration, humor or whatever your strength is, continue to give people a reason to come back to your blog.
Don't focus on writing posts strictly for keywords and search engine placings, write because you want to convey information to your readers.
In the beginning especially, let people see your personality and stay consistent. As you grow you can branch out a bit, but you really need to have a clear and consistent voice for people to know what to expect when they come to your blog.
Anything else you'd like to add to help other bloggers grow?
Have patience. Traffic and audiences won't grow overnight. It's by consistently posting content, interacting on social media, and writing for others that you will eventually build your blog. Too many people are looking for a quick solution to growing, when it takes time to build a foundation.
What's the one thing on any restaurant menu you MUST order?
Cheese for Deb. A good steak for Dave.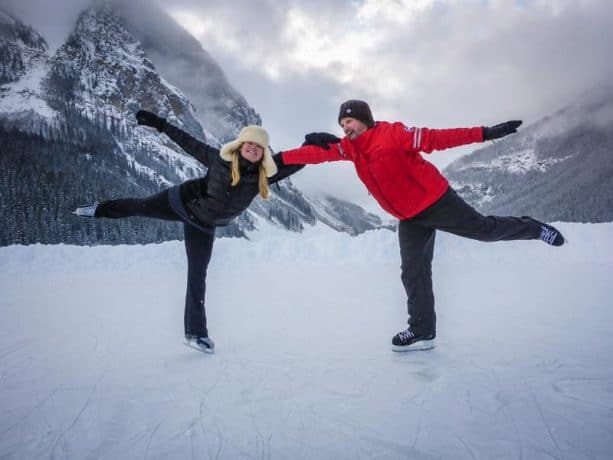 ____
Thanks for making the time for us, you guys. We're so happy you're with us at Mediavine and we're willing to make the ultimate sacrifice if you ever need a travel companion and/or steak and cheese taste-tester.
For more MVP Q & A's, check out our interviews with Melanie of Mel's Kitchen Cafe and Alexis from Fitnancials.
Subscribe for Updates
Stay up to date with the latest from Mediavine