Mediavine recently made an unexpected list that we wanted to share with all of you who helped us get there: 20 Internet Giants That Rule the Web.
This very cool infographic shows how the web has evolved from its nascency in 1998 to what it is today.
Some of the Internet Giants of the Dial Up Age are still alive and kicking … Altavista and Geocities, not so much. As a small business founded in 2004, it only took Mediavine 18 years to crack the top 20.
The fact that we're on a list with household names like Google, Microsoft, Amazon, Facebook (sorry, Meta), Apple and Disney is neat, but it's not the most impressive part to me.
First, the obvious reason we're so proud of this and sharing it with you today: We're one of the few companies listed that represents the voice of independent publishers.
These Internet Giants are shaping the future of the web, and we're incredibly proud to be among them thanks to our publishers; we hope we always make you proud in how we reflect this community and fight for its voice to remain powerful and influential.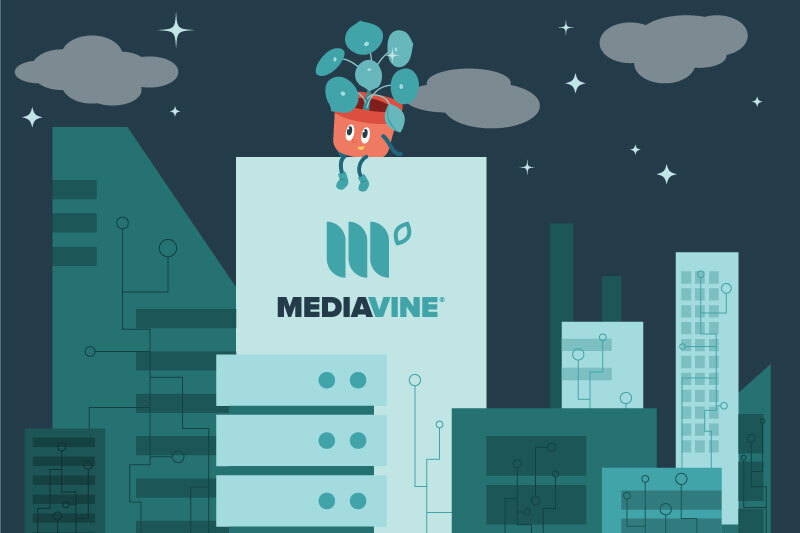 Beyond the makeup of Mediavine publishers, there's something even more unique about our presence here:
I challenge you to find another Internet Giant that isn't publicly traded or investor backed.
Even the two other ad management companies on this list have raised hundreds of millions of dollars to join those ranks.
Why Does Being Independent Matter?
If a company has raised money — either through the stock market or private equity — it means they've taken on shareholders.
Which, in turn, means that these corporations have a fiduciary responsibility to act in the best interest of those shareholders.
Which means that the other 19 players controlling the fate of the internet may say their users and clients are the most important factor that drives their business, but their corporate structure tells a different story. Their shareholders are the priority.
Mediavine is unique in that we are still owned by the same founders who started the company all those years ago.

Our only responsibility is to ourselves.
When we tell you that we make every decision in the interest of our publishers, we actually mean it. And how Mediavine is structured to operate proves it, legally on paper.
How Does That Affect Mediavine Publishers?
Hopefully, our track record shows it.
It's allowed us to offer the highest revenue share among full service ad management providers, up to 90% to the publisher. It's why Mediavine publishers earn more per ad unit than any other ad management company.
Beyond just making publishers the most money, our ownership structure fosters flexibility and innovation with our share of the revenue. But I think one of the biggest differences can be summed up even more simply:
Build vs. Buy
Most investor-backed businesses are incredibly into acquisitions. It's how they grow. I'm sure you see in the news constantly the millions and billions that are being paid to acquire new companies and mergers.
This is what pumps up stock prices and valuations and why you'll see all of our competitors constantly making these investments.
Why and how companies are evaluated in this manner is a topic for another time and not one I'll pretend to fully understand. But it's unquestionably why they acquire businesses, either to juice revenue or increase what they call "stickiness," or the ability to keep customers.
Building the Future of the Web
Mediavine, meanwhile, is all alone at the other end of the Build vs. Buy spectrum. We believe that the most important advantage of not having shareholders is that we can focus our time, resources and investments on long-term, industry-shaping ideas. As a result, we've been innovating in ad tech since the moment we began offering full service ad management.
Without the pressure to make acquisitions to show the most revenue or maximize returns for investors in the short term, Mediavine can instead concentrate on borderline insane concepts like architecting the Mediavine Exchange, a global server-side header bidding solution.
Or creating our own video player from scratch, or our own CMP, or a Universal Player, or pretty much everything else that makes our ad technology peerless among management companies.
Seriously, who does all that? In pajamas, no less. We don't even have an office!
Go Big With Grow
By far the biggest long-term investment we're making — and which no shareholder would likely approve — is Grow.
Mediavine is the only ad management provider offering publishers an engagement suite to help build relationships with their readers — relationships that will be crucial to survival once third-party cookies are a distant memory.
Others will try to catch up in the coming years with splashy acquisitions, but Mediavine and its publishers are shaping this critical component of the new web right now.
WordPress Innovations
And perhaps you've met some of the other nutty products we've built over the years?
There's Create, which revolutionized what a recipe card can do; additional schema types like How-To and Lists are now commonplace thanks to our development. Or Trellis, which has helped more than 80% of its publishers pass Core Web Vitals.
These groundbreaking products didn't exist before we made them and couldn't have been produced without Mediavine's unique blend of clients, needs and resources.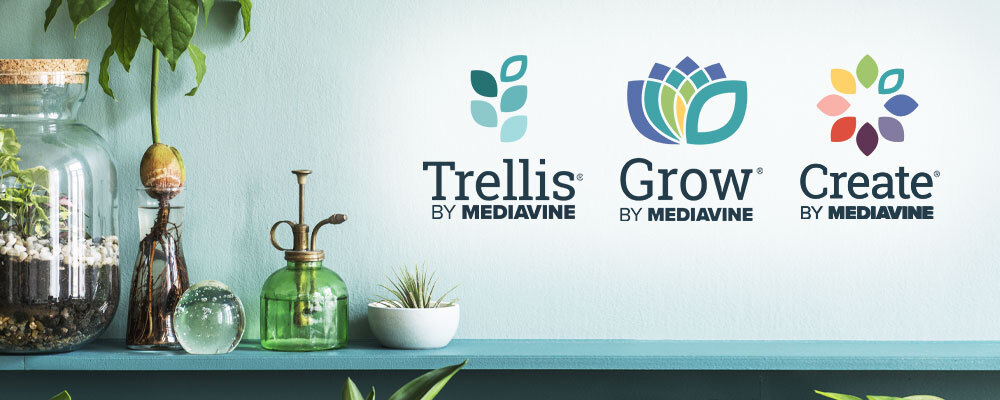 Independent Publishers: The Real MVPs
Having your name included in an article about Internet Giants is fun for sharing on Facebook (sorry, Meta) and showing your relatives who still have no idea what you do for work after 18 years.
But being the only member of this list which represents independent companies — your businesses and ours — is the real point of pride.
The internet wouldn't be the same without all of your voices, and we'll always take up the fight to make sure those voices don't go silent.
Subscribe for Updates
Stay up to date with the latest from Mediavine
Related Posts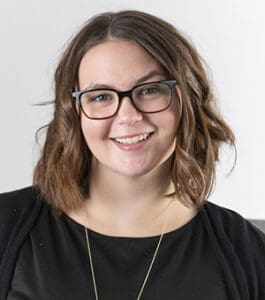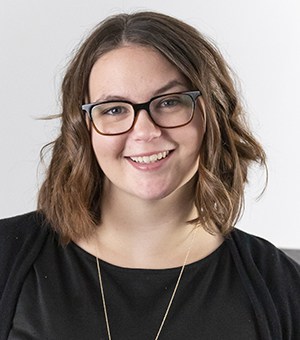 Samantha Seeley
Are you ready for some more 90's puns and a new Grow feature? I know I am! Please let me introduce you to the Subscribe Action Pack, a new way …
Read More