Mediavine Publishers Conference 2018 Wrap Up: Part 2
When we last left you, MVCon18 day 1 was in the books, leaving our heads, hearts and bellies full of learning, love and tasty food and drink. What went where? You decide!
On Friday morning, we headed back to the Google campus for another day of conference excitement.
Google has been working to have sites focus on mobile functions, so we were lucky to have Cheney Tsai, Google Mobile Solutions Consultant, kick off our day with a session on mobile user experience. The bottom line? Make sure you think about making your sites fast and efficient in addition to beautiful!
Next up was Joanne Ozug of Fifteen Spatulas, who delivered a killer presentation on getting yourself ready to be in front of the camera. Most of us are used to being behind it, but as blogs grow, so does the demand for an authority on your brand and TV is a great way to make yourself be heard. From local stations to nationally syndicated shows, there are plenty of options to consider. Joanne broke down how to get yourself comfortable with TV cameras, how to pitch for shows, and just how much money you can expect from that time under the set lights. We can't wait to see how you all put her advice into practice!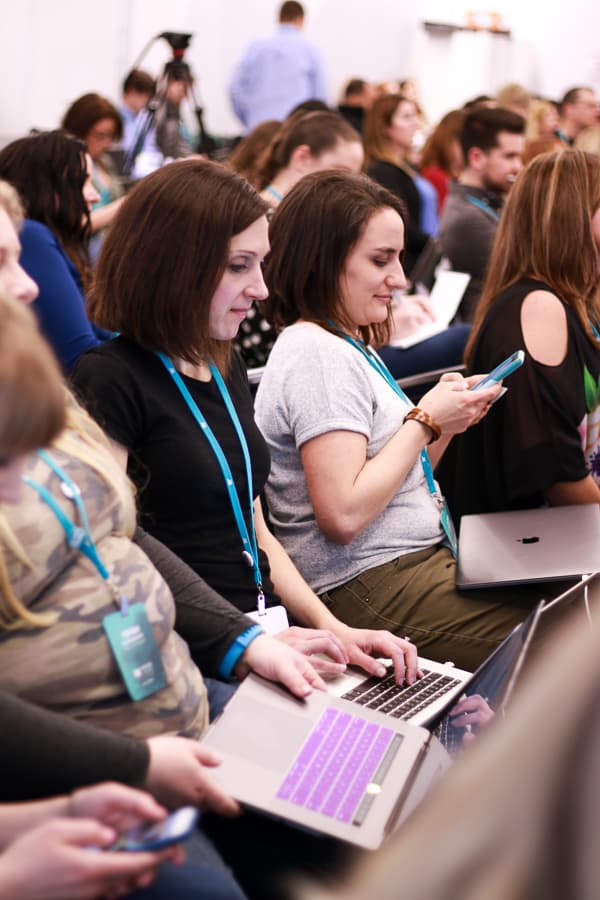 If you've been running a blog for any length of time, you know that there are plenty of legal implications that come along with it, from trademarking your site name to contract negotiations with brands. Fortunately, we had Jamie Lieberman of Hashtag Legal, and blogger Julie Blanner on hand to talk about these issues from both sides of the equation. Having protections in place will not only save you a headache down the road, it will potentially save (and earn) you a lot of money, too, so don't neglect those legal tasks on your to-do list.
After lunch, marketing experts Jenny Guy and Stephie Predmore stepped up for their session on how to make brands love you. Working with brands is a goal for many, many bloggers. Are you pitching them correctly? Make sure you do your research ahead of time so brands will be eager to hit "reply" to your email. Watch the full session on the Mediavine YouTube channel.
Are you confused about how your blog works? Don't know your FTP from your CDN? We had Peter Green of Agathon, Andrew Wilder of Blog Tutor, Lauren Gray of Once Coupled, and Mediavine's own Brad Hagmann on the stage to chat about what you actually should know about what's running under your blog's hood. Led by moderator Julie Deily of The Little Kitchen, the group discussed what kind of functions are essential to a well-running blog, and shared tips on how to DIY or hire them out. Don't miss a tip; watch the full session here!
Our last session had to be postponed due to family circumstances, but we still learned all about Facebook Groups from expert Kay of the U.K. blog Pinch of Nom. Leveraging Facebook Live, we talked about how to run your own Facebook Group and how it can be used to increase blog traffic. The Facebook Live is posted on the Mediavine YouTube, so you can get all her tips here.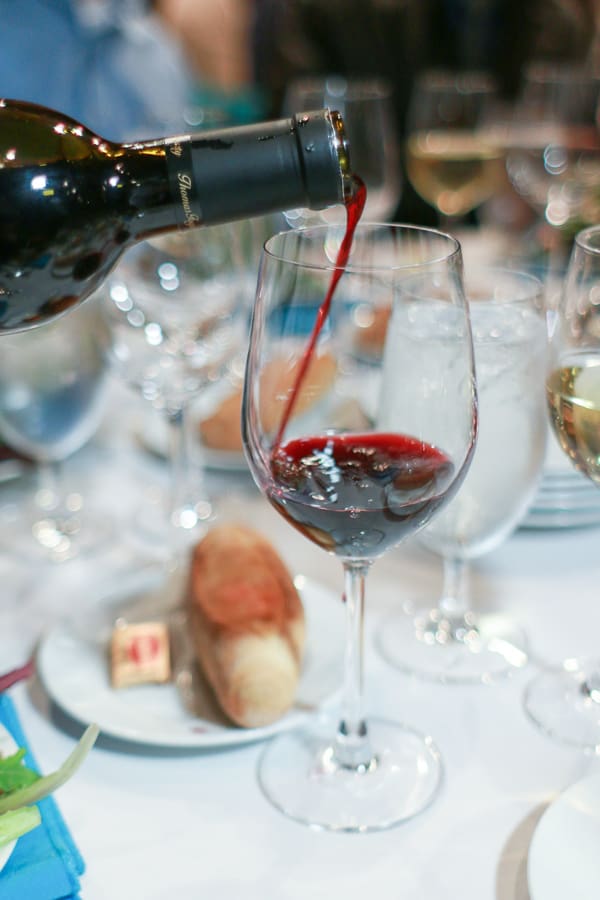 We ended things with a delectable dinner at Thomas Fogarty Winery, paired with their excellent wines (of course!) While the weather certainly didn't do us any favors, the evening with new friends was a perfect finale for the 2nd Mediavine Publishers Conference.
We heard that the party didn't stop there for some of our attendees, but the conference team headed off for a well-deserved night of sleep before we all parted ways on Saturday. We're already looking forward to seeing everyone again in 2019!