Mediavine 2019 Preview: Bigger, Better, Faster Stronger 
Last year was a pretty incredible one at Mediavine.
Briefly looking back on 2018, we launched Create by Mediavine, upgraded to new versions of our Video Player and the Mediavine Script Wrapper, surpassed 4,000 publishers and 50 employees.
So the question is, what do we do for an encore?
If you know us, you know we're always looking forward. With this incredible new team and group of publishers we've assembled, we're in an amazing position to innovate on both the advertising and publishing side of the business and make 2019 equally impressive.
What follows is just a sample of our 2019 roadmap, which is still in the works with lots more exciting initiatives to come, both this year and beyond.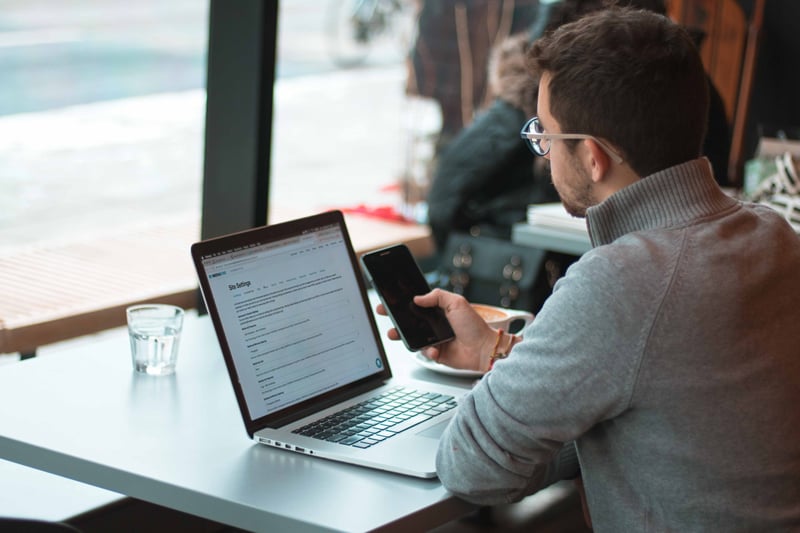 2019 Ad Preview
Our core technology, which is responsible for every ad served on Mediavine sites, saw a major update towards the end of 2018 with the launch of Script Wrapper 2.0. With this new ad technology, we were able to improve ad performance without adding additional units per page.
Along these lines, 2019 will bring more optimizations that should further boost publisher earnings, all behind the scenes and without a single thing a user would notice.
More Money, Same Ads
What actually goes on behind the scenes? Without getting too far into the weeds, we're continually evaluating our ad partners, analyzing our real-time auction dynamics, adjusting our floor-pricing algorithms, and exploring every strategy we can to increase revenue from existing ad impressions — without even impacting user experience or slowing down websites.
Even Faster
In keeping with our never-ending obsession with page speed, we recently launched an Optimize Ads for Mobile PageSpeed setting in our Dashboard. This marks yet another step in our ongoing mission of helping Mediavine publishers build the fastest ad-supported websites on the web.
Early this year, we'll be releasing a desktop version, along with additional optimizations to the entire script to ensure your content and ads load as efficiently and quickly as possible.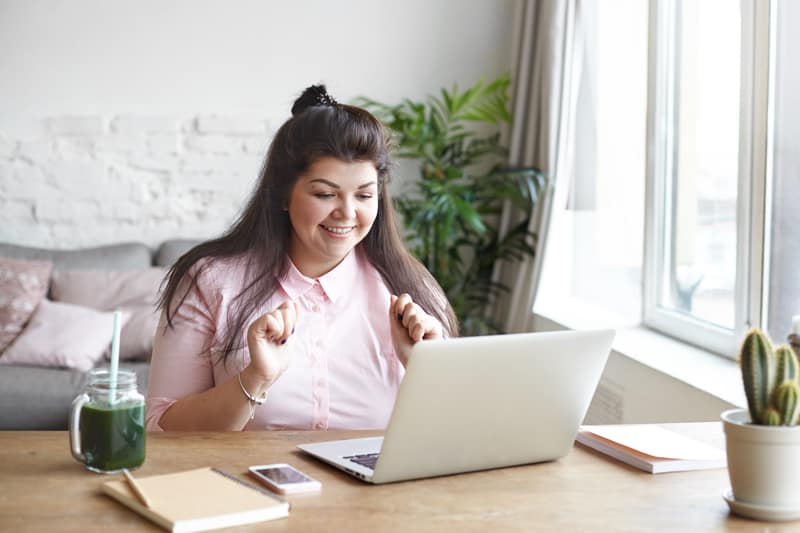 New Ad Experiences
Looking ahead, we have several new ad experiences on tap for 2019. Interestingly, all of them will take place within existing ad units already on your pages.
The upshot of what we're calling "ad experiences" is introducing more competition so that your current ads are always working as hard as they can for you.
The biggest example of this is one you've already see. As "native" ads should continue to proliferate in today's media landscape, we'll be adding even more native inventory to compete against your existing native and banner ads — and drive up revenue as a result.
Another big example? The Mobile Video Adhesion, which competes alongside the traditional mobile display adhesion. Rather than overcrowding websites with more ad units, we introduced this patent-pending technology and a chance to earn more from the same, non-intrusive placements.
Those are the kinds of ad experiences we want to build around here, making sure you're not showing your user more ads — just making more from the ads you already have.
Bigger, Better, Faster, Stronger
As of last year, Mediavine became a top 40 ComScore property, is TAG certified, joined the Coalition for Better Ads, and is rapidly becoming a household name in the industry. In 2019, our programmatic sales team should build on this by adding even more direct advertising relationships.
Breaking into the traditional advertising agency world hasn't been easy, but the industry certifications listed above were a major step. This year, our sales team is in position to grow our relationships with agencies, brands and trading platforms to lift publisher earnings across the board.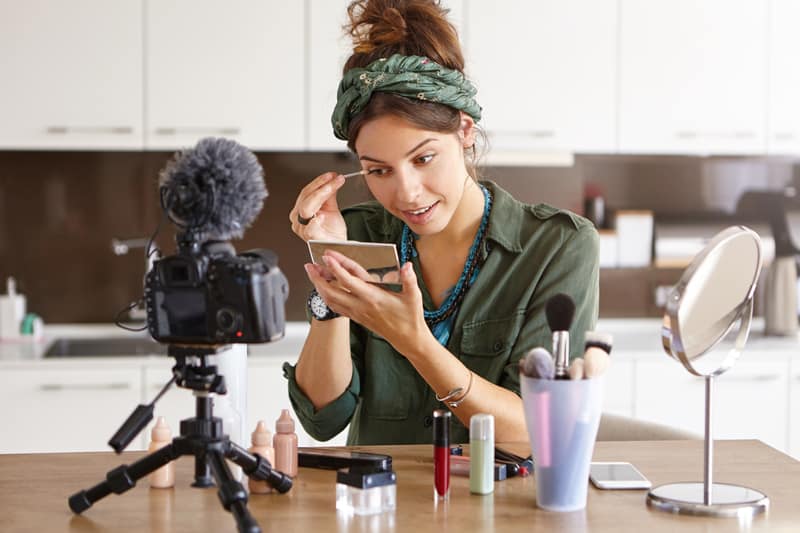 The Decade of Video Continues
Our video offerings also saw a major upgrade in 2018, thanks to the long-awaited launch of the 2.0 version of the Mediavine Video Player, based on a custom in-house platform.
With this amazing new player in place, all of the video initiatives we rolled out last year — the sticky player, Up Next, and Scroll to Play — will see even more improvements in 2019.
New Player Design
We're working with our new in-house designers on new options and designs for the Mediavine video player. These developments will help you customize your video player to give users the specific features you want, while matching individual websites to make them appear even more native.
The desktop player will allow you to link to blog posts as part of this, and with new ad options we'll be adding, this new look should also make you more money.
Improved Video Performance
Our Video Player has some catching up to do. This is a good thing.
The amazing features we built for our ad technology have been generating industry-leading CPMs for display and native ads for some time. In 2019, we'll be bringing all the excitement of those auction dynamics to the video player and you can expect some incredible performance boosts as a result.
With more partners hopping on board the video header bidding bandwagon, and these performance tweaks in place, improvements to video fill rates and CPMs should follow.
The first of those steps was the launch of Prebid 1.39, which recently took place and has already led to revenue climbs each day since its inception earlier this month.
Improved Playlists
Our Up Next video feature, launched last year, allows publishers to curate custom playlists of top videos to feature once a user finishes watching any video on your site.
Now our goal is to expand the playlist features of the video player. We're planning further playlist customization as well as embedded playlists in posts and within units like the video adhesion.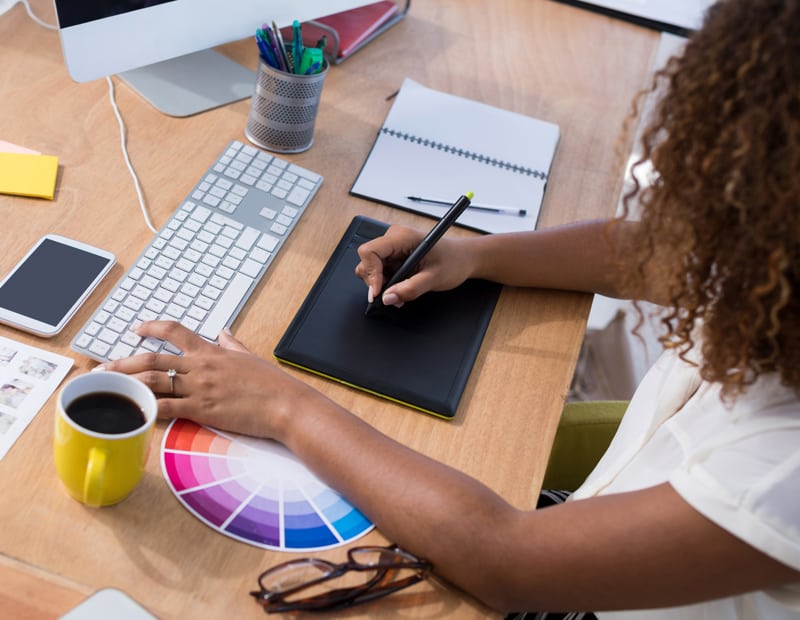 The New-Look Dashboard
Our Dashboard will be getting a much needed makeover from a tech standpoint, along with a new look courtesy of our internal design team. The goal? More detailed reporting and more controls, while further simplifying the interface for our 4,300 publishers and counting.
It's a large task, but our UI/UX experts are up to it. Features you can look forward to:
Sub-Users
Publishers will soon be able to assign different permission levels to different users, or sub-users, who work on their accounts. Example: Your virtual assistant can upload videos to your Dashboard, while having restricted access other information on your Dashboard.
Once we enable these sub-user options, we'll also be fully releasing our new 2-factor authentication, making sure your payment and settings remain extra secure.
New Health Checks
Internally, we're calling this the new health check center. We want to offer even more insights into your site to help make sure you're optimized, like more teal stars to make sure you're, well, Going for Teal — maximizing revenue, SEO and user experience alike.
In short, we want to make sure the Dashboard is something you can go to not just to know how much you're making, but how you can be making more.
Simplifying Your Settings
We plan on adding more controls and settings, but we know the settings page is starting to get a little overwhelming. We want to simplify the Dashboard with more obvious default and recommended settings, especially for new publishers, while leaving everything in place for existing power users!
More Reporting
Despite a simpler, cleaner interface, we want to offer more ways to explore the information available to you. Mediavine's data team — another exciting addition to our staff in 2018 — will be rolling out ways for you to start utilize the insights they're uncovering.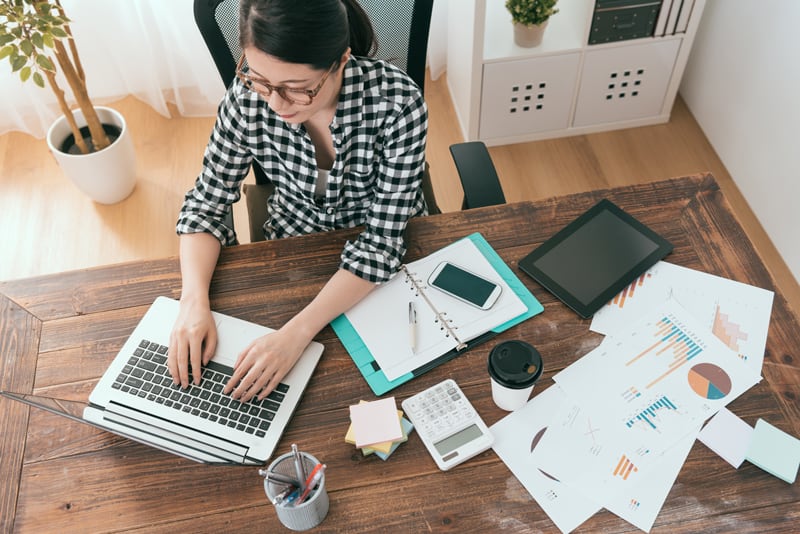 Mediavine Direct
Most of you probably don't know about Mediavine Direct, our platform which allows sites to work directly with advertisers that want to buy their inventory.
Mediavine Direct is an exclusive and very exciting product, but one that's been waiting for its long-overdue makeover and new feature set. This is the year.
Direct brings the power of programmatic advertising to smaller ad buyers — ones that may not have the budget to become major players within the larger exchanges — to purchase DIRECTLY on your site.
Stay tuned for the unveiling of this later in 2019!
Ads are just the beginning
Our company's mission is to help build sustainable businesses for content creators. Rather than just managing your display ads, Mediavine strives to improve every component of your business so that holistically and consistently, you succeed over the long haul.
One of the ways we do that is through a Publisher Engineering team dedicated to building tools and features — in particular WordPress plugins — for our publishers.

Create more with Create
We finally launched our "Recipe Card plugin" in 2018, and while that took a little longer than we originally anticipated, we hope everyone now understands why.
Create by Mediavine is much more than a recipe card plugin.
We're always struggling for the best description of a product that offers so much, but in short, it's a way to highlight your most valuable content — and it's not just for food bloggers.
What's coming to Create this year?
Most significantly, we anticipate adding a lot of NEW card types this year. Already we've seen the early 2019 release of Lists, an officially recognized Google Schema type.
With lists, you can improve your Google search results, while simultaneously building beautiful, ad-optimized lists that your users will love. The ultimate win-win-win.
Whatever top content you're featuring, whether recipes, crafts, finance or travel, our Lists are so flexible you'll be able to link to other publishers, whether or not they're using Create. You can even use Lists for your Round-Ups. Long story short: Lists rule and we're just getting started.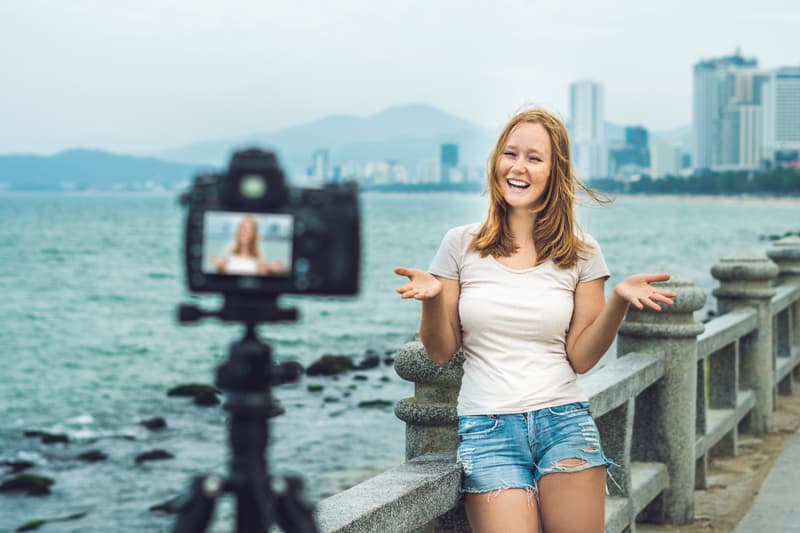 Travel bloggers are next on deck for new card types, including the official Google Search Schema.org type of "Top Places" and other custom cards we plan to launch just for this genre.
Beyond that, we have plenty more official Schema.org card types, including recognized Google versions, coming this year that we can't wait to announce.
The vision of Create is to be a one-stop shop for all publishers' most valuable content, and as such, it's going to get a lot more love than just new card types. As Create continues its maturation along with the community it serves, we're always going to add new improvements for more niches.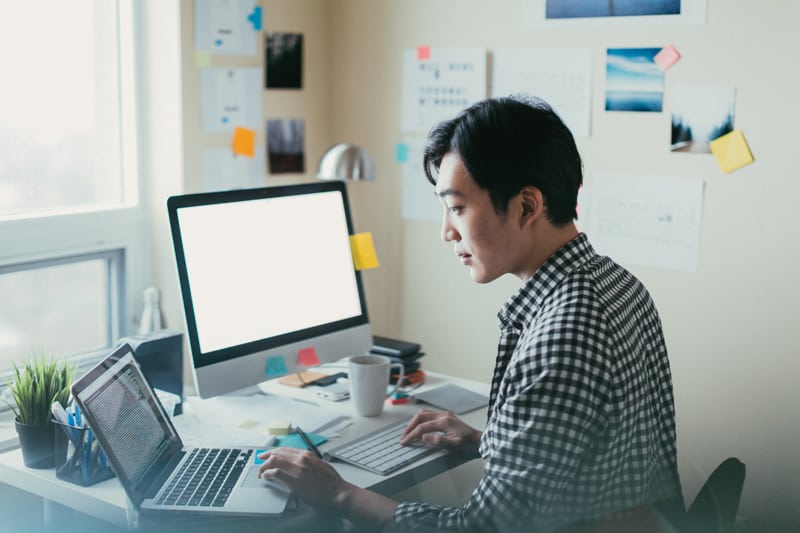 Trellis
One of the biggest projects in the Mediavine pipeline is our theme framework for WordPress, Trellis, which we think is going to completely change the game.
This framework will be focused on page speed and the latest web technologies, allowing publishers without dedicated technical resources to remain agile and meet the demands of Google PageSpeed Insights and a rapidly changing landscape.
With the release of our framework this year, our designers are also busy working on a variety of child themes. We plan to work with the top plugin and theme developers to make sure everyone can take advantage of this framework going forward.
That's right: Like Create, Trellis will be free and open source to the entire community. Mediavine aims to make the web better for not just our publishers, but to help future publishers grow as well.
Moving our own sites to WordPress
Do you know what sites Mediavine owns? Or even that we own and operate sites at all? Well, we do, but unfortunately, Create and everything else our Publisher Engineering team members build has been off-limits to them due to the custom CMS they're running on.
This year our plan is to migrate our own sites, including The Hollywood Gossip and Food Fanatic, over to WordPress, so we can follow the very advice we give you.
By migrating one of the web's biggest and most successful celebrity gossip sites to WordPress, we'll not only become even more integrated with our publishing community, but we'll get to bring many of the optimizations we've made on The Hollywood Gossip to your sites as well.
Simply put, we would not be where we are today without THG and its highly scalable, incredibly fast system designed to get lots of traffic. Being able to integrate that with both our publishers and our internal innovations is an exciting proposition for the coming year.
New Plugins
As we move our sites to WordPress and build out Trellis, we're continuing to evaluate where we will be releasing additional plugins. We know many of the pain points our publishers run into from social sharing buttons, newsletter signups, related posts and so much more.
We look at these challenges as opportunities to help find solutions that scale, and as we grow, we'll have even more fun plugins to announce hopefully later in the year.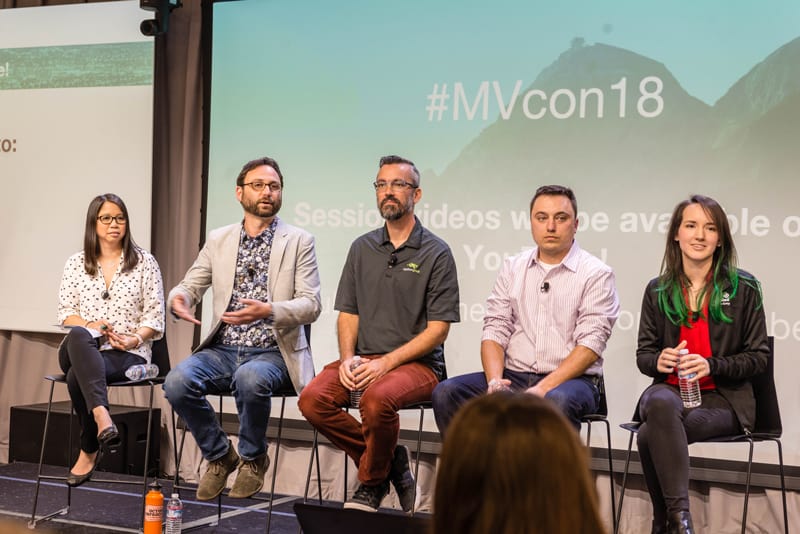 Mediavine Conferences
Our conferences have always been an amazing chance to connect with publishers, and this year, we are hosting two Mediavine Conferences — Chicago in June and Austin in November.
Beyond own conferences, you can expect to see Mediavine team members on the road more than ever in 2019. Staying connected with the communities of the industries we work with has been integral to our success, and as we grow as a company, our presence at events will follow suit.
From the bigger conferences to smaller, more intimate retreats and events, Mediavine and its brand, publisher support and engineering team members will be there to share our insight and receive your feedback every step of the journey.
Meeting with publishers is how we continue to evolve and grow. We're very excited to meet as many of you as possible in 2019.
Influencer Marketing
One major focus of ours this year is influencer marketing, which brings you a chance to work directly with brands, but hasn't been able to keep up with our growth in the past few years.
To better serve this emerging market, we started building out a separate, dedicated sales force late last year. We're doing everything we can to expand what we can offer the community.
While we can't yet promise that everyone interested in sponsored work will get a chance to work on a campaign, the number of opportunities will increase this year and thereafter.
Later in 2019 and Beyond
Hopefully this small preview has you excited for the year ahead, but it is exactly that — a small preview of what we have in store for 2019 and beyond.
There's much more we're working on that we can't wait to reveal this year and in the future. It's a good time to be a Mediavine publisher, or even a non-Mediavine publisher using our free and amazing tools. Cheers to all of you and a tremendous year ahead.