What is Schema?
You've probably heard us discuss Schema throughout the years, but what does it actually entail, and how does it impact Mediavine's approach to SEO, product development and advertising?
In the broadest sense, "Schema" is defined as a representation of a plan or theory in the form of an outline or model.
As it pertains to the Internet?
Schema.org is a collaborative, community-oriented project whose mission is to create, maintain, and promote uniform methods for structuring data online, on web pages, in emails, and beyond.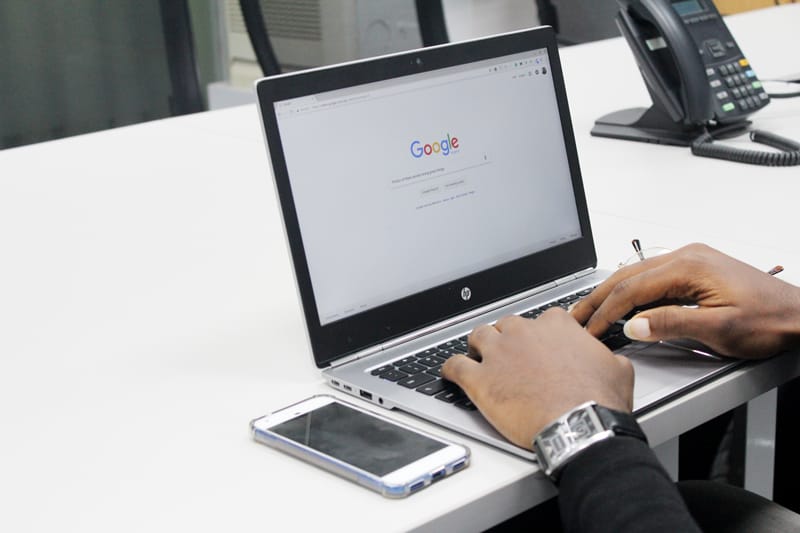 Fun fact: It was launched back in 2011 by Bing, Google and Yahoo, the biggest search engines of that era, to create and support a common set of tools for data markup on web pages.
For website owners and coders, this shared vocabulary is used to structure meta-data on sites to help search engines best understand and parse the published content.
A shared vocabulary allows webmasters and developers to reap the maximum benefit from shared schemas, knowing their efforts are following a universally accepted system.
What does that system accomplish, in practical terms?
Here's a look at a desktop search query for "crockpot apple butter" and how Google finds the most applicable content and displays relevant excerpts instantly: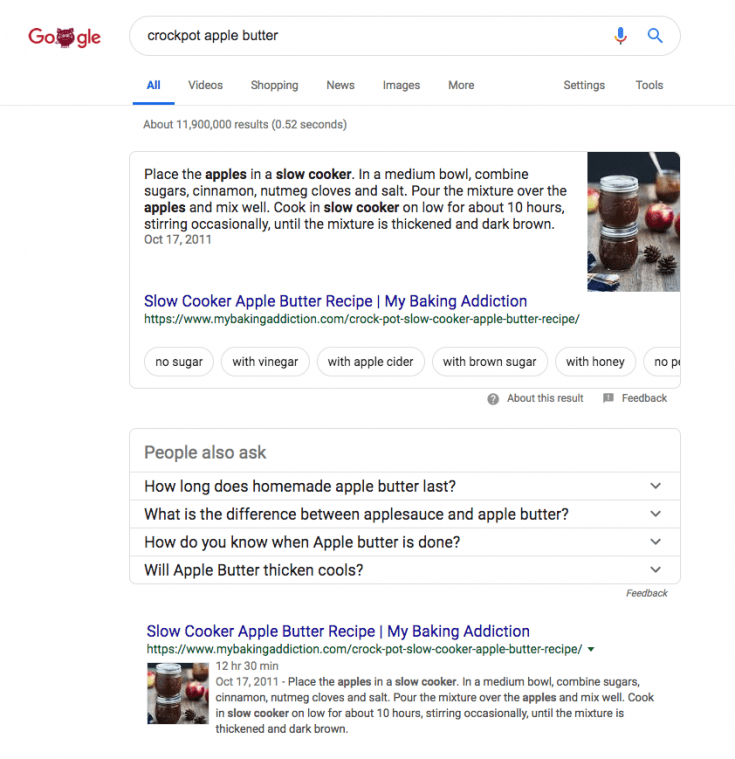 A mobile search, which the majority of web traffic is comprised of these days, also pulls the optimal organic result along with the article's video in the AMP carousel: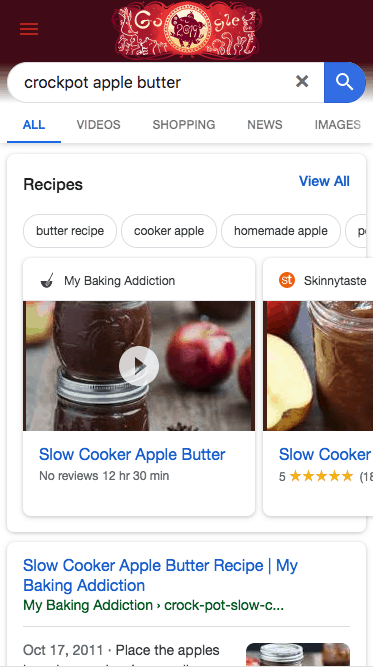 Over 10 million sites use Schema.org to mark up web pages, while Google (and we suppose, Bing) is constantly drawing on its vocabulary to power its search results.
SEO success has always been integral to Mediavine's owned and operated sites, and as a business whose mission is to build sustainable businesses for our publishers.
Following our Schema blueprint, we recently launched Create by Mediavine, a custom plugin solution available on WordPress for content creators that we believe adds tremendous value.
By inputting content into Create (left), our Schema markup presents the essential data points in a manner that benefits readers, advertisers and most importantly, search engines: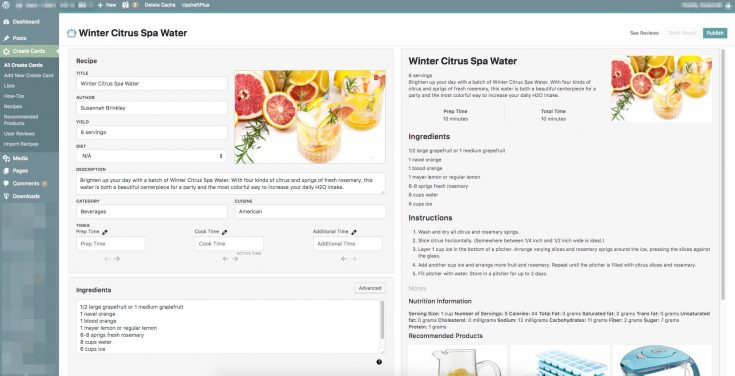 Create is a plugin designed for every publisher's most valuable content — recipes, travel guides, craft tutorials, etc. — helping you display it in a beautiful, printable fashion; encourage audiences to scroll to the end of it; and offer new ways for you to improve user experience.
The genesis of this plugin came from food websites where, as bloggers in that genre are well aware, recipe card plugins have been available for some time. Most of these blogs mark up data using — you guessed it — Schema, making their data easier for Google to read.
Another example of Schema in action using a Create by Mediavine recipe card: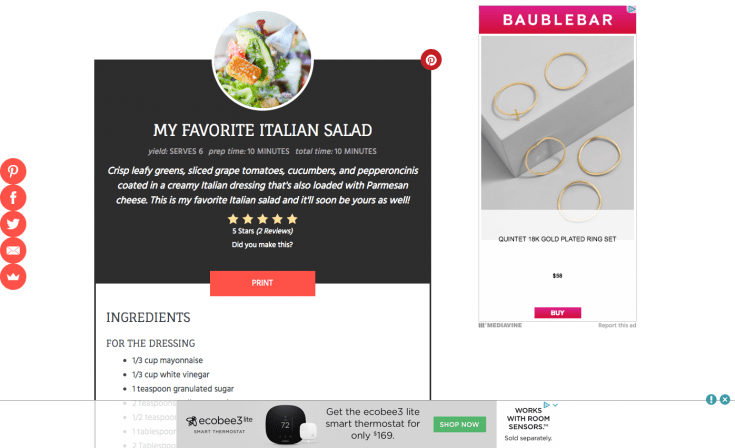 Given that Schema.org has data points for all varieties of content, such as crafting, travel, health and more, we decided to take the recipe card template and enhance it accordingly.
Thanks to Create, and Schema, all publishers can utilize this concept in promoting their content to search engines, while improving monetization and user experience as well!
Whatever your passion, Create is for you. A travel blogger, for example might use Create for lists of must-see destinations, recommendations or packing lists.
For their part, financial bloggers can list their best practices, while DIY or craft sites might spell out how-to projects or ideas, like this marketing guide for Etsy sellers.
Here's Create as applied to an ultimate road trip guide: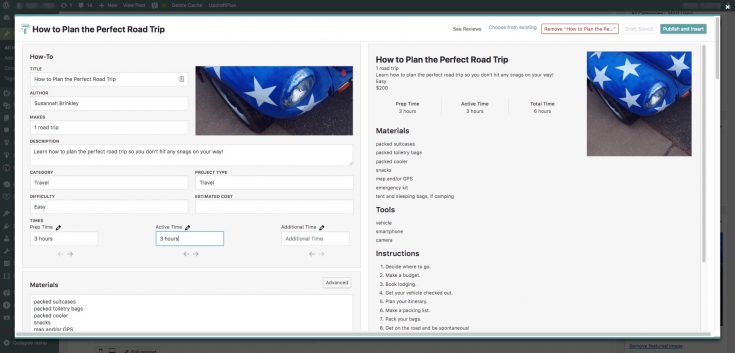 Our schematic emphasis extends to video, where we recommend publishers manually embed their videos whenever possible to maximize their exposure online.
We mark up any manually embedded videos with JSON-LD Schema.org markup, making you eligible for Google video search results and the incredibly high value they provide.