Nicole Johnson is organized.
It goes without saying that the Director of Publisher Support for Mediavine's 2400+ publishers needs some serious prioritization skills. Add to the mix creating content for her own awesome blog Or Whatever You Do, and then toss in her seven adorable children? (Not a typo. SEVEN.)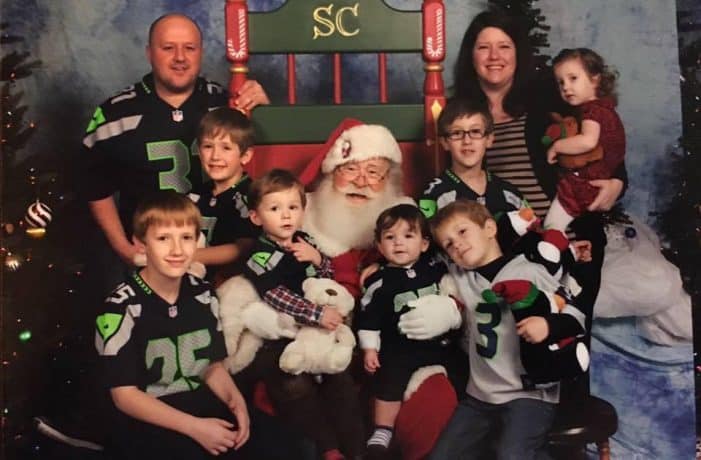 Organized is an understatement: Her time-saving strategies are next-level ninja. They've got to be for her to work full-time, put 7 kids to bed, and have any hope of time for fun things like eating food or staying sane.
In her session at the Mediavine Publishers Conference 2017 in Charleston, "Mastering & Streamlining Work Flow", she revealed her favorite tools to automate many of her blog tasks and her 'set and forget' social media strategy.
From establishing a realistic blogging schedule you can stick with, to a CoSchedule tutorial from her unique perspective as a former employee, she broke it all down. Watch the video to begin your own ninja training.
She pencilled me into her (packed), (color-coded) calendar for a quick update as a part of our COUNTDOWN TO CALIFORNIA/Mediavine Publishers Conference 2018 to see what's changed since Charleston and looking forward to the next year in our industry.
Hi Nicole!
You offered so many great, practical tools and tips to streamline workflow as a content creator. But one of my favorite parts of your session was when you talked about the 3 schedule versions you use in relation to how much time you spend blogging: Ideal, Actual and Realistic. You gave us real talk about how wide the gap was between the Ideal and Actual for you at that time.
Could you explain this concept a little further? How's that breakdown been for you since Charleston? Are you miraculously finding any more time to devote to your blog (I hear between the couch cushions is a good place to search)?
Ha. I wish there was as much time between my cushions as there are crumbs! I still haven't managed to find any more time between my family and my job, but I have started utilizing some more tools and enlisting some more help to get things accomplished.
To start, I got a VA to help me catch up on a backlog of site submissions to all of the various food sharing sites. Those links are valuable for getting posts off the ground, so neglecting that wasn't good for the growth of my site.
Having someone else working on that was amazing, and something I highly recommend. I have a whole site audit spreadsheet now where I can track what has been submitted where, and if things like my SEO or Recipe Card needs some work.
All of my "to-do" list still isn't getting done, but we're making progress on the big-picture stuff that'll help me sustain any growth I see long-term.
I've also starting enlisting the help of my husband. I think there's some real value in this. It is a family business, and I'm fully planning on employing my kids when they are old enough to assist in some of the upkeep of this business. Hopefully, in the process they'll also learn some tools that will help them in the future as well.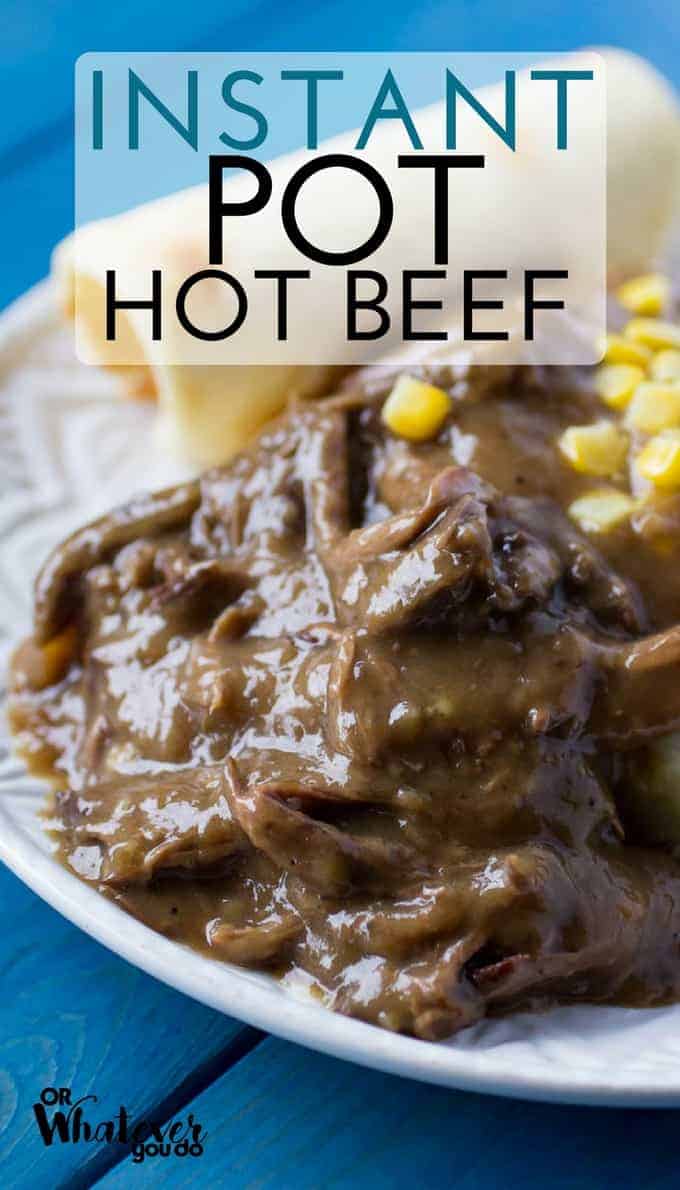 Related to that, talk about your goal-setting process. You mentioned setting realistic goals and it seems to me that one of the most important aspects of time management and streamlining are clearly setting achievable goals from the outset.
What's your secret? What's your translation process from your overall blog goals to establishing a workflow? How do you hold yourself accountable with your schedule and goals?
My "secret" is that there aren't any big secrets. Set goals that you have a clear path towards achieving, and have enough signposts along the way so you can show yourself progress.
My overarching goal for my own site is to double my traffic in 2018. That's totally doable, but takes a lot of work. I'm currently spending about 5 hours on my blog a week right now. That includes the cooking/photographing/photo editing/post writing/social media marketing/audits and improvements. All of it. My VA was doing about 5-6 hours a week also. I'm taking that back in-house for a little bit while I get things organized and a plan finalized for 2018.
I sat down and looked at my site and my stats and my SEO and made a list of things I feel are the most important towards hitting my "doubled traffic" goal in 2018.
Post more often. That's the number one advice I get from anyone I ask who has a site getting insane amounts of traffic. Google wants to reward sites that are creating a lot of valuable content and adding to the quality of the internet. Being a recipe blogger – that is hard. Recipe content takes a really long time to create, so I'm working on some strategies to post more often, but more intentionally too. Batch working, and parceling out some of the writing (heeyyyyy husband / coauthor!) has been an amazing help.
Go after quality backlinks in a way that is mutually beneficial. That'll be in the way of guest posting on some of my favorite sites (I hope!), contributing more often to Food Fanatic, and trying to get my links out there on more types of sites as well. This does NOT mean emailing random strangers and asking them to link to me. DON'T DO THIS IT IS THE WORST.
Social media marketing once a week. That's it. Schedule all of it in 2 hours or less. Pinterest, Facebook, Twitter, G+ if you are still over there. I use Tailwind like it is going out of style, and have a pretty great method worked out where I can schedule allllll of my pins for a couple weeks in less than an hour.
LIVE POST TO SOCIAL OCCASIONALLY. It is not a secret that social media platforms want your face pointed towards them. Take a couple of minutes during the day to do some live posting/pinning/tweeting. Your readers will thank you, and so will those algorithms.
The translation there from paper to real life isn't perfect, yet, but we're getting there. Having a blog also means that I get the flexibility of just NOT doing it for a week if I need to. That's important for me with life being as crazy as it is right now. I have the fun project without the stress and pressure. It started out as a labor of love, and it continues to be.
There is some additional accountability now because we're working as a blogging team in my house, so we're doing pretty well prodding each other along. Asking how posts are coming, planning for future recipes we want to work on, etc. It has been pretty fun getting him up-to-speed on some of the blogging world.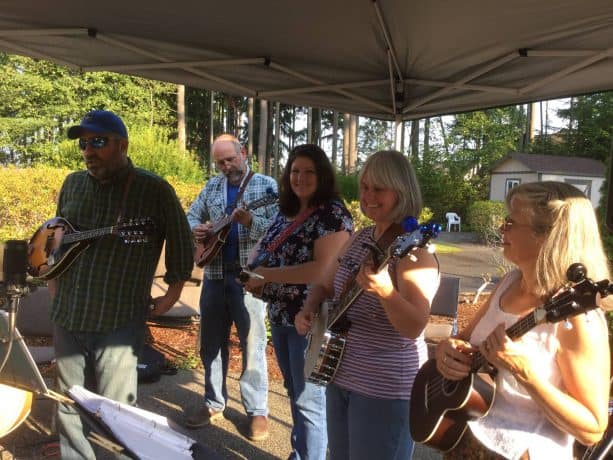 You're ALL about Canva, Tailwind and especially, CoSchedule. Are these 3 still your preferred tools? Are there any new, can't-miss features that we must learn about and use?
Those are still my go-to sanity savers. I finally broke down and created a template that I use for my pins in Canva, and I think it has made my brand much more cohesive and saves me a ton of time trying to find the PERFECT font combination.
Definitely check out CoSchedule's Requeue if you can. That was one of my favorite changes of 2017, and something I'm still heavily utilizing. I LOVE it.
Last year in Charleston you mentioned a trial of Mass Planner — how did it go? Have you discovered any must-have tools since Charleston? Anything upcoming that you're excited about for 2018?
I didn't end up trying it, as it didn't work on a Mac and I wasn't willing to put the hacks in place that it needed in order to work on a Mac. Which I was then very glad of because it caused a bunch of issues with people's Instagram accounts, and eventually was forced to shut down completely.
I know a lot of people found a lot of growth with bots, and I'm not above them. I DO use ReQueue which is technically scheduling things on my behalf, but what was different to me with Mass Planner and the services felt like it was fake interaction.
Everyone has to make the decision that is best for their business, and the bottom line is that I just didn't feel right automating at that level. Your mileage may vary.
Thank you Nicole for giving us some of your valuable time and more streamlining tips to help make 2018 a more productive year for everyone.
To find Nicole (and some mouthwatering food pics), visit her Instagram. You can meet Nicole up close and in person at MVCon18, February 26-March 2nd at the Google Complex in California (read all about it here), along with various other conferences across the country in 2018.
Subscribe for Updates
Stay up to date with the latest from Mediavine