Mediavine publishers are world travelers. We love telling their stories and learning about where they've been, and who they travel with.
We went to Patagonia with Kristin Addis of Be My Travel Muse, to South Africa with Deb and Dave Bouskill of The Planet D and to Australia with Laurence Norah of Finding the Universe.
Now we're getting the itch to travel again, so we're excited to welcome Andrzej Ejmont of Wanderlust Storytellers to the Mediavine blog today. He and his wife Jolene are family travel bloggers, so not only do they take us with them to Vietnam, France and Indonesia, but their adorable clan too! Today they're telling all about traveling with kids and their blogging wins.
That's one of the many reasons we started this series — to introduce you to Mediavine publishers, but to share their tips and tricks as well. If you're looking for even more travel blogging techniques, don't miss our Next-Level Travel Blogging video from our Mediavine Summer of Live.
We're so happy to have Andrzej here with us today to give us a behind-the-scenes look at his job, so let's get started! Welcome to the Mediavine blog, Andrzej.

Tell us a little bit about yourself, your family, and your everyday life.
We are a family of 5, including Jolene (Mum), our daughters Katie-Lee (12), Lily (8), Avalee-Rose (2) and myself. In our everyday life, we are somewhat the same as any other family. Parents work and look after the house, whilst the kids go to schools and childcare. We are living a pretty normal existence, however…
These days, our so called "work time" is spent around our family travel blog, Wanderlust Storytellers. Yes, we work from home and our every working moment is spent on either writing content for our site, planning our next trips and/or traveling to yet another destination. Got to say, I love my job!
How did you get started blogging?
I think we both needed a change in life. Our dream was always to travel the world and explore it together with our kids. The regular jobs that we were in before, simply didn't allow us to pursue the dream of travel. And that is why we have created Wanderlust Storytellers, our family travel blog. Blogging was the only way to combine our passion for travel whilst still being able to support our family financially.
Our blogging adventure started about 3 years ago and I have to say that the beginnings were extremely hard. In the first 2 years, we were working ridiculous hours. Every week we spent around 70 to 80 hours working on the blog. Crazy? I know, but it all paid off in the end. We now have a very successful blog that makes a 6 figure income, and that allows us to be full-time bloggers. We love our lives!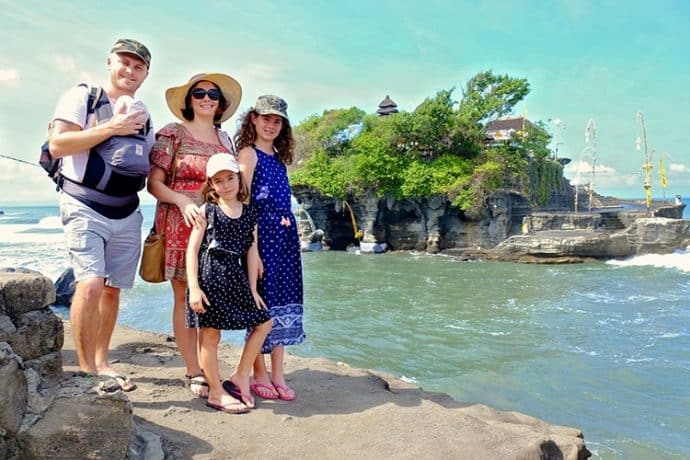 How long have you been a Mediavine publisher?
We are proud to say, that we had our first anniversary with Mediavine last March and we are looking forward to a long-lasting and fruitful future of working together.
What was it that drew you to us as a partner for your display advertising?
Mediavine came to us as a personal recommendation. We used to use a different ad company and our friend suggested that we make a change to Mediavine. Ever since we joined Mediavine, we have been satisfied with the results, we make more money, have more flexibility with ad placement — and have never looked back!
How has that evolved over time?
We are very happy that Mediavine is always on the ball with current trends in advertising. All of the changes and upgrades implemented into the system, create even more financial rewards for us. Big smiles here!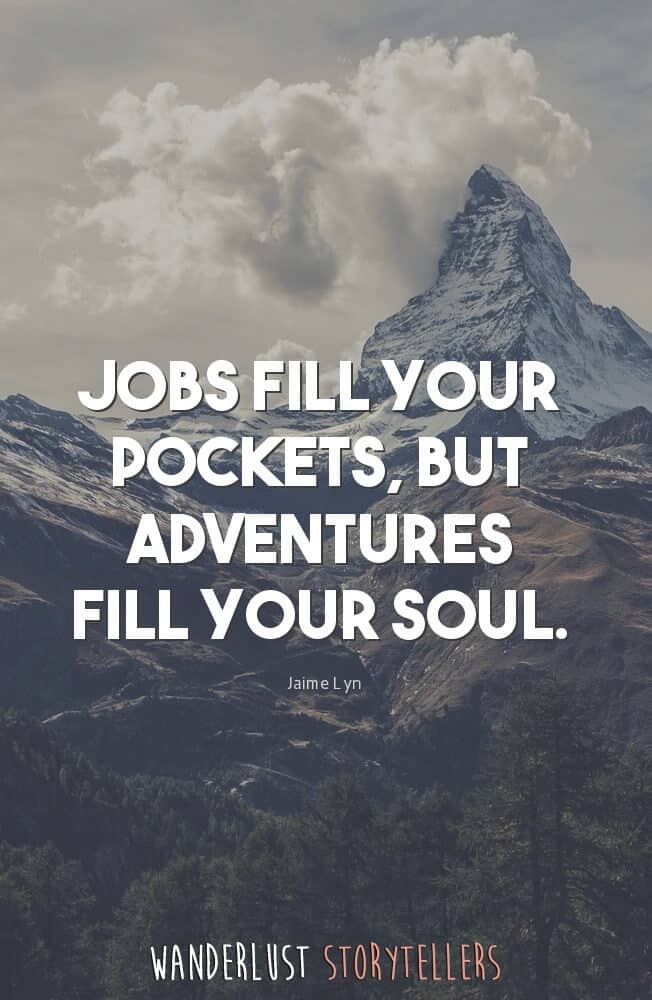 How do you think blogging has changed since you started?
When we started blogging, blogging was very much traditional in the sense that people wrote about their travels as if their blog was a daily journal. Photos were quick holiday snapshots and it didn't matter if anyone read your blog or not. It was personal and little money was made from it.
Since then, blogging has really pushed forward into an industry where high quality photos are now an expectation. Social media is important as so many travel brands rely on social media for exposure and advertising. And videos are now becoming a norm, where people tend to have less time to research and read through long articles.
Blogging is it's own online industry. If you can master blogging in your niche, then the possibilities for a successful future in your area are endless.
What's the best part of the blog world for you?
The best thing about blogging for me, it is the fact that you can do it from anywhere. All you need is a laptop and a WiFi connection, and you can literally work from any destination in the world that you choose.
I also love the fact that you can connect with people from around the world, like you could not do in the normal, everyday job. By being a part of the blogging world, you can learn so much more about the places that you visit, their people and their culture.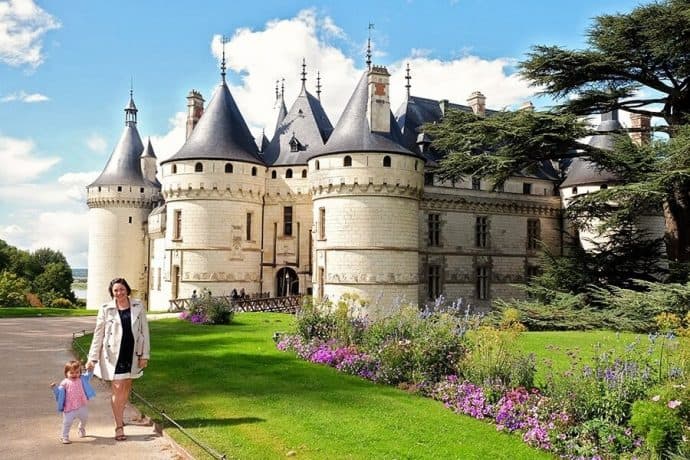 What's the worst part of blogging for you?
I miss holidays. I think the hardest part of being a travel blogger is that every trip is now a work-trip. You meet with managers of hotels, you try to get the 'wow' photos, you aim to record every attraction and sight as you explore. It can be draining and it is very far away from what our holidays used to look like. Don't get me wrong, I love what I do! But I'm hanging out for a real holiday again, where I can relax and do NO WORK!
Who are your FAVORITE bloggers. Who inspires you? Why do you like them?
Our inspiration, believe it or not, comes not directly from family travel bloggers as such. These are our favorites to follow:
Sharon Gourlay, the creator of Digital Nomad Wannabe, has given us a world of knowledge as to how the blog should really be structured. She taught us many of the things that elevated our blog to a successful blog that it is today. Her blog is brilliant for anyone who wants to treat their blog as a high-income earning business.
The Blonde Abroad has been an inspiration with the vibrant energy in her videos, colorful personality and her amazing photography. Whilst she is a solo travel blogger, she has inspired us to stay 'real' and to let our personality shine through the photos and videos.
And of course, the Gee family known as The Bucket List Family. Although these guys are not really concentrating on the blogging side itself as much as we do, they inspire us with their social presence and the way that they connect with their audience through their upbeat and fun-filled videos.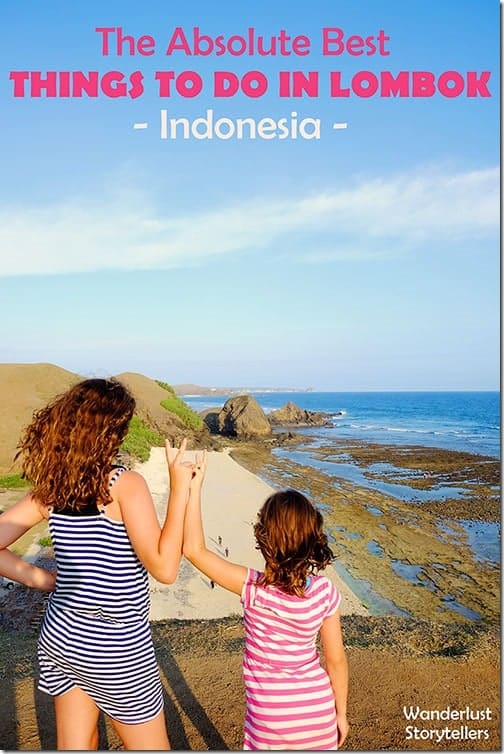 What are your top 3 posts on your blog?
Best Places To Travel With A Baby
How to Get from Hanoi to Sapa: Transfer, Train or Bus to Sapa
The Best Kids Luggage On Wheels
What are your 3 FAVORITE posts on your blog?
The Ultimate List of 25 Inspirational Adventure Quotes
17 of the Best Castles in France to Visit
13 of the Absolute Best Things To Do in Lombok Island, Indonesia!
What tools and resources do you use to manage your blog?
We use KeySearch for keyword research, Google Analytics and Search Console, Tailwind for Pinterest, ConvertKit for our newsletter and CoSchedule for our planning and scheduling calendar. Just to list a few.
What is your biggest traffic source?
Google
What strategies have you used to make that your top traffic source?
The answer is simple — SEO. Every time we write an article or a blog post, post a video or even a picture, we always try to keyword them as best as it is possible, in order to rank as high as possible in Google. It is so important to learn about SEO from the setup of a blog.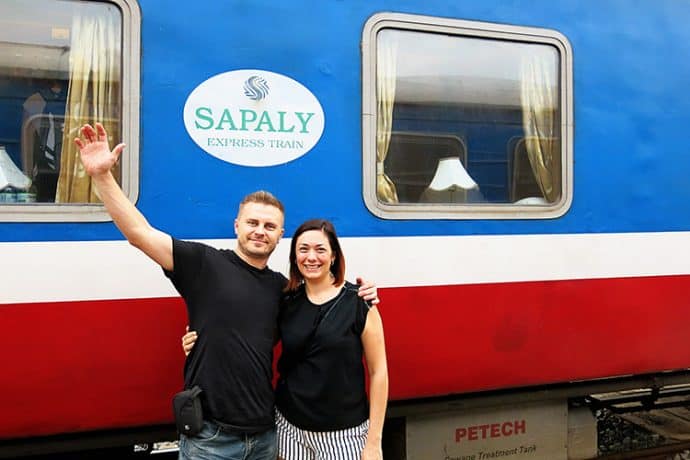 Do you have any advice for bloggers on how to grow their traffic?
Learn all about SEO and write content that is relevant to the reader. Write for the reader and not just for yourself. Connect with people through all possible avenues, such as social media and email marketing. Learn from people that are already successful. Do as many online courses that are relevant to your niche. If you do all of the above, then you are destined to succeed in your area!
Anything else you'd like to add to help other bloggers grow?
I guess the only thing to add is: Don't ever give up! Keep your mind on the big goal at all times. Although, you might readjust the way that you will get there numerous times, stay focused on the dream and keep pushing.
What's the one thing on any restaurant menu you MUST order?
Steak with fries and mushroom sauce! I have tried this combo in many countries. I know it is simple, but sometimes simple is good!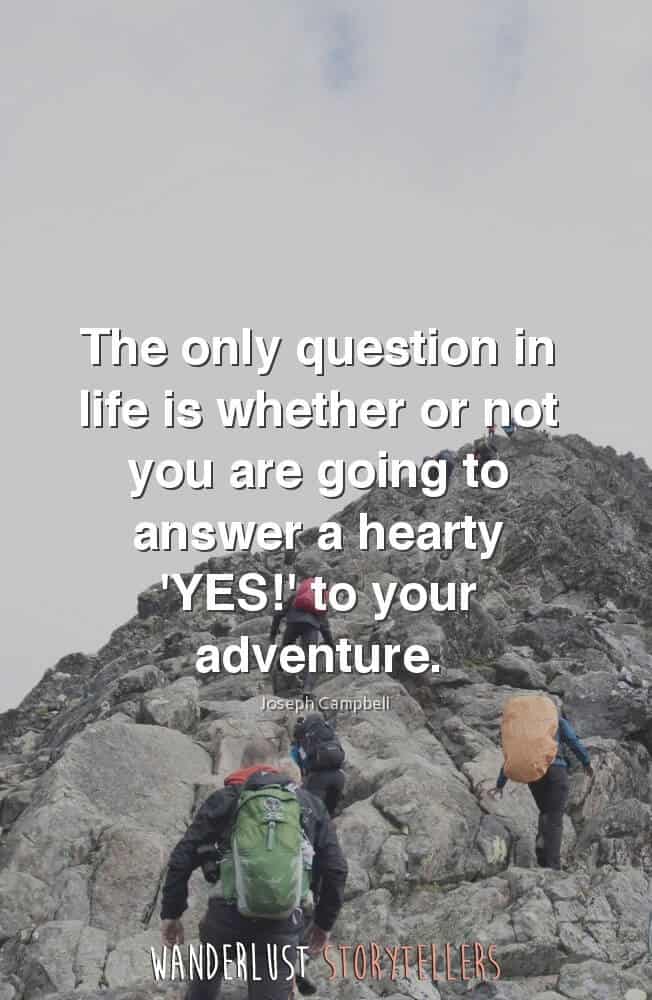 Thanks so much for joining us, Andrzej!
Subscribe for Updates
Stay up to date with the latest from Mediavine