Have you heard before that ads and SEO don't play well together?
Well guess what? They absolutely can coexist and everything that Mediavine does with ads ensures that SEO remains the focus.
If you don't believe us, then make sure you read our blog post about how Mediavine optimizes ads and SEO together.
We would never want to compromise pagespeed or SEO in exchange for ad income, as they are both top priorities for Mediavine.
So that you can see real examples of how publishers leverage Mediavine's SEO resources, pagespeed tools and settings to try to rank higher in search engines, boost traffic and earn even more with their ads, we created our SEO Case Study series.
This week we are excited to introduce you to Ben Gorges of the site Fox Valley Foodie.
He is here to talk about why he thinks that the Mediavine SEO resource database is a goldmine, how he optimizes his ads and more!
Welcome to the blog, Ben!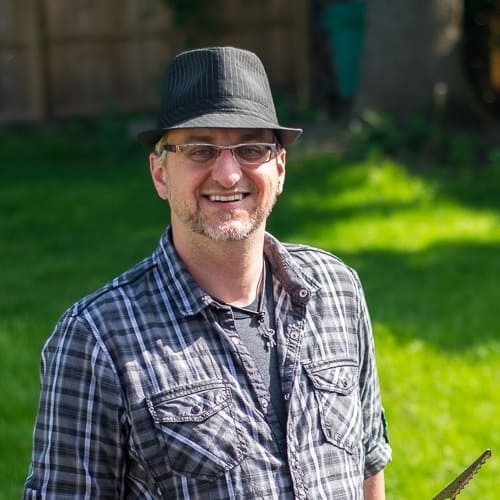 How long have you been blogging? When did you join Mediavine?
I have been blogging since 2012, and I joined Mediavine in 2015.
What is your current ad density setting in the dashboard for desktop and mobile? Why did you choose this setting?
I use 'Normal' ad density on desktop and 'CBA Standards' density on mobile. After reviewing the ad placement I selected these settings because I felt they had a good balance of content/ads.
In addition to this, I reviewed the ad placement of larger bloggers to confirm I had a relatively typical density for my niche, particularly in comparison to bloggers who are seeing strong growth.
What are you currently averaging in page speed per Google Page Speed Insights?
My current average page speed is 60.
When did you start focusing on SEO and/or site speed?
I have been focusing on SEO for as long as I have been taking my blog seriously, however, I started seeing results approximately 3 years ago.
Prior to that Pinterest was my primary traffic source. Site speed has been a thorn in my side that continued to plague me for years.
It was only very recently that I decided to seriously tackle it and saw significant improvements.
How has working with Mediavine impacted your SEO, site speed and site overall?
When I decided to tackle my site speed problem the exceptionally knowledgeable staff at Mediavine was the first place I reached out.
Through their tips, in conjunction with a few tweaks of my own, I raised my Google Page Speed score from 15 to 60!
Mediavine has been equally helpful with SEO. In particular, Amber has written SEO how-to guides that I've read multiple times and continued to pick up useful nuggets to help me with keyword strategy and selection.
I love that Mediavine is invested in my website's holistic success!
What steps have you taken to improve your SEO and/or site speed? What resources/tools have you used?
Three changes I made to my website had the most significant impact on my speed:
The first was selecting "Optimize Ads for Mobile" within the Mediavine dashboard, as suggested by a Mediavine rep.
That same day I switched from W3 Total Cache to WP Rocket which improved my results even further, if for no other reason than WP Rocket was dummied down enough for me to understand and make adjustments.
Finally, after all of the issues with Social Warfare, I switched to Social Pug, which is now called Grow, and to my surprise, I measured a noticeable increase in site speed… not to mention a measurable decrease in my heart-rate each time I need to update the plugin.
Are you taking advantage of any of the site speed tools offered by Mediavine, like Optimize Ads for Mobile or Desktop Pagespeed? If yes, which ones?
Yes, Optimize Ads for Mobile.
Did you find any Mediavine resources useful as you optimized your site speed or SEO? Specific help docs, blog posts and/or YouTube videos? Please list them.
Yes, absolutely. The Mediavine SEO resource database is a goldmine.
Have you asked for help when optimizing for site speed and/or SEO, either from Mediavine Publisher Support or elsewhere? If yes, please tell us where from.
Yes, as mentioned, I reached out to Mediavine Publisher Support for assistance improving my pagespeed.
I haven't ever reached out to support for assistance with SEO, but I do take advantage of Mediavine's SEO related write-ups.
I also continually improve my SEO knowledge by being active in multiple blogging Facebook groups, which can really be a wealth of information, and I have hired an SEO consultant to do a website audit in the past.
What advice do you have for someone who would like to increase their organic search traffic?
Follow other bloggers and pay attention to what they are doing, particularly bloggers a bit more successful than you.
You can learn a lot, just by being attentive.
Subscribe for Updates
Stay up to date with the latest from Mediavine