Mediavine RPM Challenge | Part 1: Finding Your Top Posts
Let's get ready for the next quarter, y'all! It's knocking on our door!
Any time is a good time to optimize your content, which is why we're here to introduce the Mediavine RPM Challenge.
While many of us think of Q4 as the quarter where we make all our money, it's important to know that the advertising spend varies by the season. For Q4, advertising spend traditionally really ramps up in the second week of November, around the holidays, and carries on through the end of December — more like six weeks than 12.
On the converse, Q1 and Q3 often see a revenue slump at first because of advertisers' budgets, so making sure your content is earning the best it possibly can ahead of these slower seasons is key to making the most of them.
We're so excited to see how your ads perform with the release of Script Wrapper 2.0, and making sure your content is fully optimized to go along with it is the perfect way to set your site up for the best quarter ever.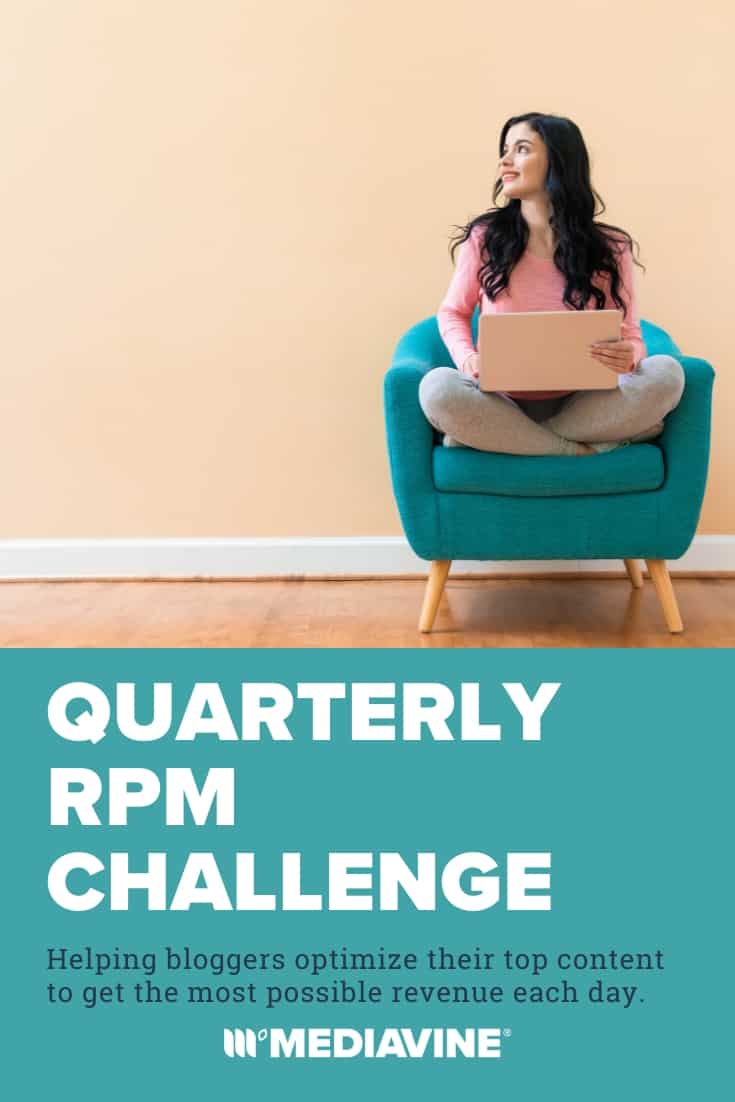 Announcing the Mediavine RPM Challenge
In the Fall of 2018, we launched the Mediavine RPM Challenge to help you get ready for Q4 — or really, ANY quarter. This challenge can help you get your content ready for each season, because of how ad revenue fluctuates throughout the year.
March 2020 Update: We added links to some newer blog posts we published since we first released this challenge, like our Mediavine 2020 Preview and the SEO Like A CEO series.
We designed it as a 3-part challenge and have a blog post tutorial for each. We provided steps, worksheets and a Facebook Live in our Private Facebook group for each part of the challenge in which we asked our Publisher Support specialists questions in real time — all to make sure that your content is the best it possibly can be.
Here's a quick breakdown about the challenge:
Part 1: The post you're reading right now — It's all about accessing the top-performing posts that you will optimize in this Challenge.
Part 2: Optimizing Your Posts — Learn what to optimize in your top-performing posts to boost SEO and ad performance.
Part 3: Sharing Your Work and Tracking Your Growth — Get your work out there and keep up with your growth!
Worksheets: Scroll to the bottom of any of the posts for paper or digital worksheets — your choice!
You don't have to be a Mediavine publisher to participate in the RPM Challenge. If you don't have ads yet, or have ads with another provider, that's totally okay! We'd love to see you work along with us.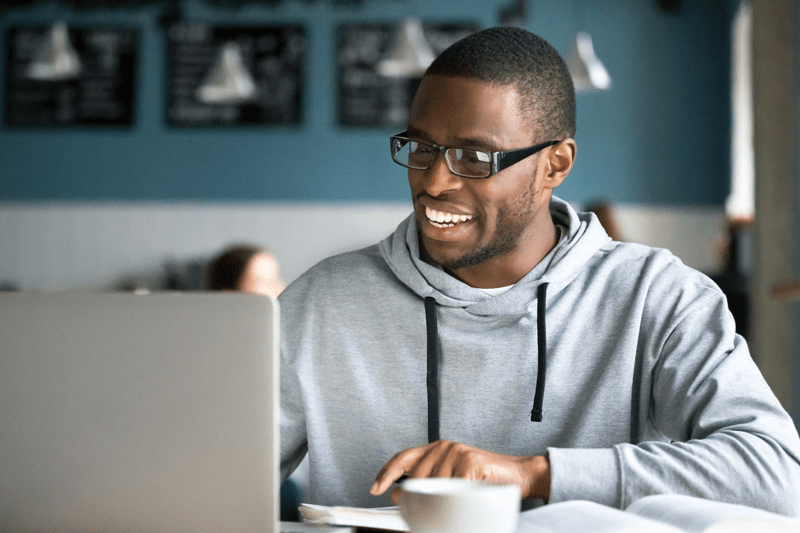 Before we do anything else, I want to make sure you've read and implemented our CEO Eric Hochberger's font size and line height recommendations. They are super important for user experience AND your ads!
In fact, we have a whole blog post series on increasing RPM that gives a deeper dive into all the things you can do to increase your earnings.
First, we're going to prepare by helping you narrow down the posts you should focus on. Some of this is educated guessing — we're going to assume that if your post was seeing traffic last October, November or December, it will hopefully do so this October, November and December (AKA Q4).
Same goes for any other quarter — just look at last year's traffic!
We've created a Google Analytics report to help you narrow things down. Concentrate on your top 10-15 posts, keeping in mind that new content you create should be made with optimization in mind, and then if anything goes viral, you are SET.
To use the report:
1. Log into your Google Analytics account. Please make sure you're signing into the base account that's set as administrator for the Google Analytics you want to access.
NOTE: You may need to log out of all other Google accounts. You may also need to try in multiple browsers — we have had the best luck with Google Chrome.
2. Now navigate to this URL.
3. Click the "Import" button. If you do not see the below dialogue, move on to Step 4.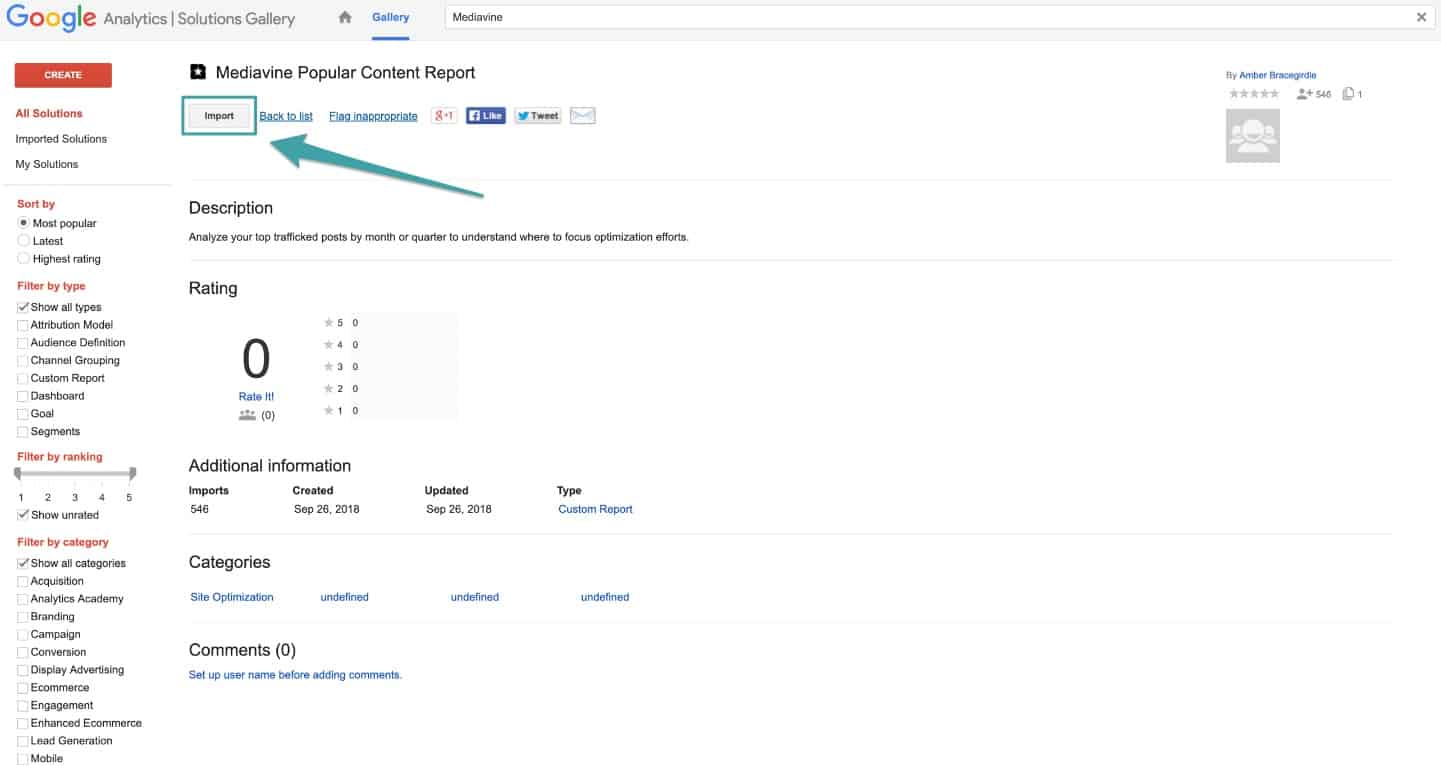 4. The next screen will ask you to "Select A View" — choose your website and click the blue button labeled "Create."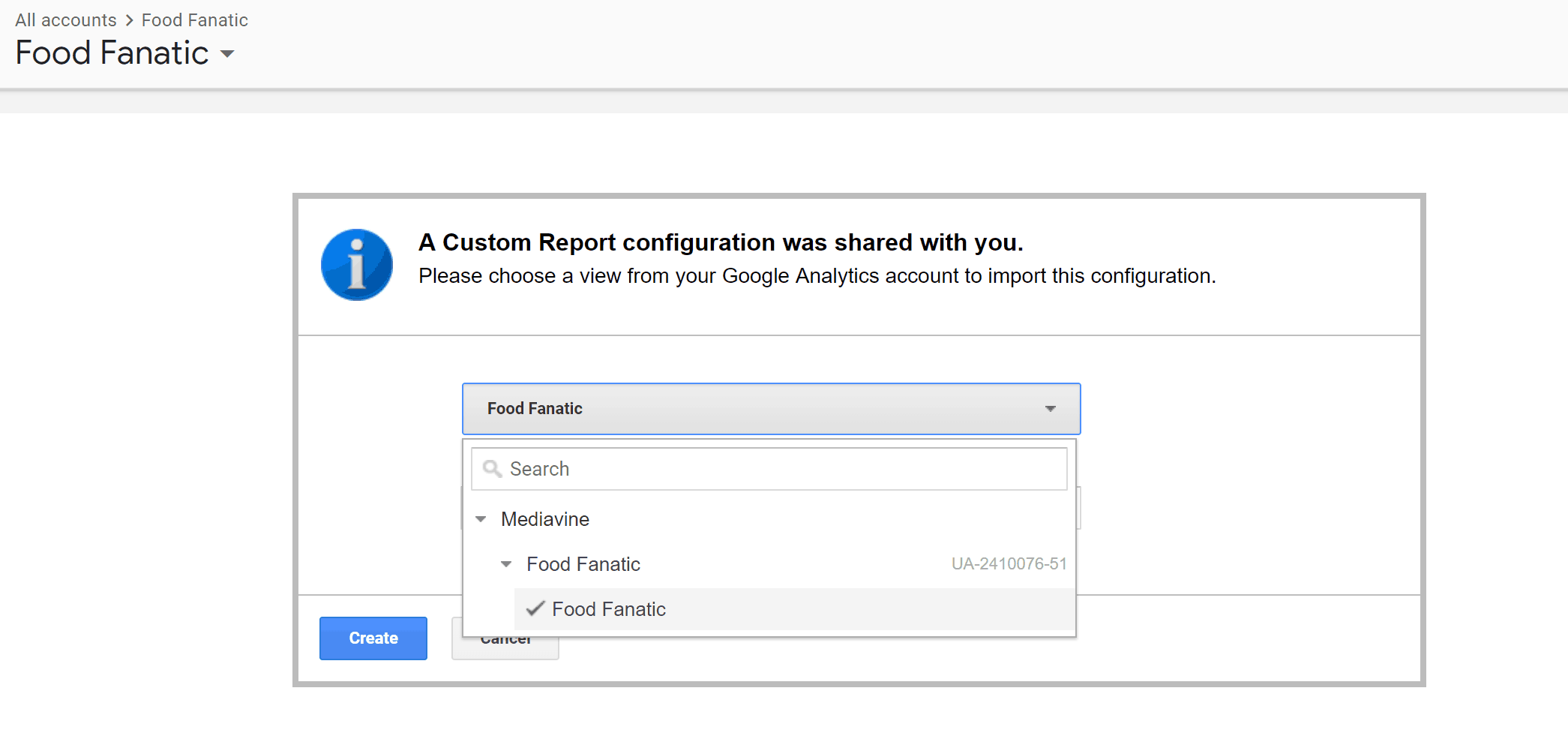 5. Set the date range to each month of the quarter you are after. In this example, we're looking at last Q4, so we will start with October. Set the dates to Oct. 1–31 of last year and click "Apply."

6. The resulting report will be your top posts for all of October of last year.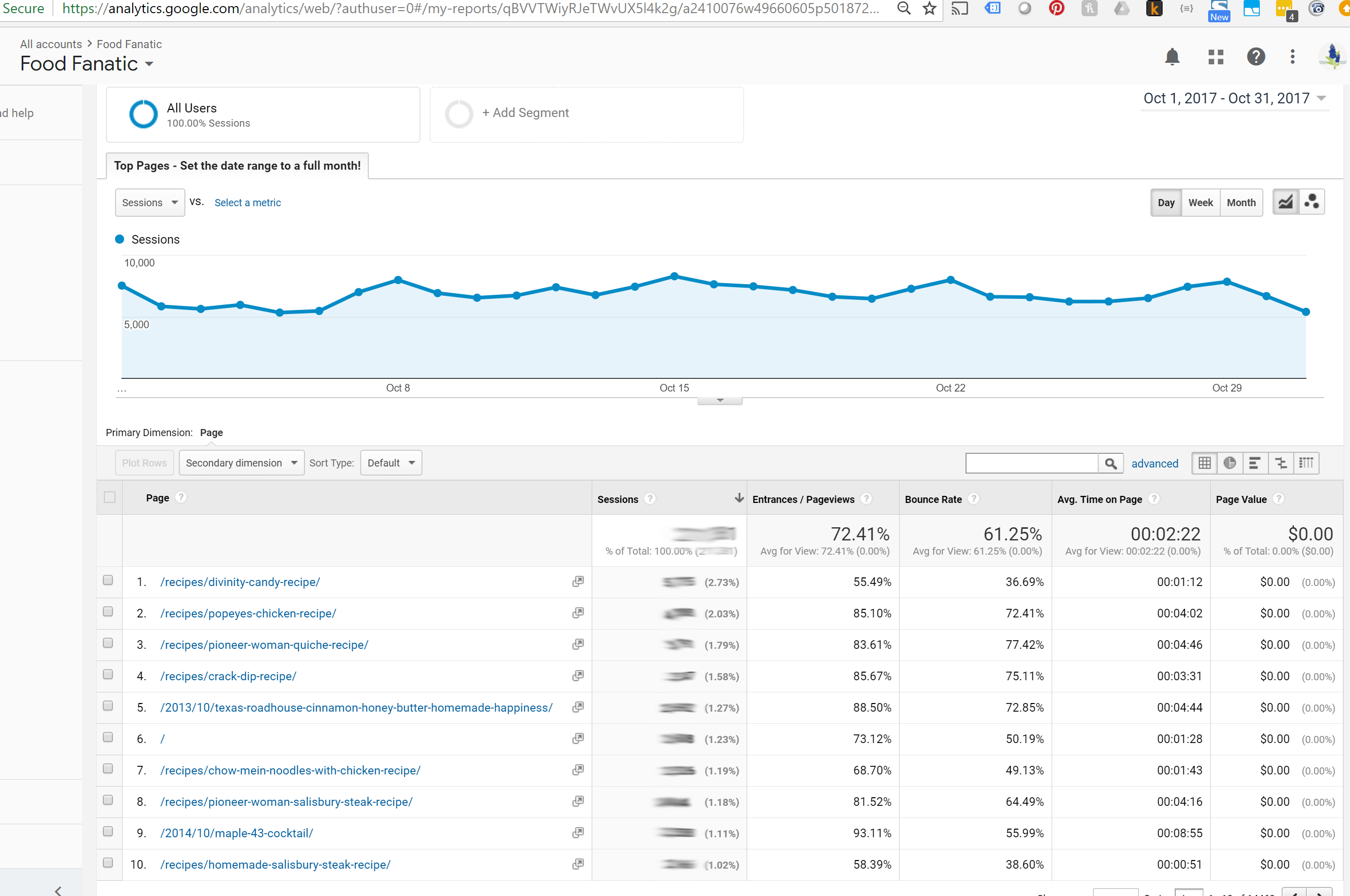 7. Print out the PDFs or email them to yourself, or just save them to your reports here in Google Analytics. Wherever it makes the most sense for you to be able to access the information as we move into the next part of the challenge.
8. Repeat this process for November and December of last year, too (or whatever quarter you're diving into).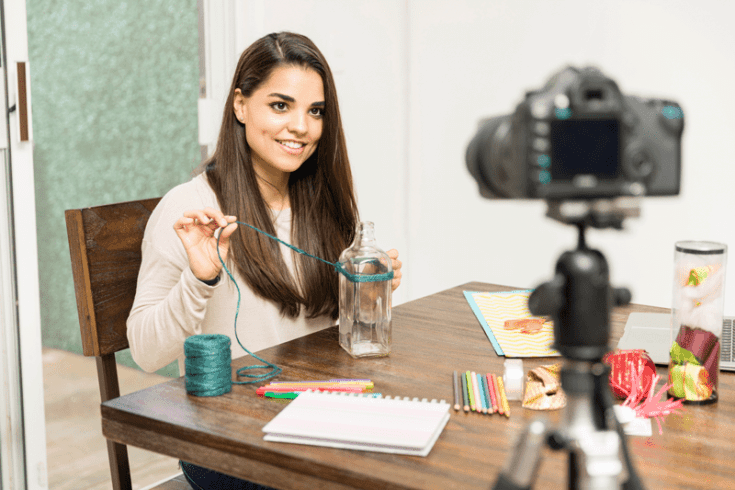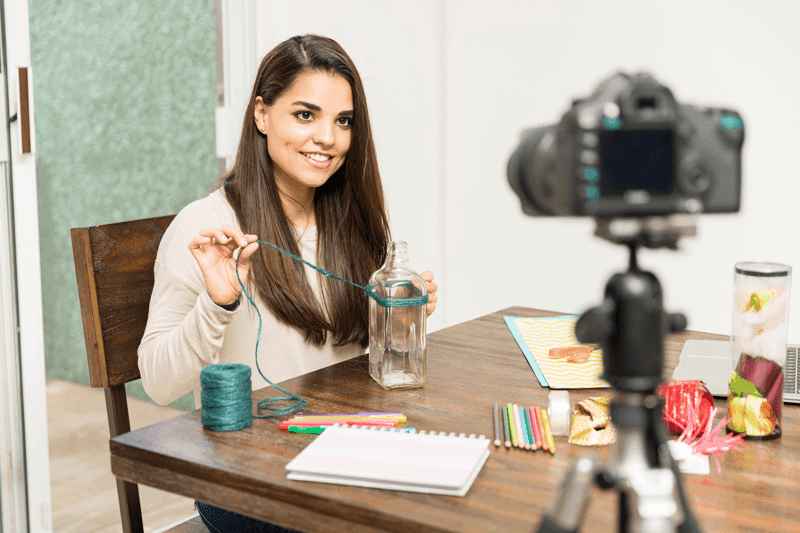 Now that you've got your reports, you're ready to optimize your top posts for each month of that quarter.
More money in your pocket is our entire goal here — well, that, and making your content better for the long haul. So if this same content sees traffic again next year, you are completely ready.
We recommend taking the Mediavine RPM Challenge at the start of EVERY quarter. There's money to be made in every quarter of the year, not just Q4.
Now let's get into the goodies!
Worksheets
We have prepared two sets of worksheets for you. They are virtually the same, but one is in Google Sheets for the digital record-keepers, and the other is a fillable PDF download for you paper pundits.
For the first week, you'll want to focus on the Site Checklist and Google Analytics Audit, but if you feel like jumping ahead, go for it! You can complete the RPM Challenge at your own pace.
Facebook Group
Lastly, we have a Facebook group for the Mediavine publishers who wish to participate in the Mediavine RPM Challenge and are looking for some support. Please note that it's for Mediavine publishers only!
If you're not in our main Facebook group yet, we're happy to add you. Just send an email to publishers@mediavine.com!