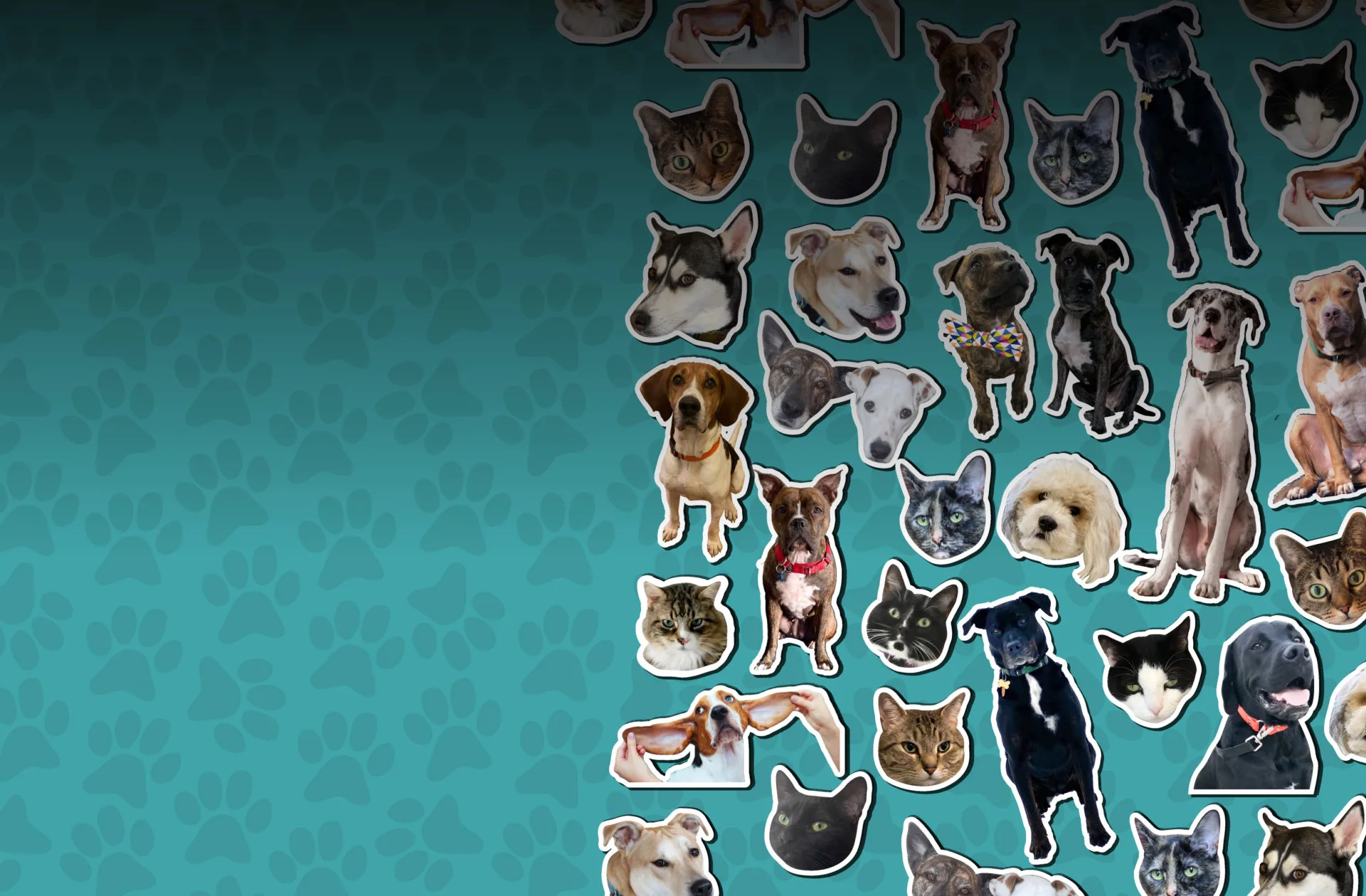 Pet Adoption
Resources
Somewhere between six and eight million animals find their way to shelters every year. Most likely, half that number will not be adopted.
A Shared Love for Animals
One thing you learn about Mediavine quickly whether you meet us at a conference or join us as a new employee is just how passionate we are about our pets. From pet-specific Slack channels to making sure we follow each other's pet Instagrams, it's a whole way of life here. Nearly every Mediavine pet even has their own Slack emoji.
Something we're also passionate about? Encouraging the rescue of your furever friend instead of purchasing them from a pet store or breeder.
Did you know that nearly every kind of pet available for purchase at a pet store is most likely also waiting to be adopted from a rescue or shelter close to you?
Fast Facts
(as provided by the Humane Society of the United States)
25% of pets in shelters are purebreds. Breed-specific rescue groups always have purebred dogs and puppies looking for new homes.
Most pets end up homeless through no fault of their own—"moving" and "landlord issues" are the top reasons people give for relinquishing their pets, meaning shelters and rescue groups are full of wonderful, family-ready pets.
Pets adopted from shelters and rescue groups typically cost less than pets purchased or even acquired for free—once you add in the cost of vaccinations, spay/neuter surgery, microchip, dewormer and other "extras" included in your adoption fee, you'll probably be surprised what a bargain an adopted pet really is!
Most shelters and rescue groups conduct thorough behavioral analyses of each pet to ensure that they will be the right fit for your family.
Shelters and rescue groups can provide advice on making your relationship with your pet the best it can be for the rest of their life, so you'll never have to go it alone.
If you're thinking about adopting a new pet into your family, we encourage you to visit our employee-crowd-sourced resources below. We have resources listed from all over the world, and if you'd like to see yours added, please let us know by emailing shine@mediavine.com.