We know you've heard this from us many times, but our Mediavine publishers are pretty amazing!
Instead of giving up during these challenging times, they've doubled down. They worked on improving their content, staying visible and continued their focus on growing their traffic and more — all while sharing their expertise to help others learn and grow.
Much like our Publisher Interviews and our Content During Covid series, we want to celebrate the traffic growth victories, as well as improved RPM and increased revenue, from our 7,500 and counting list of publishers. We start with the origin stories of how they started their blogs, then into their consistent growth, as of course, a little nod to how Mediavine played a role in shaping and improving their businesses and lives.
We are excited to interview Samantha Merritt of the site Sugar Spun Run, a blog that is dedicated to sharing sweet, simple and from-scratch recipes. Sam has been with Mediavine since 2015, and she has seen so much growth.
We are so happy to have Sam on the blog for this traffic case study! So please say a sweet hello and learn about how her passion for baking (despite having a recipe for the WORST chocolate chip cookies) and hard work have helped her create a dream job along with traffic that has been constantly rising!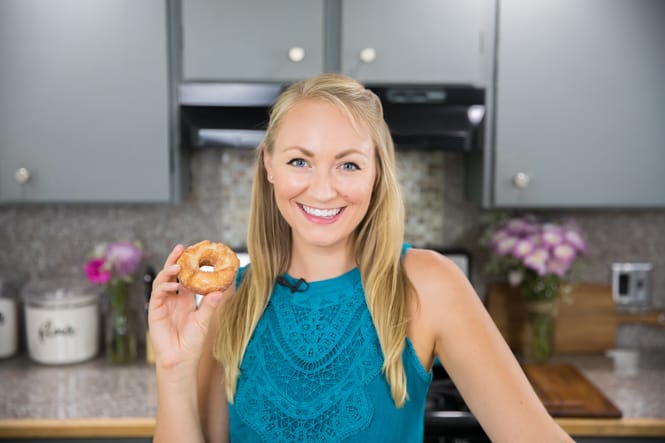 Tell us a little bit about yourself, your family and your everyday life.
I live in northern Maryland with my husband, our 5-month-old son Luke and our 3 dogs, Penny, Leia (yes, I'm a big Star Wars fan!) and Colt.
My husband and I work a lot, but in our spare time we love to explore the outdoors. Recently we moved into a place on a large piece of land and love exploring the woods. We also started keeping bees!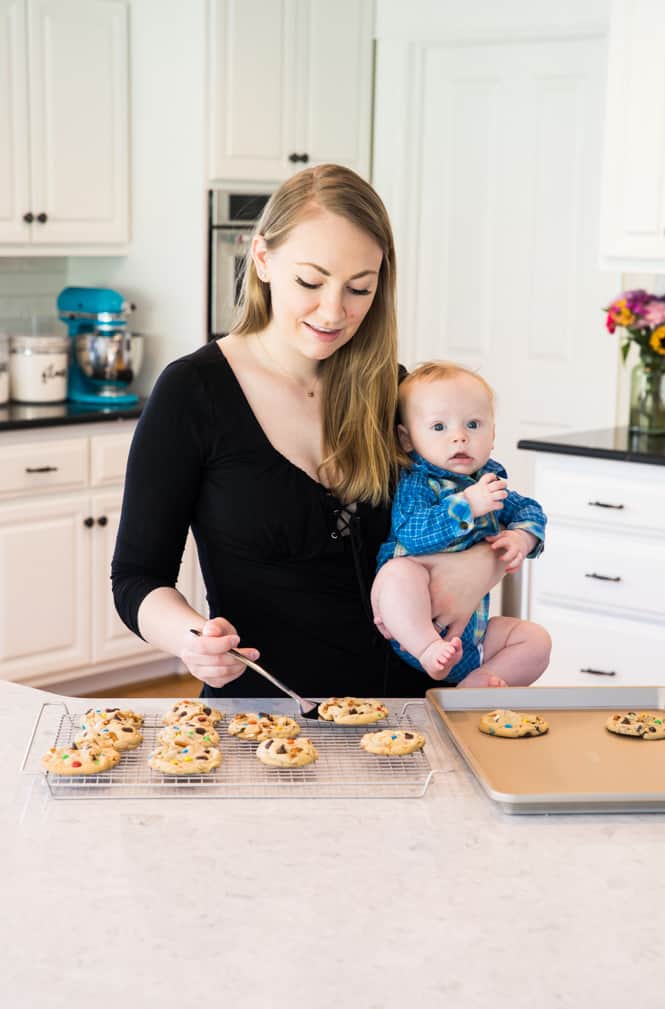 How long have you been blogging for and how did you get started?
I started my blog in 2012, but say that I "officially" started in the spring of 2015. That is when I actually started to take my blog seriously and post regularly.
I began blogging after another blogger (Peanut Butter Fingers) shared online that she was making a full-time living doing so, and it sounded like an absolute dream job. I followed all of her advice and bought my domain name shortly after that.
When did you apply to Mediavine and what was your traffic like when you applied? What is your monthly traffic now?
It's been a while, so it's hard to remember the exact time, but I believe I applied to Mediavine in the winter of 2014 (or very early in 2015). I had about 50,000 monthly pageviews back then. (Sugar Spun Run's Mediavine anniversary date is February 2015.)
My site currently gets approximately several million pageviews per month!

How long have you been focused on traffic growth?
As soon as I started to take the blog seriously, in 2015, is also when I focused on growing my traffic. So, essentially right from the very beginning.
What have been the most effective strategies in growing your traffic?
The very first thing I did to grow my traffic (way back in the beginning) was improve my photography. Your photos don't need to be the best out there, but they do need to be clear and enticing.
Investing in video and focusing on SEO have also been huge for me.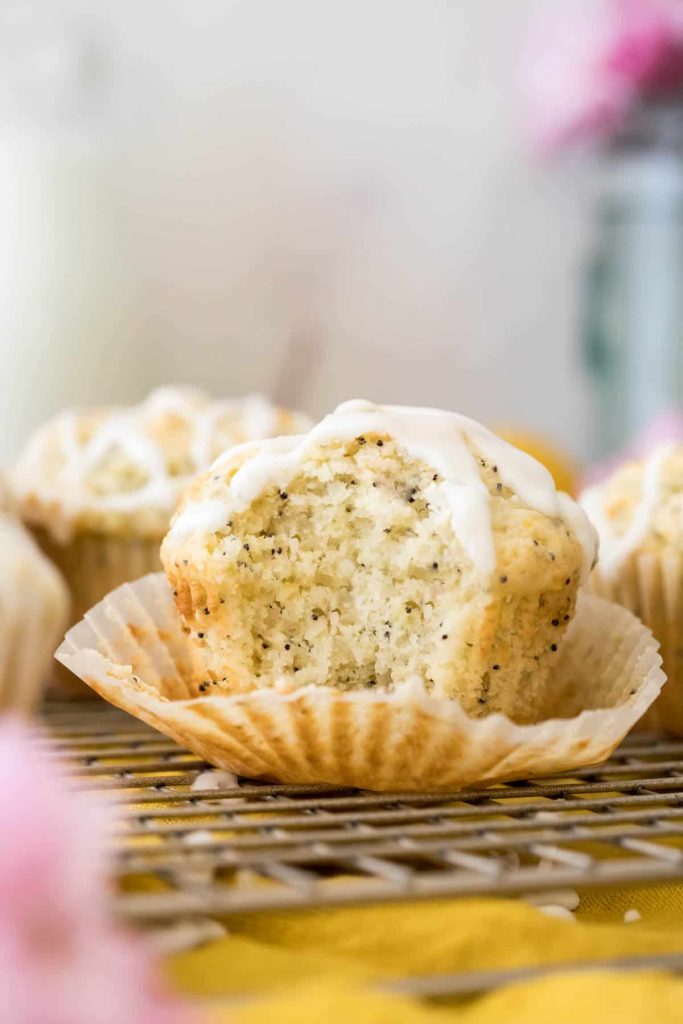 What resources helped you most with your growth?
I hired an SEO expert for a site audit and that was a game changer for me. Listening to podcasts and joining food blogging Facebook groups was also very helpful.
I'm fortunate to be in a business where so many successful people are willing to help their peers and newcomers to the field!
The Mediavine team has been helpful with challenges that I faced, such as site speed. They pointed me in the right direction to help increase my site speed, which was so helpful. I also really enjoy the Theory of Content podcast.
What steps have you taken to improve your RPM and monthly revenue?
Constantly improving my content and focusing on writing for the user has been the biggest thing for me. As I mentioned before, working on my site speed was also a big help in improving my RPMs.
Mediavine also offers many guidelines on how to optimize posts for the best RPMs, and I always take note of those.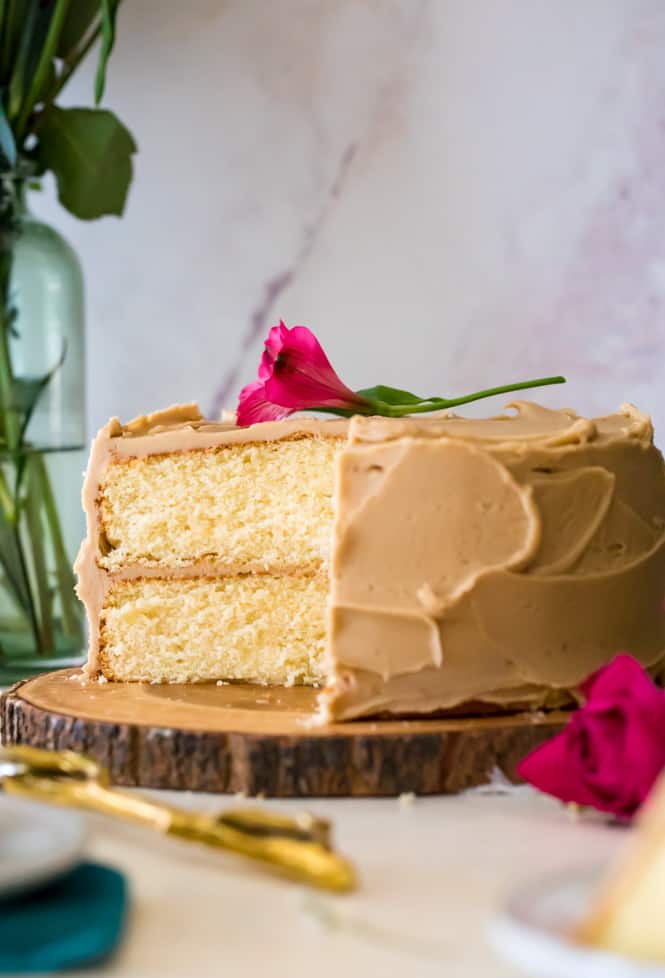 Describe your experience with Mediavine. What do you love about working with us and why have you stayed with Mediavine as your full-service ad management company?
I feel lucky that I was able to join Mediavine so early on. They were a game changer in the way that I viewed ads and none of the ad networks I had worked with previously compared to them.
I also appreciate that Mediavine listens to their publishers and offers timely, relevant educational content.
Thanks so much for joining us, Sam!
Subscribe for Updates
Stay up to date with the latest from Mediavine