What better way to begin a recap of the first half of our second season of Teal Talk® than with these immortal words?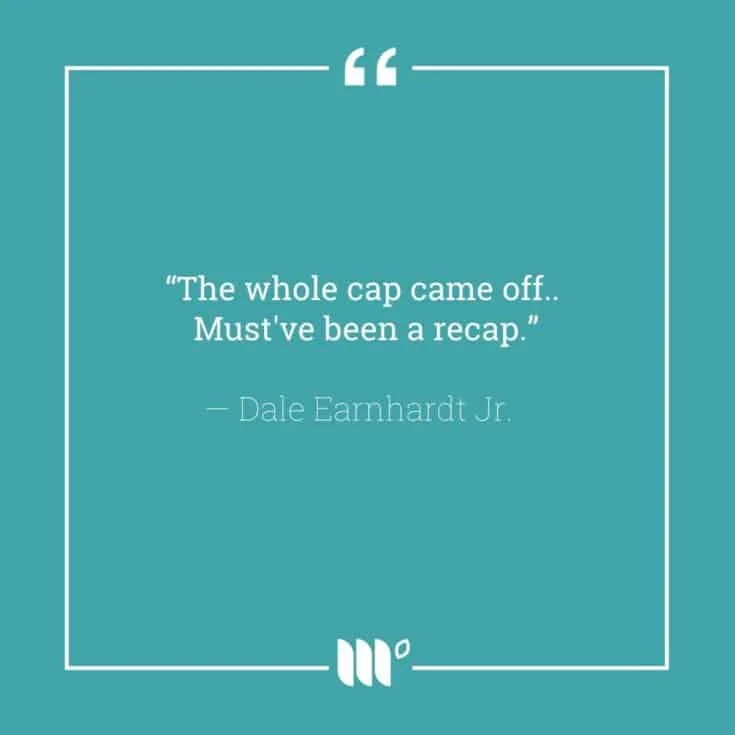 We had a super exciting fall and at the risk of sounding like a broken record, I LOVE my job. I know I say this every time I do a Facebook Live recap but I still can't BELIEVE I get paid to be curious and chat with smart people.
Our mission with Mediavine Live programming is to provide free, easily accessible education for content creators that covers all aspects of the industry. We've talked about everything from affiliate marketing to course creation and book publishing to industry diversity. If it impacts or interests Mediavine publishers, we're here to cover it!
We're already busy planning for the second half of Season 2 and gearing up for our third Summer of Live in 2020!
So…what do you want to hear about? Who would you like to see? If you've got a burning question or a suggestion for someone that needs to be a guest, lay it on us at sponsored@mediavine.com.
And if you're sitting there thinking, "Jenny, how do I watch all of this awesome free content?!" GOOD QUESTION. I like the way you think!
The first step is to make sure that you have "liked" and are following Mediavine's Facebook page. All of our Lives are promoted and broadcasted here and are always available in our video tab. (For realsies! We never take them down or charge you for them! We WANT you to watch them!)
Once they're edited, we add them all to the Mediavine YouTube channel as well, another place filled with free educational goodies. We upload all of the Mediavine conference session videos here (visit the archives for a stroll down memory lane), plus all of CEO Eric Hochberger's series and more. If these things sound good to you, please subscribe!
Thank you for watching and supporting and trusting us with your ad management and more!
Episode 1: Revving RPM
Guest: Eric Hochberger, Mediavine
To kick off the new season of Teal Talk®, Jenny talked with our CEO about all the ways a publisher can increase RPM at Mediavine.
Though this episode is geared at getting ready for the upcoming Q4 season of higher advertising spend, it's still relevant for any time of year. You don't want to miss Eric's expert advice!
(Recorded Sept. 12, 2019)
Episode 2: Animoto Videos
Guest: Jeff Kahsen of Animoto
We are always saying it: It's the year of video, it's the decade of video, it's the century of video! We just can't get enough.
That's why we invited Jeff Kahsen, Senior Director of Strategic Partnerships at Animoto, to Teal Talk®.
Jeff has been working behind the scenes with two Mediavine finance publishers and helping them successfully create and incorporate video on their sites — and boost their Mediavine ad revenue in the process. This is a hands-on training to help you tackle video, too!
(Recorded Sept. 24, 2019)
Episode 3: Inclusivity, Diversity and Access in Blogging
Guests: Beth Santos of Wanderful and Women in Travel Summit; Martinique Lewis of Audacity Fest and Nomadness Travel Tribe; and Kenya Hampton of Mediavine and Kenya Rae
On this episode of Teal Talk®, Jenny talked with three amazing guests about something near and dear to our hearts at Mediavine: inclusivity, diversity and access in blogging.
Beth, Martinique and Kenya chatted about how publishers can create a culture of belonging for people of diverse backgrounds with their blogs.
(Recorded Oct. 17, 2019)
Episode 4: What's New at Mediavine
Guest: Eric Hochberger, Mediavine
This episode of Teal Talk® came right after our Mediavine Influencers Conference in Austin.
Eric made some pretty thrilling announcements, including our new social sharing plugin Grow, a new jump to card feature for Create and featured video playlists.
Wait, WHAT?!?! Yep, there was a lot to discuss, which is why Jenny had Eric back to spill all the details and answer questions.
(Recorded Nov. 14, 2019)
Episode 5: Influencer Marketing 101
Guest: Danica Kombol of Everywhere Agency and the Influencer Marketing Association
When you work in an industry as new as influencer marketing, it can definitely feel like the wild west. Although the FTC is passing down regulations for content, there are still so many questions:
How do you find the right brands to work with?
How do you properly disclose the influencer/brand relationship?
How much do you charge for sponsored work?
And so many more questions…
Luckily, there's Danica Kombol and the new Influencer Marketing Association (IMA), which is on the scene to drive growth in influencer marketing, advocate on behalf of influencers, marketers and consumers by ensuring ethical standards are met and serve as the go-to resource on best practices, measurement standards and trends.
Danica joined Jenny to discuss the state of the influencer industry and how the IMA is here to support our work.
(Recorded Nov. 20, 2019)
Episode 6: Winter is Coming — Preparing for Q1
Guests: Amber Bracegirdle and Brad Hagmann, both of Mediavine
Sadly, Q4 is over and Q1 is here! Ringing in the new year typically means an RPM drop which can feel especially harsh after the holiday windfall.
But fear not! Mediavine Co-founder Amber Bracegirdle and Vice President of Ad Operations Brad Hagmann joined Jenny at the end of the year to talk serious PREP and constant vigilance on our last Teal Talk® of the decade!
Here's what you need to do to get your site ready for Q1.
(Recorded Dec. 12, 2019)
Bonus episode: Everything You Need to Know about CCPA
Guests: Jamie Lieberman of Hashtag Legal and Eric Hochberger of Mediavine
Do the words "California Consumer Privacy Act" mean anything to you? 2020 is here, which means that the CCPA implementation deadline is too! So how are we going to remain compliant as content creators?
Though this isn't an official Teal Talk® episode, this is an important topic of 2019 and we felt it was worth mentioning again.
Join Jenny and Eric as they talk with attorney Jamie Lieberman for a discussion of CCPA and its implications for influencers.
Don't miss Mediavine's recommendations for CCPA and what Mediavine publishers need to do about it.
(Recorded Dec. 5, 2019)
---
The second half of the second season of Teal Talk® is already underway! Last week Jenny chatted about goal-setting with Kathleen Shannon of Braid Creative and the Being Boss podcast, and this afternoon Mediavine co-founder and CEO Eric Hochberger joins us again for look at the year ahead. You can catch our 2020 preview here at 3 p.m. ET today!
Subscribe for Updates
Stay up to date with the latest from Mediavine
Related Posts
Photography is likely an essential part of your blog, but investing in all that equipment might not be the right move for you. Jennifer Borget from Cherish 365 joins Jenny …
Read More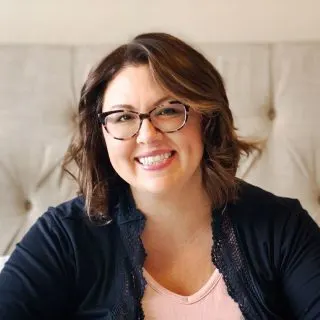 Miranda Wicker
Canva is a great tool for any blogger who wants to add graphic elements to their brand. There are so many uses for Canva and we're here to talk about …
Read More