"You need a lawyer."
Whether it's your one call after a wild night or a frantic cry for help after your most popular post has been copied and your images stolen, the need for legal representation typically elicits the same feelings as the need for a root canal.
But what if it didn't?
What if you knew you had everything for your digital business put in place and you were covered before anything went wrong?
Enter Jamie Lieberman, Esq.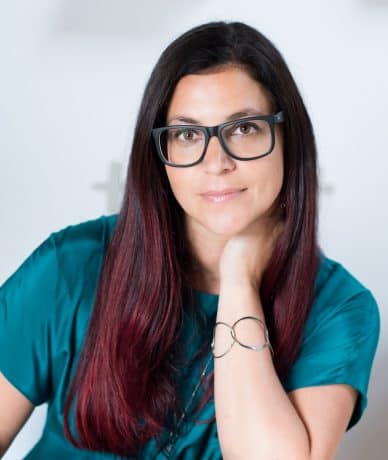 She's a tattooed, purple-haired genius lawyer, with a firm and several businesses that specialize in legal concerns for digital content creators.
Jamie will be breaking through the legal stigma in her session at the Mediavine Conference, Lawyering Up: Blogger Legal Tips, and she was kind enough to give us an interview preview.
---
Hi Jamie!
Thank you for taking the time to gab with us and do this preview before you travel to California to speak at the Mediavine conference.
We know you're crazy busy with your life and family and fitness (she's got GUNS, y'all), not to mention the 3 businesses you run.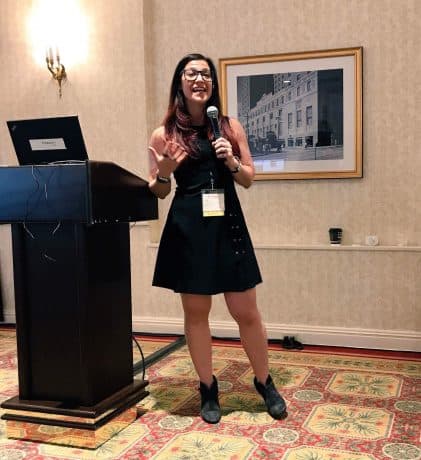 So, I'd like to start out with you personally. Briefly tell us about Jamie at home. Who, what, when, where and why (only if you wish!)
I am a Jersey girl, living right outside of New York City. I am a mom to two crazy boys, who keep me on my toes!
When I am not keeping them from engaging in an intense wrestling match, I am either at the gym, reading or trying to find my next favorite restaurant. Oh, and shopping. I never met a bag I didn't love. I have been a lawyer for close to 13 years and one of my favorite compliments is when someone tells me "you don't look like a lawyer!"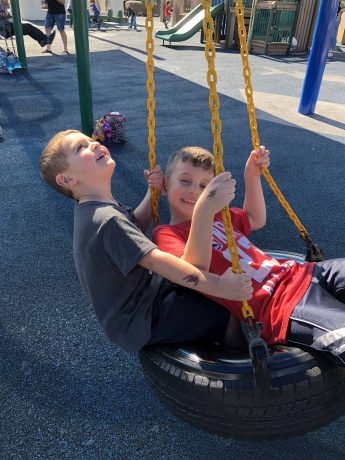 Now to business and you've got several. Please tell us about all your ventures.
I am a partner and co-founder of Hashtag Legal, a law firm specializing in influencer marketing and businesses with a digital presence. We work with a lot of entrepreneurs as well, many of whom work in the services industry, such as designers and coaches.
I am also a partner and co-founder of Businessese, a company that provides information products to influencer marketing professionals.
We have DIY legal templates and courses for geared specifically for the industry and we also host the Businessese Influencer Marketing Podcast.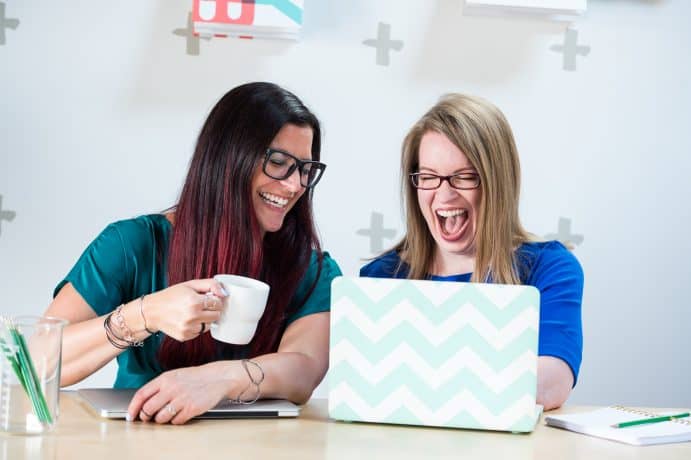 In my spare time (kidding, I don't have any of that!), I also work with Raven Media Group, which provides podcast editing and production services. Raven helps podcasters launch, create, edit and then maintain a podcast, all while making you sound amazing.
You're a blog lawyer. Obviously your scope is much broader than that, but you're pretty unique in your expertise in working with influencers. How did you get here and why?
I have been blogging for a really long time! After I had my first son 6 years ago, I started focusing on the business of blogging. I suspected the industry was going to grow very quickly and I hoped that I could lend my expertise as an attorney to bloggers because I understood what bloggers do and how their businesses work.
A few years later I started working for Type-A Parent and they gave me my first chance to speak in front of a group of bloggers. After that event, my law practice took off because of the unique perspective we bring to working with bloggers.

Now, let's get down to brass tacks. Why do digital publishers need lawyers? WHEN do digital publishers need lawyers? And HOW do they find what they need?
Digital publishers need a lawyer to act as a partner to help them grow and protect their businesses. When you are starting your business, it is always smart to have a strategy session with an attorney who can point out some of the issues you may face and give you tips and tools to protect yourself. If you are entering into business transactions, such as creating content or working with clients, an attorney can assist you in creating a contract to fit your business.
Another area where I recommend consulting a lawyer is trademarks. Applying for and protecting your trademarks can be complicated and it helps to discuss it with a lawyer who has experience in this area. Always hire a lawyer who understands you and your business. You should not be paying your lawyer to learn about what you do.
Legal stuff is tough and frankly intimidating for most people. Why do you think this is and how are you and your team working to combat this, specifically with bloggers?
I think people are frequently intimidated to speak to lawyers because lawyers have the reputation of speaking in legalese and using fear tactics to scare clients. To me, this is counterintuitive to how an attorney/client relationship should be.
My clients are my partners and we work together to make their businesses stronger. No one in my firm will ever use legalese or fear tactics when speaking with a client, it is one of our main principles. We will also always get on a phone call or Skype call with you, when you want it. If you prefer to communicate via Facebook Messenger or email, that is fine too! We make it easy to work with us so you don't dread when you need us.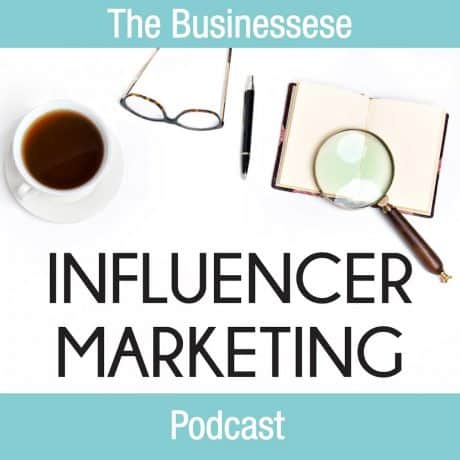 We're all about action items and checklists here at Mediavine and I know you are too. Could you give us a lawyer checklist/list of questions to ask when seeking legal representation for a digital business?
Do you have experience with my industry?
What types of clients have you worked with in my industry?
How long have you been practicing in this industry?
How many attorneys are in your practice?
What is the typical response time to an email or phone call?
How are your fees structured? If hourly, do you give an hours estimate before starting on a project?
Now's your chance to spread the gospel to our audience. Are there any other indispensable words of legal wisdom you'd like to drop on us? Anything that you wish you'd been able to tell your clients BEFORE they got into a sticky situation?
Your lawyer should be a partner in growing your business and should be a line item in your budget, like marketing.
Legal services should not be an afterthought but should be a part of your initial business plan. It helps avoid many headaches later!
Just in case anyone needs you or one of your services, where can you be found?
Email: jamie@hashtag-legal.com
Jamie, you are a delight, as always. We're looking forward to your session at the MVCon18 at Google! More info on our conference in this blog post.
Subscribe for Updates
Stay up to date with the latest from Mediavine