Digital Advertising: A Short History of Timing Out at 56KB/Second
As I've discussed in previous articles, I've been in digital advertising operations for over a decade. In an ever-changing industry, this feels like a lifetime.
Suffice it to say, ad operations have come a long way, and I've observed countless changes in technology, business trends and markets.
More broadly, it goes without saying that the Internet has influenced how we work, spend and live, spawning multi-billion dollar industries in the process.
As technology evolves, communications improve and the world becomes more digitized with each passing year, the advertising industry inevitably follows.
In the first half of this two-part series, let's take a look back at the History of Digital Advertising (emphasis on back … way back) and how we got to where we are today.
Ah, the '90s.
It was a simpler time. A time of windbreakers, tuck-rolled up jeans, Coolio blasting on the boombox (or Discman) and Forrest Gump and Shawshank on the big screen.
Also noteworthy from this era? Parents, kids, spouses and siblings the world over yelling at one another because the home phone line is busy with a dial-up Internet connection.
With data streaming into American homes at breakneck speeds of 56 kilobytes per second, forward-thinking businesses started contemplating the monetization possibilities.
The advent of ad ops may have occurred earlier, but went mainstream after 1994 when the popular online tech magazine "HotWired" was looking for ways to pay its writers.
An idea was created to set aside online real estate, so to speak: Specific placements on the website for something no one had ever heard of before.
To this day we know these as banner ads.
The concept was simple: Hard code an advertisement on the page and charge a flat rate for a specific period of time to appear in this space.
Who better than past, present and future tech icon AT&T to test this space first, paying $30,000 to have the ad you see below appear on page for 90 days:
To say this first ad campaign — leading users who clicked to online tours of famous museums around the world — was a success would be an understatement.
The AT&T banner was rumored to have experienced a click through rate (CTR) of over 44%. Yes, 44 out of every 100 people who saw it clicked through to the landing page.
To put that into perspective, the average click through rate in today's banner ad world is somewhere closer to 0.1% (that's one in a thousand).
Obviously, word traveled fast and the year or two that followed this campaign saw a huge increase in the number of companies entering this space.
Tech pioneers such as AOL, Yahoo! and Microsoft threw their hat into the web advertising arena, but there was still one major piece missing from the puzzle: Data.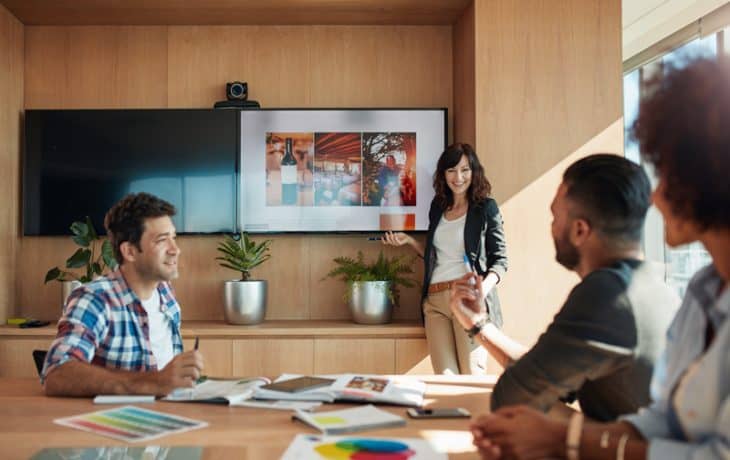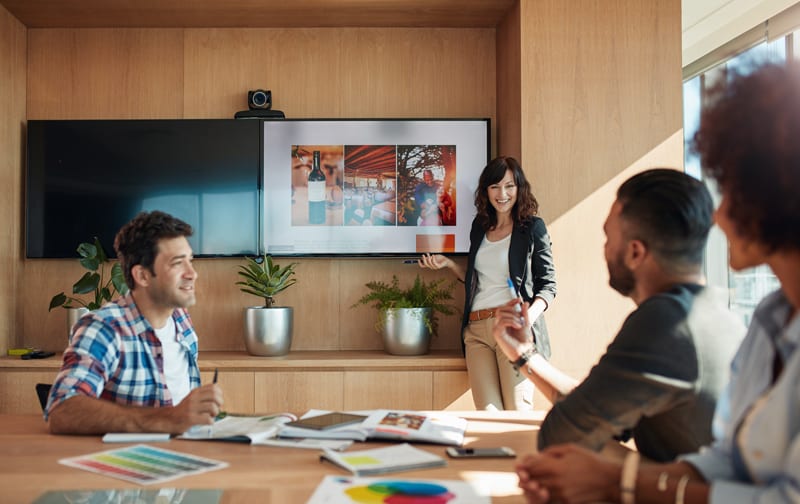 Your ads are served.
By 1996, millions of dollars in ad budgets were being poured into this nascent technology, yet measuring return on investment from campaigns left much to be desired.
Advertisers couldn't see how well ads were performing until after a campaign ended, and the process for retrieving these statistics was clunky and inefficient at best.
A revolutionary new technology stemmed from this lack of campaign data, transparency and management tools: An "ad server" was introduced by a company called DoubleClick.
DoubleClick debuted its ad server as part of a platform known as D.A.R.T. or "Dynamic Advertising Reporting & Targeting," and it was an immediate game-changer.
This new technology allowed advertisers to gauge performance of a campaign as it was running, and make changes to optimize their ad placements and spend.
Most importantly, this service gave way to a standardized measure of pricing for online ad campaigns: CPM. Just like that, paying flat rates for defined time periods was obsolete.
For the advertiser, pricing by CPM allowed for more flexibility and a much more accurate gauge of ROI. For the publisher, it meant increased competition, a means of establishing minimum values for their ad inventory and pitting advertisers against each other.
Stay tuned for part two of this series, in which the ad tech industry evolves and rampantly ignores the advice of TLC by chasing waterfalls, left and right.