Do you know how to plan events for bloggers? Learn everything from the type of event to have, to planning tools, budgeting tips, promoting your event for optimal success and more!
Let's face it — the blogging life can be pretty lonely.
While we might have social media or even Slack to connect on, working from home and communicating solely through devices on a daily basis can be isolating.
What kind of event should you have?
Since there are many different kinds, when thinking about how to plan events for bloggers, you should choose them based on your goals.
Are you looking to share your expertise as a blogger or a niche expert? Cooking classes, DIY workshops and even photography classes can be marketed to the general public, but keep in mind that the associated costs can be high.
If you just want to connect with other local bloggers and swap tips, a casual happy hour or group co-working at a coffee shop are great low-pressure options.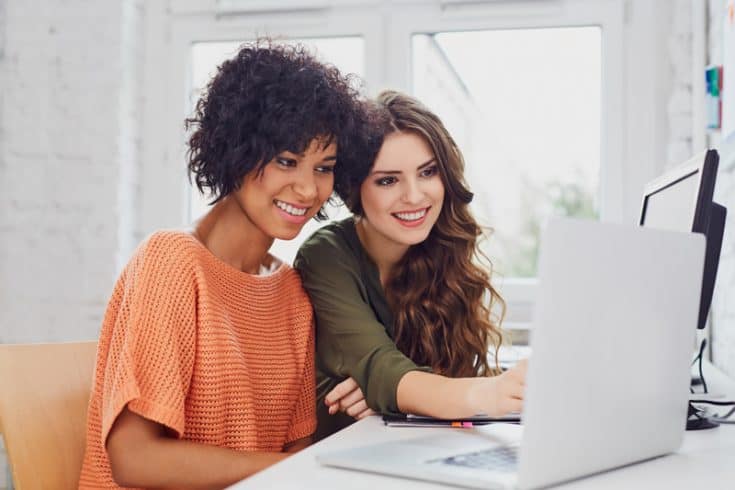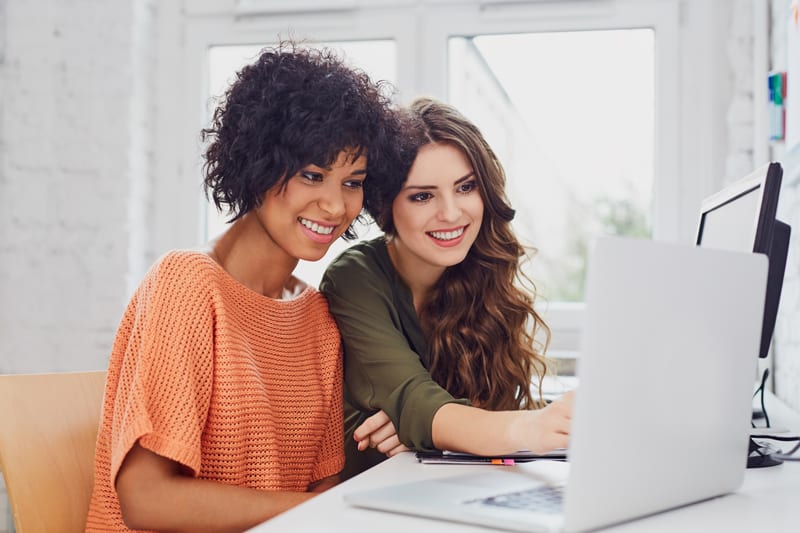 Finding a Venue
When I'm planning an event, I work on finding the venue for my ideal date(s) before anything else.
Obviously the go-to location, when thinking about how to plan events for bloggers, would be your home, but most people don't have the capacity to open their homes to groups, or feel uncomfortable inviting in strangers.
How far in advance you are planning, the size of your event, the day of the week the event is and even what city you live in are all factors in finding the perfect venue.
Weekdays are often more open than weekends. Keep your attendees in mind, how far they might have to travel and if they would need to take time off from another job to attend.
Many restaurants and small businesses are eager to work with bloggers on events in exchange for some social media love during the event. However, don't lead a query with demands for freebies!
Approaching it as a beneficial situation for both sides will not only showcase you as a professional, but can also lead to a long-lasting relationship.
Other things to consider when choosing your venue include WIFI capabilities, AV and power outlets, table and chair setups, bathrooms, noise levels from non-guests at the venue if it is a shared space, parking, whether catering is available and even how or when to get into the space.
Event Planning Tools
My favorite tool for planning anything is Asana, because I love to-do lists! It makes setting tasks and due dates really simple, and reminders come right to your inbox.
For budgeting and keeping track of details across multiple events, I use Airtable. If you're unfamiliar with Airtable, it's basically a spreadsheet on steroids! Not only for inputting data, you can also upload images for social media promotion or catering contracts, as well as sort items by multiple groups. Here's a Facebook Live we did with two publishers all about how to use Airtable for your blog.
If you work with larger venues, AllSeated is an excellent floor plan tool that gives you 3D views of the space. You can drag and drop furniture of all sizes as well as other items like bars and backdrops to create a diagram for everyone to follow. Come the day of the event, this is essential!
Many venues, especially those used for weddings, will already have an account with their base floor plans and furniture options updated, so all you need to do is add the venue to your event. AllSeated is just one program — ask your venue what they use.
If you require tickets, like we do for our Mediavine Influencers Conference, Eventbrite is a good all-in-one tool that allows for a lot of data collection and integration with apps like Mailchimp.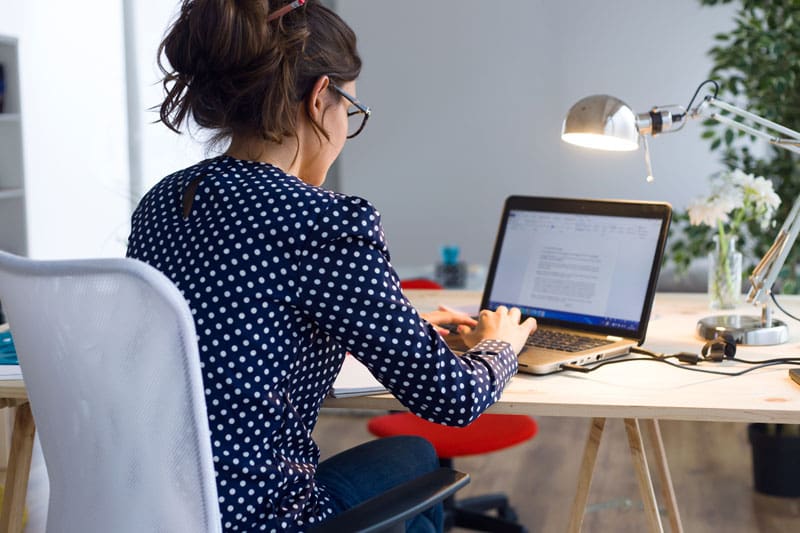 Event Budgeting
No matter how you plan events for bloggers, or where it is located, you'll need a budget. Even if you are hosting at home and just grabbing a party tray from Costco, account for it! Costs can really add up, especially if you're a Taurus like me and have a treat yo'self mentality that extends to everything.
If your event is free, consider working with a sponsor to offset your costs. This is where a venue or restaurant can come into play, or even a brand you already work with on your blog.
Hosting a brunch at your house? Reach out to makers of pancake mix, local juice bars or a home goods company for cute tableware.
If you are charging for the event, work out as many costs ahead of time before setting a price. Cooking classes, for example, require buying ingredients (and possibly extra tools). Photography classes will most likely require props.
Don't forget to account for your time, as well! While not every event will have a profit as the goal, be realistic about your goals and adjust your budget to meet them.
One more thing to consider: event insurance. If you are hosting a private event and serving alcohol outside of a restaurant, this is essential. It can also cover you in the case of injury of an attendee. Event insurance is not expensive and there are many online services to help you, such as The Event Helper.
How to Plan Catering For Bloggers Events
Every great event has food, right? (Just ask the attendees of our Mediavine Influencers Conference in Austin.) Even if you are simply serving small bites or snacks, food helps people loosen up and relax for mingling.
I always recommend finding out the dietary restrictions of your event guests before deciding on food. There is nothing worse as an attendee than showing up and having nothing to eat!
With the number of special diets out there, it can be daunting to choose menus appropriately. However, I've found that doing vegetarian-heavy menus with a meat option or two is appreciated by all eaters. No one has ever complained about too many vegetables on the table!
Ask for sauces and cheeses to be served on the side or even separate out vegan and gluten-free items to another table to avoid cross-contamination.
Don't forget to ask about forks, knives, plates and napkins. Not all caterers provide this, or will at additional cost. It can be cheaper to pick up those items yourself. Corkage fees are another item that might come up. Go over all your needs with your point of contact ahead of time to avoid unexpected charges.
Try to make a plan for any leftovers, as well. Depending on your venue you might be able to take it home or divide among attendees, so you will need packaging for that. Consider donating any extra to a shelter, if that is an option in your area!
Promoting Your Event
Go to where your attendees are. Facebook event pages are great because you can link out to tickets, answer attendee questions and allow attendees to start getting to know one another (if that's a goal).
If you have a local base in your mailing list, use that! I've also promoted events on my blog Facebook page, since I have a good percentage of local readers. Use your local network to help spread the word — depending on the kind of event, it might be appropriate to pitch local media for advance coverage.
Some great ways to generate buzz both before and during the event is to set up an event hashtag (like #MVCON20) where folks can follow along and share their own pics. Having a photo booth at your event is a surefire way to get everyone posting to Instagram! You don't have to drop a lot on a pro photographer setup — a cute backdrop with some props always gets people posing.
Before you start promoting, make sure you have an FAQ ready. This can cover anything from refund policies to inclement weather plans to parking. You'll also want to make sure your contact info is readily available for anyone who needs it!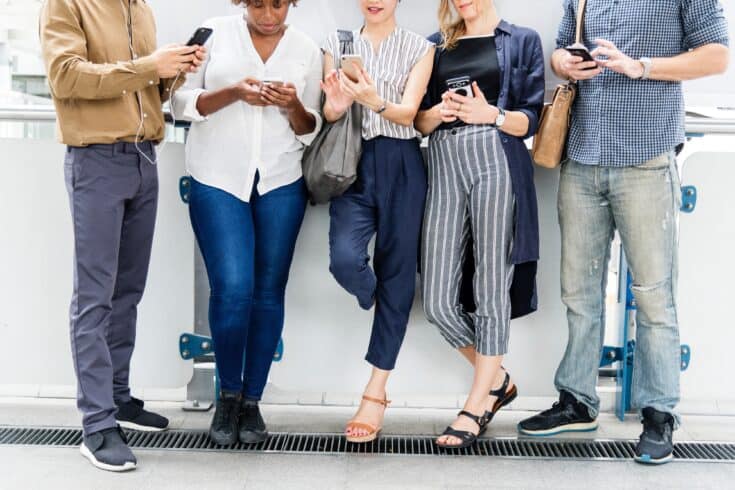 The Day Of
In my experience, bloggers are early birds! Every time I think I am getting to an event early enough, someone is ready and waiting 30 or even 60 minutes before doors open. Welcome them with a smile and then direct them to a place where they can relax while you set up.
If your event requires setup on your end, such as table settings or a gift table, I recommend recruiting a friend or even an attendee who is willing to help for a free ticket. Whatever your setup is, make sure to build that time into the front end to ensure you're not still brewing coffee while everyone is standing with a cup in hand.
Be sure to have your venue contact either in the room or on speed dial in case of AV problems, broken heat/AC, coffee needs (coffee is important!), full trash cans or bathrooms that need replenishing.
Keep an eye on time as activities progress so you can be sure to end at the designated time. I like to make the "official" end time earlier than the time set for the venue, as folks tend to linger at the end of an event. That buffer time helps people leave more naturally as you clean up the space.
Work with the venue ahead of time on a plan for trash, if necessary. You might also need to reset the room or clean up messes. Even if it is not required, I like to leave a space as clean as possible before leaving. It sends a good message to the venue and saves them work later!
After the Event
Don't forget to thank your attendees, venue and any other partners you worked with for the event. Social media shout-outs are great, but I also like to send personal emails.
If you're someone who sends holiday gifts to clients at the end of the year, consider adding the venue/partners to your list this year, or send a handwritten card.
Post-event surveys can be a great way to learn how to improve future events, so don't be afraid to ask attendees their opinion!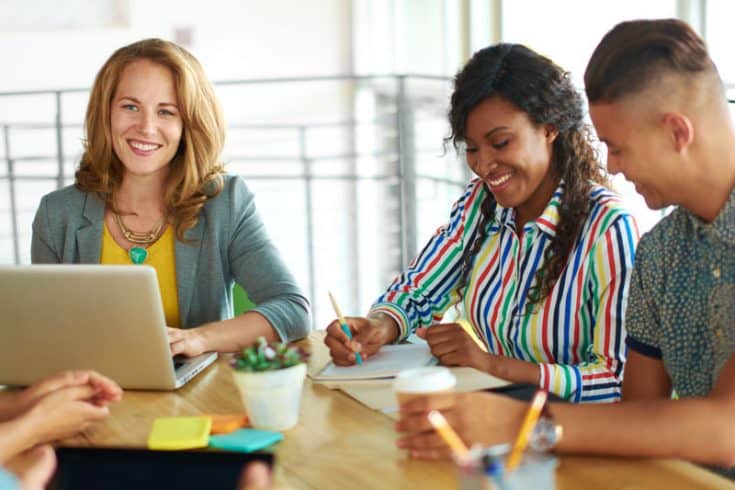 Most importantly…
Don't forget that events are supposed to be fun! While the minutiae can be stressful, the end result is worth it.
From sharing your expertise with novice bloggers to finding a new tribe, learning how to plan events for bloggers and hosting them can be a great way to expand on your blogging experience.
If you'd like to see Megan's event planning work in action, come see us at the 2020 Mediavine Influencers Conference in Baltimore!
Subscribe for Updates
Stay up to date with the latest from Mediavine