Announcing the 2020 Mediavine Influencers Conference in Baltimore!
Good morning, Baltimore!
That's what we'll be singing every day from June 3–5, 2020 when we're in town for the FIFTH Mediavine conference!
We've already been to Charleston, San Jose and Chicago, and soon we will be in Austin for our second event of 2019. We're extremely excited to add the Charm City to the growing list.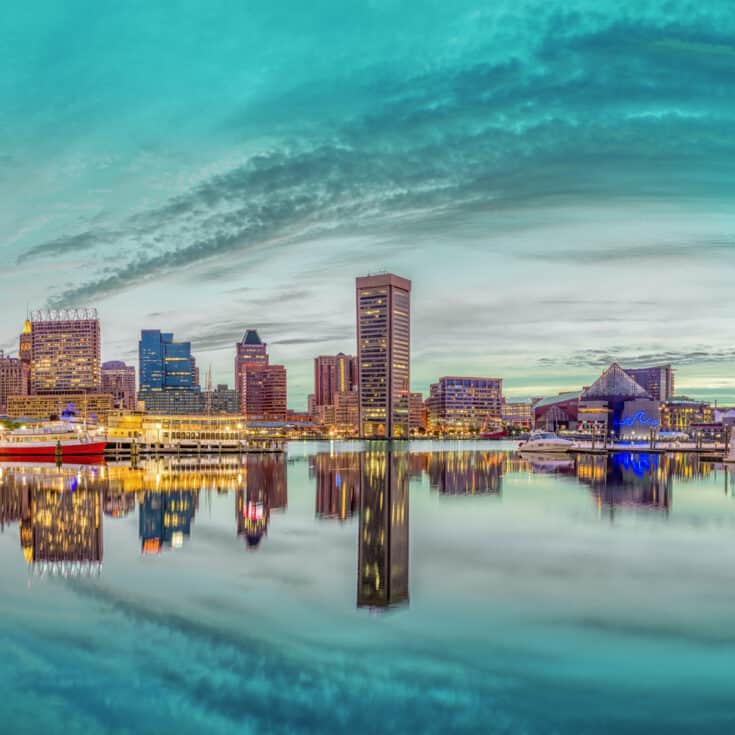 Why Baltimore?
We picked Baltimore for the fifth Mediavine Conference because it is a thriving, bustling city. It's home to great food (hello, crabcakes!), a creative hub and lots of history.
Both conference lodging and learning will take place at the Baltimore Marriott Waterfront, located in the heart of the Baltimore harbor.
The hotel is just a 7-minute walk from the National Aquarium and just around the corner from attractions like historic Fells Point and Camden Yards.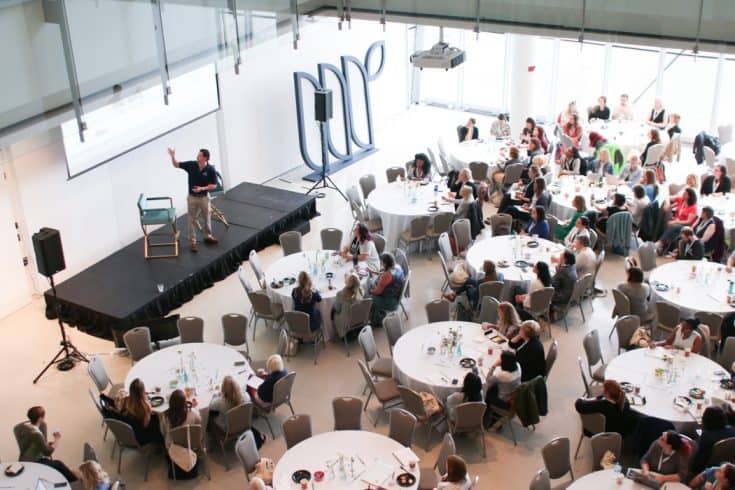 What is the Mediavine Influencers Conference?
Our annual Mediavine conferences are a chance for publishers — whether they're with Mediavine for full-service ad management or not — to connect with each other, with sponsors, with Mediavine team members, and so much more.
With tracks for both beginner and advanced bloggers, the 2020 Mediavine Influencers Conference will continue to leverage those connections to help publishers take their blogs to the next level in sales, marketing, videography and more.
At #MVCON20, we will continue our mission to help our publishers and content creators build sustainable businesses.
Here's a recap of our latest conference in Chicago:
Check out our YouTube Channel to see some of our past sessions and speakers. We have announced some speakers already and even more will be announced soon!
Will there be two conferences in 2020?
While we loved having two conferences in 2019, for 2020 we are focusing on the single, larger event in Baltimore. We hope you'll join us!
When do tickets go on sale?
You can expect early bird tickets to go on sale in November 2019, and regular price tickets to go on sale in December 2019. Check out our Eventbrite page for more details on ticket sales.
We will offer several types of tickets:
2-Day Passes
Includes two full days of sessions June 4 & 5, Wednesday opening reception, Friday closing party and daytime meals.
3-Day Passes
Three full days of learning! Includes access to a full day of hands-on workshops with the Mediavine team on Wednesday, June 3; two days of sessions June 4 & 5; Wednesday opening reception; Friday closing party; and daytime meals.
Brand tickets
For brands, marketers, & agencies. Ticket includes all conference sessions June 4 & 5, parties and daytime meals.
And yes, there will be a waitlist in the event tickets sell out!
Here's how the waitlist works: If tickets are sold out on Eventbrite, the Waitlist option will be triggered. Fill out the waitlist form on Eventbrite. If a ticket becomes available, you will receive an email from Eventbrite. You will have 24 hours to purchase the ticket. If you do not purchase the ticket in time, it will be released to the next person in line.
We hope to see you in Baltimore next June! Learn more about our event on our Mediavine Influencers Conference Baltimore page.