Mediavine at Blog Elevated
From pet writers at BlogPaws in Kansas City to foodies at Everything Food Conference in Utah, 2018 has already been a busy year filled with new faces for the Mediavine team. We love meeting publishers in person, so we travel across the country (and continent) to as many blogging conferences as we can squeeze in.
Earlier this summer, Jenny and Susannah ventured to hot and humid Houston, Texas for a whirlwind weekend at the Blog Elevated conference.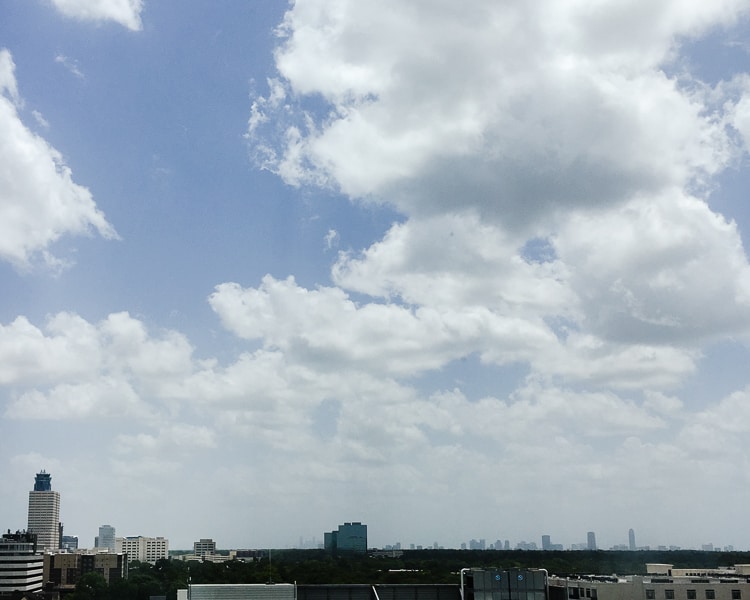 This event typically happens annually in a multi-day conference format, but this year was waylaid by last summer's Hurricane Harvey. Texas was devastated by flooding, and many in Houston lost their homes.
Instead, the organizers are planning several one-day workshops throughout the year to keep local bloggers connected and on the cutting edge. On June 30th, we celebrated National Social Media Day. 
When the organizers of Blog Elevated reached out to us about sponsoring attendance for publishers who were affected by Hurricane Harvey, we didn't hesitate for a second. Helping out is something we were glad to do.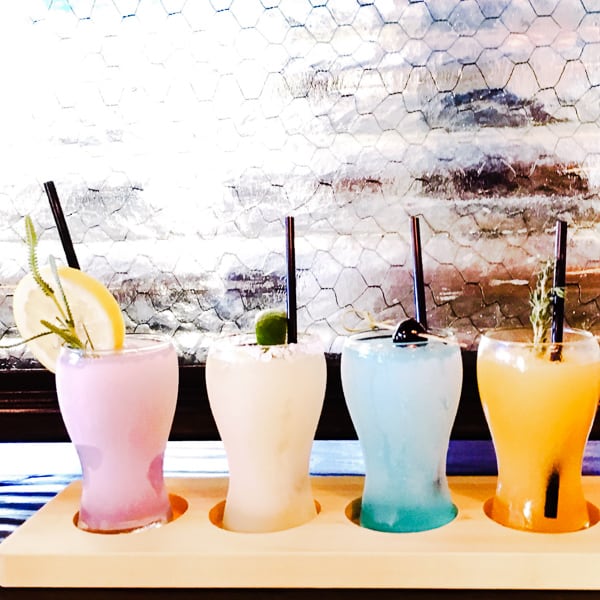 On our first night in Houston, we treated the bloggers we sponsored to a dinner at State Fare, a fun venue offering made-from-scratch Texan food.
We talked blog turkey while noshing on everything from pimento cheese dip and Frito pie to fried chicken and chicken spaghetti. It was a dream!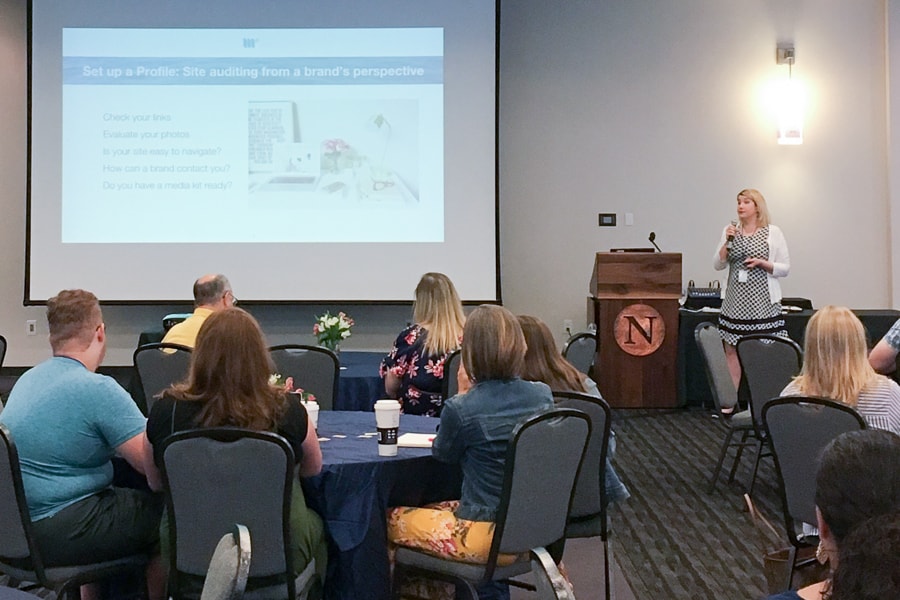 Jenny @mediavine is so hilarious, but I love more that her advice for influencers is so practical. Brands go back and look at your stuff. So, pay attention to your links. #SocialMediaDay #BlogElevated @BlogElevated pic.twitter.com/FH6rXTQuhC

— Mila Clarke Buckley (@thehangrywoman) June 30, 2018
The next day was the conference, which started out bright and early with a presentation from Jenny about pitching brands for sponsored work. We also heard from Mediavine publishers Megan Owen of Meg O On the Go and Channing Lobpries of Moms Without Answers who spoke about Pinterest best practices. There were appearances by team members from the Houston Museum of Natural Science, Jay B. Sauceda of TX Humor and Mila Buckley of Hangry Woman, among other social media experts sharing their wisdom.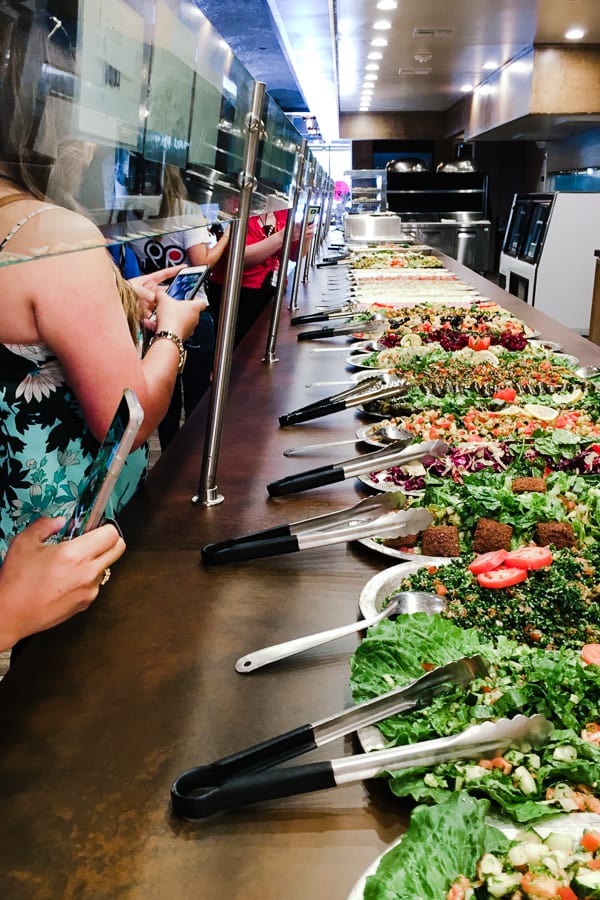 For lunch, the conference broke everyone into small groups to dine at the various venues within the City Centre complex. Jenny was treated to a five-course summer tasting menu at The Capital Grill and Susannah has a Mediterranean buffet at Zayed's Grill. It was fun to get to know so many of the bloggers in Houston over a delicious meal. They've definitely got it going ON!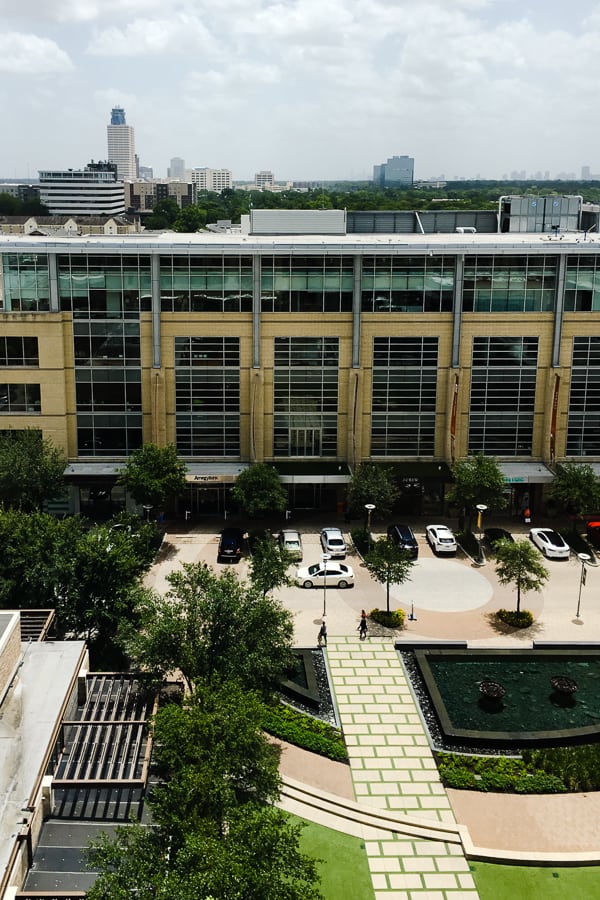 After lunch, Jenny and Susannah led site audits with the bloggers we sponsored, helping them with everything from site speed to SEO and optimizing for their ads. We loved doing these mini-deep dives into publishers' sites face-to-face, a rare experience for the Mediavine team and one we always enjoy.
Site audits from @mediavine at Be Social Conference
Thank you!#BlogElevated #NationalSocialMediaDay pic.twitter.com/m5TtDL5jf8

— Jessica Brassington (@UnProcessedJESS) June 30, 2018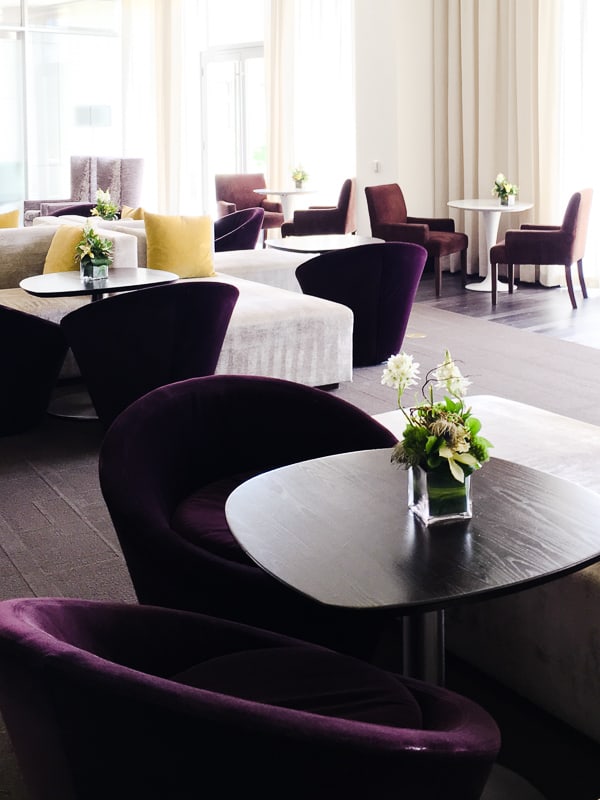 The one-day conference concluded with a cocktail crawl through City Centre, ending at the Kendra Scott boutique. We loved getting to mingle and explore some of this unique area of Houston! Our stay at Hotel Sorella was lovely too. 
It was a whirlwind trip, and it all ended too soon. We're so glad we could support these publishers and help them attend this great conference so they can take their blogs to the next level.