Mediavine at FinCon 2018: Fun in the Sunshine State
Before I started working at Mediavine, I knew the team traveled well and traveled often. Ever since I started I've been eager to add my own stamps to my Mediavine passport!
From staff retreats in New Orleans and Denver to conferences like the Women In Travel Summit in Quebec City and the Mediavine Conference at Google's Headquarters in San Jose, California, my teal passport has started to fill up!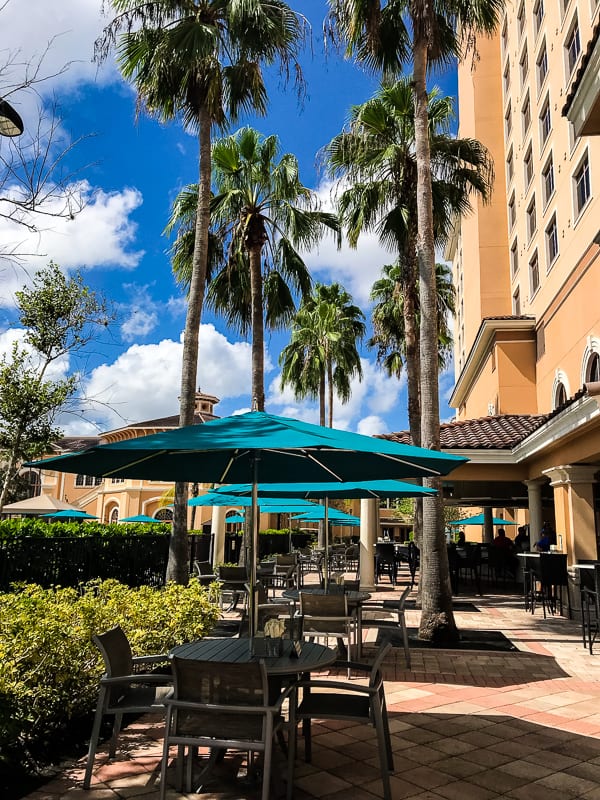 One stamp I've been eager to get is FinCon. I've been hearing about this conference for finance professionals since my very first day at Mediavine.
It's known for being a jam-packed weekend with TONS of valuable information. It's the time of year when 2000+ attendees in the finance niche come together to talk about one thing: retiring early.
I'm kidding! But in all seriousness, FinCon is your go-to conference for absolutely everything you need to know in the ever-expanding world of personal finance.
Mediavine attended FinCon for the very first time last year and we were amazed by the incredible energy and magnitude of the conference. We managed to talk FinCon founder P.T. and conference organizer Jessica into an interview for our blog, so we could learn their secrets.
When I got word that Mediavine would be attending FinCon for a second year in a row, I jumped at the opportunity to head to Orlando to experience it for myself!
The conference is without a doubt one of the largest we attend throughout the year. I love the exciting atmosphere that comes with every conference (and we attend a LOT of them), but something about FinCon takes things to a whole new level.
We headed down to the Sunshine State September 26-28 to the tremendous Rosen Shingle Creek conference center. They even welcomed us with our signature teal umbrellas. (They brought those out just for us, right?)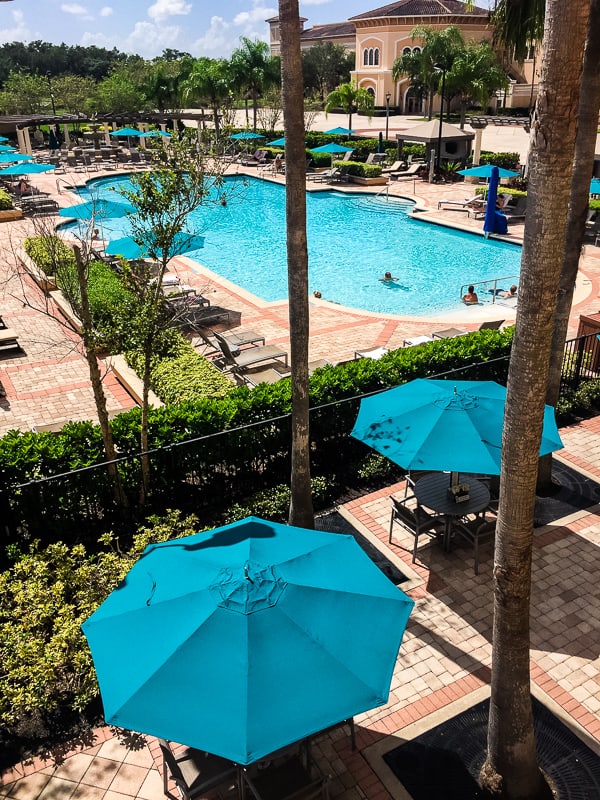 Day 1 began the larger than life expo hall that included all of the biggest names in the finance realm. We set up teal shop and met with Mediavine publishers, future publishers ;), entrepreneurs and amazing creatives.
While we had just 3 team members present at last year's FinCon, this year we came ready to talk to those 2000+ attendees with Eric, Brad, Megan, Jenny, Phil, Jamie, Sam & I in tow. Talk about a team!
It was SO much fun getting to meet publishers IRL (in real life) since most of our correspondence is via email. Being an entirely remote company, any chance we get to meet publishers face to face is an extremely exciting moment for us!
We talked about all things Mediavine, our mission, and why we truly love doing what we do.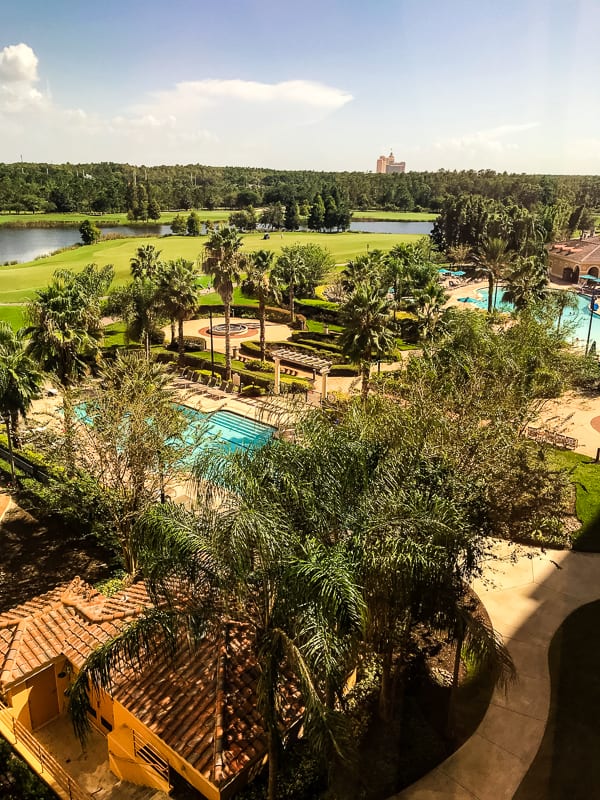 Day 2 started off with a bang. While Jenny and Phil went to go meet with the brands in attendance, the rest of the team started off another publisher packed day! We gave live site audits, walked through the application process with new applicants, and talked exciting things to come with existing pubs.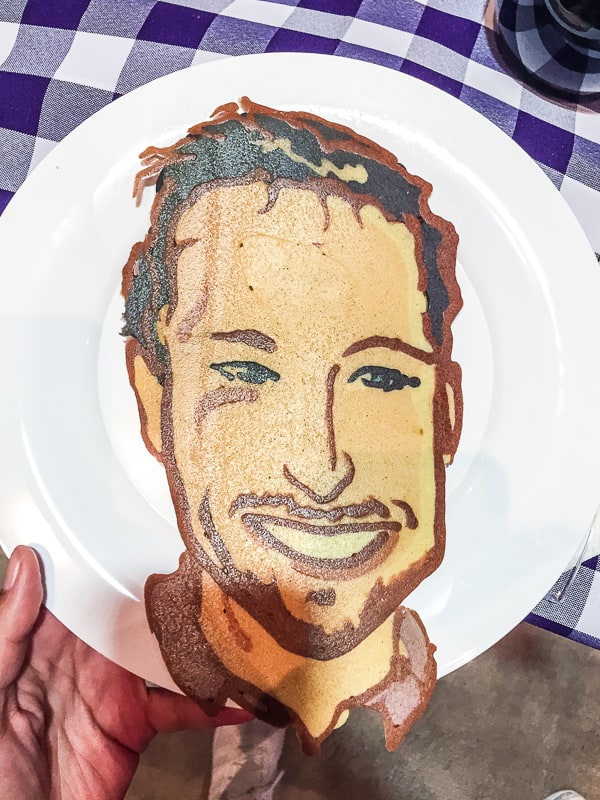 As if that wasn't enough, we discovered one of the coolest things we've ever seen at a conference we've attended, PANCAKE ART. I kid you not.
We could not pass up getting a pancake portrait of our Co-Founder and CEO, Eric.
Meet Pancake Eric. The resemblance is uncanny.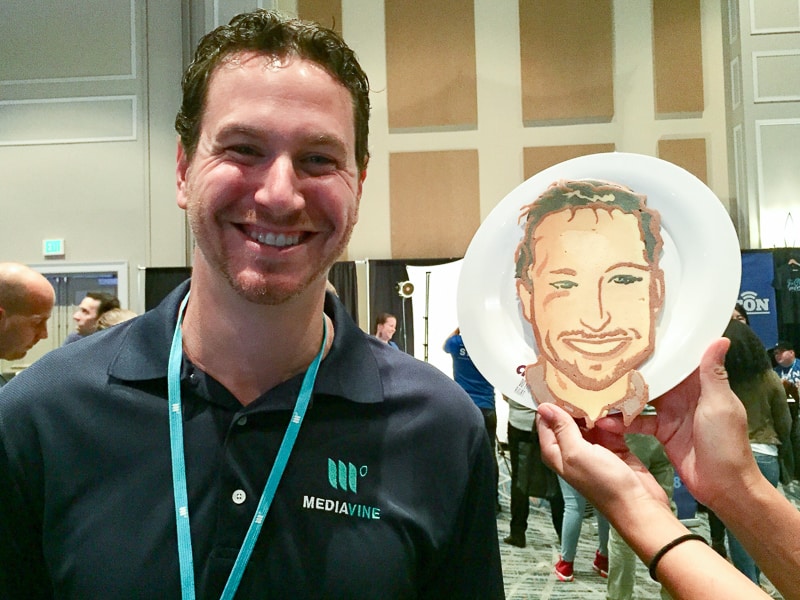 From there, Jenny took a quick break from the conference excitement to host another awesome episode of our Teal Talk series with Tailwind! How does she do it all? We may never know.
You can check out the most recent episode here!
To continue the day's excitement the team geared up for the biggest event of our weekend. We got the opportunity to sponsor Ignite, an event where presenters from the FinCon community have exactly 5 minutes on stage to talk about any idea they'd like. With 14 speakers the room was packed full of fresh ideas, inspiring stories and lots of laughs, of course.
You can check out a full recap of all of the talks on the Ignite FinCon website!
Finance mentor and Mediavine publisher, Deacon Hayes from Well Kept Wallet kicked off the night with some very kind words about our full service ad management. Thank you Deacon!
Our CEO Eric Hochberger kicked off the second half of Ignite talks with his own 5 minutes detailing how ads and SEO can coexist optimally! (Subscribe to the Mediavine YouTube!)
It's no secret that search engines are a HUGE focus with everything we create at Mediavine.
(Speaking of Create, have you heard of our WordPress plugin that displays content in a way perfectly marked up for SEO and schema?)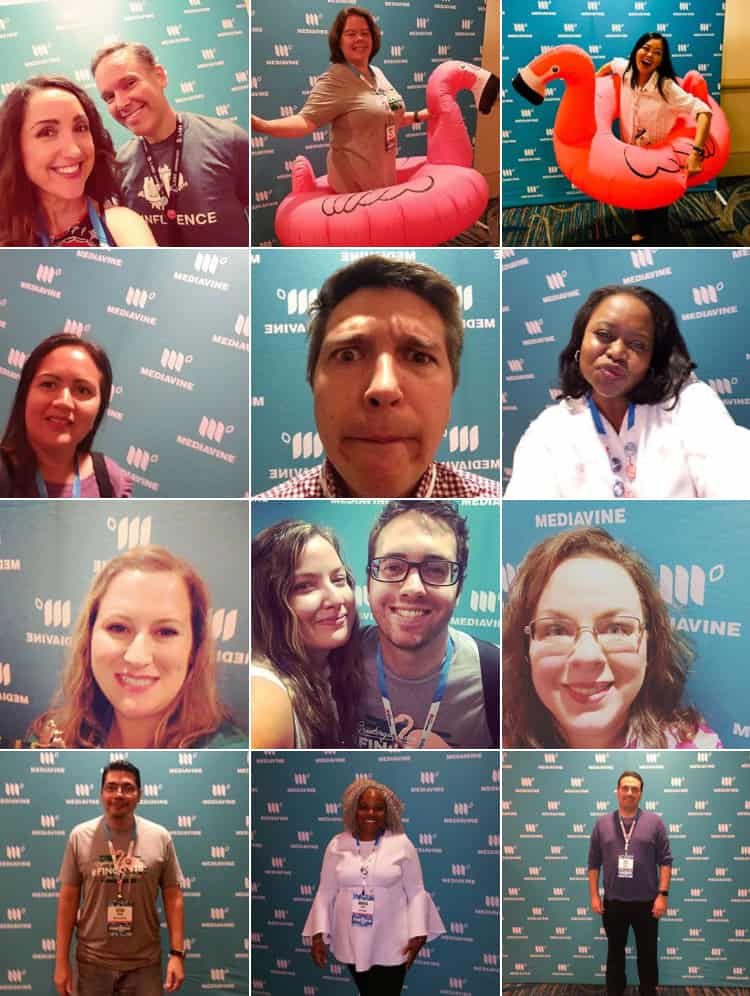 As Ignite sponsors, we hosted an exciting Instagram contest where participants had the chance to win 1 of 2 $100 Amazon gift cards!
All they had to do was take a photo with our lovely teal background and post the hashtag #IgniteMVP and #FinCon18! Attendees of the event had lots of fun getting creative with the backdrop, flamingo optional.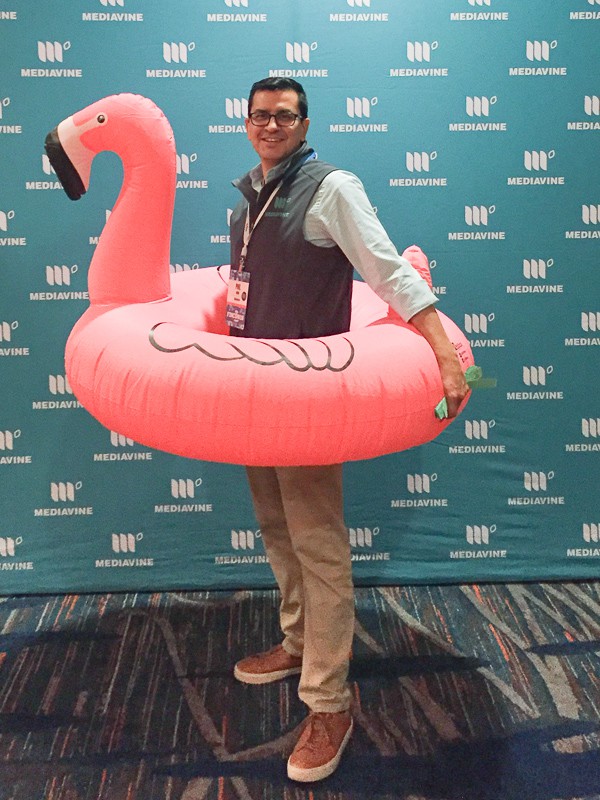 Let's just say the flamingo was a hit. Even with our Senior Vice President of Sales and Revenue, Phil.
One thing is for sure, we all had a blast! Ignite turned out to be our favorite event all weekend! We're not biased, I promise ;).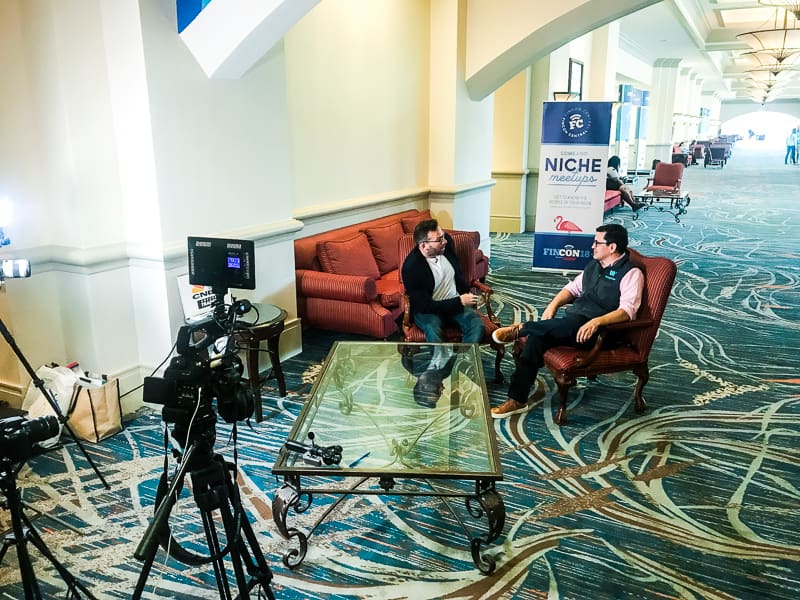 Speaking of Phil, on Day 3 he got the chance to sit down with CNBC to talk all things Mediavine and the exciting new things to come! Phil definitely came camera ready with his Mediavine swag and limitless knowledge about programmatic ads.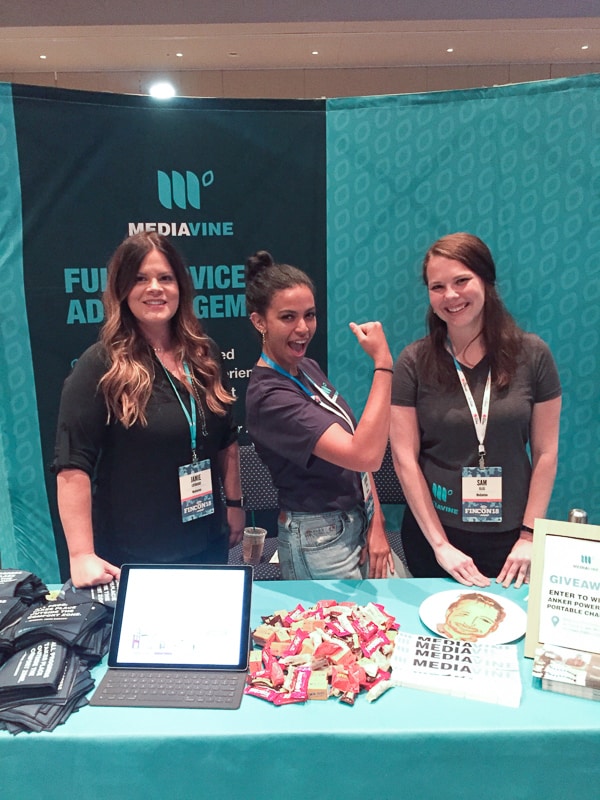 All in all FinCon was hands down the most exciting conference I've attended with Mediavine yet. Something about the energy of all of those finance bloggers in one room really is contagious, and FinCon really lived up to the hype!
(And I'm so glad to finally have that stamp in my Mediavine passport!)
© 2019 Mediavine. All Rights Reserved.