Mediavine at Haven in Charleston: Sweet Tea and Teal Hand Fans, Y'all!
While we work diligently to help build sustainable businesses for content creators each day, many of us here at Mediavine harbor secret desires to embrace all things DIY and crafty. Earlier this summer, we indulged in our inner glue-gun dreams when we headed to Charleston for the Haven Conference.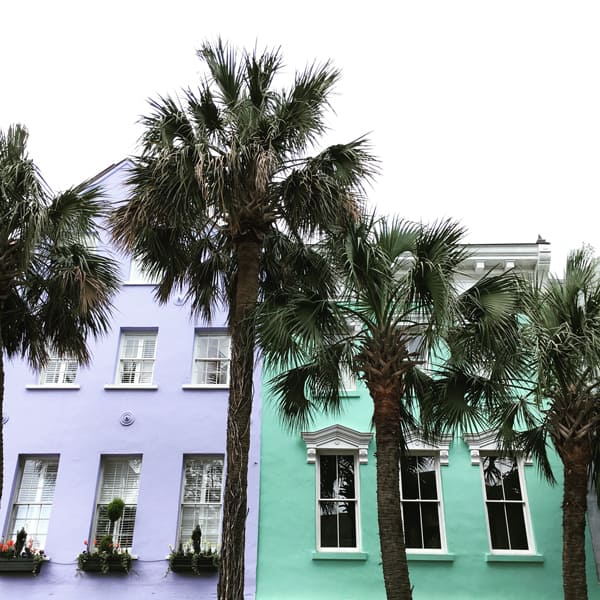 We had our first-ever Mediavine conference in Charleston in 2017 and fell in love with the city, so we couldn't wait to return to this beautiful (sweaty) city.
Now in its seventh year, Haven is a conference for DIY and decorating professionals. There were plenty of hands-on experiences for crafters, builders, and organizers, as well as more traditional blogger sessions covering everything from Instagram to managing workflow.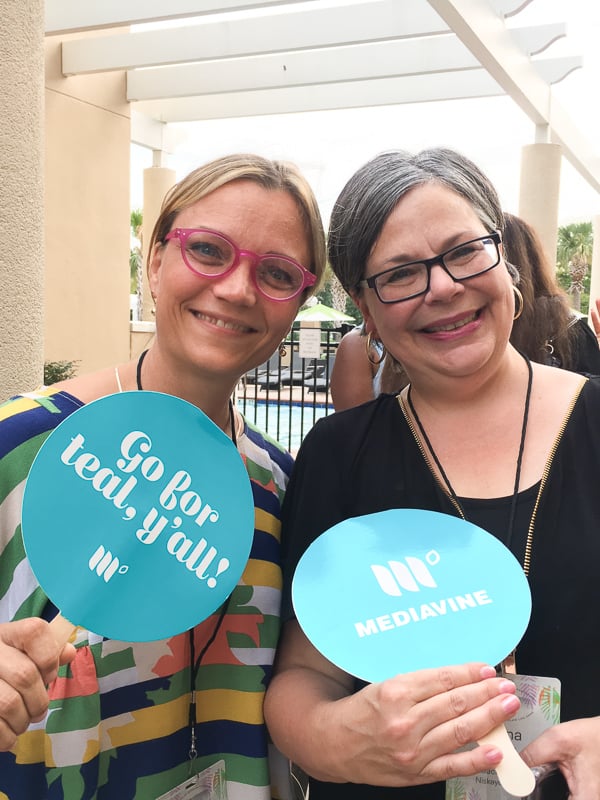 The event kicked off with an evening party on the patio, where attendees sipped on featured drinks and select bites. Charleston's summer heat was in full swing, and our Mediavine fans came to the rescue for many a Haven Maven (and Mediavine team members!)
Throughout the conference, we invited attendees to sit a spell at our Mediavine porch. There, folks could customize their iced tea in Mediavine mugs, grab a Southern snack, and chat with our team about ad management.
Needless to say, our "iced teal" was a hit, with peachberry being the clear flavor winner. As for our snacks, let's just say that there were no leftovers of GooGoo Clusters, Moon Pies, or pimiento cheese chips!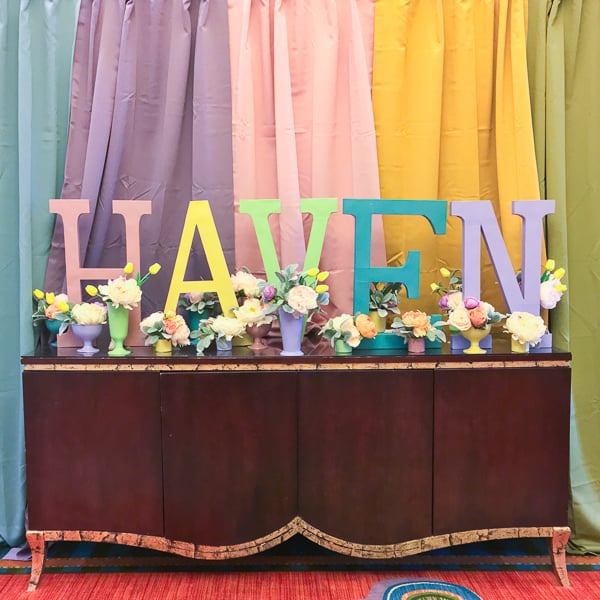 Our porch wasn't the only place you could find Mediavine. Haven was also the perfect place for us to demo the craft options on our new Create card. Our dev team spoke with many excited bloggers about the plugin and listened to feedback about what they want in a card. The craft version of the card will be released soon after the public launch of Create, so stay tuned!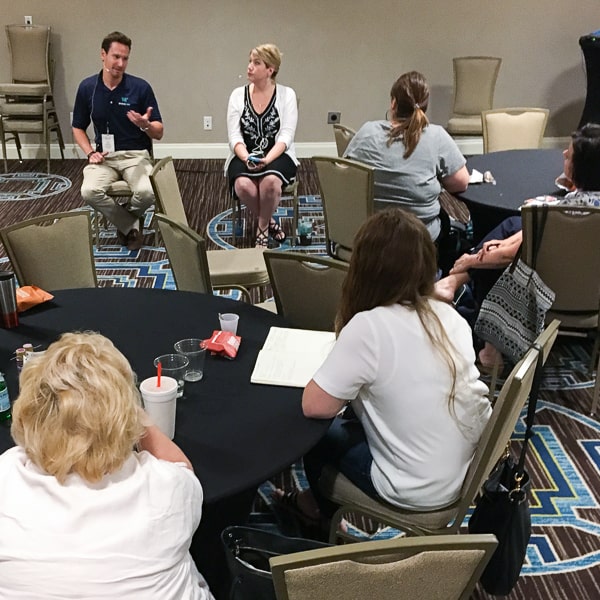 One of the things we loved about Haven was that sessions were repeated each day, so you were able to catch something you might have missed the day before.
Co-founder Amber Bracegirdle and her podcasting partner Joshua Unseth covered all things SEO in their Theory of Content session. Later in the day co-founder Eric Hochberger sat down with Jenny Guy for a Q&A on demystifying ad management.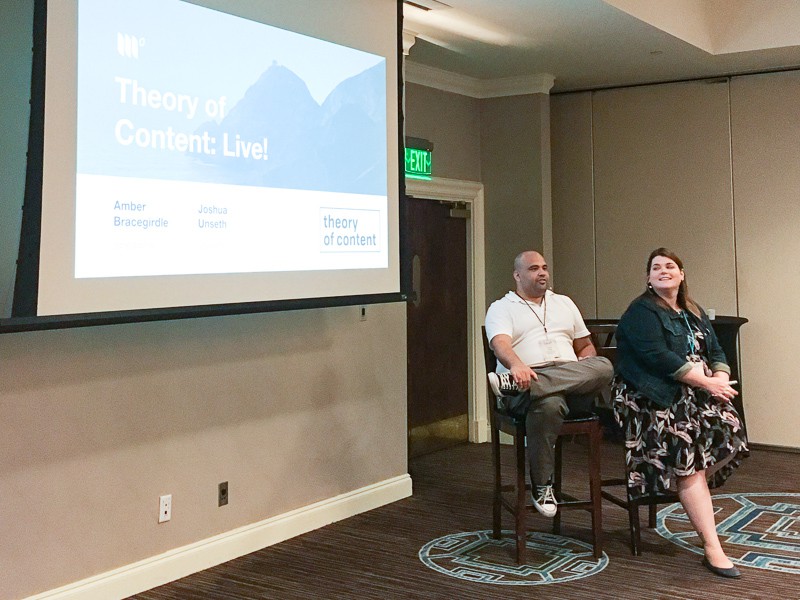 We also visited with our fellow sponsors, taking part in some DIY fun at the Gorilla Glue and Dremel booths, painting with Behr, and getting our inner kid on with Dohvinci. Between it all, we soaked in the atmosphere and food of Charleston, and were even treated to fireworks from the nearby minor league ballpark Friday night!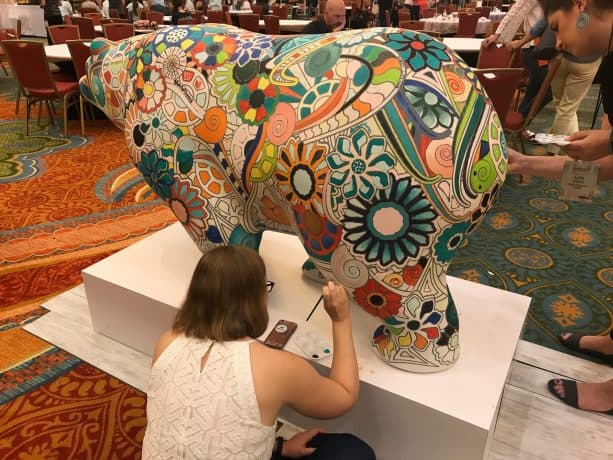 We loved meeting all of the creative bloggers who are making their homes, crafts, and passions something amazing to share with the world. You've certainly inspired us to pick up our paint brushes again!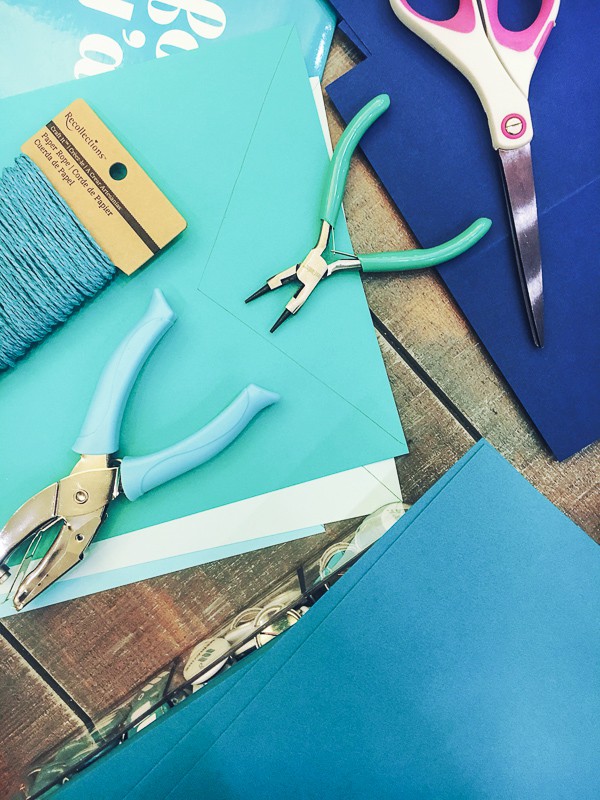 The Mediavine team has traveled many miles in 2018 and had a blast meeting so many current and future publishers in person. From Kansas City in BlogPaws in April to Utah in May at Everything Food Conference to Houston in June at Blog Elevated, we've been everywhere, man!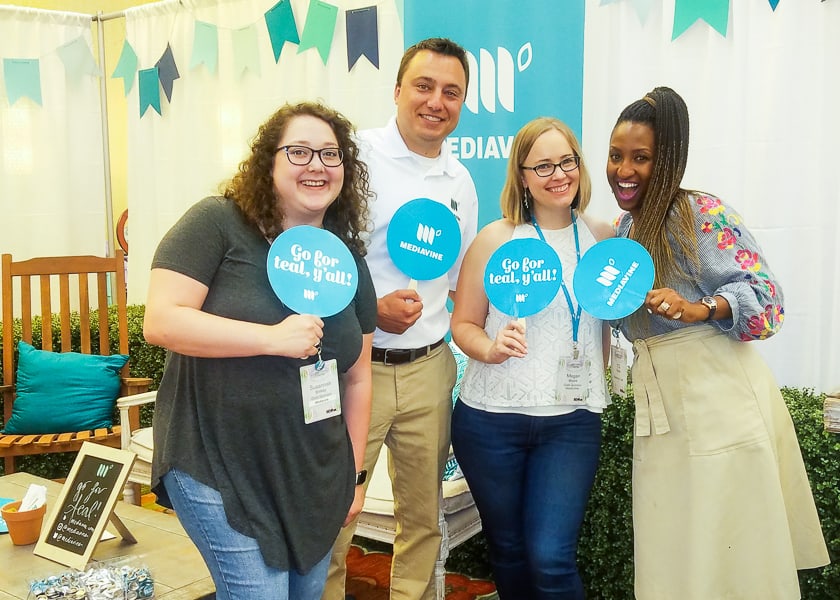 And we're not done yet. We've got several more conferences upcoming this fall and we've already starting planning for the TWO Mediavine Conferences in 2019. We hope to see you soon!