Mediavine at TravelCon: Pushing the Austin City Limits
Wanderlust hits us hard at Mediavine, which is why one of my favorite parts of this job is getting to travel to conferences around the country to meet with our publishers.
So far this year we've been to Pinterest in The Making in San Francisco, Everything Food Conference in Salt Lake City, Blog Elevated in Houston and our own Mediavine Conference at the Googleplex in Mountain View, California — just to name a few!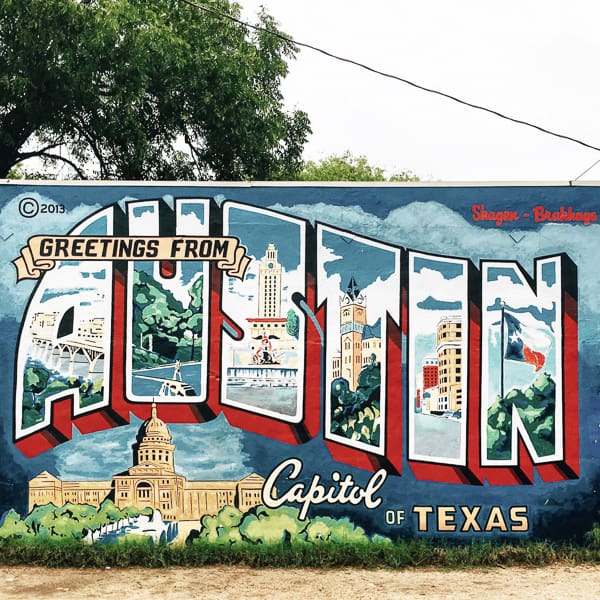 Last month Steve, Stephie, Heather, Brad, Megan and I ventured to the first ever TravelCon in Austin, Texas to hang out with an awesome group of over 600 travel bloggers, writers and photographers.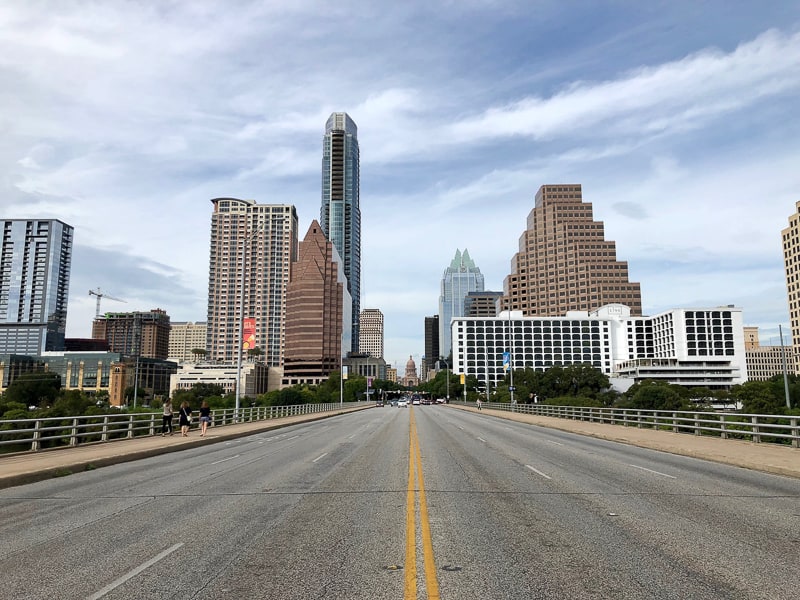 Founded by travel blogger Matt Kepnes of Nomadic Matt, TravelCon is a conference for travel publishers to help them build sustainable and profitable careers. That's a mission we can get behind!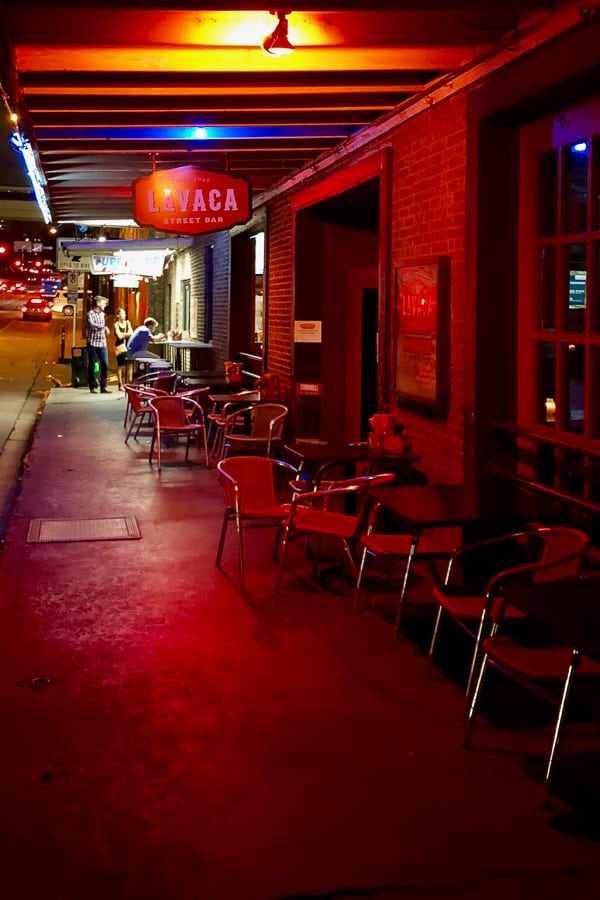 Another perk of visiting Austin was knowing that we'll be having one of our TWO Mediavine conferences there in 2019. It is such a cool city and we loved checking out some of the neatest spots!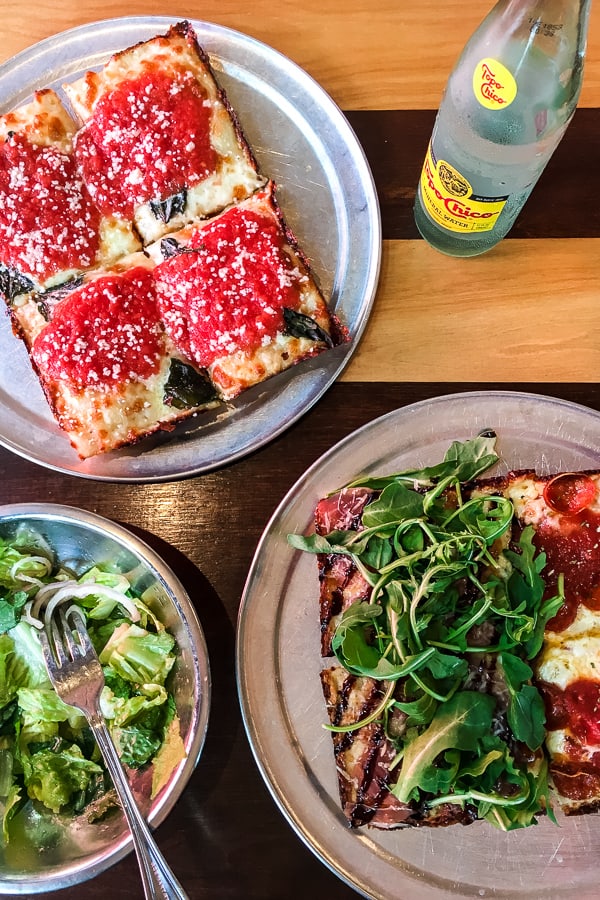 After arriving on Wednesday, our event planner Megan — a local — recommended the Detroit-style pizza at Via 313. Amazing!
Then after an afternoon of setting up our booth in the Expo room, we went out for a staff dinner at Second Bar + Kitchen. Shishito peppers are a new staff favorite.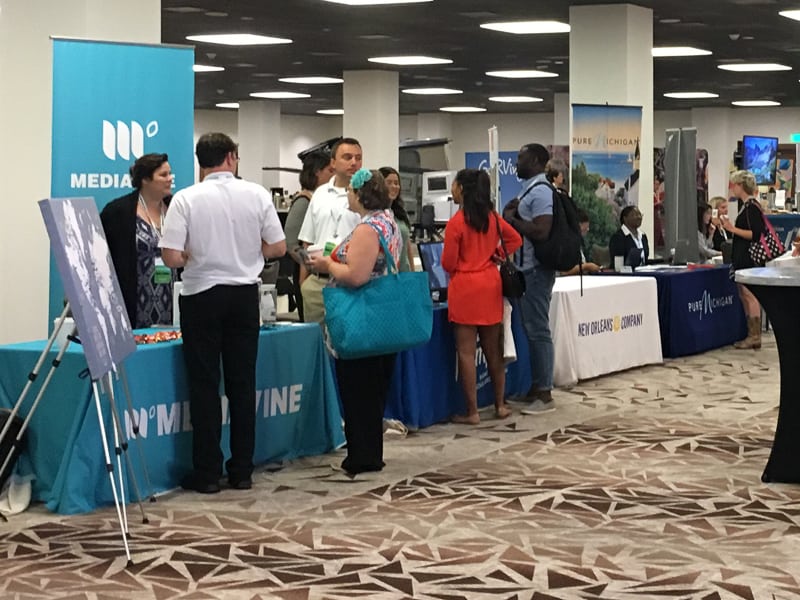 On Thursday the activities began! We manned our teal table and answered questions from potential publishers.
We encouraged everyone who stopped by our table to place a pin on our map of the world. It could be a favorite locale, a bucket list destination or a hometown. Boy did it fill up quickly!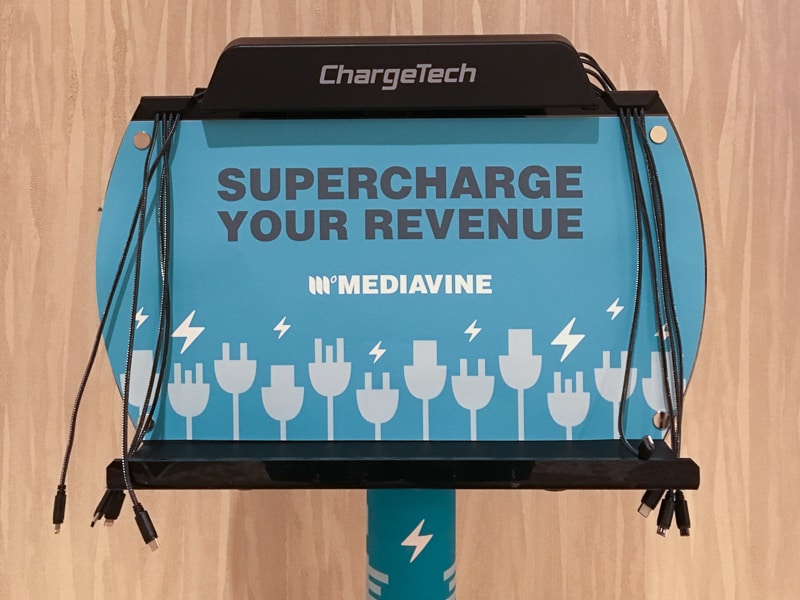 Around the conference, we also offered charging stations for charging up devices. They were a big hit.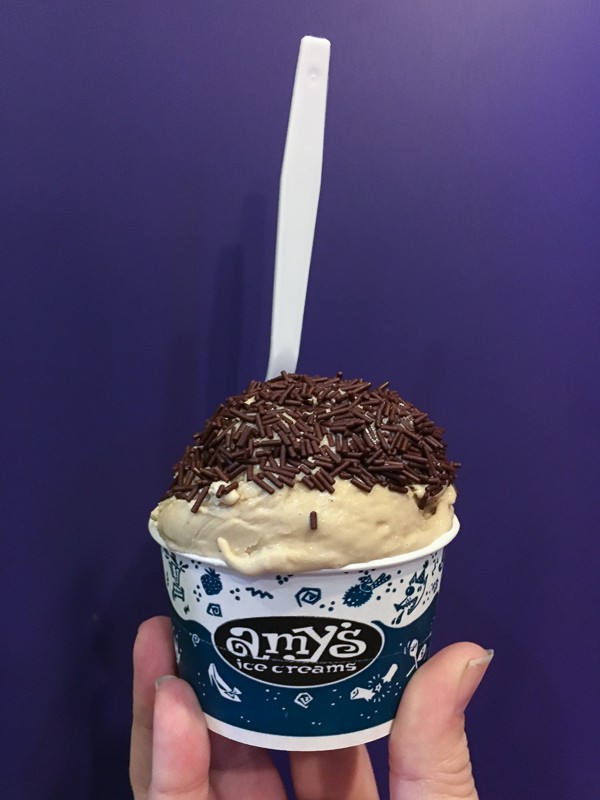 At the end of the day, we all headed for Amy's Ice Cream — an Austin classic!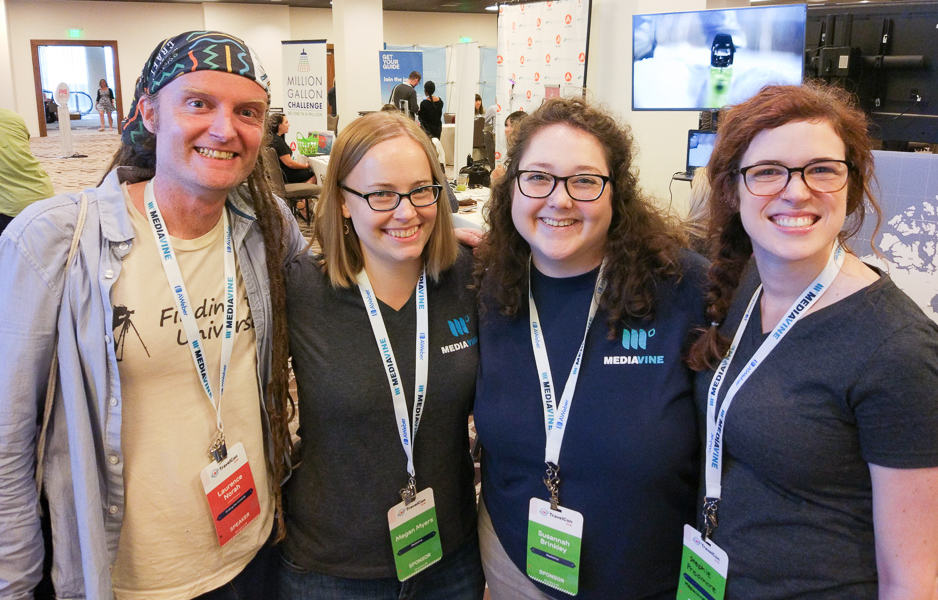 On Friday, we spent more time at our expo table talking to publishers. It's always so much fun to meet Mediavine publishers in person! Here's Megan, myself and Stephie with our publisher Laurence Norah from Finding the Universe.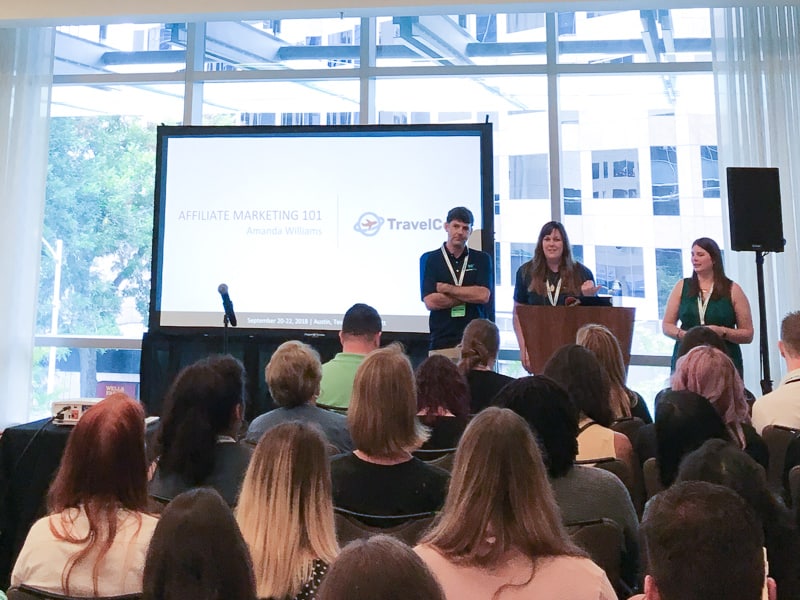 Heather and Steve had the opportunity to introduce our publisher Amanda Williams of A Dangerous Business for her session on affiliate marketing.
Amanda was just one of the EIGHTEEN Mediavine publishers who spoke at TravelCon. (There were over 85 speakers in total, and over 20% are Mediavine publishers.
Wow, right?!)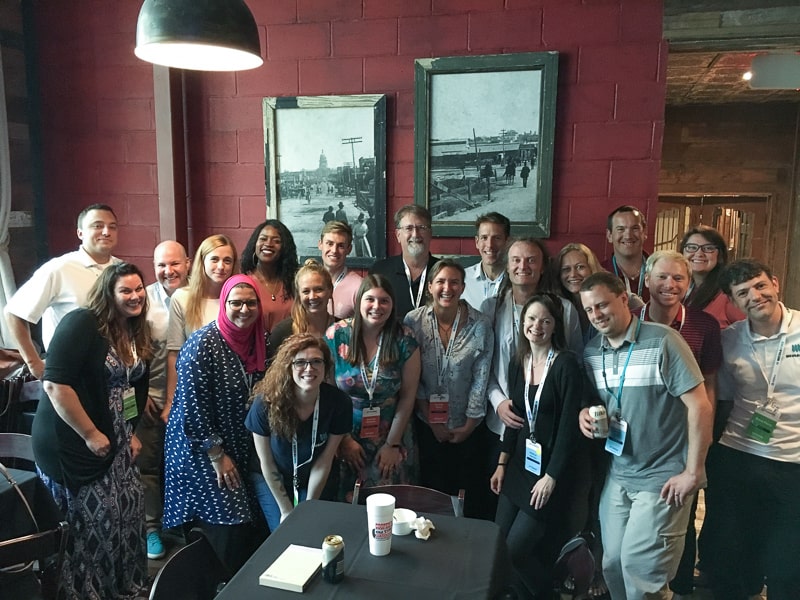 We are so, so happy for them, so we treated them to a true Texas lunch at Cooper's BBQ. We also brought along our staff as well as the winners of an earlier raffle (the prize was tickets to TravelCon).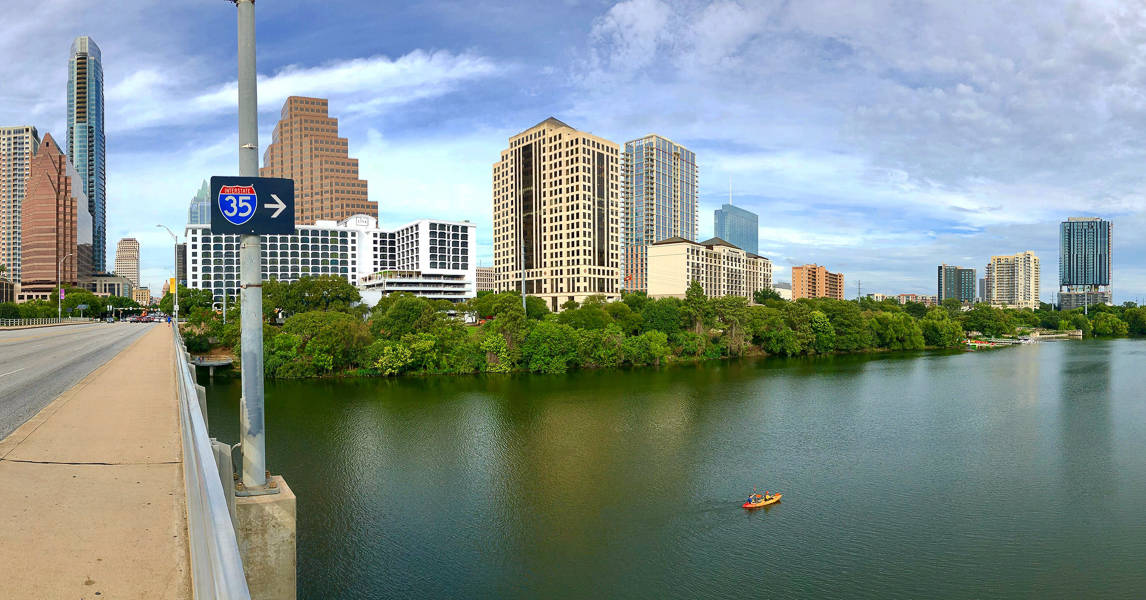 On Friday evening, a few members of our team checked out the Congress Avenue Bridge bats. (Not pictured because bats are hard to capture well on a phone camera!)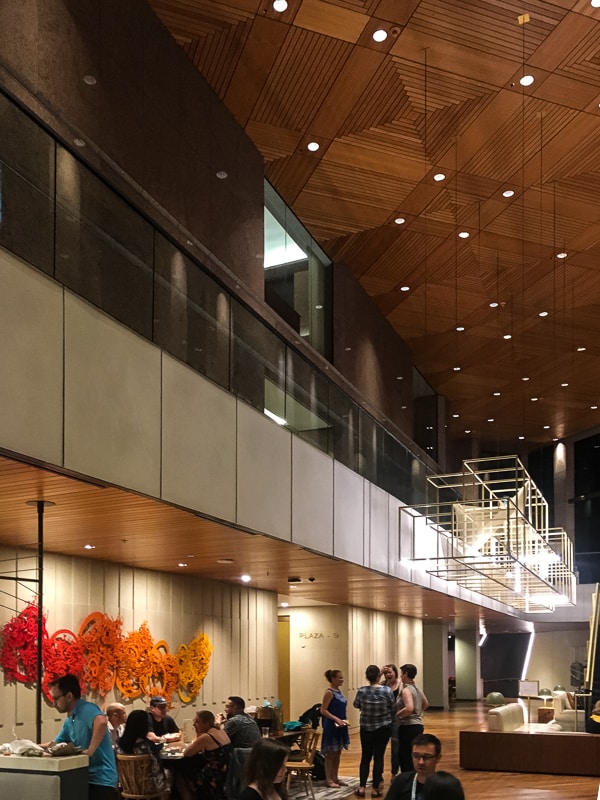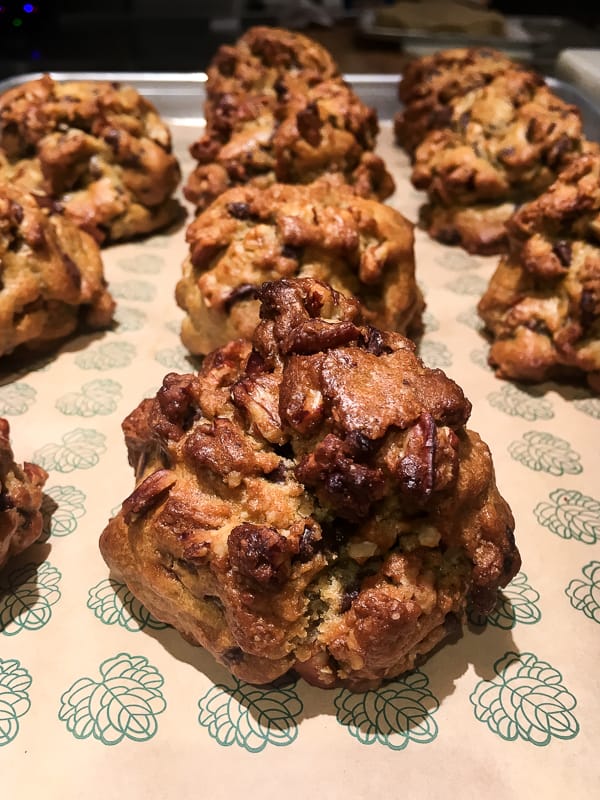 Then we joined in one of the TravelCon parties at Fairground, a super neat food hall.
We also enjoyed some of these giant chocolate chip cookies from Henbit. (Who wouldn't?)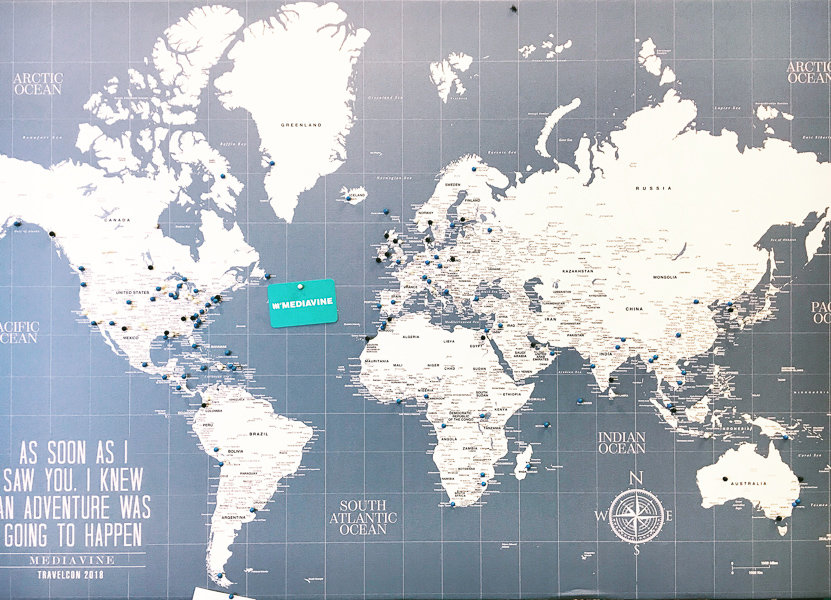 Saturday brought the end of TravelCon, which meant we finally got to see all the pins on our map! Didn't it fill up nicely?
It is now hanging up in our co-founder Amber's office and it's a nice reminder that Mediavine is all over the world. 😉
We sent every TravelCon attendee home with a shiny new Blog. Sleep. Repeat. luggage tag so they'll never forget which bag is theirs.
We had the best weekend at the inaugural TravelCon! Our team had a great time, and we look forward to being back in Austin soon for #MVCON19!